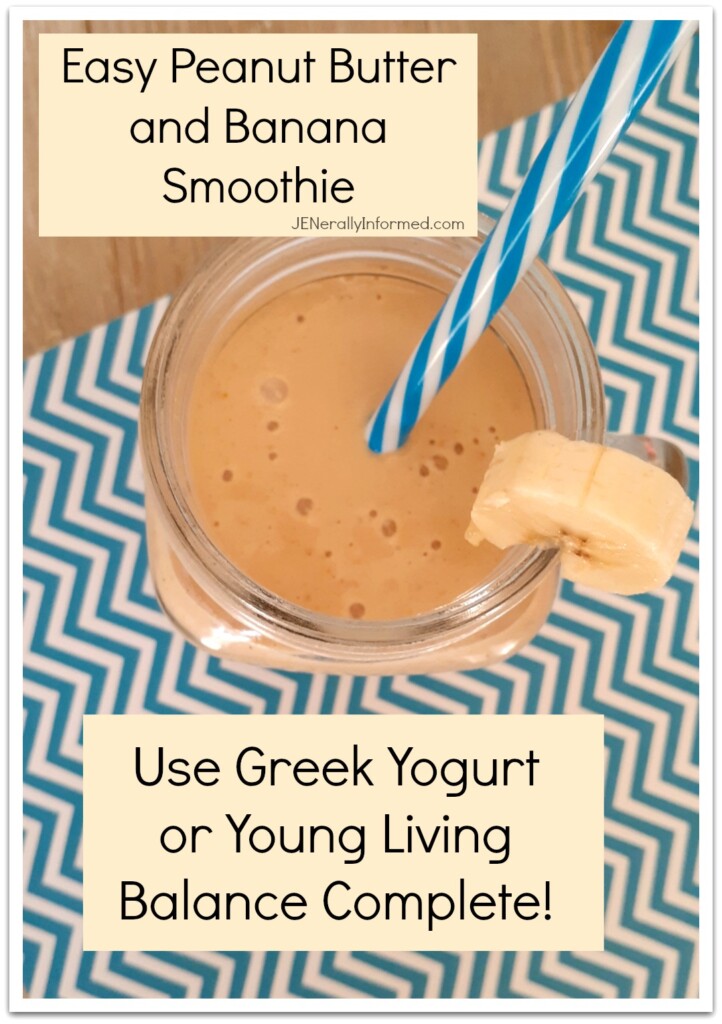 Mornings are pretty busy around here for my people. There are some of us that actually go out to school and others that still have to be logged on and ready for classes very early each morning. It all makes for a lot of noise and commotion when you have a large family like mine. One of my favorite go-to breakfasts is easy to make smoothies that can be incorporated into our morning routine. There is one smoothie that I absolutely adore because peanut butter is the best food ever!
Today I am going to share two ways you can make this smoothie. One is with traditional Greek yogurt and the other is with Young Living Balance Complete™.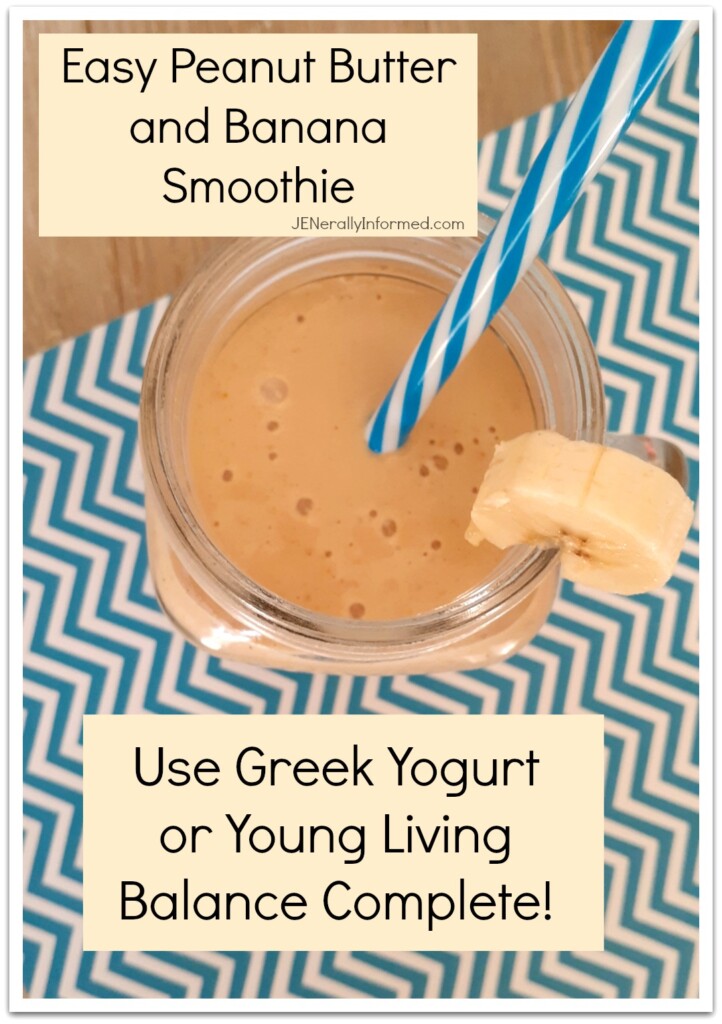 If you have never heard of Young Living Balance Complete™, here is a little rundown. I love this product and use it all of the time. Balance Complete™ is a superfood-based meal replacement that is both a powerful nutritive energizer and a cleanser. It has all of the good stuff and supplies 11 grams of fiber per serving, absorbs toxins, and satisfies the appetite while balancing the body's essential requirements.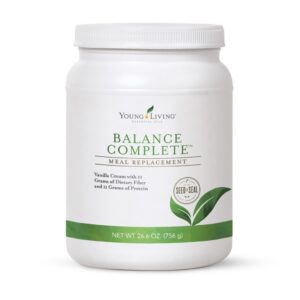 To make this smoothie. Simply pop the following ingredients into a blender:
One whole or frozen banana
1 to 1/2 cups milk or almond milk
2 scoops of Balance Complete™ or 1/2 cup of plain greek yogurt
2 tablespoons of chunky peanut butter ( I like this best, but you can use creamy too)
You can also add a few ice cubes into the blender if you want your smoothie to be ice cold.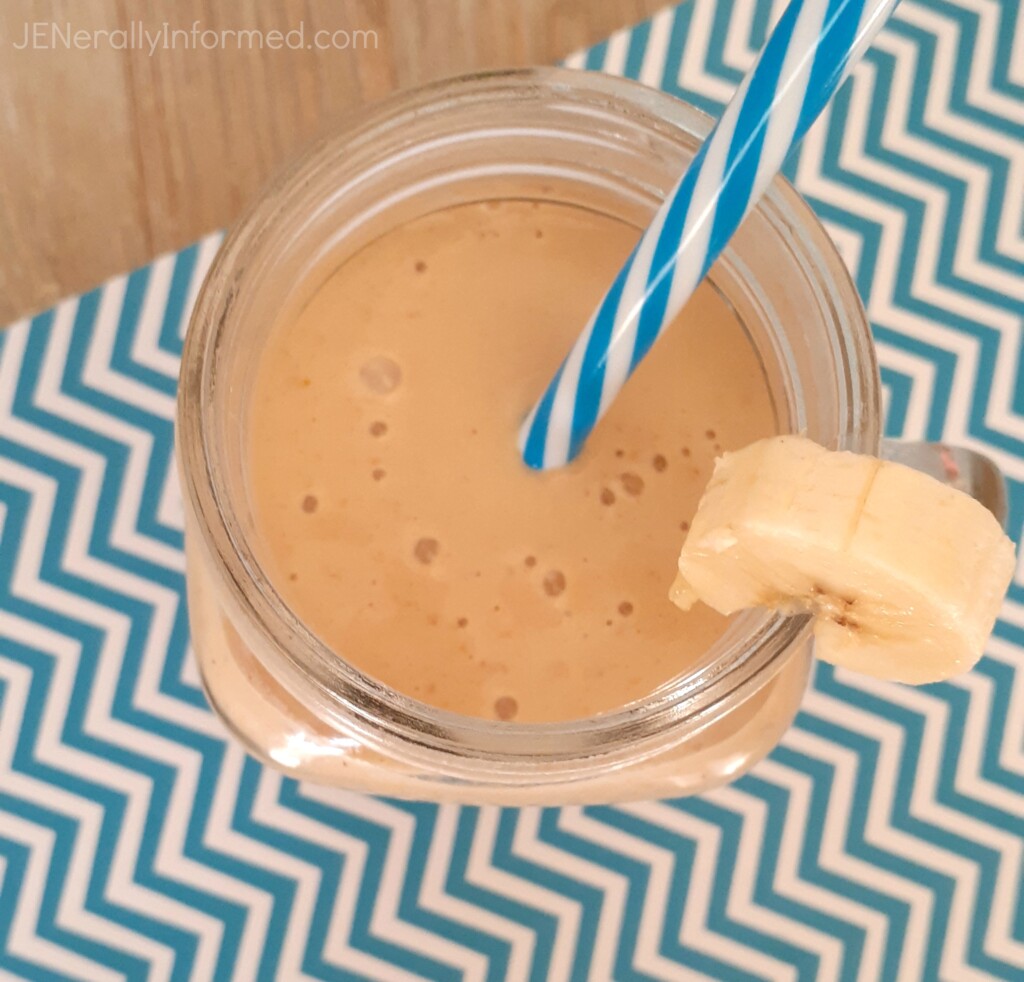 Then mix until all of the ingredients are creamy smooth! That's it! A perfect smoothie your whole family will love.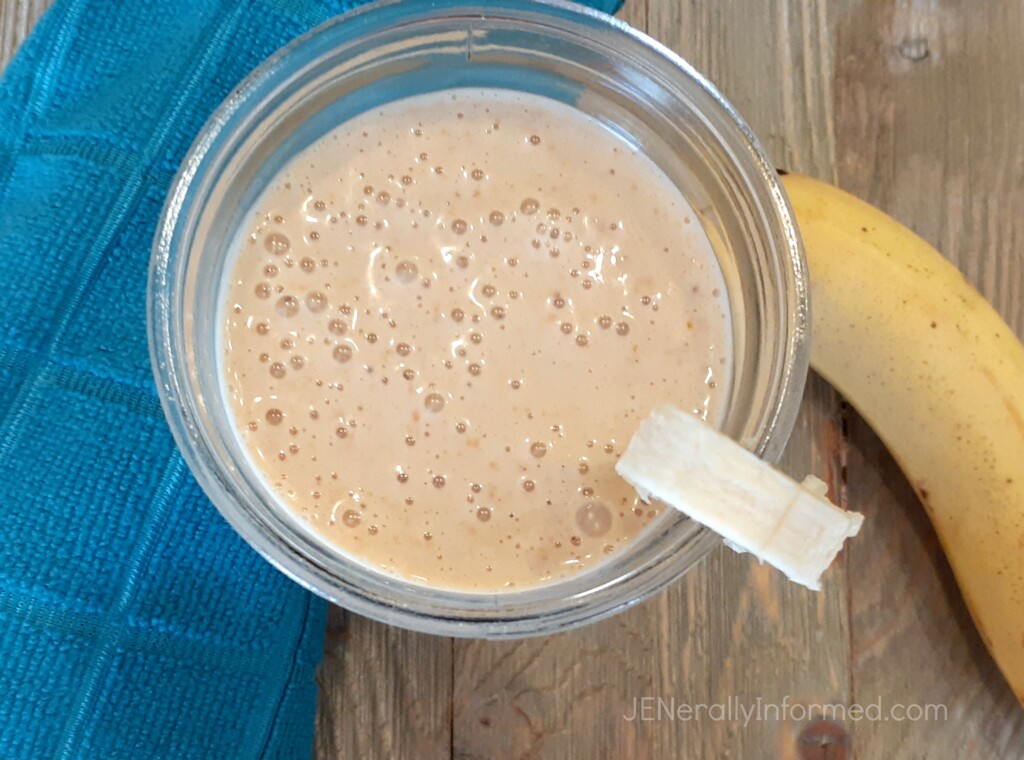 If you have any questions about Young Living products, feel free to ask away!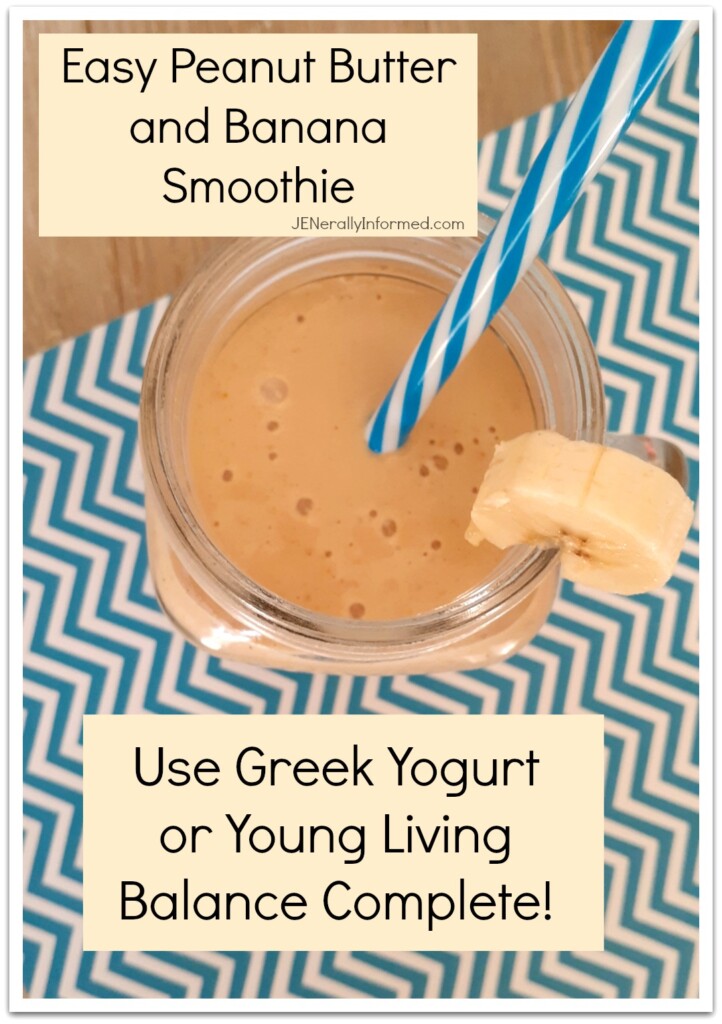 Thanks for popping in and happy 2021 :)



Love,
Jen

Go ahead and share this post, you know you want to!