There are two absolutes in the JENerally Informed world. The first absolute is that doughnuts/donuts in all of their varieties can and will be found here on JENerally Informed. The other absolute is that pumpkin recipes will also be found here. I know some people have a love-hate relationship with pumpkin-flavored items, but today I am sharing a recipe that I believe can win over even the most hardened of pumpkin naysayers.
Let me introduce you to Pumpkin Spice Iced Sugar Cookie Bars!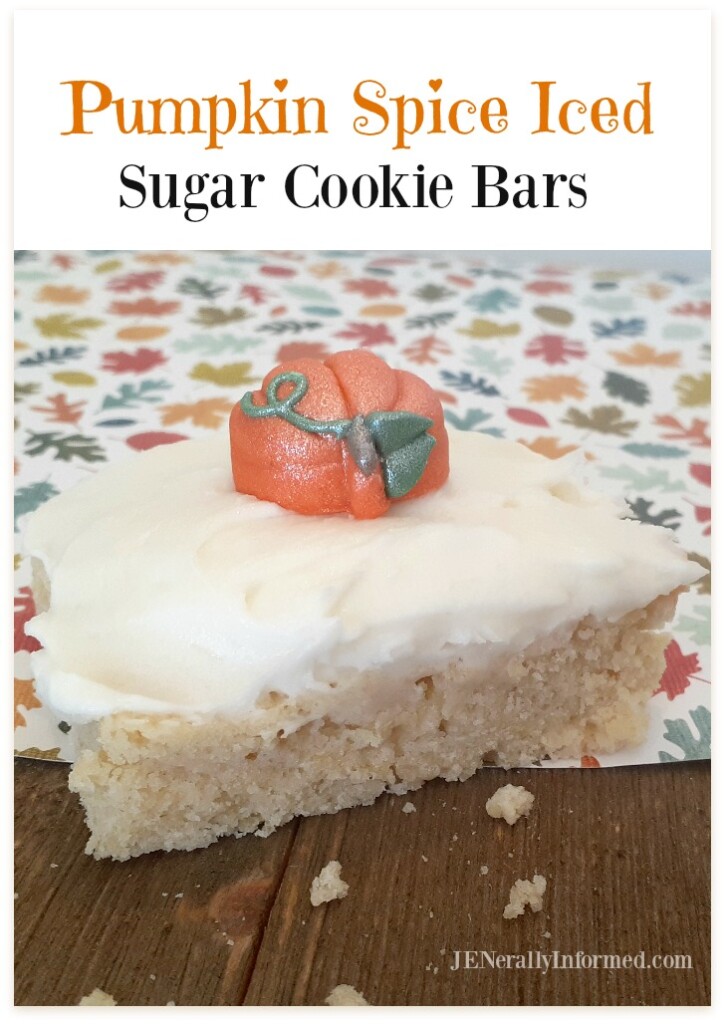 These are beautiful right, and please tell me if you actually could say no to one of these sweet and fluffy sugar cookie bars slathered in delicious pumpkin-spiced icing! I know I cannot.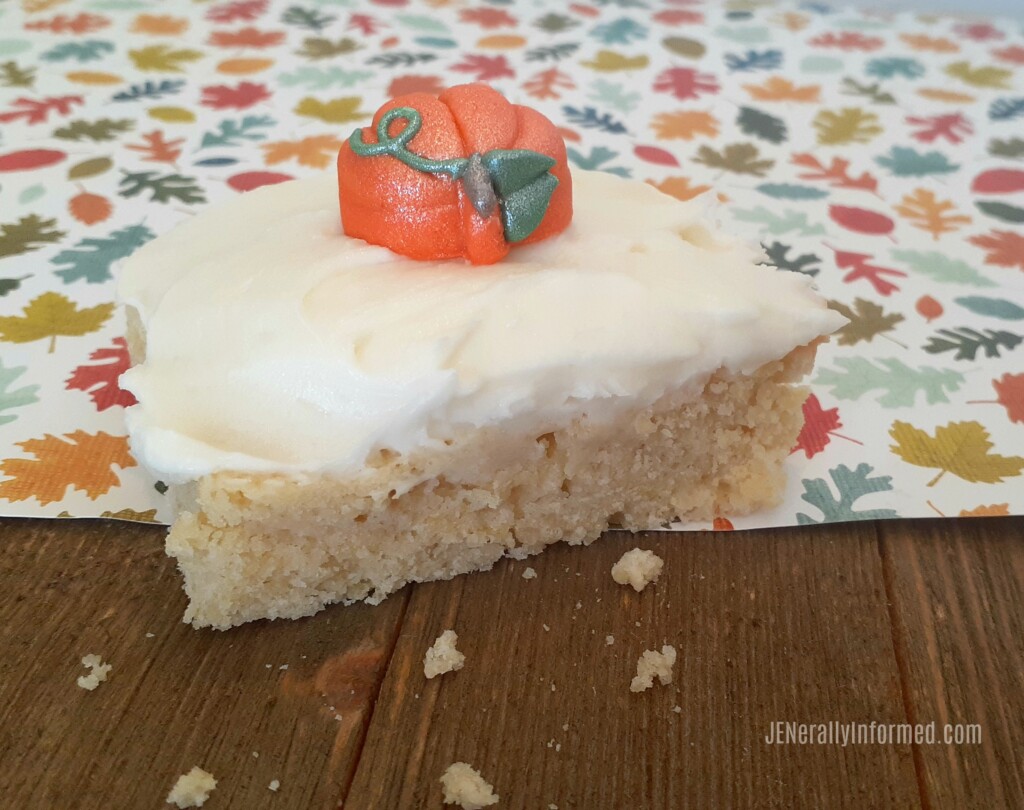 Last year I shared my introduction story to sugar cookie bars, and boy have these decadent treats made our world a whole lot happier!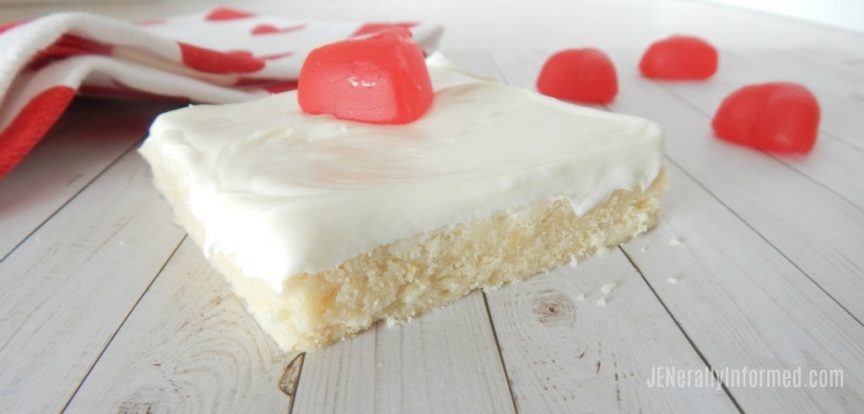 The true beauty of a really good base sugar cookie bar recipe is that you can adjust it to fit any flavor requests or for Holiday celebrations. It is the same way for doughnuts. See why both kinds of recipes are a base staple around here?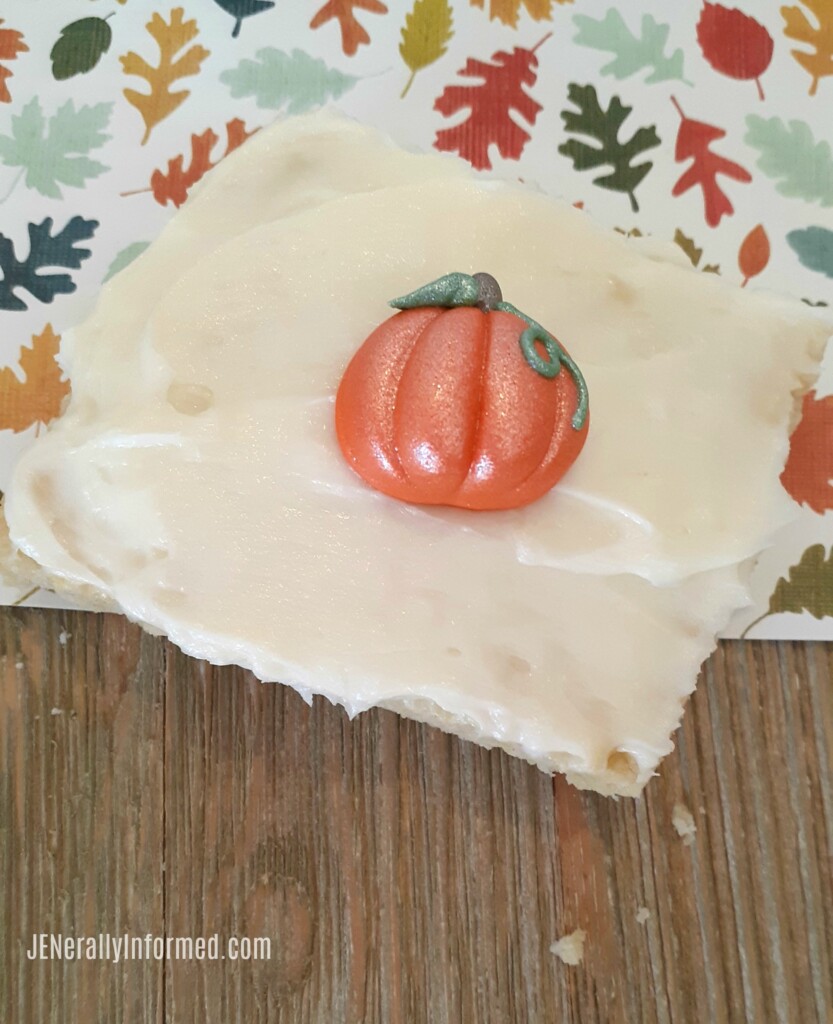 So are you ready to learn how to make these? They are super easy!
Pumpkin Spice Iced Sugar Cookie Bars
Ingredients
Frosting and Topping:
2 cups of white/vanilla frosting. (Here is a little secret: I used store bought and it still was wicked awesome)
[Pumpkin Spice Flavoring]
1 bag Fall Themed Candy Toppers
Cookie Bar Batter:
1 cup butter, room temperature
1 cup sugar
2 eggs
1 tsp vanilla
2 1/2 cups flour
3/4 tsp salt
1/4 tsp baking powder
Instructions
Frosting Instructions:
Add about 2 to 3 drops of pumpkin spice flavoring to every one cup of frosting. You will need about 1 1/2 to 2 cups of frosting for the bars.
Cookie Instructions:
Preheat oven to 350ºF.
Line a half baking sheet with parchment paper.
Mix together the flour, salt, and baking powder in a small bowl.
Set aside.
In a large mixing bowl, cream together butter and sugar.
Add the eggs, and vanilla.
Mix until combined.
Add the dry ingredients to the wet ingredients and stir until combined.
Press into parchment prepared baking sheet.
Bake for 15-18 minutes or until barely light brown. Cool completely.
Frost the sugar cookie bar with a nice even layer of cream cheese frosting.
Cut out 15 to 16 evenly sized sugar cookie bar sizes.
Top each sugar cookie bar with a pumpkin.
Enjoy!
https://jenerallyinformed.com/2020/11/pumpkin-spice-iced-sugar-cookie-bars/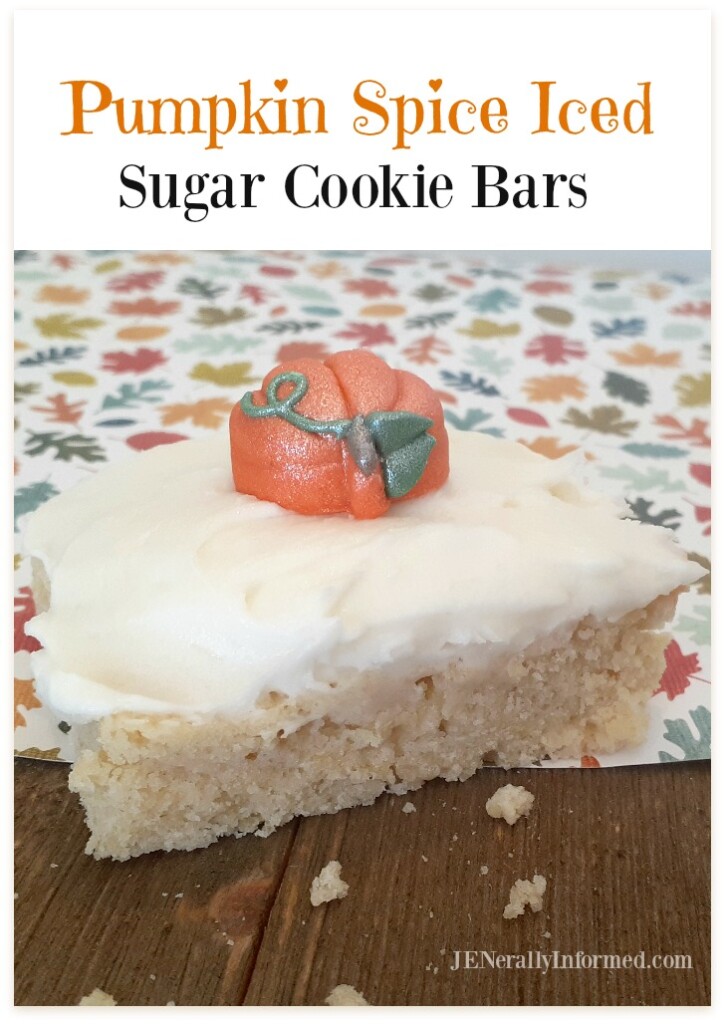 If you liked this recipe, make sure to check out this one as well.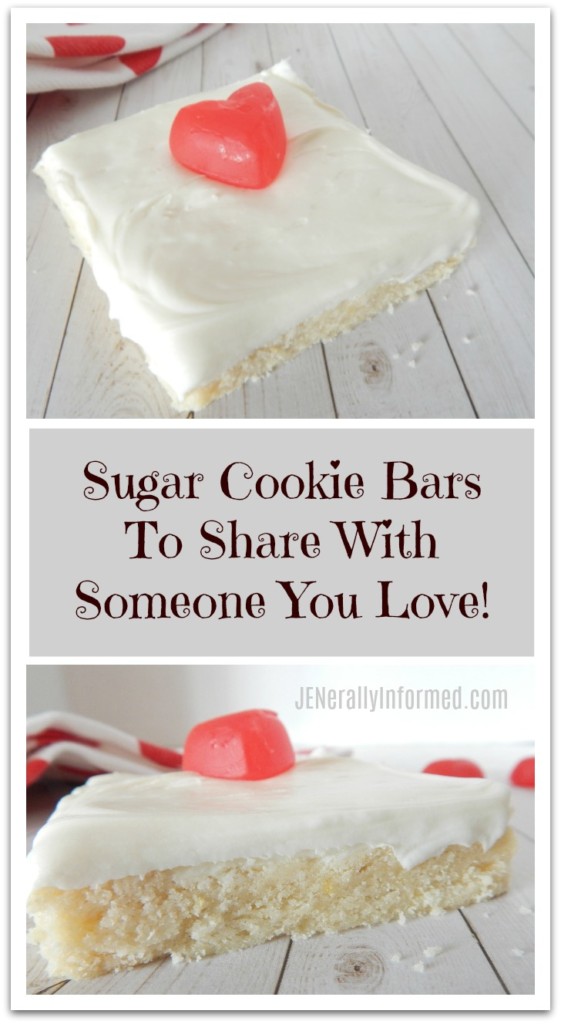 Happy Fall everyone! Thanks for stopping in and I hope you enjoyed this recipe and before you leave feel free to grab my newest printables as well :)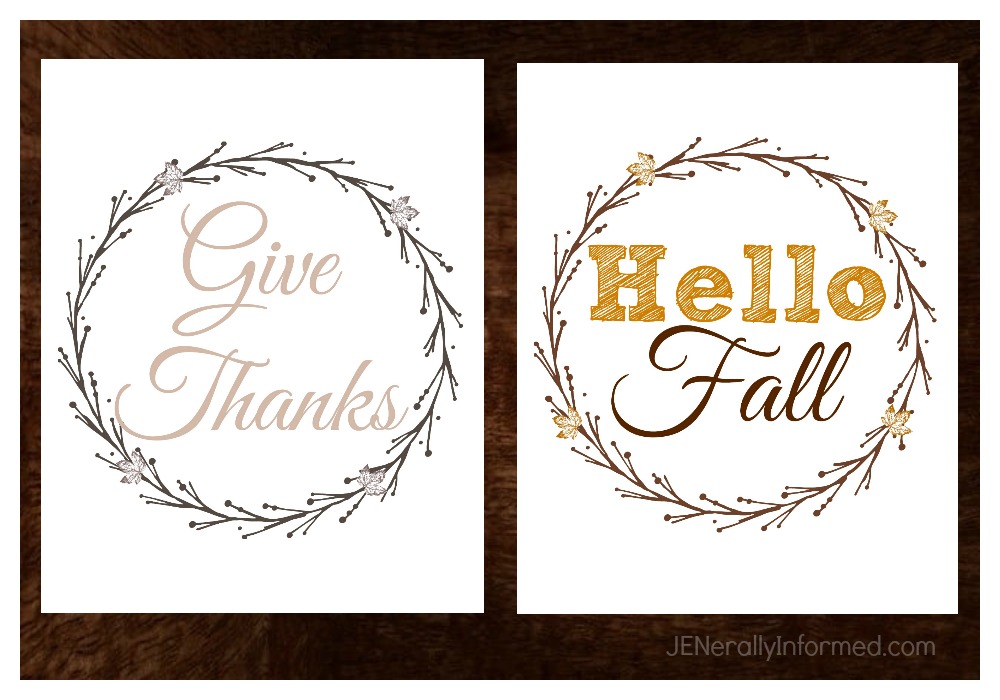 Love,
Jen

Go ahead and share this post, you know you want to!