This week we finally put up all of the Valentine's Day accouterments around the house, and of course my younger children started asking me when I would be making a new Valentine's Day I Spy? They cracked me up with their, "It's pretty easy for you Mom, right?" and their "We really like doing them!" This morning when I showed them I had made one, Anneliese declared that she might need to go late to school so she could finish it. Yeah, about that….
Today, I am happy to present the world (and my little girls) with a fun and easy new Valentine's Day inspired I Spy!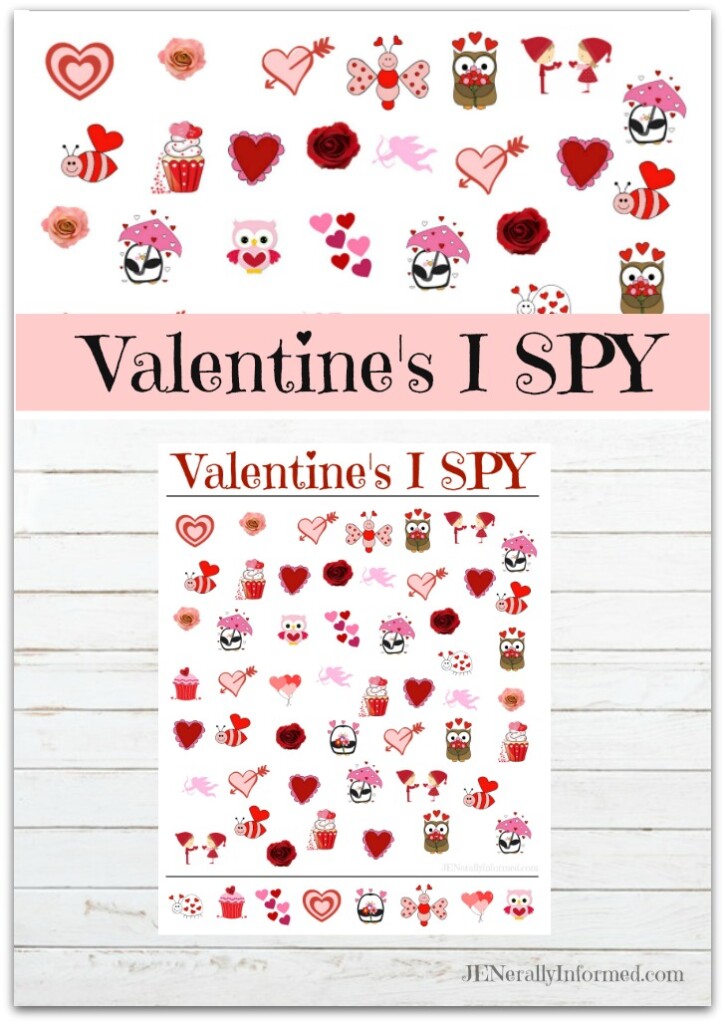 To grab your copy of this super cute printable just click HERE and print!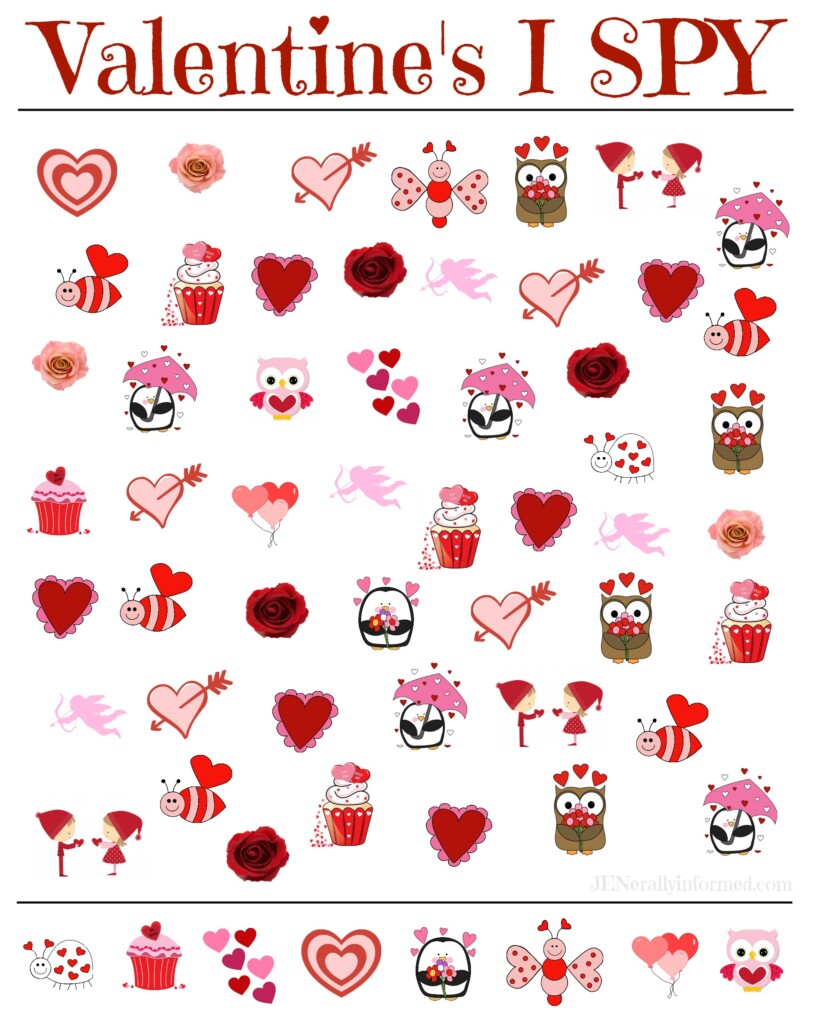 Before you go, here is some other Valentine's Inspired fun you may want to check out!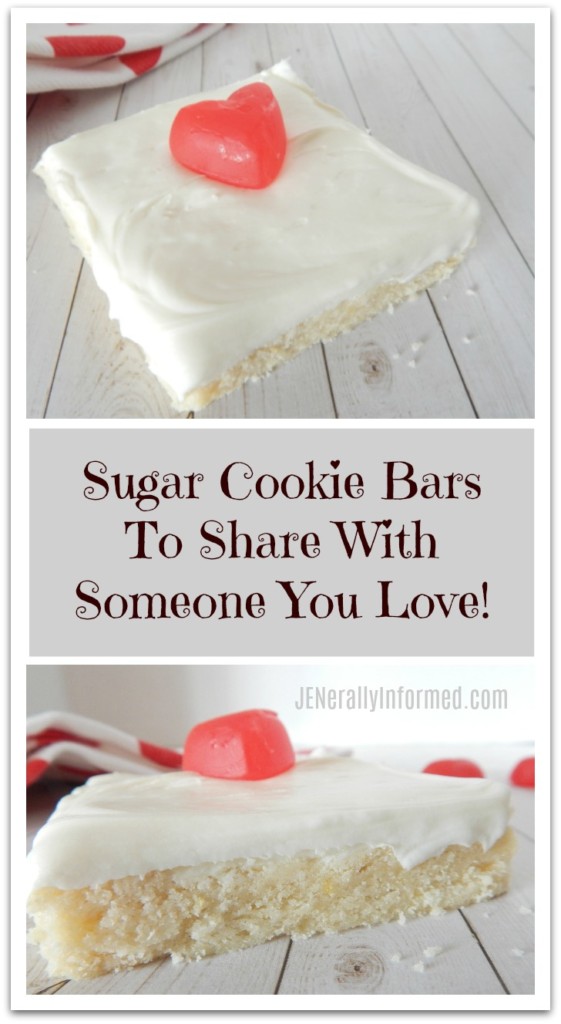 Thanks for popping in and happy "heart" day to you!
Love,
Jen

Go ahead and share this post, you know you want to!