*This Post contains Amazon links. Please note, as an affiliate marketer for them, clicking and purchasing from these links results in me making a small commission from this action.
A favorite movie for my youngest daughter Anneliese is the Princess and the Frog. She has really found a kindred spirit in Tiana, and now after watching the movie too many times to count, she told her Dad (not me), that it was time he and she made some soup just like her idol Princess Tiana and her dad.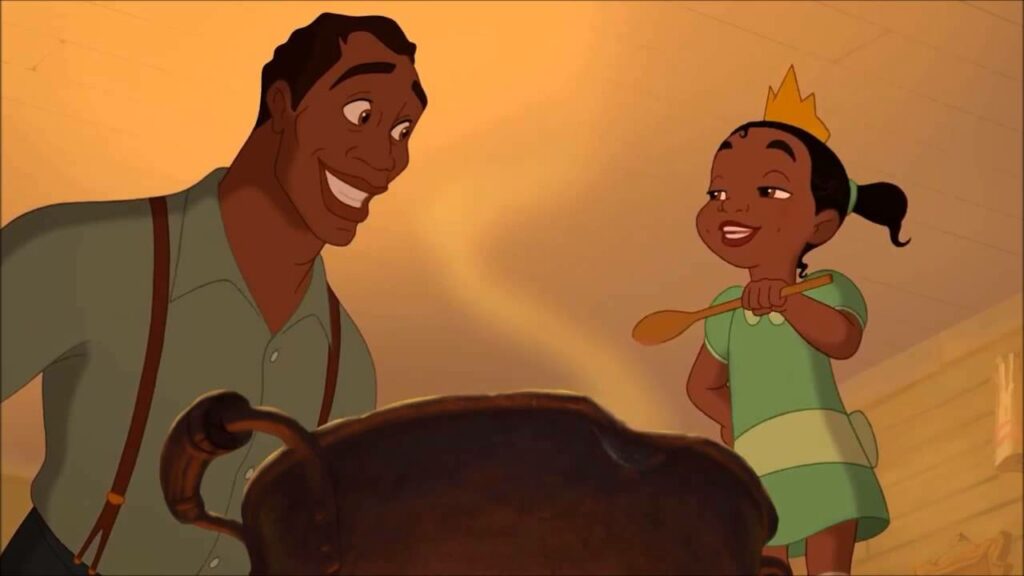 Although our blended Hispanic- Nordic family doesn't have any southern roots that tie us to a long-held secret family gumbo recipe, I think my husband's version, and entry soup into the world of Cajun cooking was delicious. Most importantly so did Anneliese. She gave it a double thumbs up.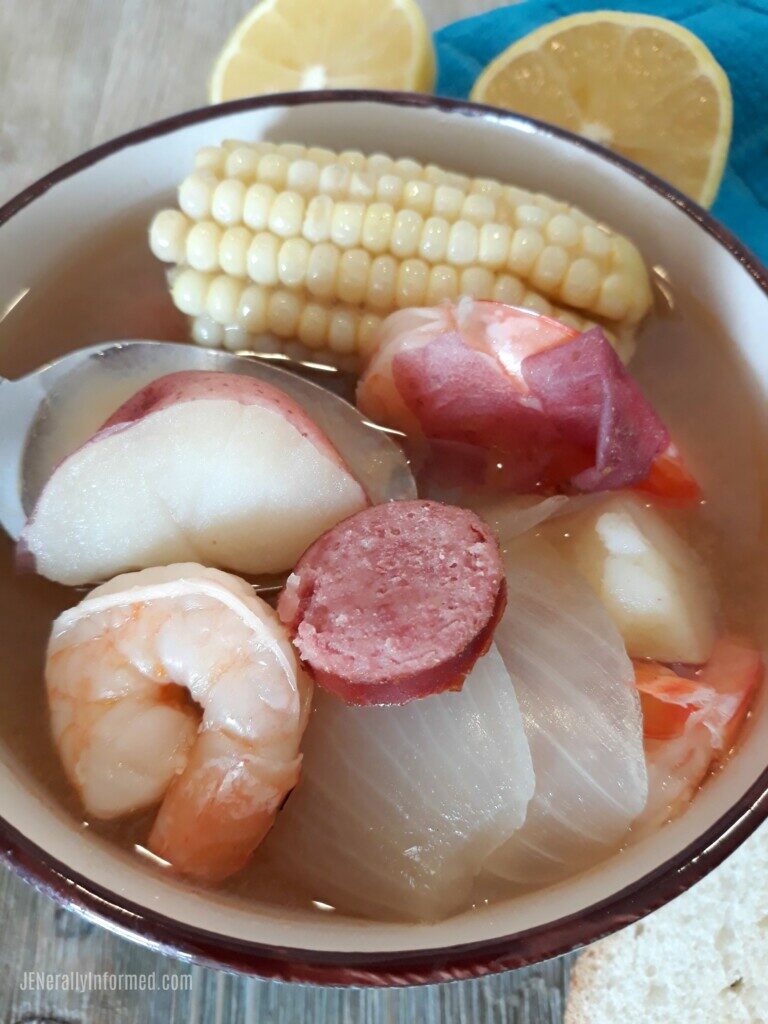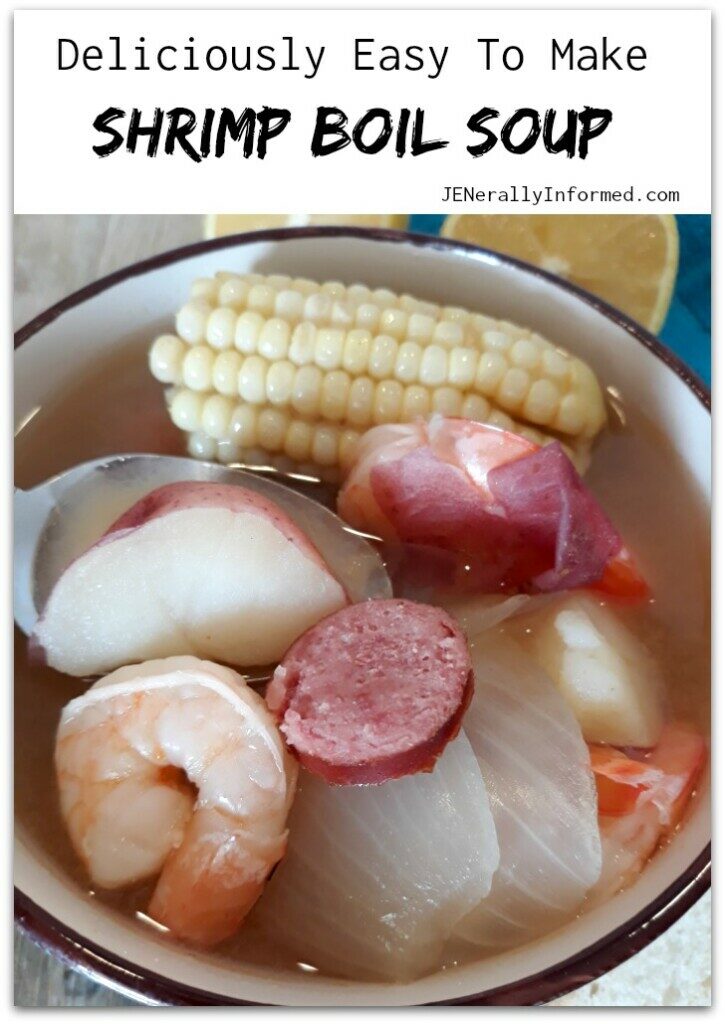 It looks really good doesn't it? Personally, I was amazed how easy it was to make. I would have reminded Anneliese we were Mexicans, but no not Jen's guy, he took his little girl's request and made it a delicious reality! You seriously have got to love a guy like that.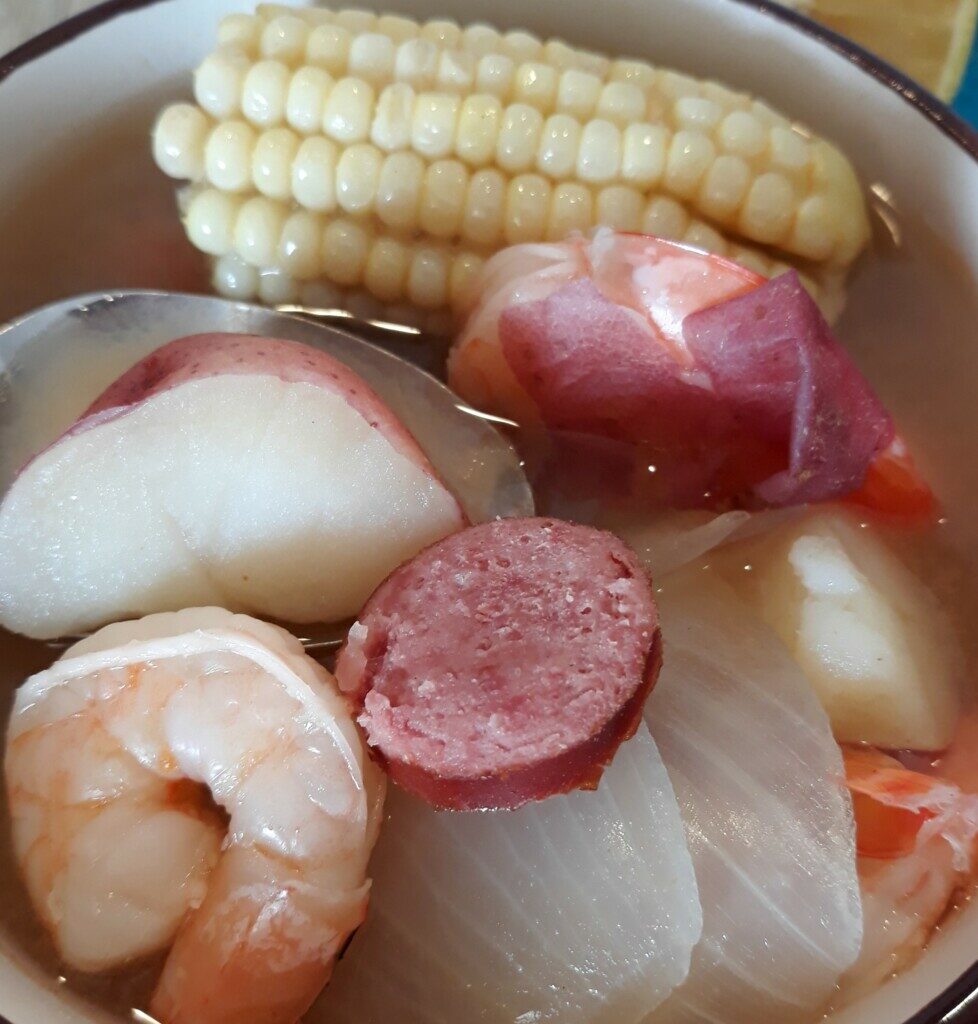 The important part for the soup is making sure your stock/broth is flavorful, and just a little bit spicy. I know there are differing opinions on how much flavor you should include, but we knew since our kids would be eating it, that melt the roof of the top of your mouth spiciness wouldn't really work. To help us find that right level of spicy, we used this. You can grab your own bottle HERE
.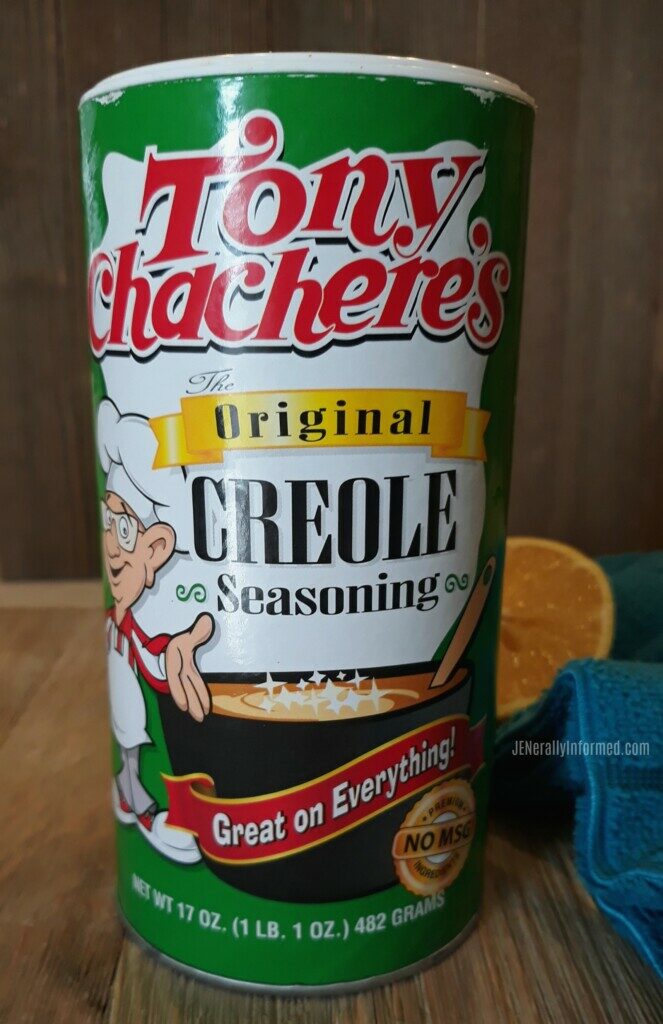 Living in the Southern Arizona desert, fresh shrimp isn't something we can easily get our hands on, but fresh/frozen did the trick. Just a quick little plug though, if you live somewhere that you can get fresh shrimp, please think of us while you eat it!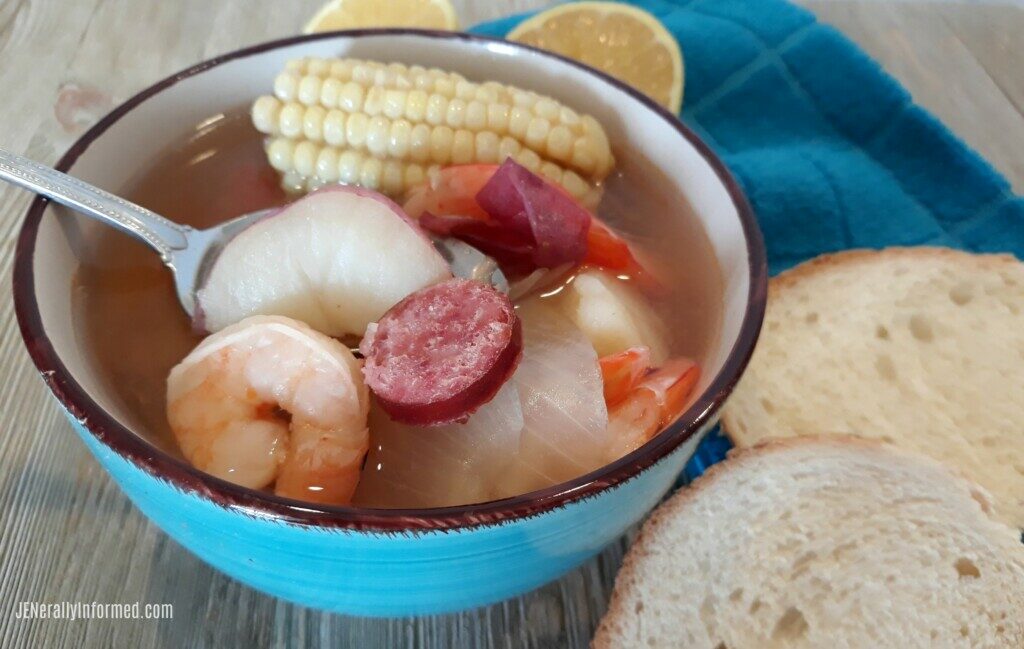 Are you ready to learn how to make this shrimp boil for yourself? Anneliese has made me promise to tell you that if you eat it while watching Princess and the Frog it will taste "extra-good'! I think she is onto something, because with the cold weather coming, a bowl of this and a good movie is a recipe for winning during the winter-time!
Easy & Delicious Shrimp Boil Soup
Ingredients
16 cups of water
2 medium sweet onions cut into quarters
10 to 12 small red potatoes quartered
1/4 cup Tony Chachere's Creole Seasoning
5 tablespoons salt
2 lbs beef sausage
2 lbs shrimp
8 ears fresh corn cut in half or thirds
2 lemons, quartered
Instructions
Add water, salt, seasoning to a large pot.
Bring contents to a boil.
Add potatoes.
While potatoes are boiling cut up onions.
Fifteen minutes later add onions to the pot.
Slice sausage into rounds and add to the pot 10 minutes after the onions were added.
Taste broth and adjust seasoning if necessary.
Five minutes after adding the sausage add cut pieces of corn and quartered lemons.
Five minutes after the corn has been added, add the shrimp and cook for 4 additional minutes.
Remove from heat, making sure to not overcook the shrimp.
Serve with sourdough bread and enjoy!
https://jenerallyinformed.com/2019/11/shrimp-boil-soup/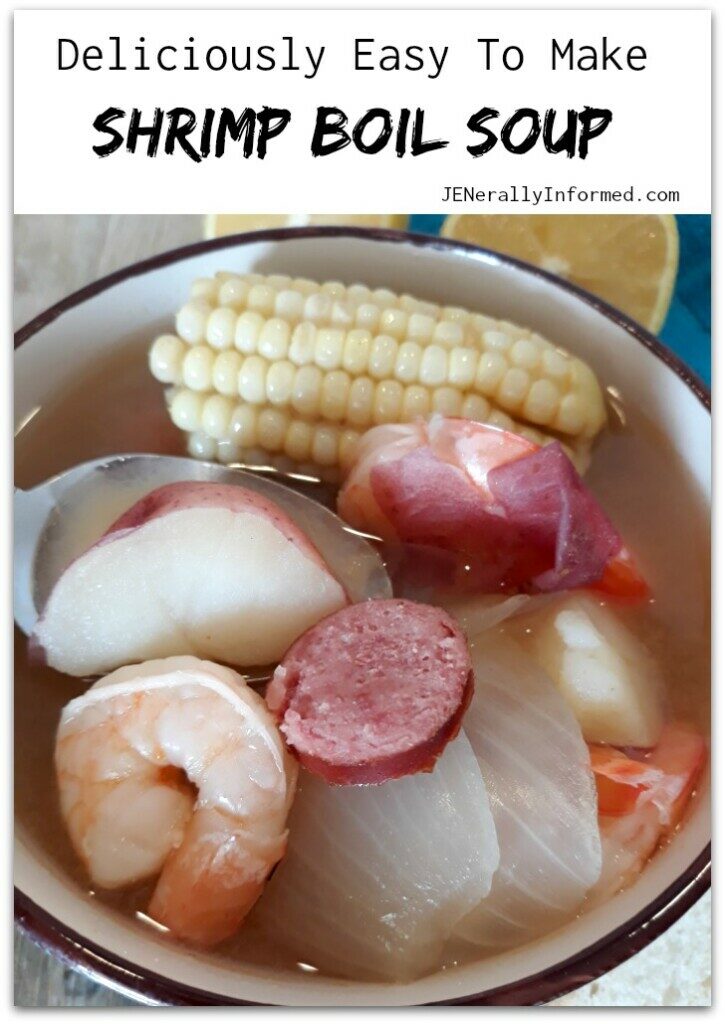 I hope you get a chance to try out this recipe and thanks for stopping in!
Love,
Jen

Go ahead and share this post, you know you want to!