I am a bit of a pumpkin pie snob. Canned pumpkin (or squash in reality) is just not as good as the real thing when you get down to the business of making pies. I have tried to concede over to the time saving merits of canned pumpkin when making pumpkin pies, but it just doesn't taste as good. It really doesn't.
Last week I shared my super easy recipe for cooking pumpkin in an instant pot. What a time saver, and plus at the end you have all of the pumpkin you need to make a pie!
Now you might be thinking who has time for making pumpkin pies?
Everyone does! I promise.
Especially with the time saving tip I shared last week for cooking the pumpkin in your instant pot, and now with my OTHER time saving secret I am going to share with all of you today, you guys are going to be all set!
Here's how a homemade pumpkin pie can be a delicious part of everyone's Holiday meals!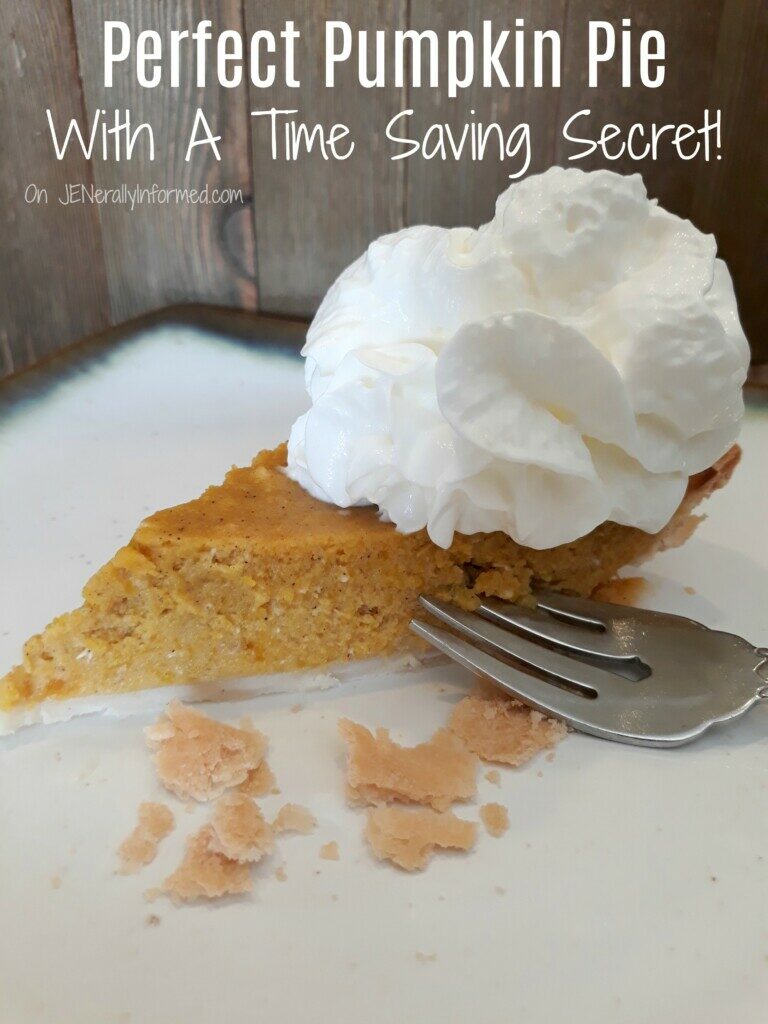 Alright, here's my secret…..
I think it's best if I share it with you in the picture form.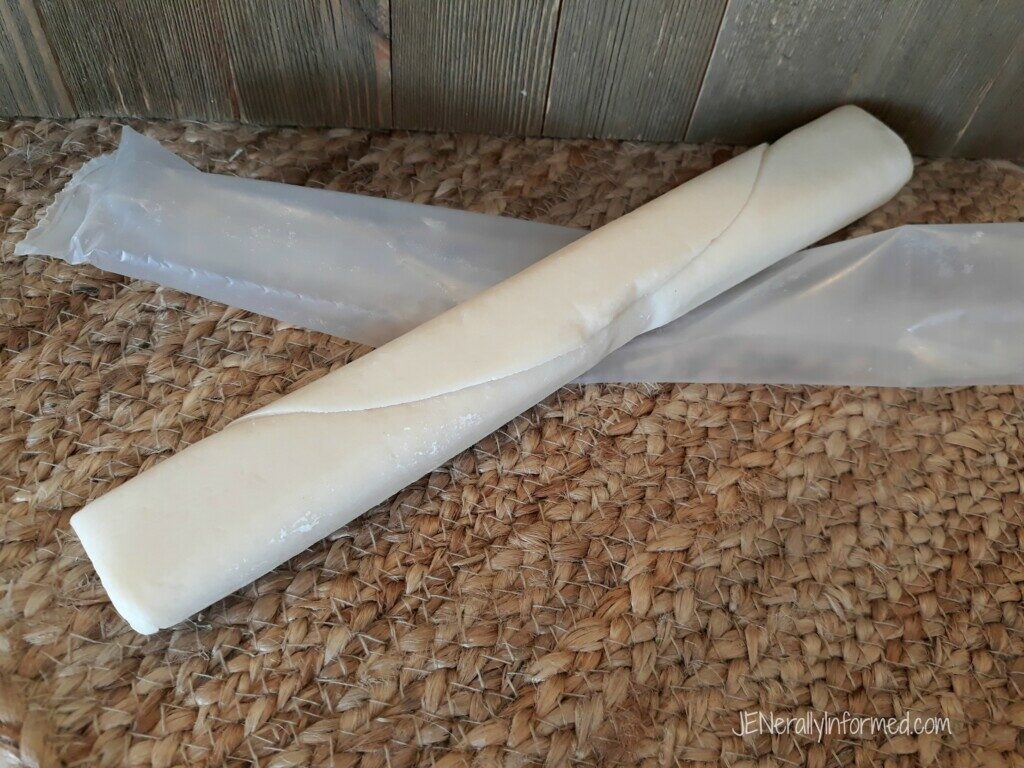 Yes, it's simply that easy. I use pre-made pie crusts. Choosing to instead spend my time making sure the filling, which is the best part anyways, is top-notch good. I don't even have a preference for which brand of pie crust I use. Just make sure it is the rollout kind of crust. That is the best.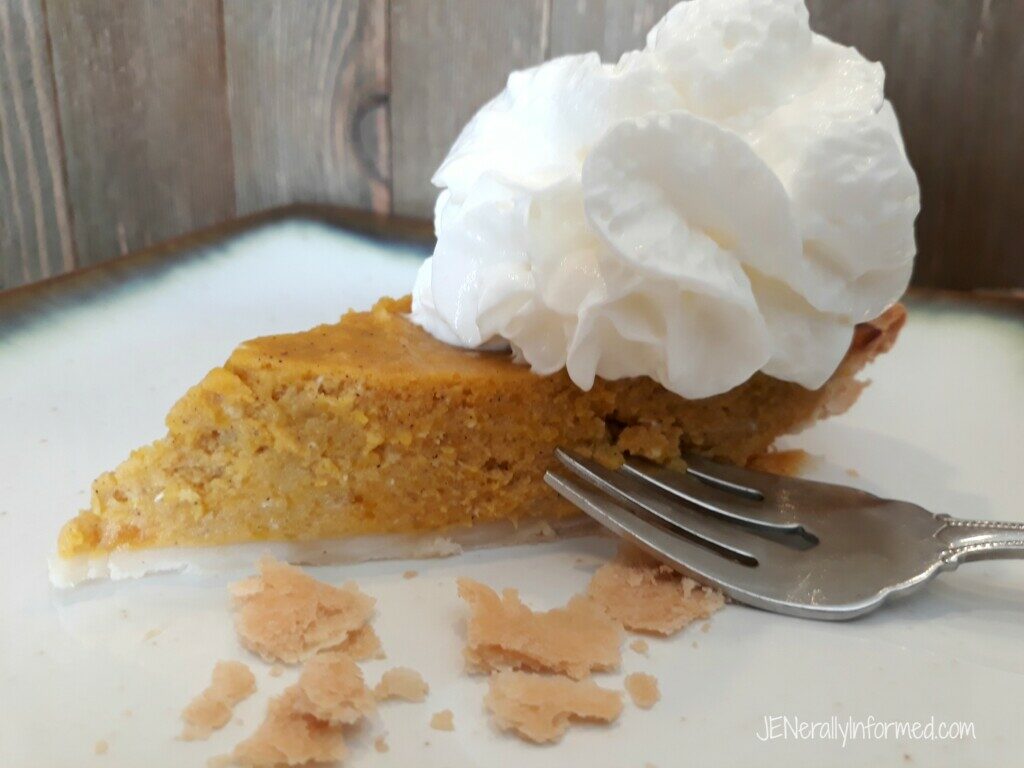 Now it's time to talk about the filling, here's how to make sure your pumpkin pie filling is the BEST ever!
Perfect Pumpkin Pie With A Time Saving Secret
Ingredients
16 oz fresh pumpkin puree
2/3 cup sugar
1 tsp ground cinnamon
1/2 tsp ground ginger
1/2 tsp ground nutmeg
3 slightly beaten eggs
1 5 oz can condensed milk
1/2 cup milk
Instructions
Preheat oven to 350.
Roll out pre-made pie crust into a pie pan.
Scrunch the edges of the crust around the pan to create an even, visually attractive pie crust.
For filling combine pumpkin, sugar, eggs, spices, condensed milk, and milk.
Mix well.
Pour filling into pie crust.
Place the pie onto a cookie sheet in order to avoid spillage on your oven.
Cook for about 60 minutes or until a knife in the center of the pie comes out clean.
https://jenerallyinformed.com/2019/11/perfect-pumpkin-pie-with-a-time-saving-secret/
Yum, right?! Might I add before you go, that the perfect whipped topping to pie ratio is in fact the one which almost triples the height of the slice of pie. I will not even address those of you who sparingly apply that whipped topping goodness and call it enough…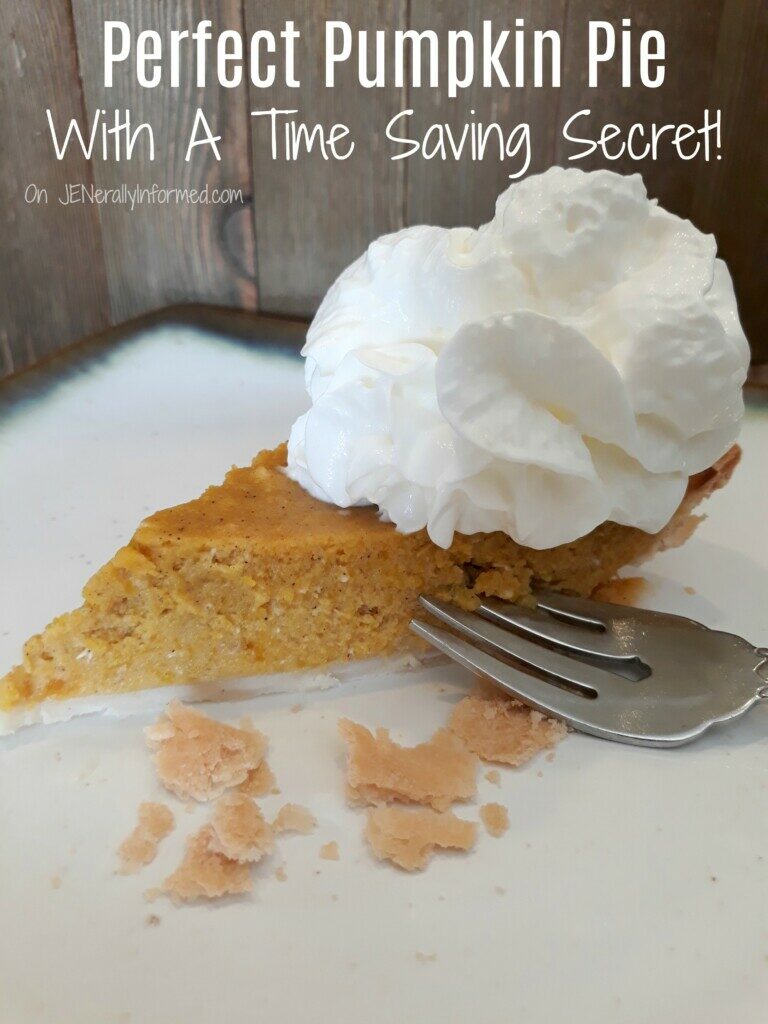 I hope after reading this post you are now ready to create your own delicious pumpkin pies. I promise you that your family and friends will cheer when you bring one of these bad boys out, and they don't ever need to know the little secrets you used to create it!
Thanks for popping in and happy baking!




Love,
Jen

Go ahead and share this post, you know you want to!