I am a firm believer in checking the clearance rack at my grocery store. You never know what "gems" you will find there. If your store has one, go look, because in my case, finding a bag of dried cranberry baking chips lead to a burst of inspiration for a delicious cookie creation that everyone in my family now loves! Let me introduce you to the cookie of your dreams…..
White Chocolate & Cranberry Chip Cookies!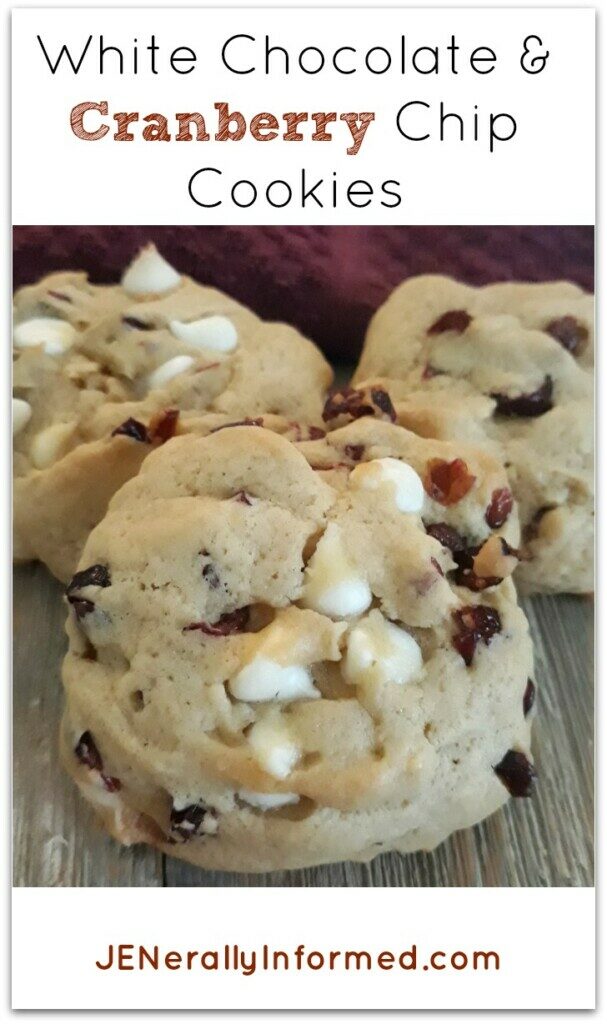 My family has always loved cranberries and white chocolate chips. I don't know why I had never thought to combine these two ingredients together before. Now that I have done it though, these magical cookies will be staying on the cookie baking rotation. Forever.
I think this is how the grocery store clearance aisle gets you. You buy something. You like it. You buy more of it. Right?!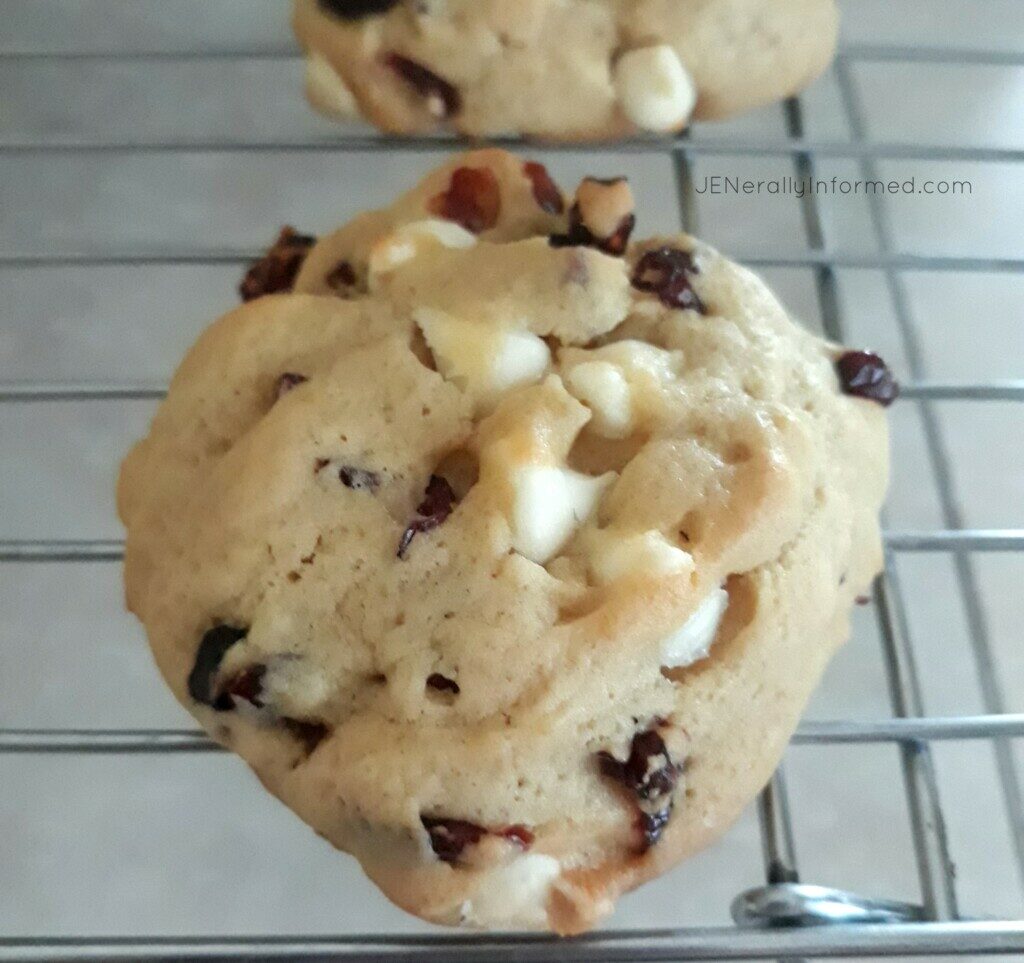 Are you ready to learn the magic behind making these cookie baking wonders?! Here is a printable recipe to keep for your records. Plus you are really going to want to pin these bad boys. They are that good!
White Chocolate & Cranberry Chip Cookies
Ingredients
1/2 cup butter or margarine
1/4 cup white sugar
1/2 cup brown sugar
1 large egg
1/2 tsp vanilla
1 1/4 cups flour
1/2 tsp salt
1/2 tsp baking soda
1 1/2 cups baking cranberries
3/4 cup white chocolate chips
Instructions
Preheat oven to 375
In a bowl add flour, salt, baking soda and mix well.
In another bowl cream butter, sugar, egg and vanilla together.
Add flour mixture to sugar mixture.
Mix well.
Gently stir in the cranberries and white chocolate chips.
Mix well.
Place circle size mounds on a greased cookie sheet.
Bake for 8 to 10 minutes.
Let cool and enjoy!
https://jenerallyinformed.com/2019/10/white-chocolate-cranberry-chip-cookies/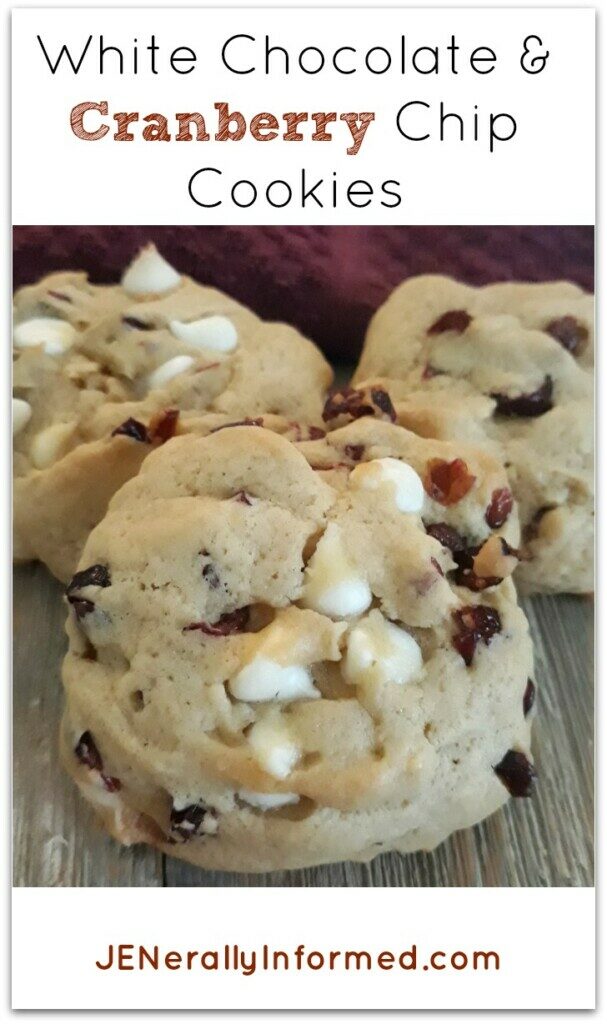 Thanks for popping in and happy official Fall everybody!
P.S. I have a fun new giveaway starting next week. Get ready!




Love,
Jen

Go ahead and share this post, you know you want to!