Last week I bought a pie pumpkin to use for my Holiday baking. I love using fresh pumpkin for my pies, because it really does tastes so much better than canned. As usual, I had been delaying starting the process of peeling, chopping and boiling the pumpkin.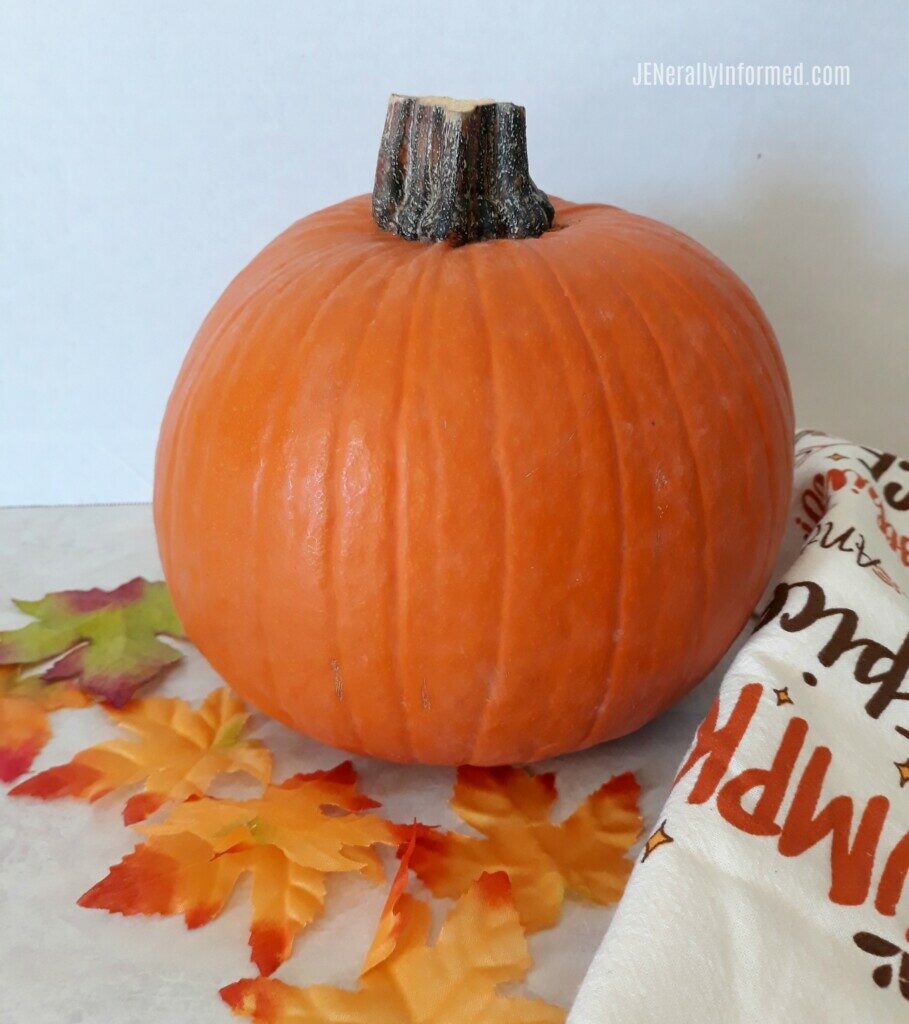 That was until I had a brilliant thought! Why not use my instant pot to cook it? I swear guys, using the instant pot for cooking pie pumpkins has changed my life FOREVER! I hope it can now change yours as well.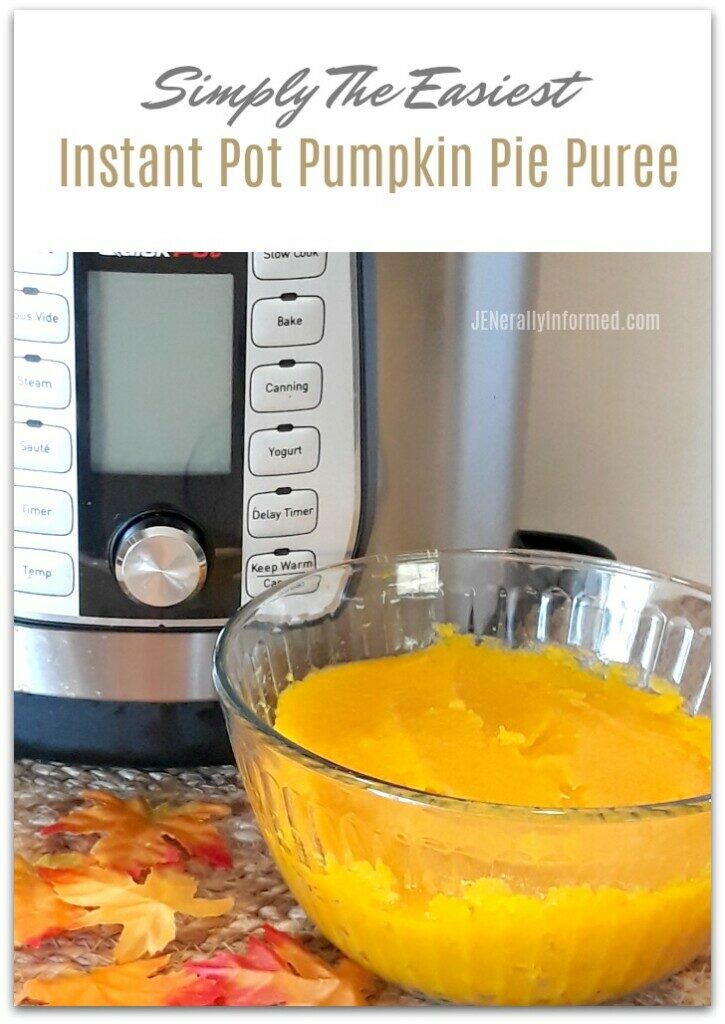 Using my instant pot meant that the whole process of cooking the pumpkin took 20 minutes from start to finish! My hope is that by sharing this life changing kitchen hack with all of you together we can bring back a resurgence in homemade pumpkin pies to homes and tables everywhere! Long live pumpkin!
To start you need a pie pumpkin. They are small in size and are usually labeled with a little pie pumpkin sticker. You can grab one at pretty much any grocery store. Just make sure to grab them by October 30th as they become scarce after that date. Usually I buy several before the 30th as they can last for quite a while. Once pureed, they also freeze really well.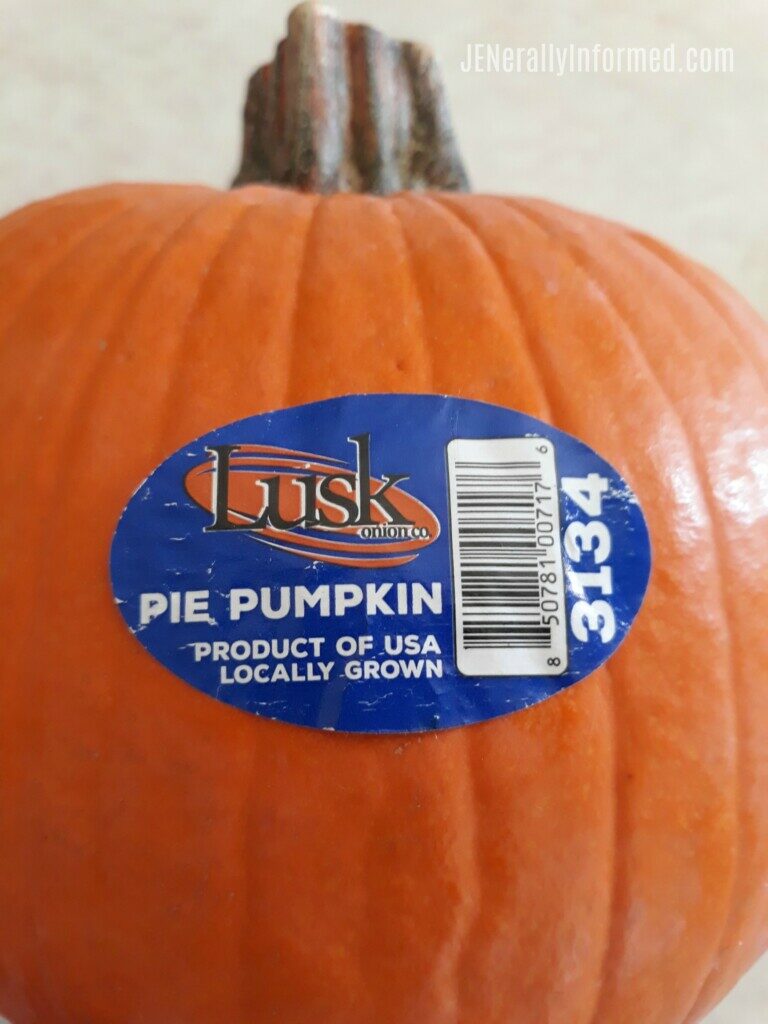 First cut off the top of the pumpkin and clean out the seeds. I don't have any fancy tools, but just use a large spoon and it works pretty well. I usually save the seeds too and bake them once they have been rinsed and dried out. Stay tuned for another recipe on that someday.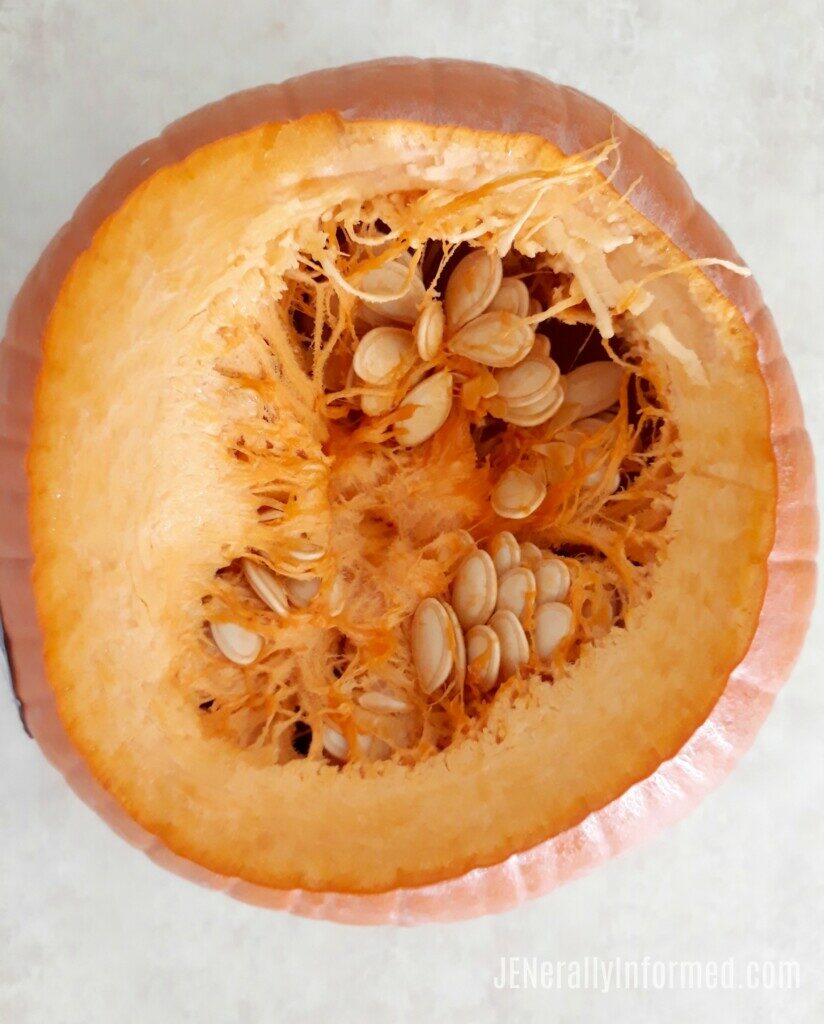 Make sure to add the trivet to your instant pot and then add in 2 cups of water and place your now seedless pumpkin on top of the trivet. Set the time on the instant pot for 18 minutes and walk away! Once the timer goes off, carefully unscrew the lid and let all of the steam release from the instant pot. Then let it cool for at least 20 minutes. The skin of the pumpkin will be falling off and you can easily scoop out the pumpkin.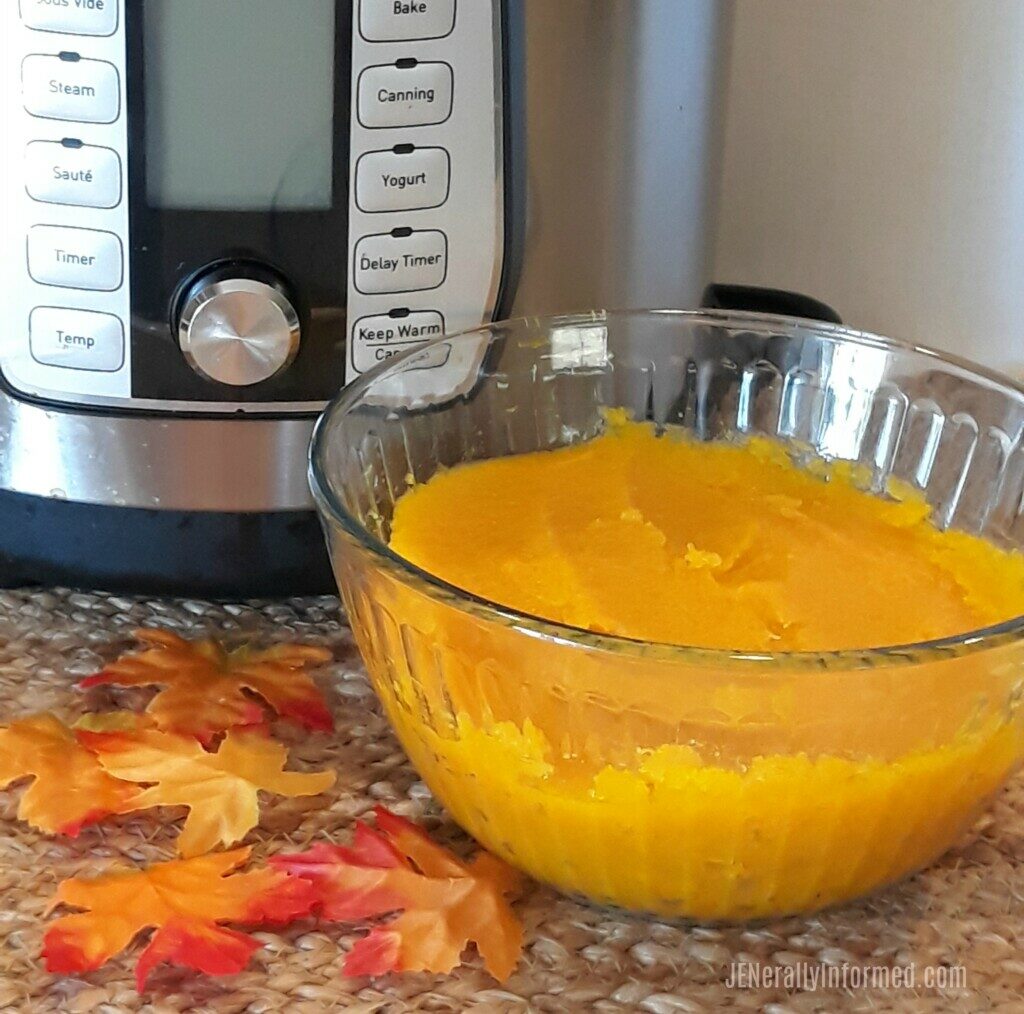 Remember, you can freeze the pumpkin puree if you don't plan to use it right away. In fact, I recommend getting it chilled off before you cook with it. That way the consistency smooths out. Plus it saves you a step and needing to blend it.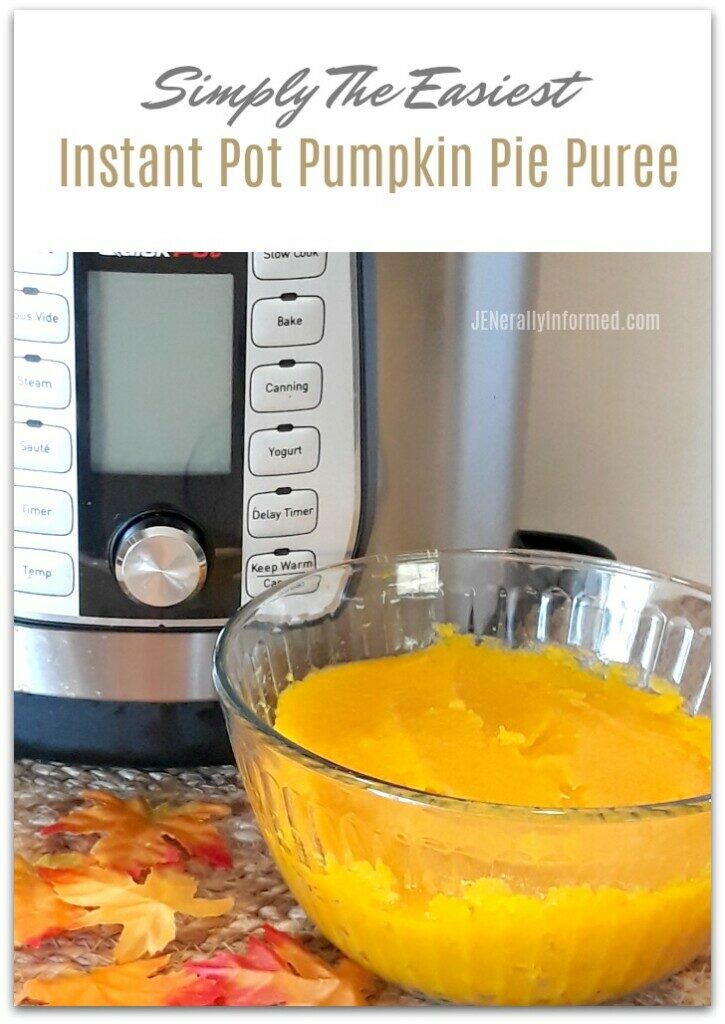 That's it! Isn't this the easiest?! I hope you enjoyed this recipe!
P.S. Subliminal message of the day: Cook more with pumpkin….. :)
Now stay tuned for my hacks to making the perfect pumpkin pie! Thanks for stopping in!




Jen

Go ahead and share this post, you know you want to!