I am not sure if the recipe I am going to share with you today leans more towards the mad genius kind of variety or the lazy genius. Either way, you are still a genius, and truthfully I don't think I have created anything as amazing as this one in a while.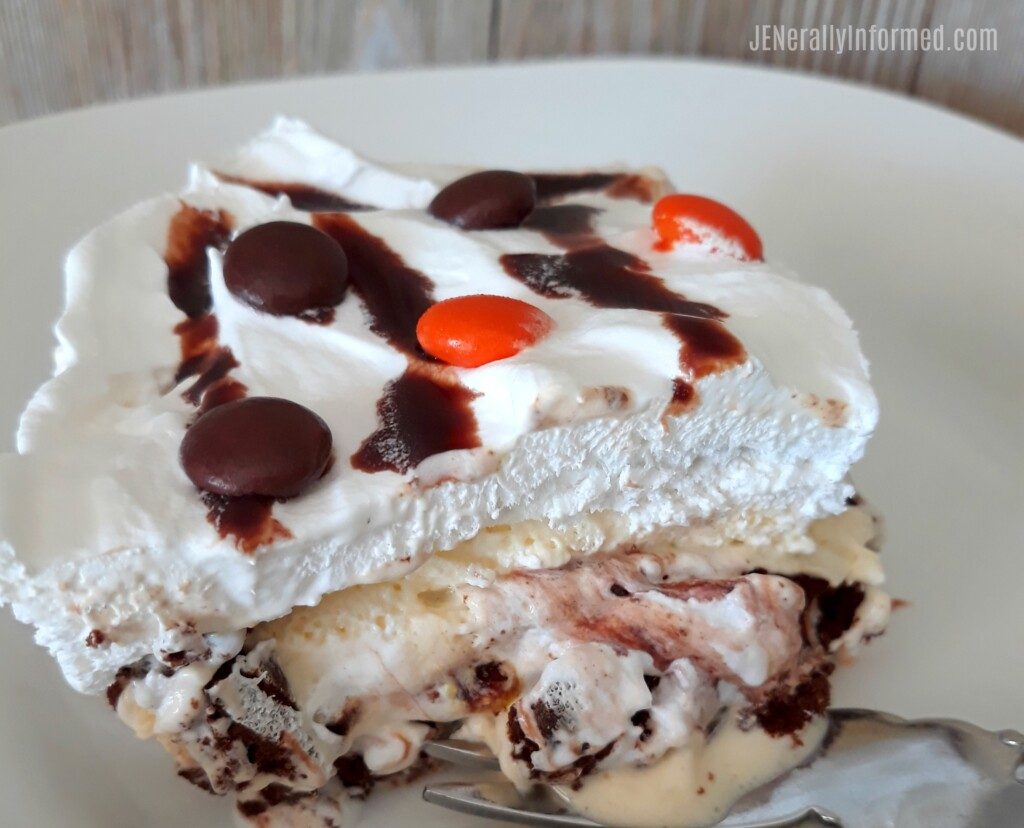 It literally took me 10 minutes to put together, and then as further proof of its awesomeness, the silence as my family happily enjoyed it and then begged for more indicated that this one was a definite winner!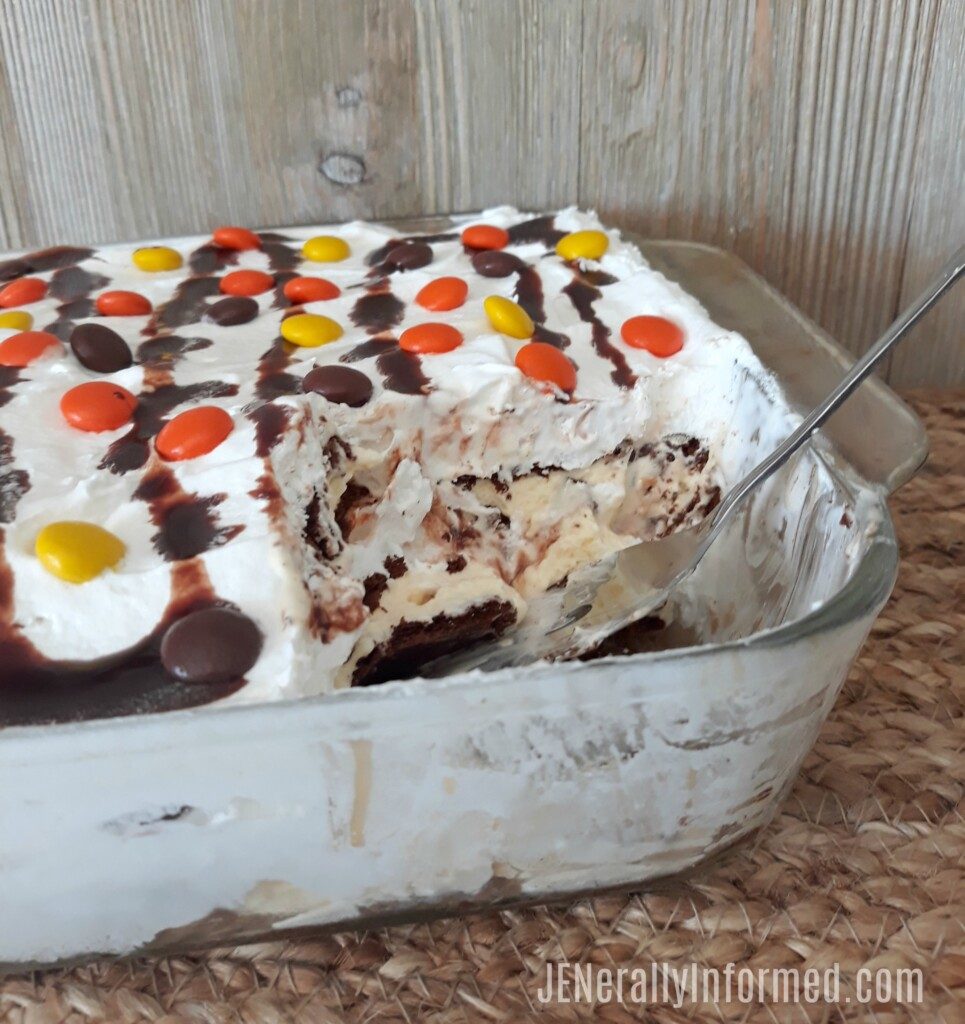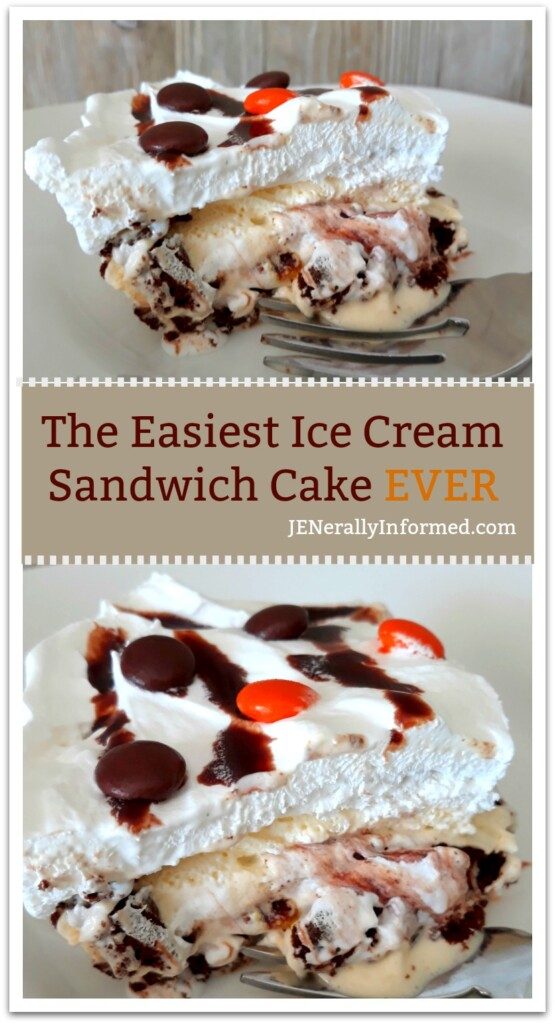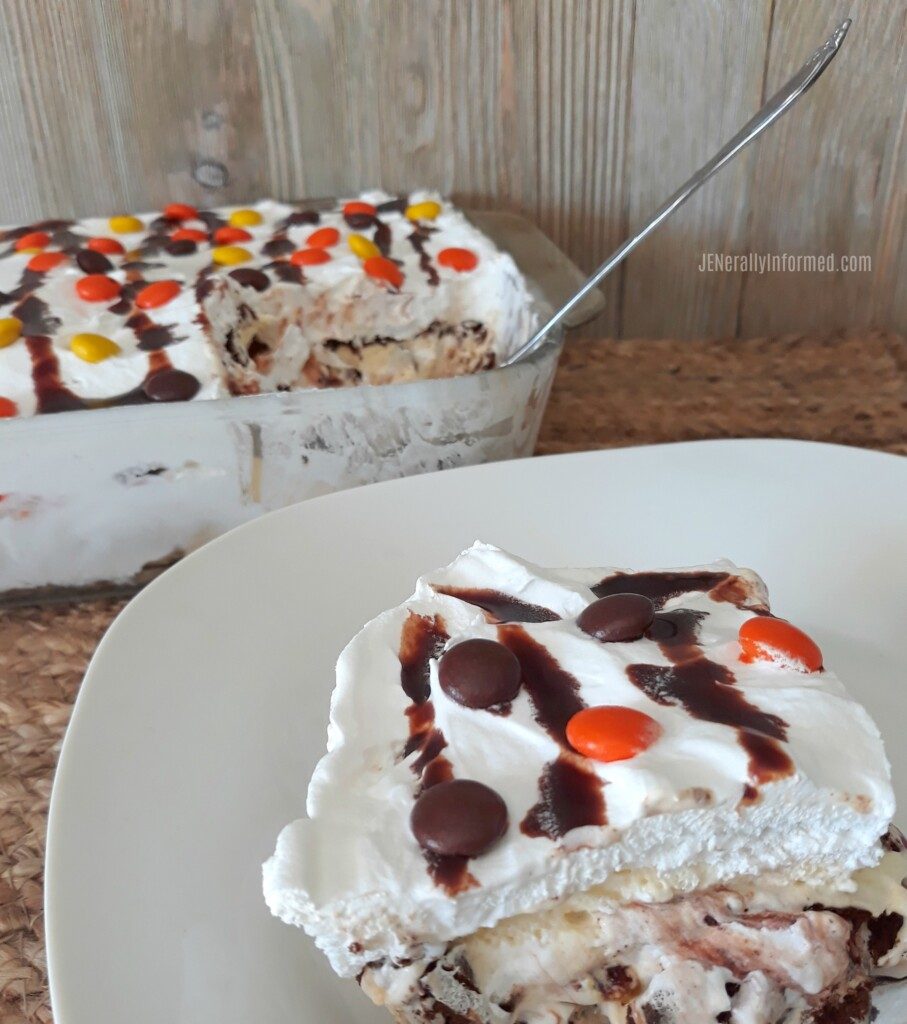 So are you ready to woo and win over audiences far and wide with this frozen masterpiece?! Here's how!
Ingredients:
1 box 16 mini ice cream sandwiches
1 container ready made whipped topping
chocolate syrup
1 box Reeses Pieces or other chocolate candy like M & M's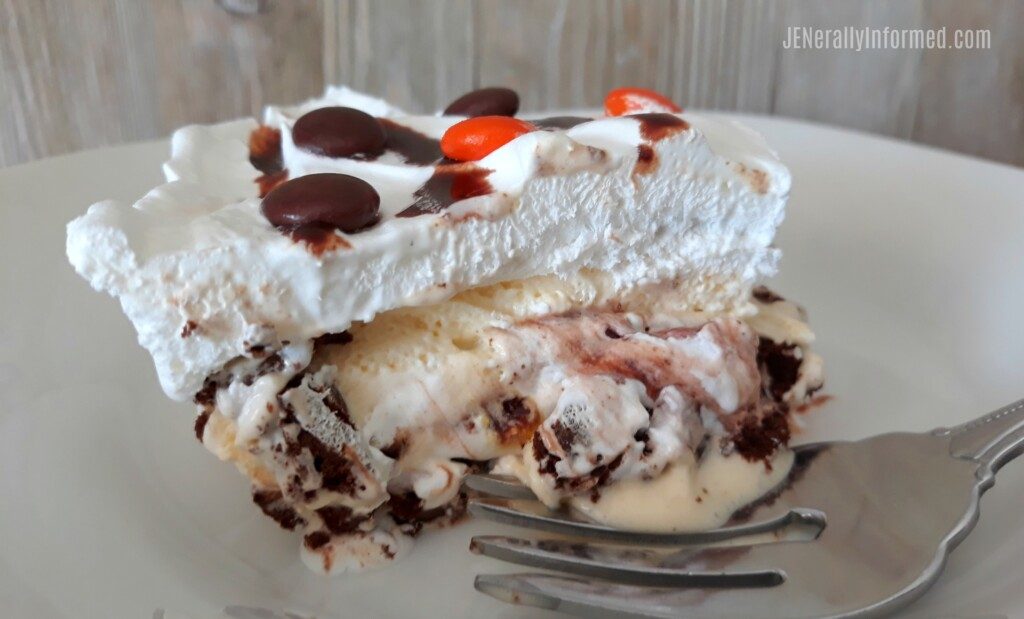 Directions:
I used an 8 x 8 glass casserole dish and layered the bottom of the dish with 8 of the mini ice cream sandwiches.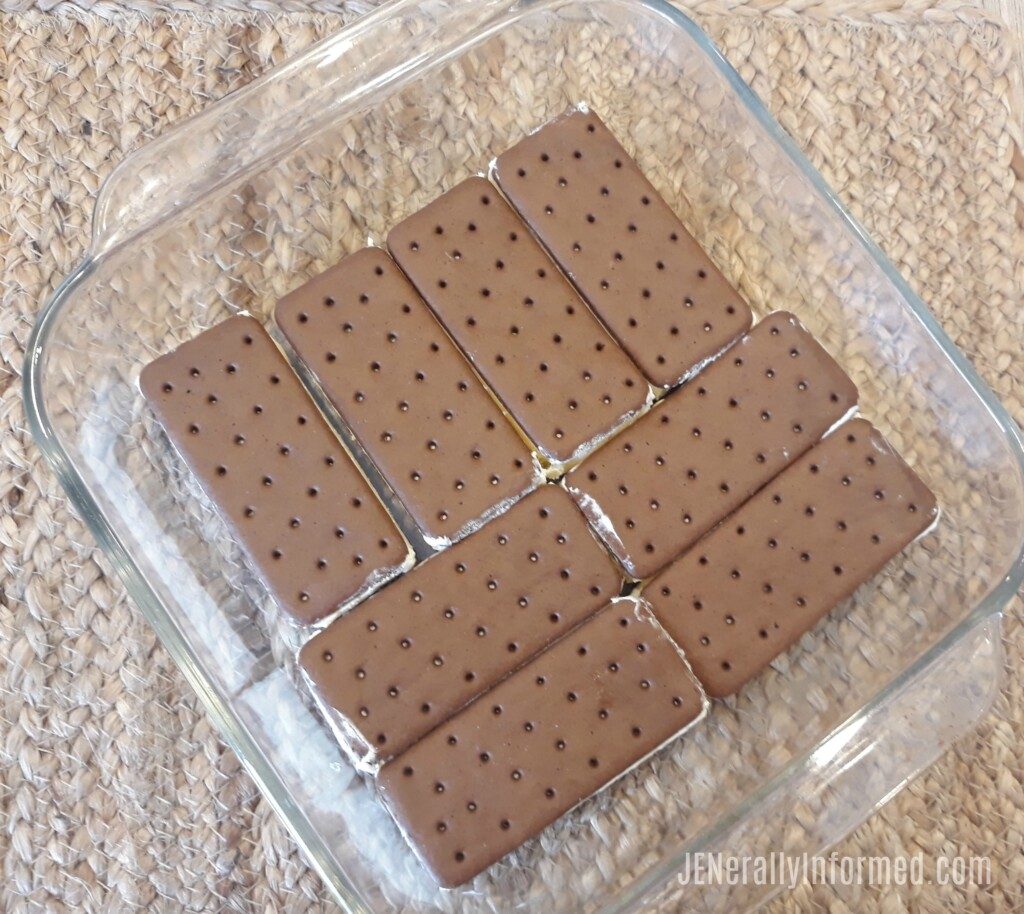 Then spread an even layer of whipped topping on the top of the ice cream sandwiches and then top that layer with drizzled chocolate syrup and Reeses Pieces. Repeat one more time the above process and you are done! Just pop it in the freezer for about 15 minutes to harden and then serve.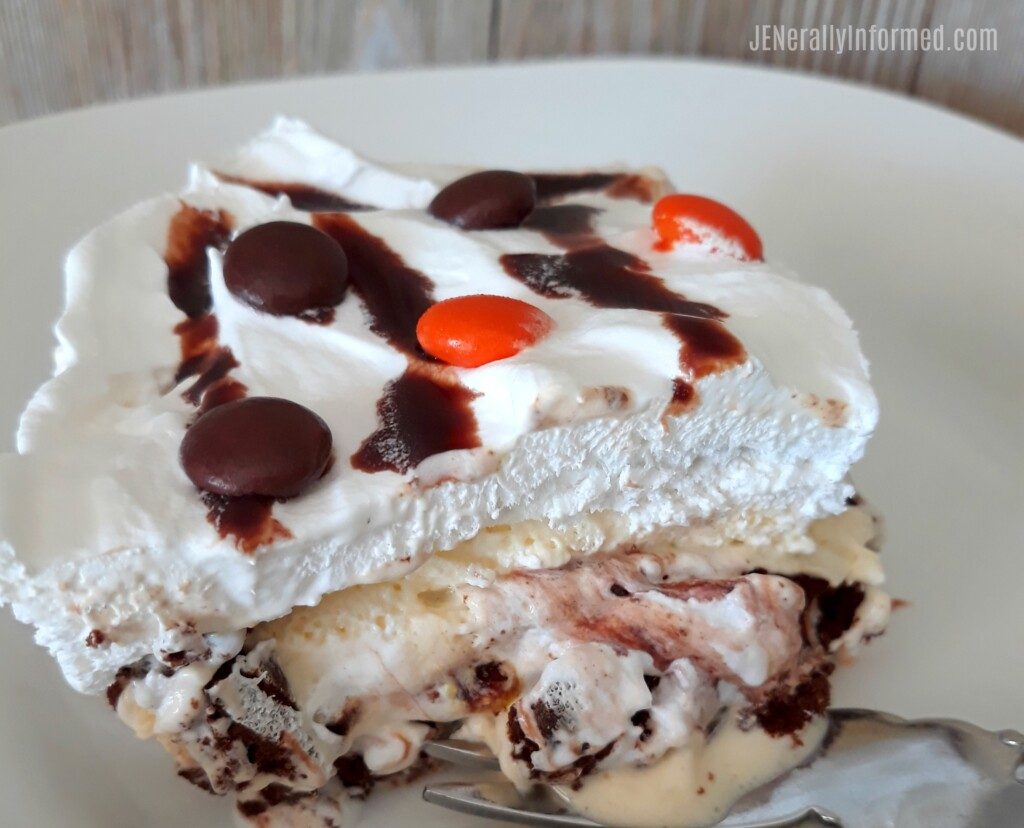 I don't even want to know the calorie count on something like this, but how can something that tastes this good be bad for you? I say it really can't!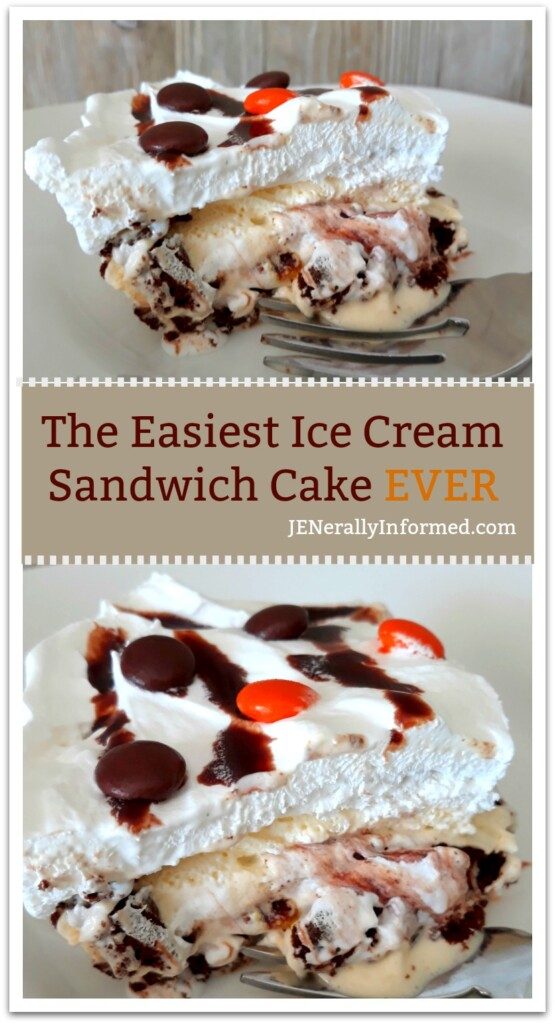 Love,
Jen

Go ahead and share this post, you know you want to!