My kids love eggnog. A lot. The first time the "nog" hits the store shelves for the Holiday season, you had better believe my kids will start asking when we can bring some home.
Something easy and quick I like to make for them is an eggnog shake. I know you can buy them in restaurants, but if you are cheap like me (or have a million kids like me) then making them at home is far more economical and so much more tasty! Plus we get to top them with as much whipped topping as we want! Winning!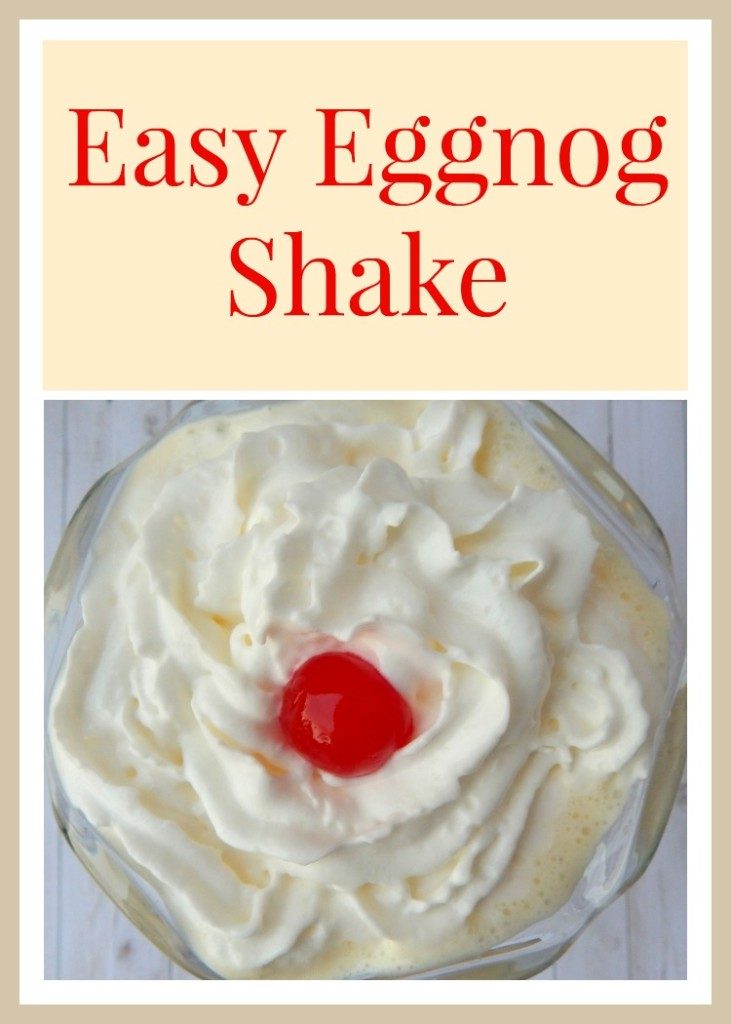 Are you ready to learn how to make it?!
Here are the ingredients you need:
1/2 cup of eggnog
2 scoops of vanilla ice cream
whipped topping
maraschino cherries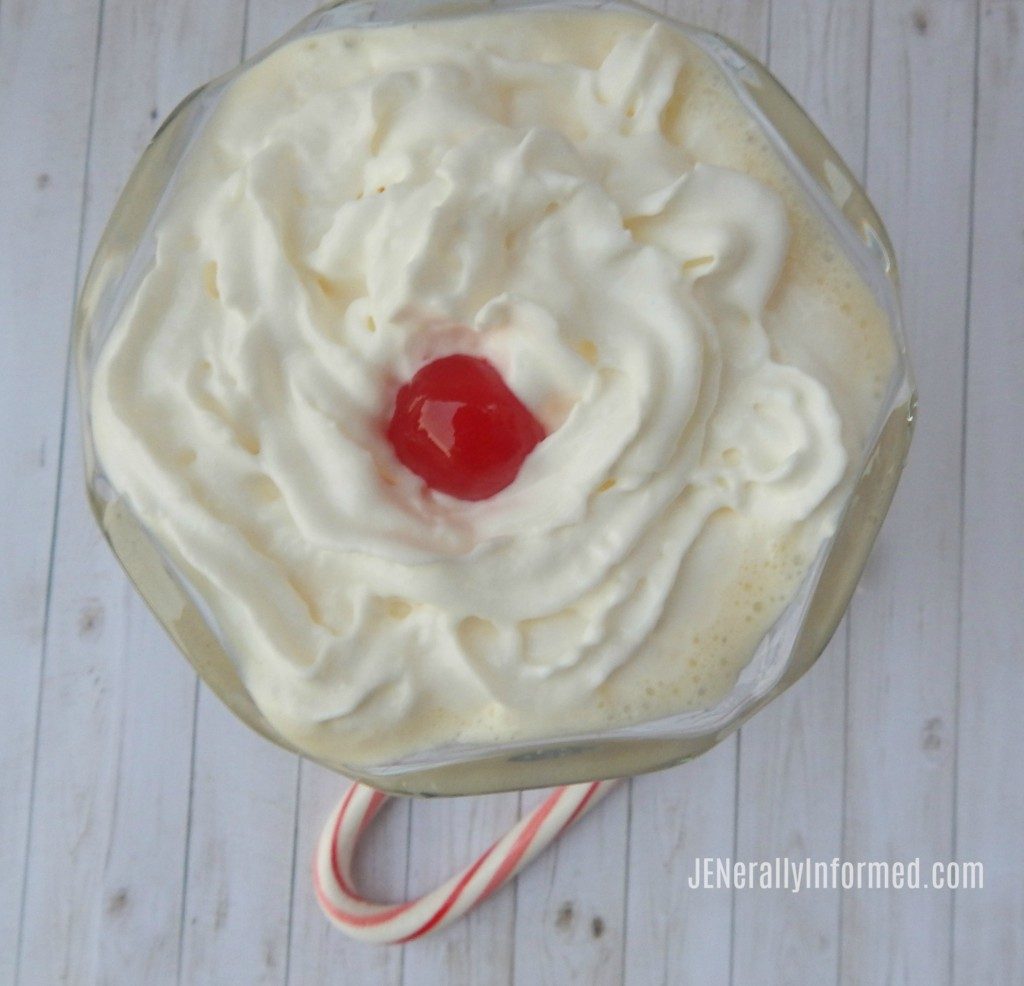 Once you have gathered up your materials, throw the ice cream and eggnog in a blender and blend until it is well mixed. Then add the shake to your serving glass or cup.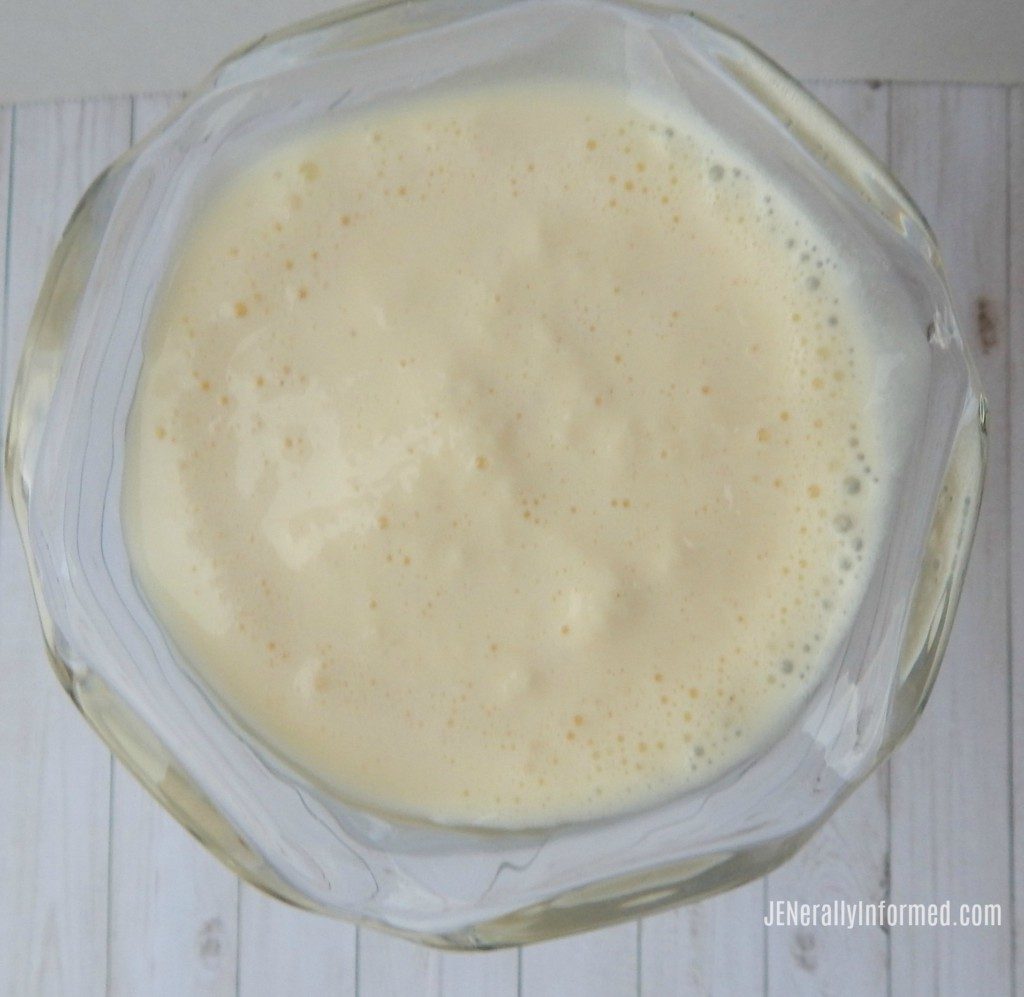 Top with whipped topping ( a lot) and then add a maraschino cherry. Now you can go on ahead and dig in!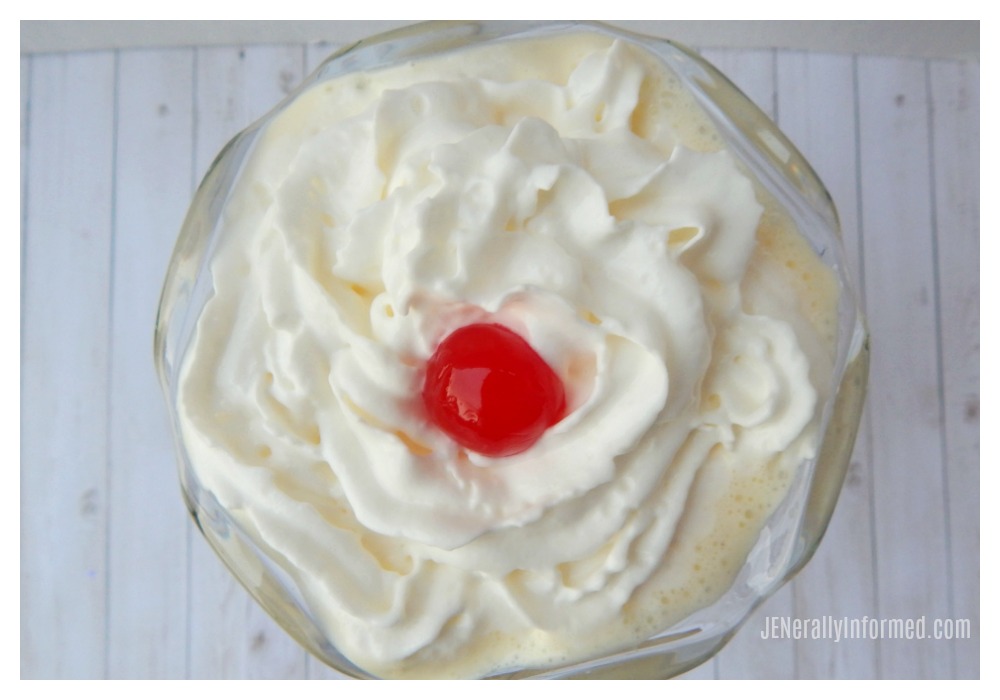 Ingredients
1/2 cup of eggnog
2 scoops of vanilla ice cream
whipped topping
maraschino cherries
Instructions
Gather materials.
Add ice cream and eggnog to shale and blend until mixed well.
Pour shake into a serving glass or cup.
Top with whipped topping and a maraschino cherry.
https://jenerallyinformed.com/2018/12/easy-eggnog-shake/
I hope you enjoyed this quick and easy recipe, and best wishes for a very happy Holidays to you and yours!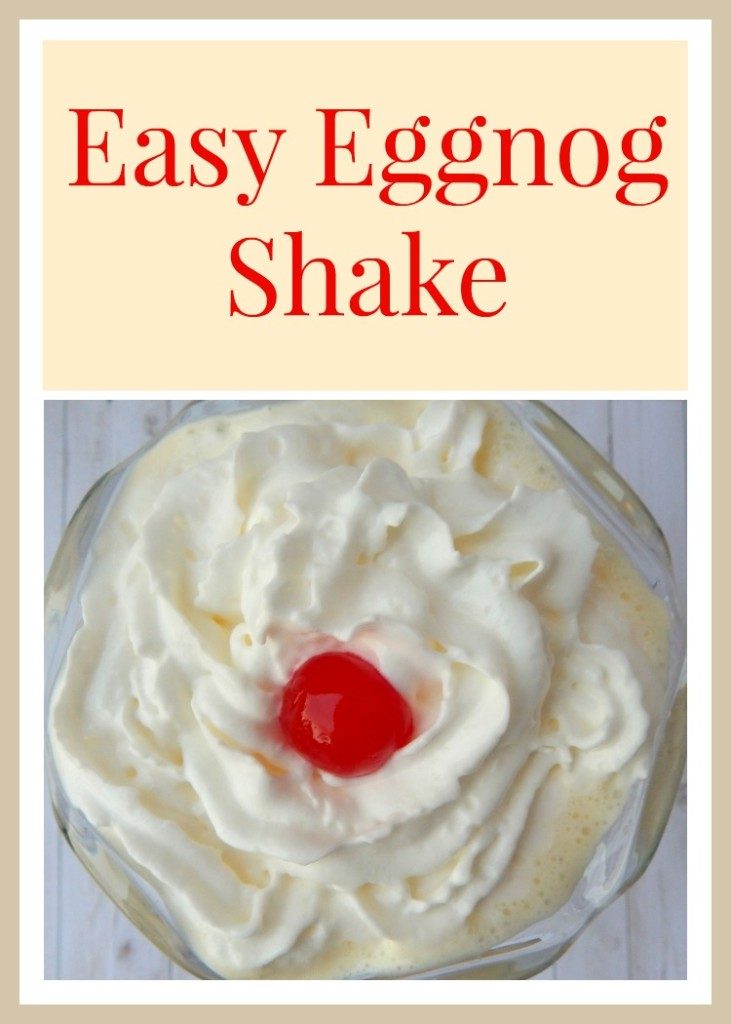 Love,
Jen

Go ahead and share this post, you know you want to!