I received a copy of The Storm Runner from Disney Book Group in order to facilitate a review and giveaway, but all thoughts and opinions expressed in this blog post are entirely my own.
When Disney Book Group contacted me about sharing information for the release of a new Rick Riordan Presents middle grade fiction book, I knew I was totally in! *Insert happy squeal* Today I am excited to introduce you to the Storm Runner from J.C Cervantes!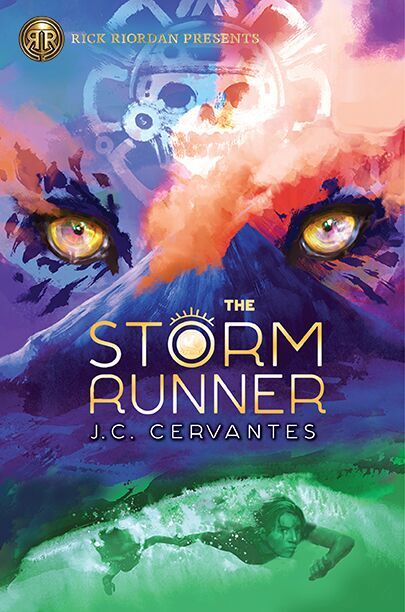 Here's a little snippet: How can one boy with a limp stop the Maya god of death, disaster, and darkness from destroying the world?
You know you want to know more now right?!
Here's the full synopsis:
Zane has always enjoyed exploring the dormant volcano near his home in New Mexico, even though hiking it is challenging. He'd much rather hang out there with his dog, Rosie, than go to middle school, where kids call him Sir Limps a Lot, McGimpster, or Uno – for his one good leg.
What Zane doesn't know is that the volcano is a gateway to another world and he is at the center of a powerful prophecy. A new girl at school, Brooks, informs him that he's destined to release an evil god from the ancient Maya relic he is imprisoned in–unless she can find and remove it first. Together they return to the volcano, where all kinds of crazy happens. Brooks turns into a hawk, a demon attacks them in a cave, and Rosie gives her all while trying to protect Zane. When Zane decides to save his dog no matter the cost, he is thrust into an adventure full of surprising discoveries, dangerous secrets, and an all-out war between the gods, one of whom happens to be his father.
And now for the giveaway!
One lucky JENerally Informed reader is going to have the chance to win not only a copy of this fantastic, brand new book, but a $50 Visa gift card as well!
Just in case you can't wait for my giveaway to end and want to be able to grab this book RIGHT now, you are in luck! The Storm Runner was released on September 18th and is available in a book store near you, and you can grab it here
on Amazon or at B&N.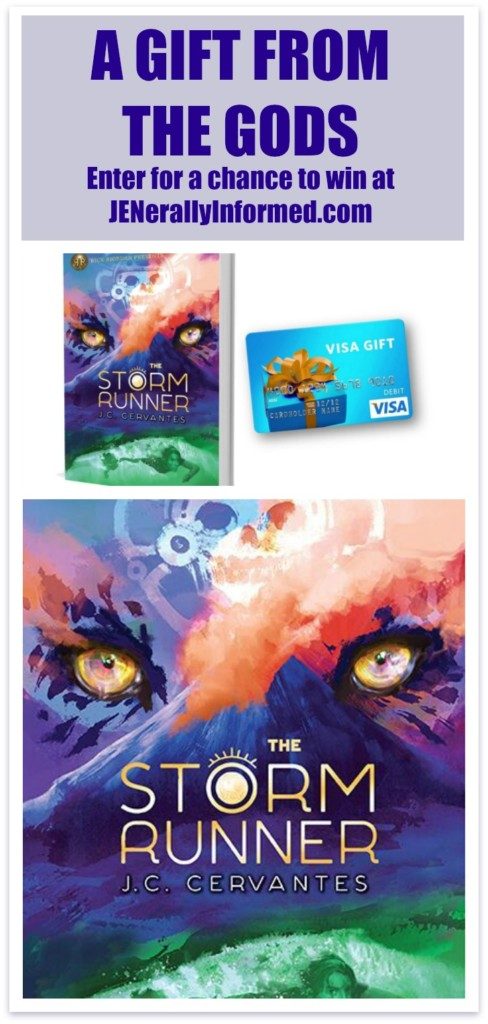 Thanks for popping in and good luck!



Love,
Jen

Go ahead and share this post, you know you want to!