Ever since my oldest daughter Samantha had a flare-up from an auto immune disease we have been adjusting her diet to see if we could eliminate any foods that might be a trigger to her system. We have found out that dairy is one of those things that doesn't work very well for her, and we also discovered she feels better when she eats less meat. She still eats it, but overall she is trying to reduce her intake in that area. As the main chef in the family, I have found out a few things about vegetarian fare. Sometimes the ready-made items can be a little on the expensive side, and then cooking vegetarian meals can also at times be a little more time-intensive than I feel able to commit to. So today, I am excited to start a new series focused on helping newbie or maybe even established vegetarians make food that is easy, delicious, and not too steep on the wallet.
Let me introduce you to my first recipe…. Vegetarian Taco Boats!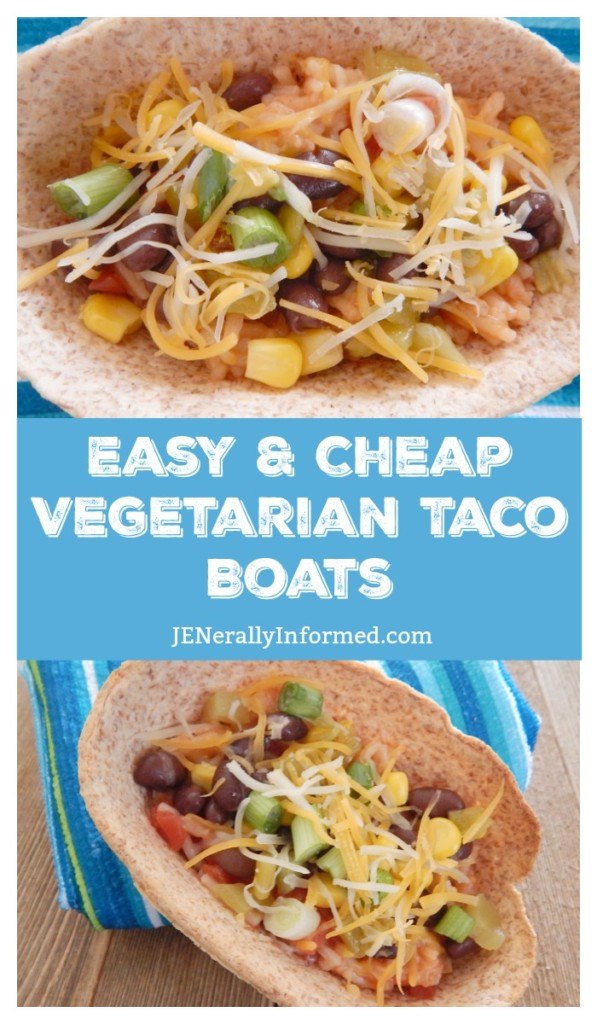 Delish, right!? These are super easy to make, and even the non-vegetarians in your life will love the bold and flavorful taste of this recipe!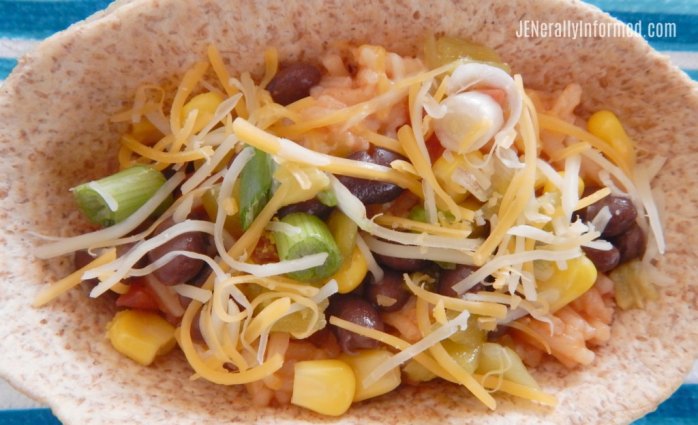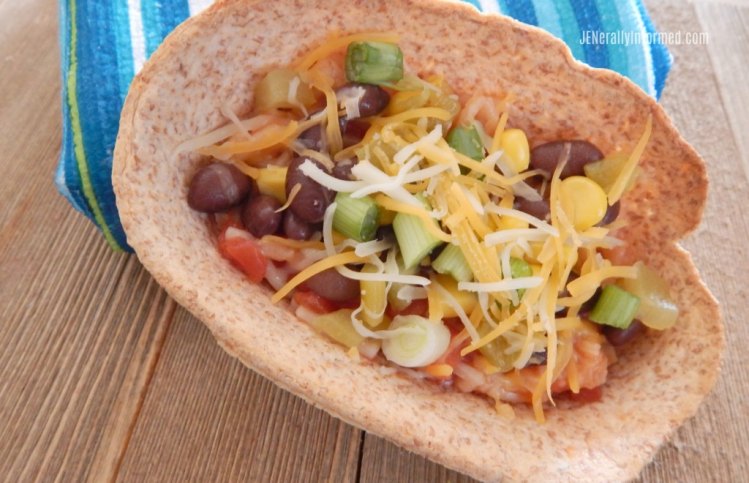 This recipe received the double thumbs up from all of my family members, and by using my favorite semi-homemade style of cooking, making them took less than 30 minutes!




Here is what you need:
1 can black beans, corn, diced jalapenos, and fresh sliced green onions.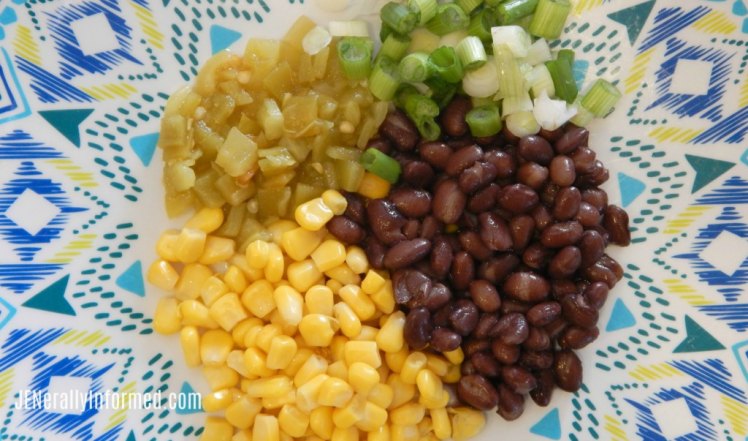 1 package of store-bought whole wheat taco boats.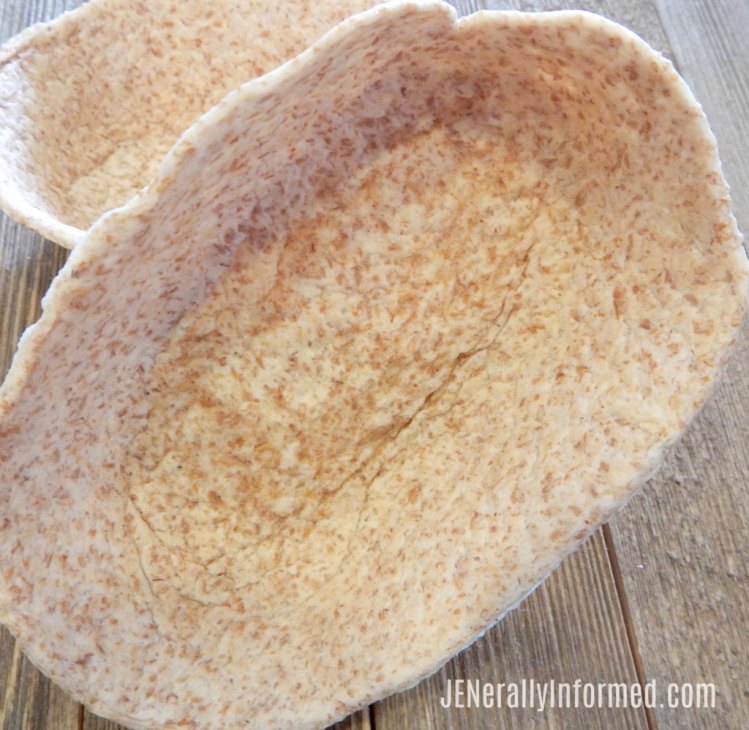 1 box Spanish rice.
Looks easy right? So are you ready to learn how to make your own vegetarian taco boats?
The Newbie Vegetarian: Easy & Cheap Vegetarian Taco Boats
Ingredients
1 package whole wheat taco boats ( find in your local grocer's Mexican food section)
1 box of Spanish rice
1 can yellow corn
1 can black beans
1 can diced jalapenos
Fresh green onions
Mexican cheese blend
Instructions
Prepare Spanish rice according to the box.
Warm taco boats for 3 minutes at 325 in the oven
Open and drain cans of beans and corn
Spoon cooked rice into the bottom of the boat
Top rice with a spoonful of corn and beans
Spoon on diced jalapenos as desired
Top with chopped green onion pieces
Sprinkle taco boat with cheese
Enjoy!
https://jenerallyinformed.com/2018/03/easy-cheap-vegetarian-taco-boats/
All together this dish cost me about 10 dollars to make, which is pretty good for a family of 6.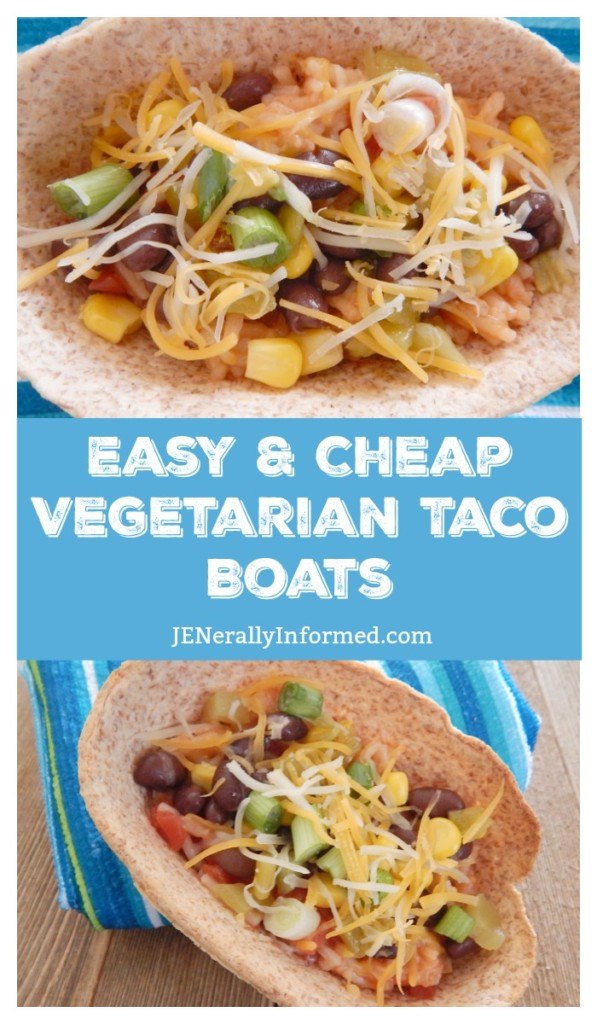 I hope you enjoyed this recipe, and if you did, look for more vegetarian dishes to be coming your way the rest of this year!
Before you go make sure to sign up for my email list to receive fabulous FREE printables like this one emailed to you!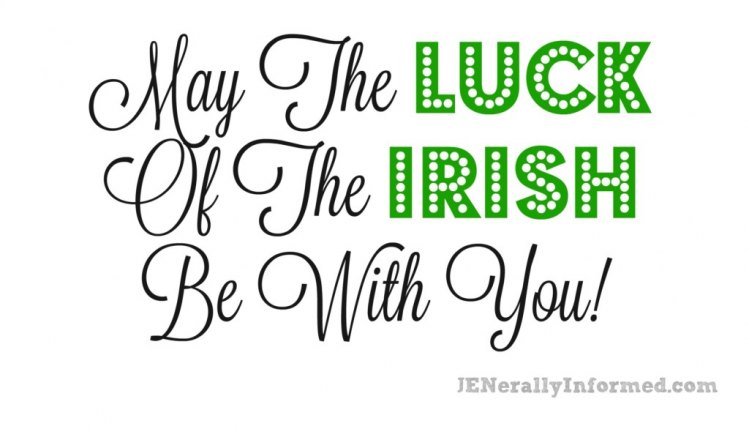 Love,
Jen

Go ahead and share this post, you know you want to!