Update Time
---
---
This last week was REALLY intense. We have had "mucho" illness with almost every member of our family, and my oldest daughter unfortunately had to be hospitalized due to some scary new symptoms with her eyesight. This latest bout for her has meant a real change in how we do things. We are quickly having to learn the ropes as far as accommodations at school while we try to search for a diagnosis and hopefully treatment for her.
As a parent there is nothing harder than watching your child suffer, and to be able to do nothing about it. So last night as sleep proved to be elusive, I took to one of my favorite forms of therapy. Creating visual images! And because of that, today I have 3 fun new printables to share with all of you: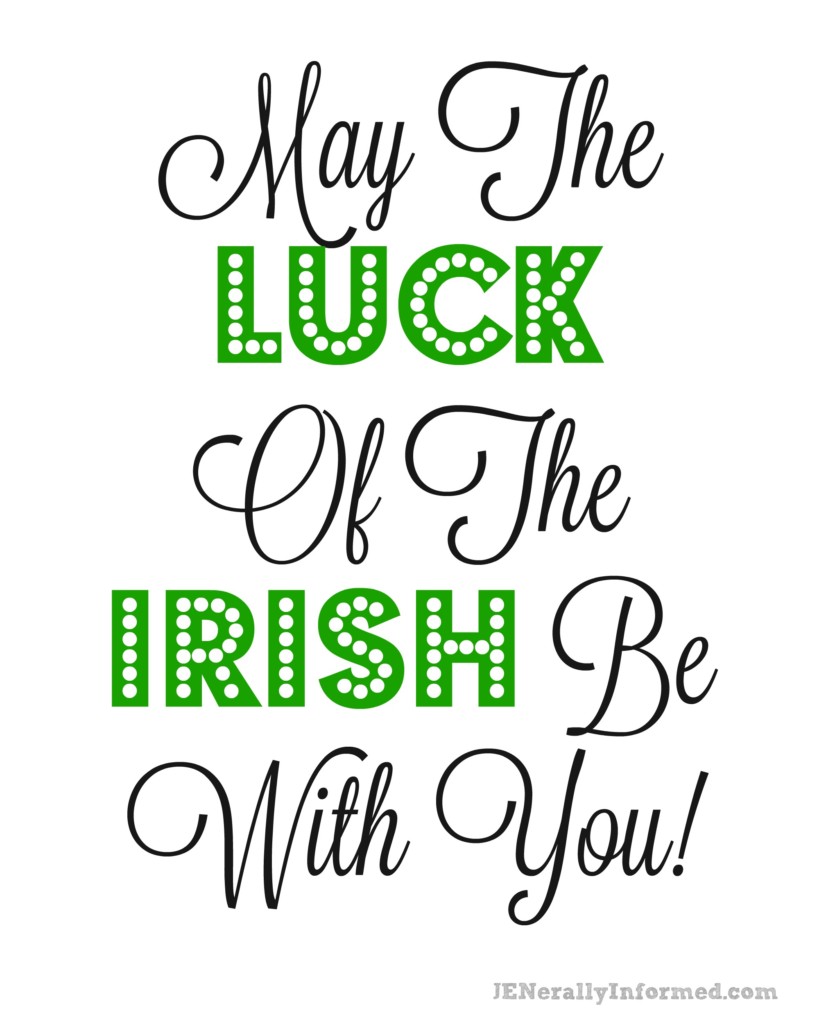 ---
Luck of The Irish!
---
Isn't this cute?! Print it up and put it in a frame to add a little St. Patrick's Day themed decor to any space. To print it up simply click here.
St. Patrick's Day Cards!
---
---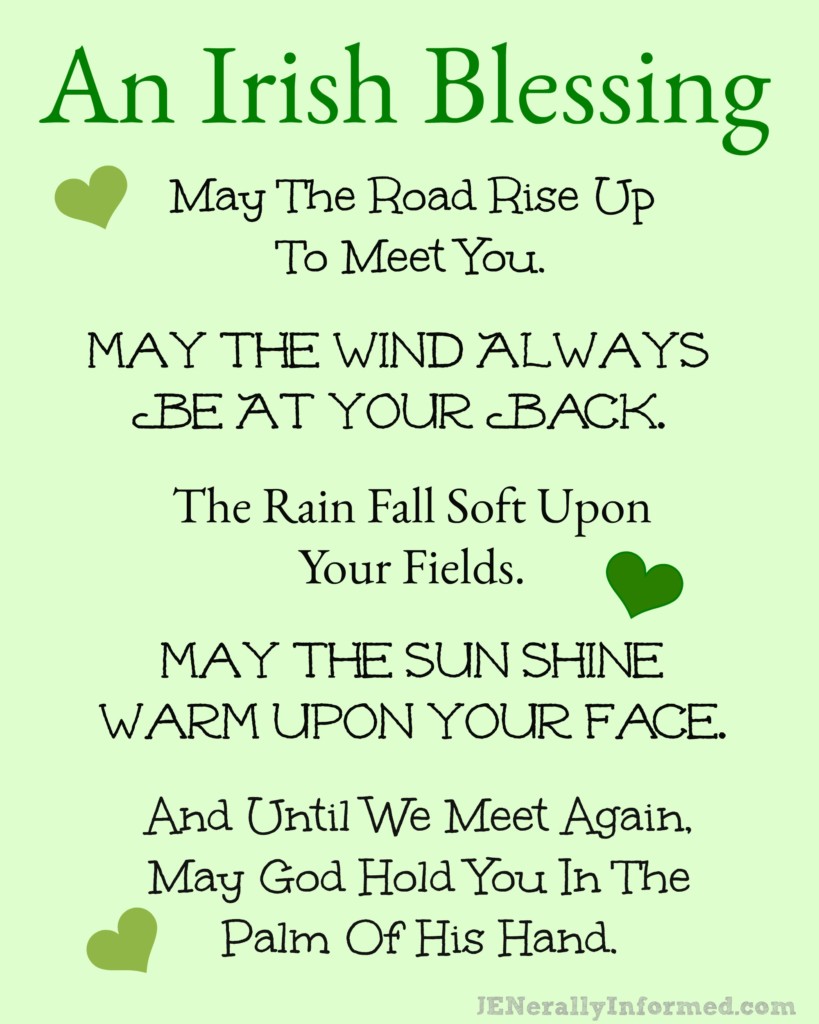 ---
An Irish Blessing!
---
I love what this one says, and I am planning on putting it up in my daughter's room. I f you would like to print it up, click here.
Pass a long a little luck this St Patrick's Day with these cute cards! All you need to do is print and cut them out, and affix a chocolate gold coin in the center! To print up the cards, click here.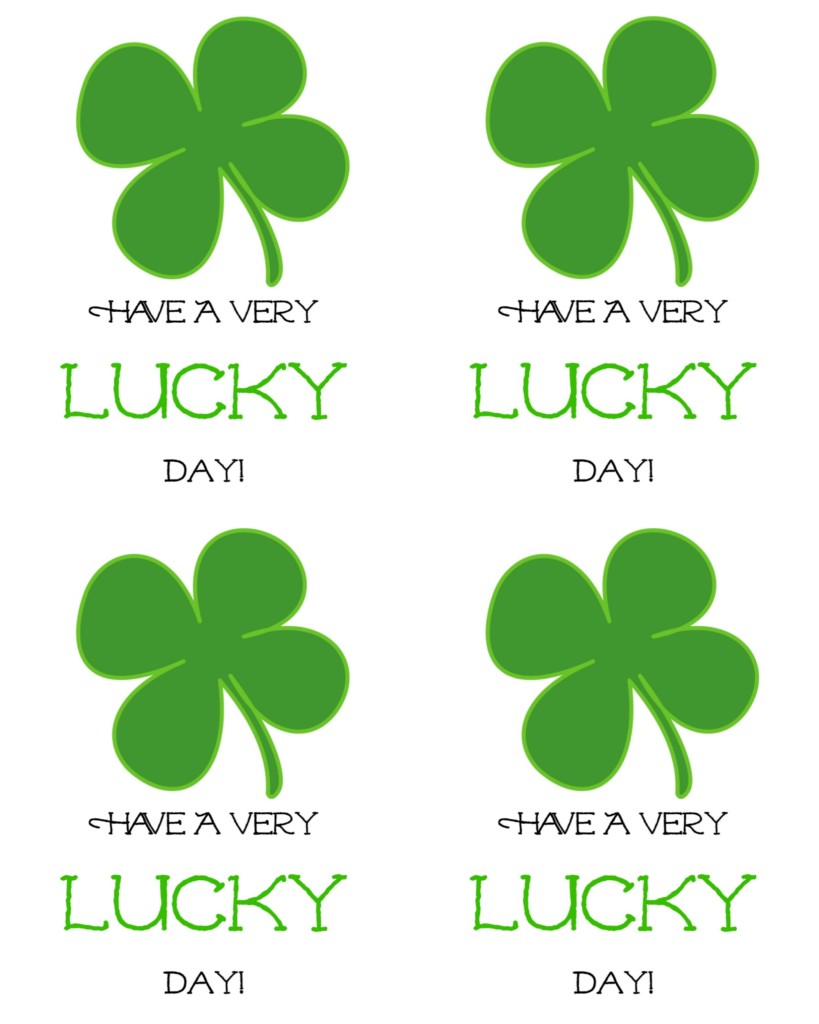 I hope you have enjoyed these printables, and if you did, please feel free to share and pin them.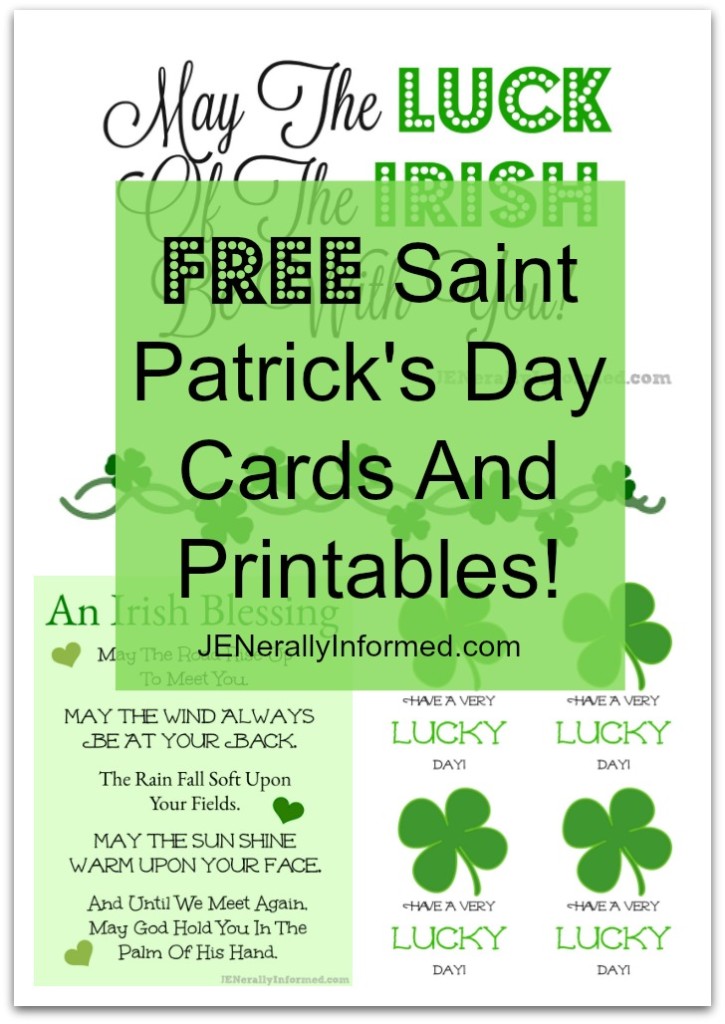 Thanks for stopping in. If you have a minute we would gladly welcome your prayers. And remember if you would like the watermark free versions of these images, take a minute to sign up for my email list!
Love,
Jen

Go ahead and share this post, you know you want to!