This shop has been compensated by Collective Bias, Inc. and its advertiser. All opinions are mine alone. #PowerOfDots #CollectiveBias
Alright, so how's everyone feeling today? You know on the day after Halloween? Are you excited to move onto other holidays, because I know am. I'm over Halloween, and ready to start talking turkey. So how about I kick off the season today by sharing a super cute and easy craft for Glitter Turkey Hand Print Stick Puppets! Check them out.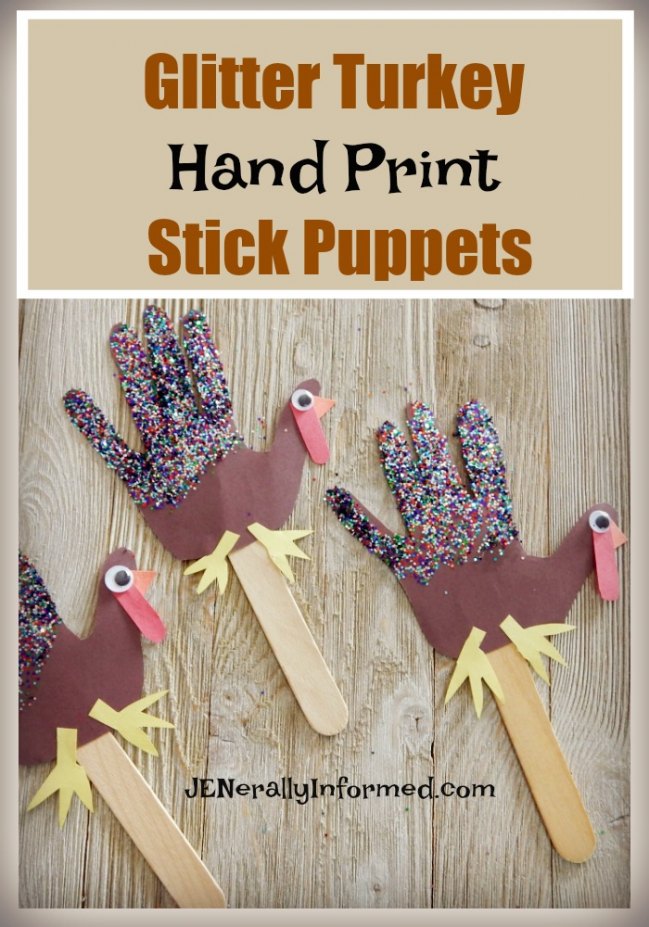 During the summer months, we like to make glitter fish, but I thought this month I thought it would be fun to make turkeys! Here's everything you will need to make them. Red, brown, yellow and orange construction paper. Glitter, a glue stick, googly eyes, large craft sticks, oh, and my 4 year old daughter Liese says you should have extra extra glitter shapes on hand just in case….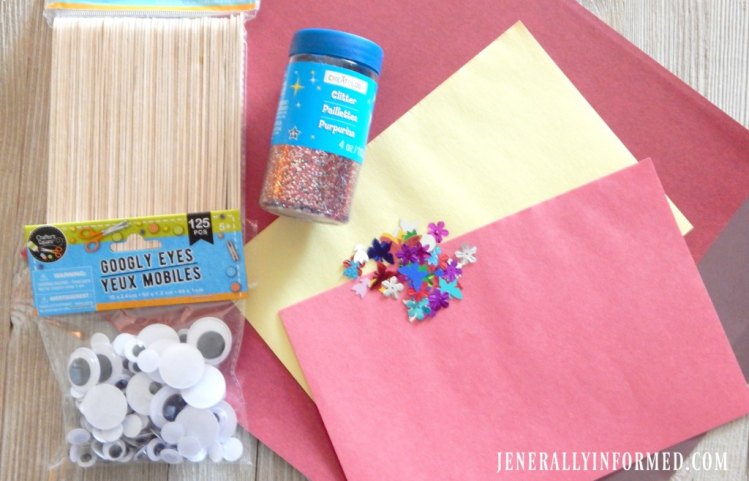 First, draw and trace your hand print. I use double sided scrap booking paper, where one side is white and the other is brown. It makes cutting a little easier for the younger crew that is just learning to cut out traced patterns, but straight brown construction paper would work too!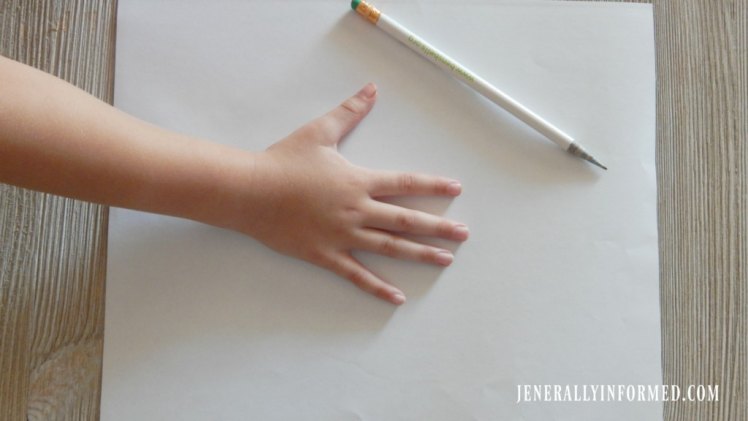 Second, cut out your hand print and apply glue to the finger part and on a little bit of the hand print.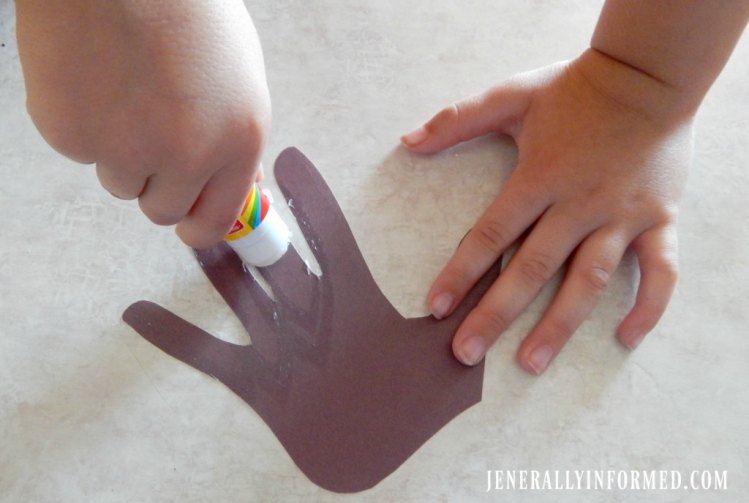 Third, get glittering!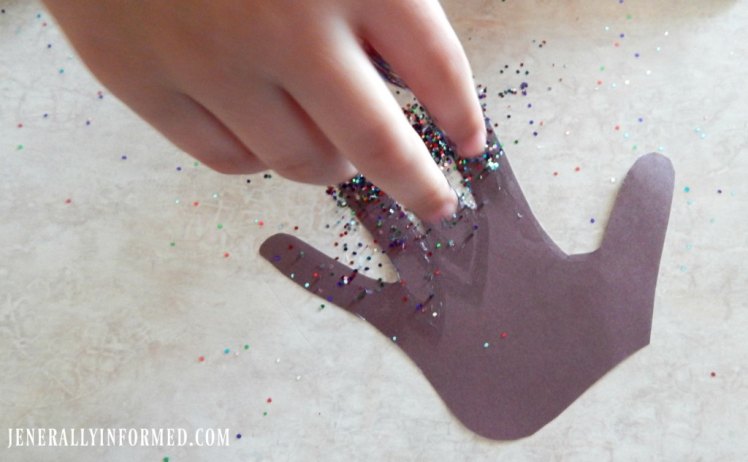 This is a messy business, but I have a little secret up my sleeve that makes messes like this easy to clean up!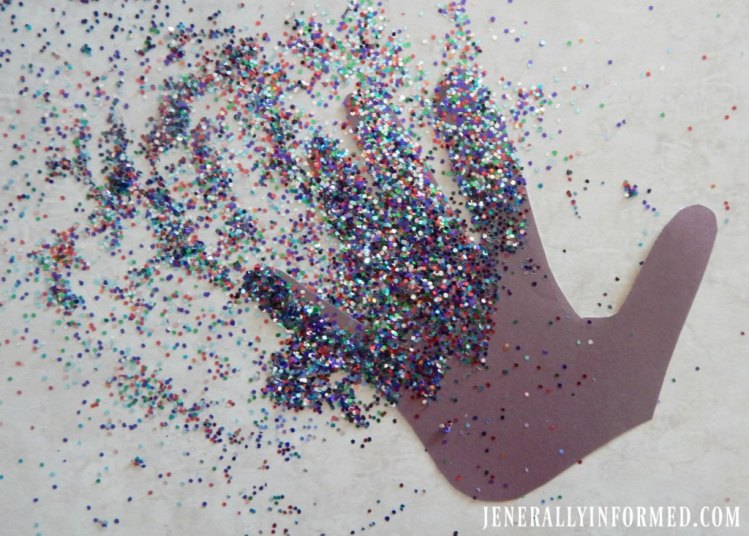 I would be lost without my Scotch-Brite® Non-Scratch Scrub Dots Sponge! It cleans up kitchen messes fast, safely cleans all non-stick cookware, counter tops and cook tops; and does it all without scratching!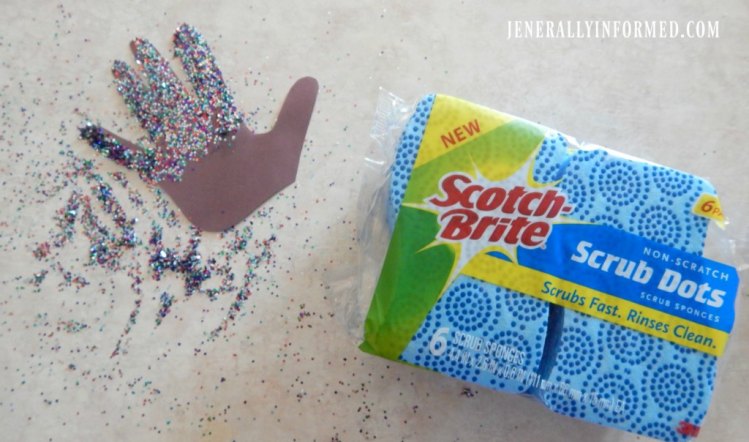 The sponge is pretty too isn't it?! Those scrubbing dots serve a purpose though; they allow the sponges to rinse clean!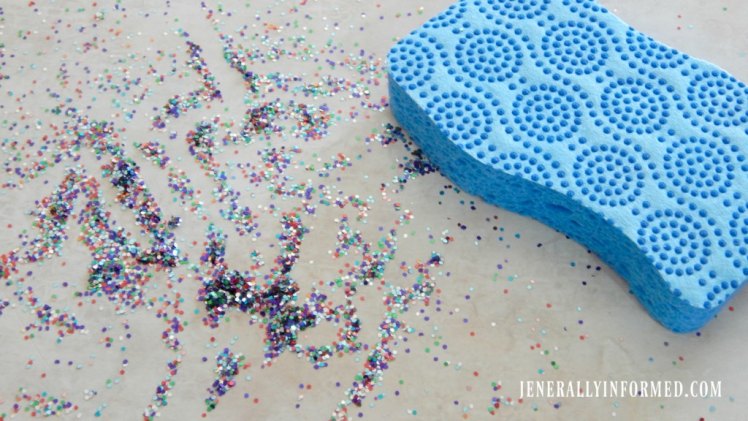 I love all of the Scotch-Brite® Scrub Dots products so much so that I keep my kitchen stocked on my visits to my local Kroger. This way I am ready for any mess from pots to pans, because Scotch-Brite® Heavy Duty Scrub Dots Sponge eliminates baked-on messes and is my go-to for heavy duty cookware clean-up!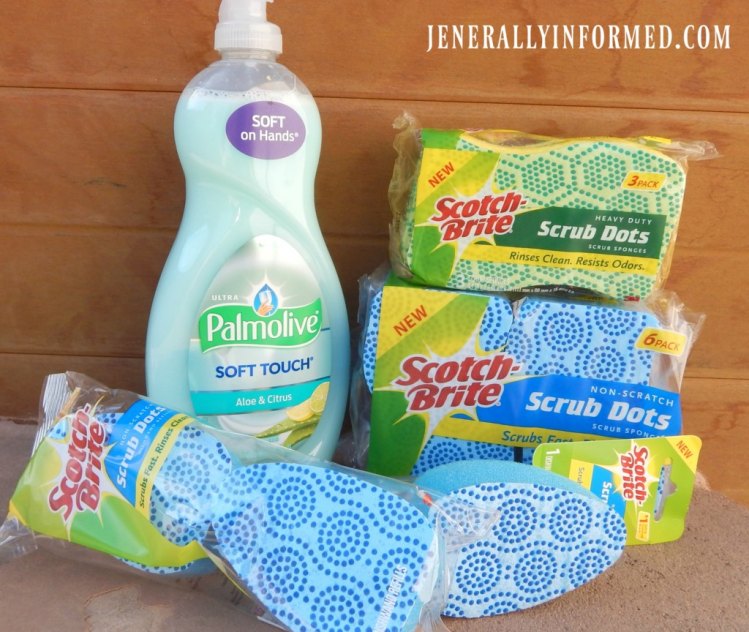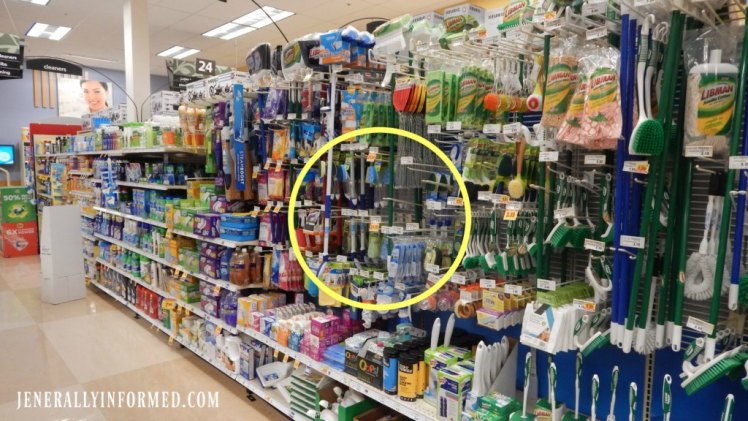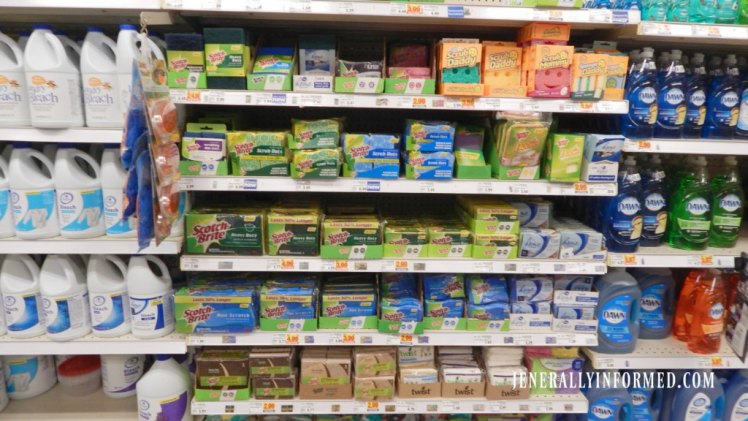 Once all the excess glitter has been shaken off of your turkey and cleaned up, it's time to move onto the legs. I had Jen's Guy free hand draw me some turkey legs, and they turned out pretty cute! Go ahead and cut those bad boys out, and glue them on!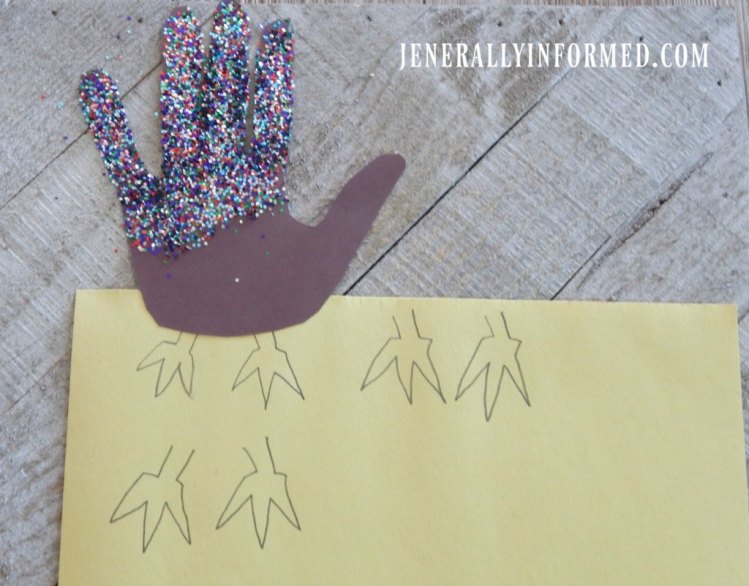 Lastly, here are the third through fifth steps; tape your crafts stick to the back of your turkey. Cut out a beak and a red gobbler. That is a word right? Next apply the gobbler, beak and googly eye. Voila all done!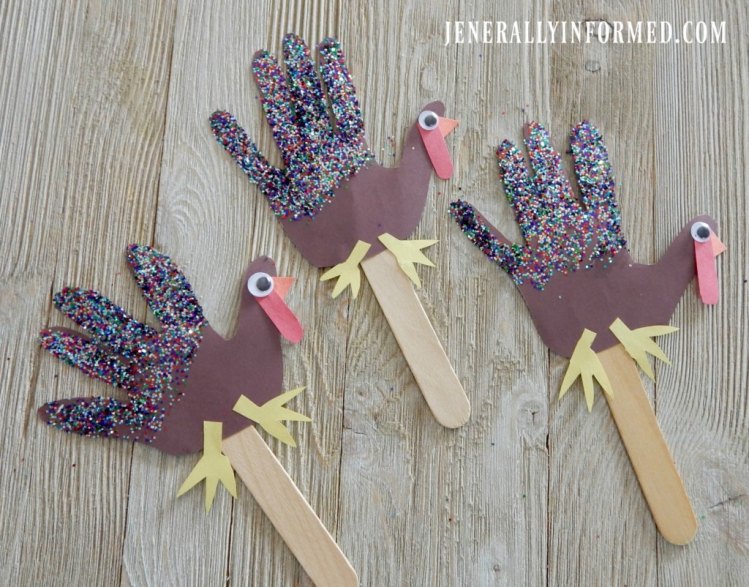 Aren't they the cutest?! I love them almost as much as my Scotch-Brite® Scrub Dots! Plus right now check out this fantastic deal, where you can get $1.00 off any two Scotch-Brite® Scrub Dots items from now until December 31st!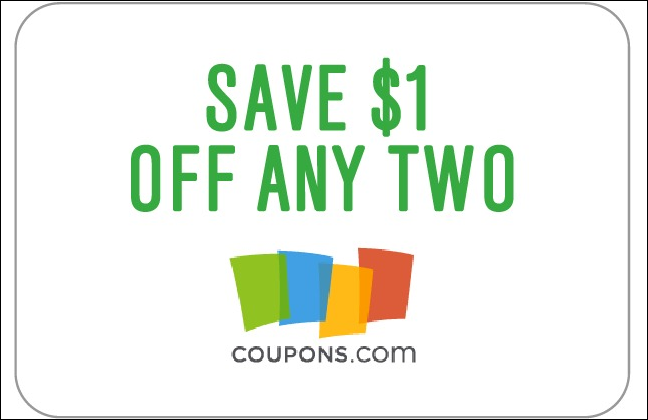 Those Thanksgiving messes coming our way don't look so bad now that we have Scotch-Brite® Scrub Dots, right? Thanks for popping in and I hope you enjoyed my glitter hand print turkey tutorial!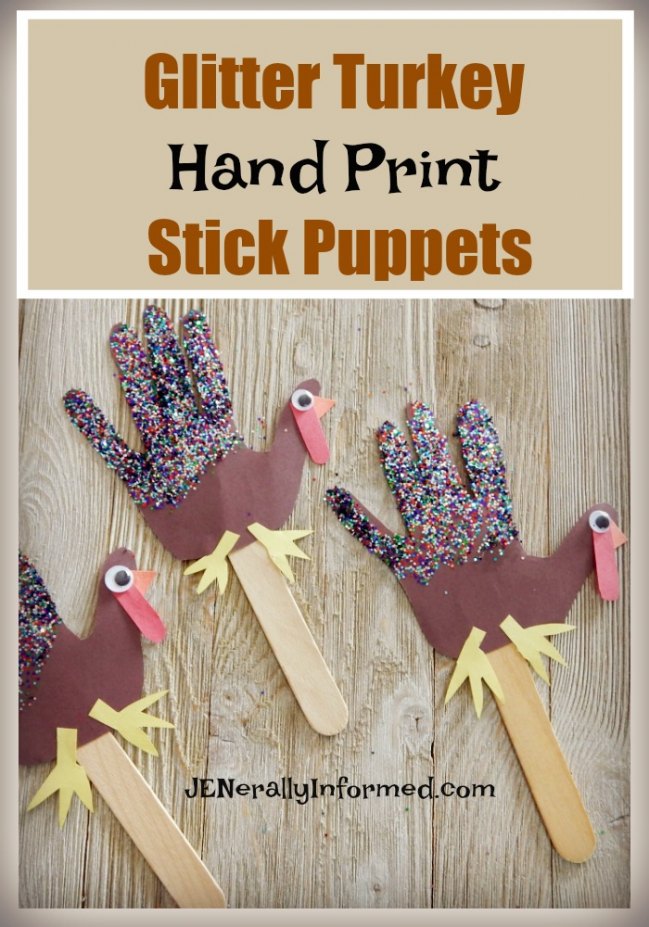 Before you go, make sure to sign up for my email list, because I have loads of fun holiday posts you aren't going to want to miss!
Love,
Jen

Go ahead and share this post, you know you want to!