This shop has been compensated by Collective Bias, Inc. and its advertiser The National Milk Life Campaign. All opinions are mine alone. #KnowYourMilk #CollectiveBias
As a little girl milk was my favorite beverage. I would choose it over everything else, and still to this day it's on the top of my list! Back then I didn't know all the "mom-stuff" I do now, but because I do, that is precisely why I choose
milk
for my family! Milk wins on all the fronts; nutrition, ingredients, no added sugar, price and taste!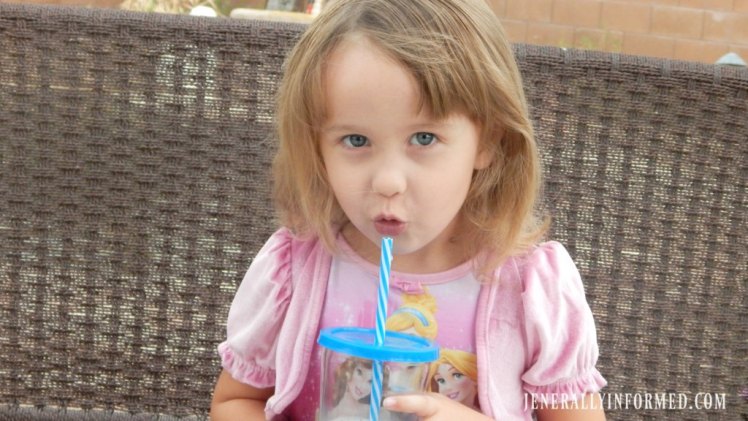 Adults and kids take in about 400 calories per day as beverages, so it's super important to remember that beverages can be a key source of nutrition in our diets, and should be carefully selected. Each 8 ounce glass of milk has nine essential nutrients including B vitamins (riboflavin, B-12 and niacin) for converting your food into energy. High-quality protein for lean muscle. Vitamin A for a healthy immune system. Potassium to help regulate the balance of fluids and bone-building nutrients like calcium, Vitamin D, and phosphorus.
Unlike many non-dairy milk alternatives, farm fresh, real dairy milk is naturally nutrient-rich.When you compare the ingredient list on milk to non-dairy milk alternatives, you may be surprised at what you find. Many non-dairy alternatives have 10 or more added ingredients including salt, sugar or thickeners like gums.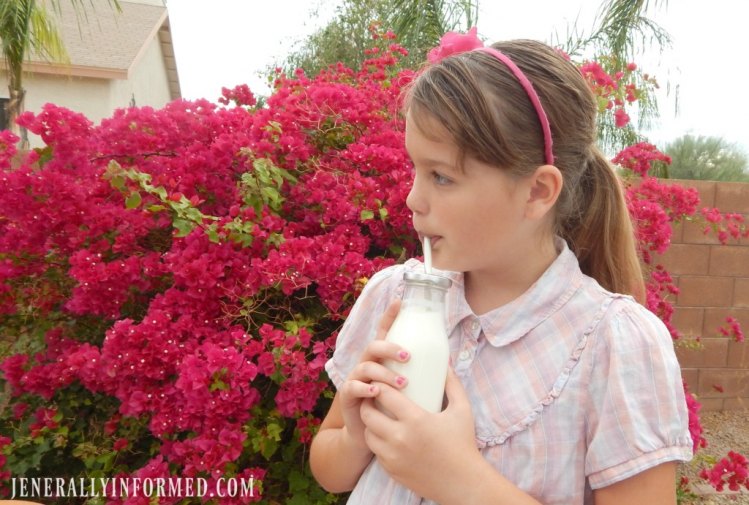 All of this and more is exactly why we drink a lot of milk around here, and it why I have two refrigerators that are constantly stocked with milk! So would you like to make sure to add more milk into your day? Here are some simple ways to do so.
Start The Day Off With Milk
Around here, milk is the makings of our morning routine. In fact, Anneliese will not even think about moving until she has had her first serving of milk! This can be easily done with delicious smoothies, shakes or even just a simple glass of ice cold milk.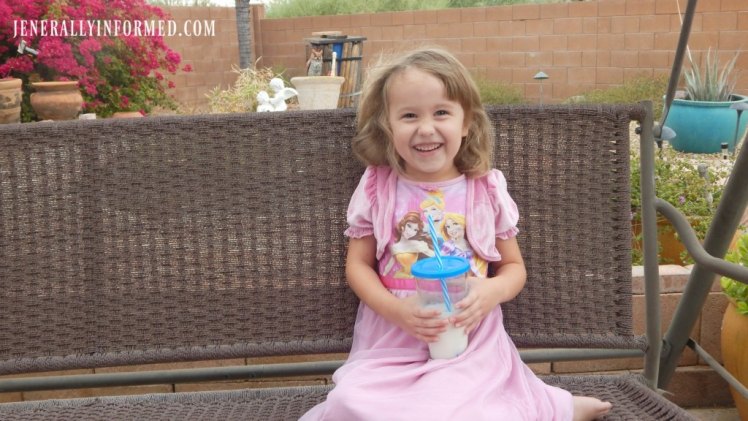 Add Milk Into Your Day All Day Long
I live for those moments of "me" time where I can sit down and peruse new books on my e-reader, so how about settling down with that new book and a glass of milk?! Or how about adding a glass of milk at lunch time, rather than that sugary beverage, because you may not know this, but when you look at the nutrition label on a gallon of milk, you will find sugar listed. But that sugar is NOT added, it's naturally-occurring lactose rather than added sugar. Because like I mentioned, many types of non-dairy milk, like almond milk, contain added sugar.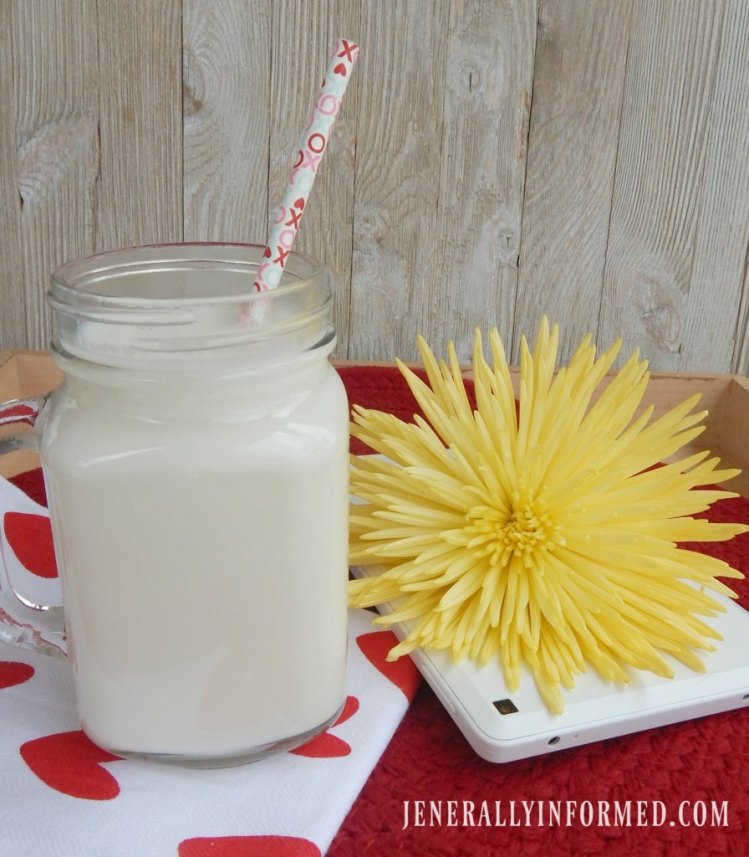 Fuel Up With Milk After And During School
I pack my kids lunches every morning, because that way they get the items they know they want to eat at school. It's a simple thing to throw in an individual 8 ounce container of milk into lunches. My kids dig it, and milk helps keep those brain cells boosted during the school day.
After school is when play and organized sports time happens. So for snack time we start off with milk, because an 8 ounce glass of milk is a natural source of high-quality protein.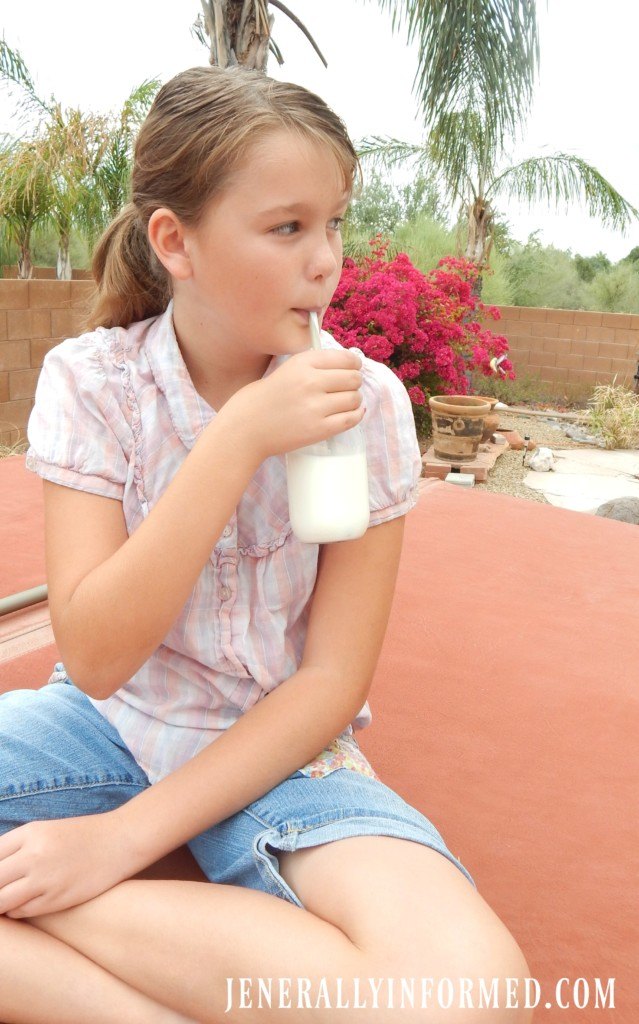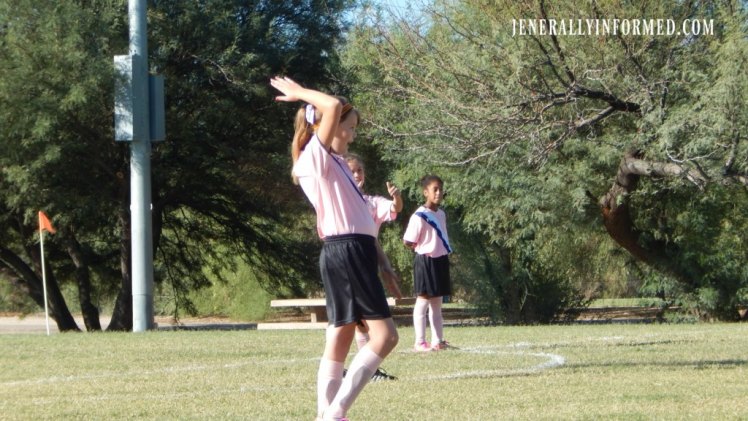 Plus at just about a quarter per serving, milk delivers more nutritional value per penny than just about any other beverage. The average American household spends about 10% of their budget on food – nearly $80 a week for grocers. One year of dairy milk will cost the average family $628 vs. $1,222 per year for vanilla almond milk. That's nearly $600 per year in savings. Awesome, right?!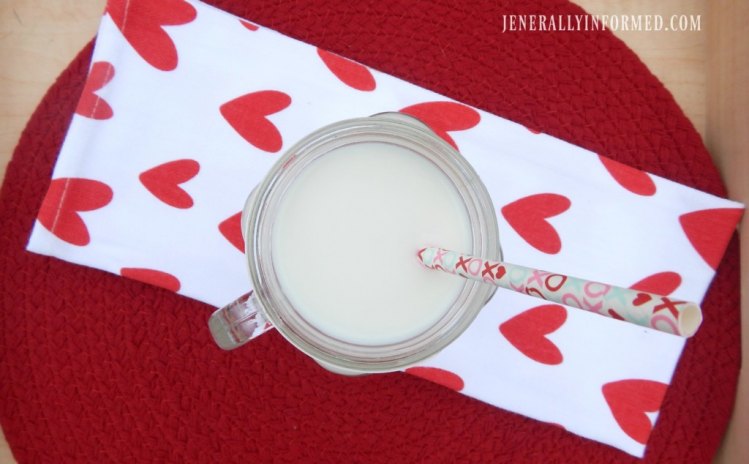 I hope this tutorial has helped you to find some more ways to add milk into your family's day. You can also visit here for more content and recipes or follow along on Twitter, Facebook, Instagram and Pinterest!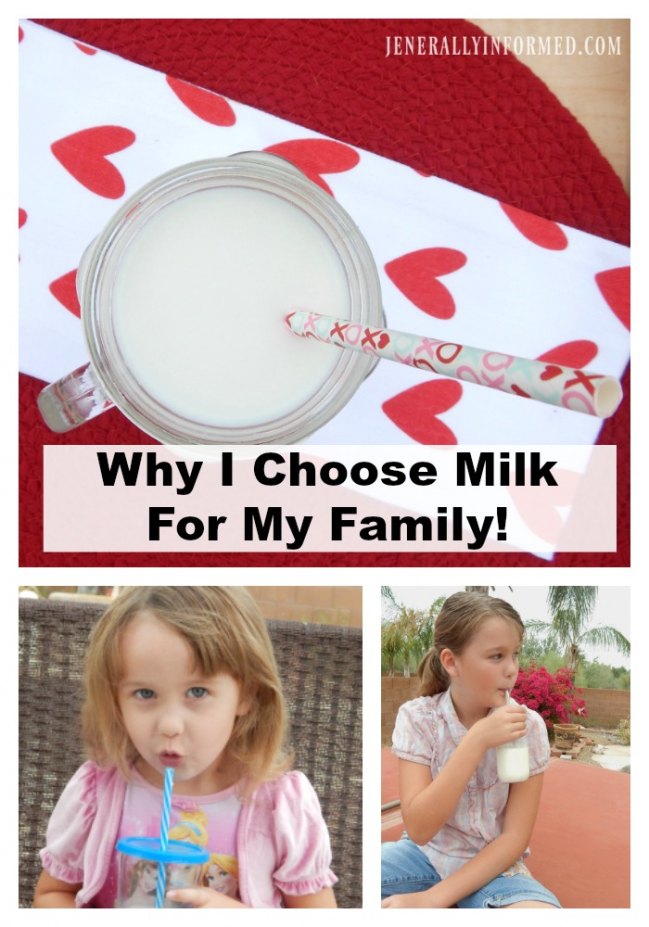 Love,
Jen

Go ahead and share this post, you know you want to!