This shop has been compensated by Collective Bias, Inc. and its advertiser. All opinions are mine alone. #CambialoConQS #CollectiveBias
This last week my daughter and her Dad popped the hood on the car they have been working on for a few months in preparation for her 16th birthday to perform an oil change. This might not be a typical Daddy-Daughter activity, but it is one of the ways we help teach self reliance to our children.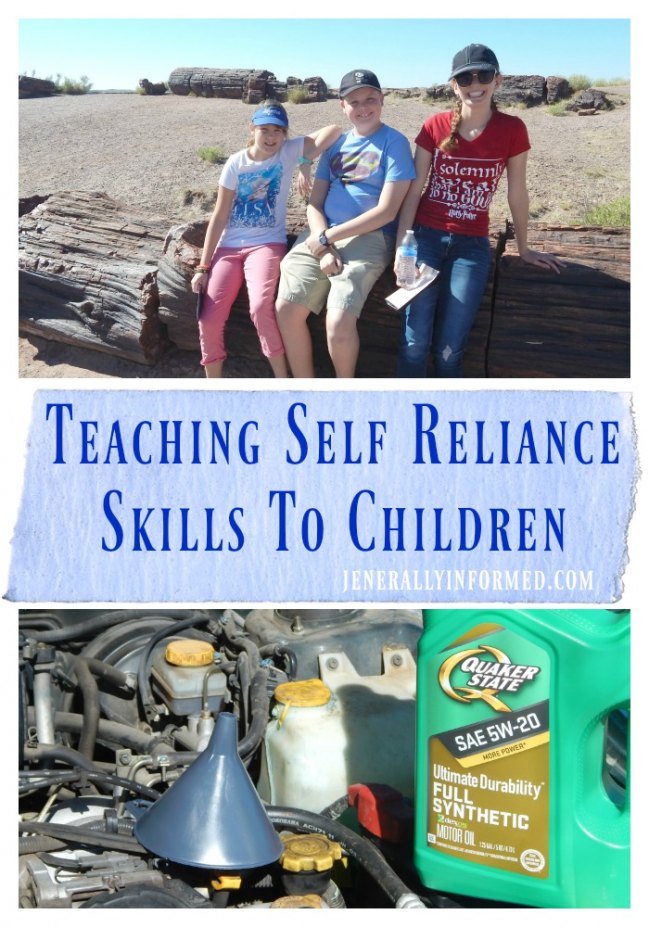 To perform our oil changes we have always chosen Quaker State® Ultimate Durability™ Full Synthetic Motor Oil as our go-to DIY oil! For me, it started with my Dad, because he trusted it and it is a product I know I can trust, plus I have the peace of mind knowing our cars are well maintained.
I purchased the Quaker State® Ultimate Durability™ Full Synthetic Motor Oil – 5 QT at Walmart on rollback for a great everyday low price of $20.24.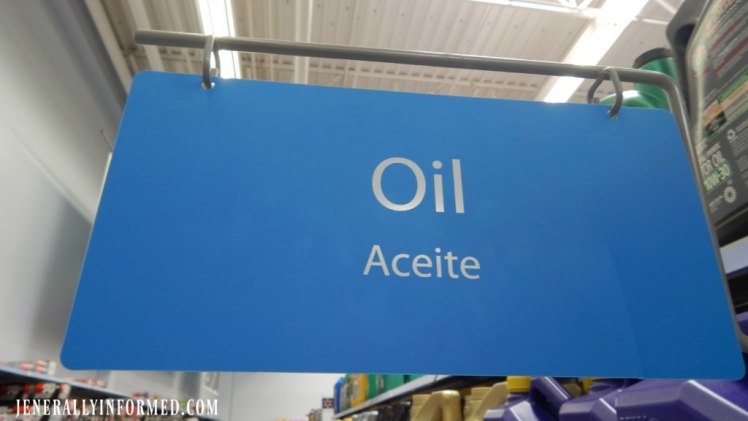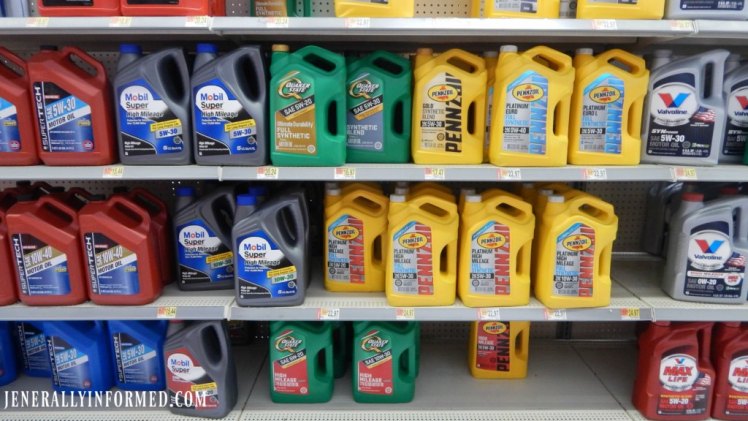 Here are a few DIY oil changing tips:
Invest in a funnel and an inexpensive, but good pan to catch the oil. Safety glasses are also a good idea.
Have paper towels on the ready for when your hands get a little oily.
Also a good set of wrenches make DIY oil changes a snap.
Most cars clearly identify the oil cap. On this car it is yellow and says oil.
Time oil changes in order to help remind yourself. For example the first day of summer, fall, etc.
While you have your hood up, check your coolant and windshield wiper levels.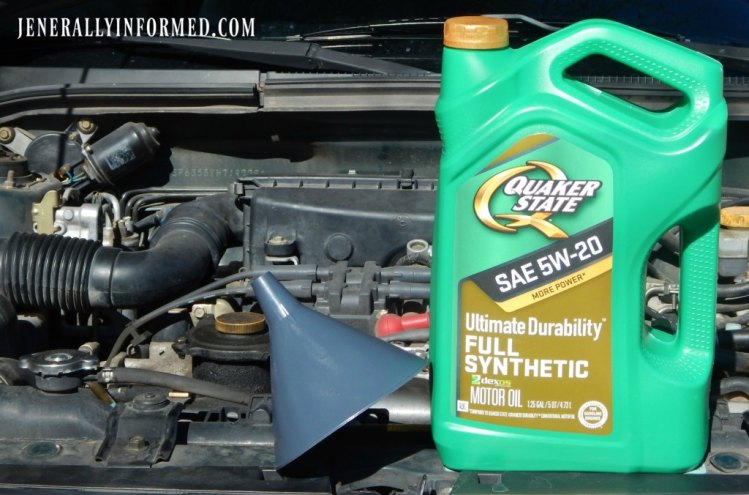 In case the idea of performing a DIY oil change seems like something you may not have the time for, consider choosing the affordability and ease of the DIFM (Do It For Me) $19.88 Pit Crew Oil change at the Walmart Auto Center. It's an easy option and you can still have the peace of mind knowing your car is being taken care of properly.
The Pit Crew Oil Change at the Walmart Auto Care Center includes up to 5 quarts of Quaker State® conventional motor oil (5W-20, 5W-30 or 10W-30), a new oil filter, chassis lubrication (where applicable), battery performance check and tire pressure adjustment as needed. This service meets industry standards. See your vehicle's owner's manual for requirements.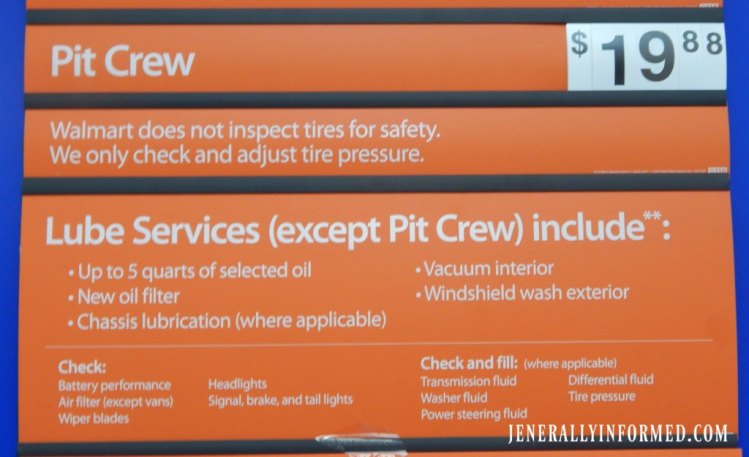 The best part is that with your savings by choosing either the DIY or DIFM option, you can use those savings to purchase other things. Like for instance, stylish accessories to wear while you drive around…..
Way before I turned 16, my parents would have me help with regular car maintenance. Not that I would crawl under the car or anything. Although doing that duty sounded fun to me, but they would have me help with oil changes, filling tires, changing lights, and doing all of those things that help to keep a car running in top condition. As Latinos, my parents wanted to make sure that I learned having a car is both a responsibility and a source of freedom as you use it to secure work, further your schooling, and learn valuable skills and knowledge.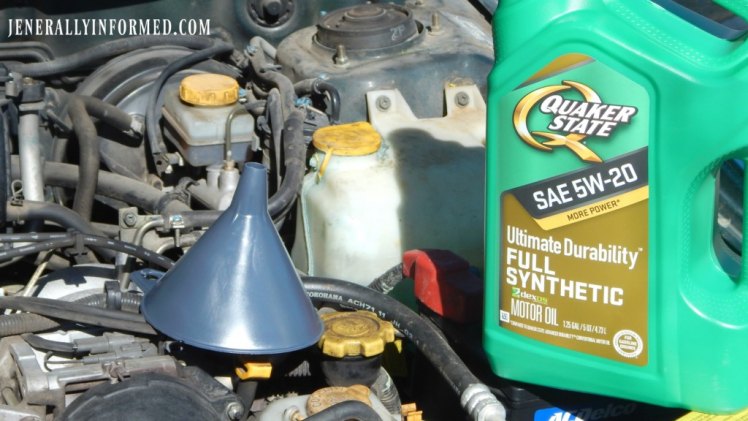 Over the years participating in car duty just came pretty naturally for me, and when I became a mother I knew I wanted to teach my children these same skills. I felt it would be especially important for my teens as they embarked on the driving years. In a few short weeks, my oldest daughter will hopefully be getting her license. As parents, my husband and I hope we have taught this same respect for a vehicle to her, and that if you care for it, the freedom of a vehicle will help you to get places which will enrich and better your life.
Alright, sixteen and driving here we come! Hopefully all of these lessons we have taught her will be remembered!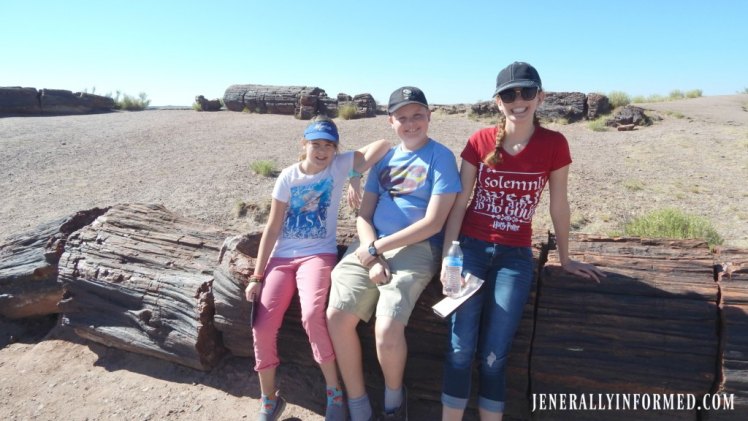 Thanks for stopping in and I hope next time you are looking for a good oil change option, you choose Quaker State® Ultimate Durability™ Full Synthetic Motor Oil and/or the Walmart Pit Crew Oil Change!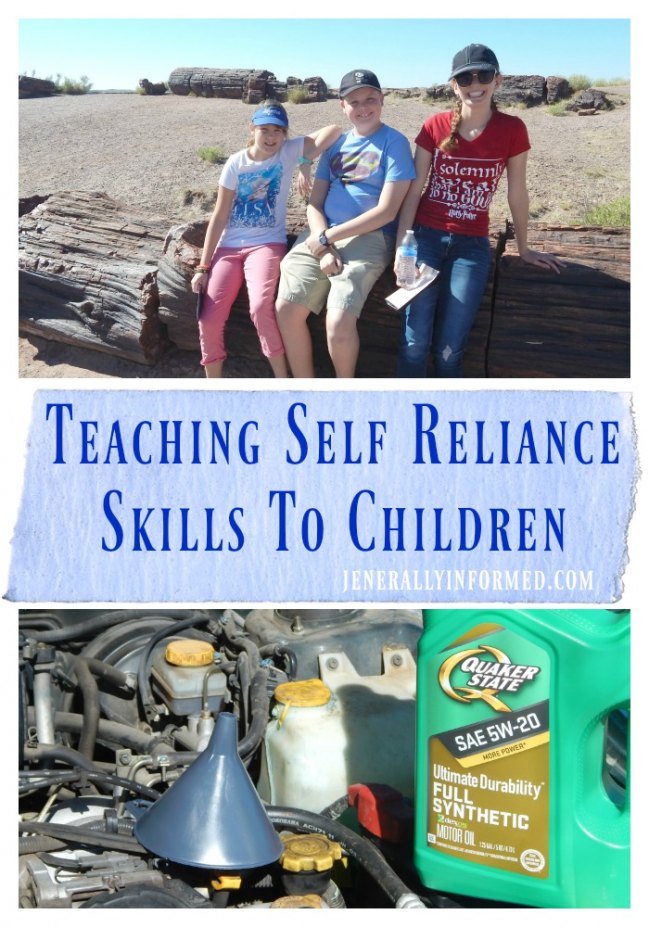 Love,
Jen

Go ahead and share this post, you know you want to!