Ugh, back to school time. It's not that I am unhappy to send my children back to school. Not at all, because by the time school rolls around it's high time for them to get off of their technological devices and get back onto a schedule! It's just that getting them ready for the beginning of a new school year is soo much work! The shopping, the hair cuts, the appointments. All of that takes up a lot of time, so how about we take a little of the work out of the whole process with a tutorial for an adorable and easy DIY washi tape chalkboard from my blogging buddy Janine?!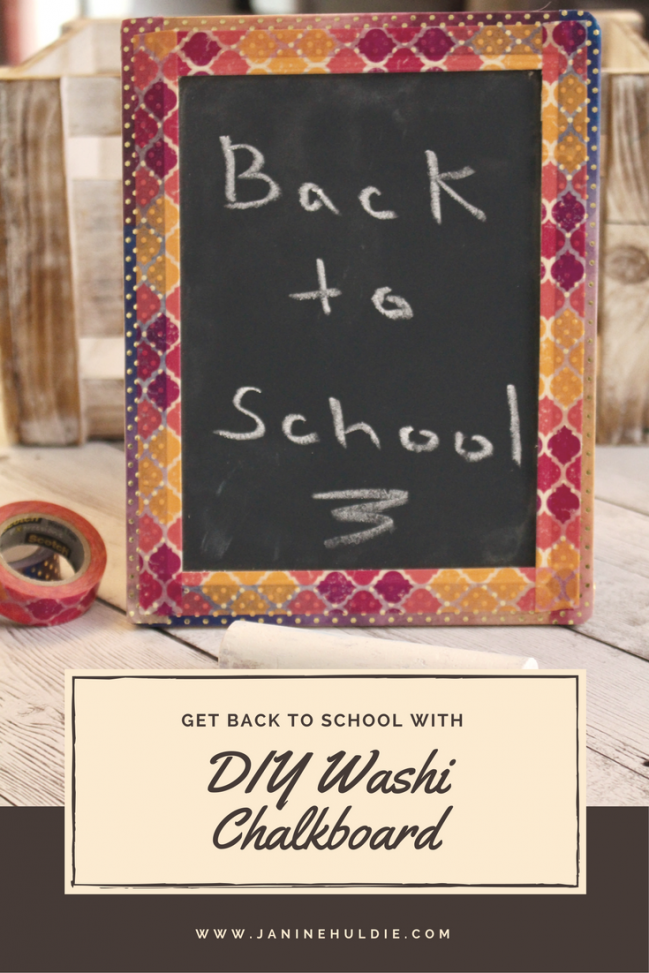 I am sharing this chalkboard as part of the Spectacular Summer Blog Hop. In case you haven't heard about the hop, this summer I am collaborating with 10 other awesome bloggers to bring you loads of summer inspiration. We're sharing DIY projects, printables, recipes, kids activities, and all-around fantastic inspiration twice a week all summer long!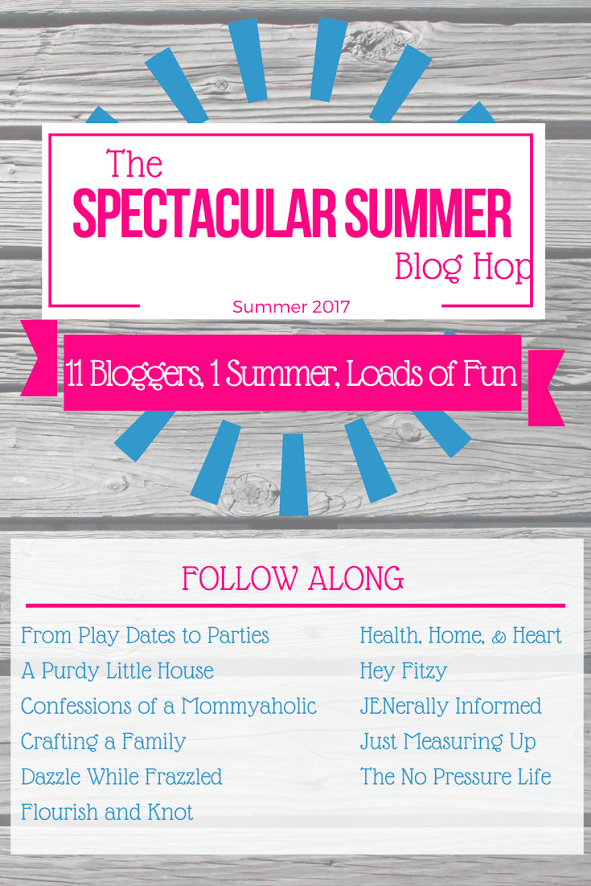 So far we've been treated to so many fun and delicious posts and I am feeling mighty inspired this summer. I hope you are too. At the beginning of this week did you catch my tutorial for making your own watermelon headband?!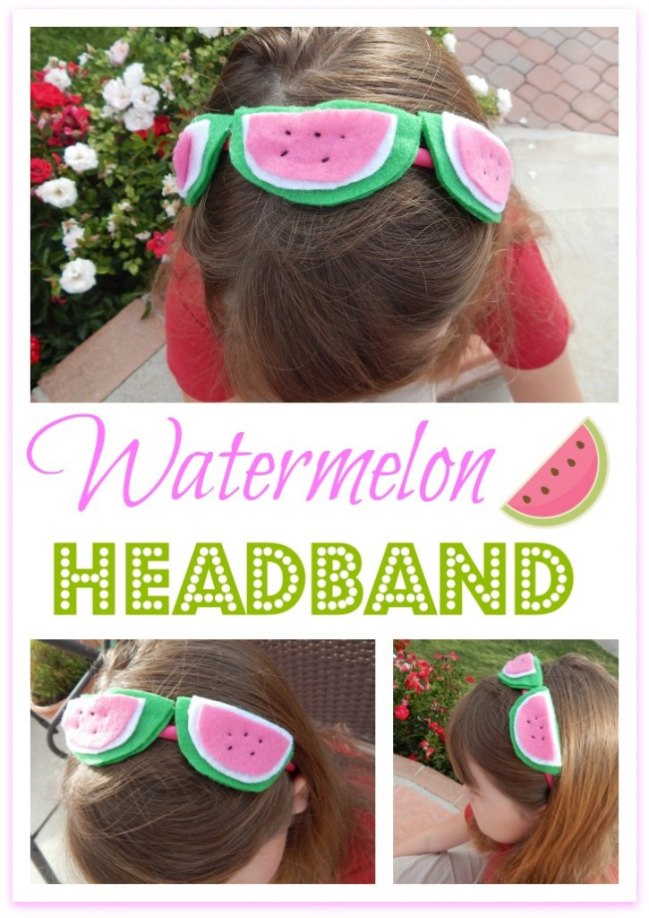 I thought you would like to learn a few fun facts about Janine: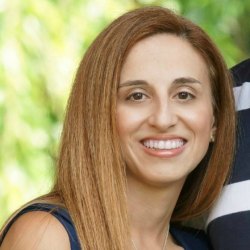 What celebrity would you like to meet at Starbucks for a cup of coffee?
If I could meet any celebrity at Starbucks, it would be JK Rowling as I just love her books and would love to pick her brain if I could.
What is the first thing you do when you wake up?
Check my iPhone (I may have issues!).
Each of my co-hosts are answering different questions about Janine, so don't forget to hop on over to the blogs listed below to learn more about this fantastic lady!
And, most importantly, head on over to Confessions of a Mommyaholic to check out her full washi tape chalkboard tutorial!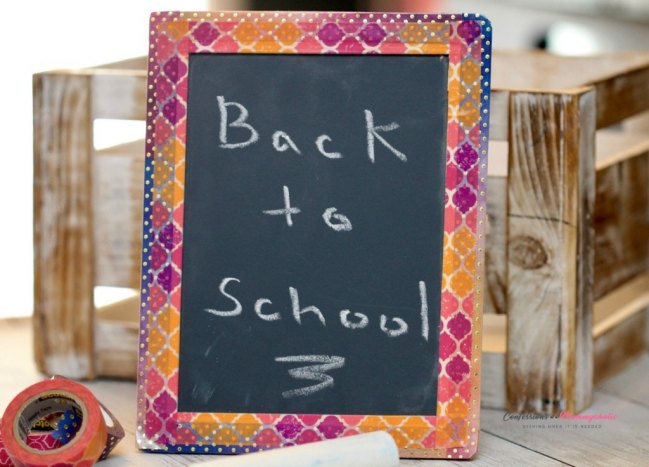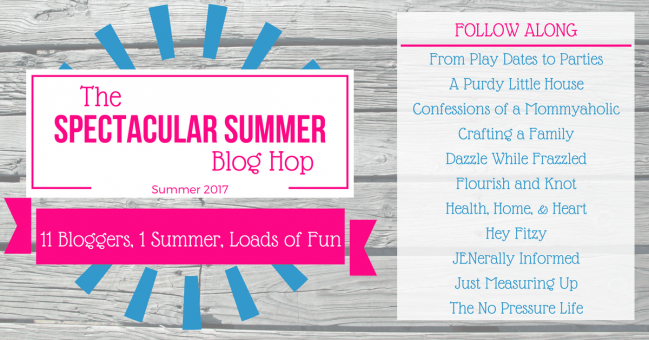 Here are all of my 2017 Spectacular Summer Blog Hop Co-Hosts. I hope you have fun visiting them all!
Lucky you! As each post goes up throughout the summer, you can find them all right here:


Comments are closed here, but make sure you go over and visit Janine!
Love,
Jen

Go ahead and share this post, you know you want to!