I love food. Not just a little bit. A lot. In fact, I usually like to plan our family trips and outings based on the food we will eat. My Pinterest boards are like a trip around the globe, because if everyone speaks in a love language, then I am pretty sure food is mine. Basically if you love me. Feed me….
Anyways, after this latest Spectacular Summer Blog Hop post from my blogging bestie Leslie of From Play Dates To Parties I am now dreaming of a trip to Bolivia. Check out this deliciousness!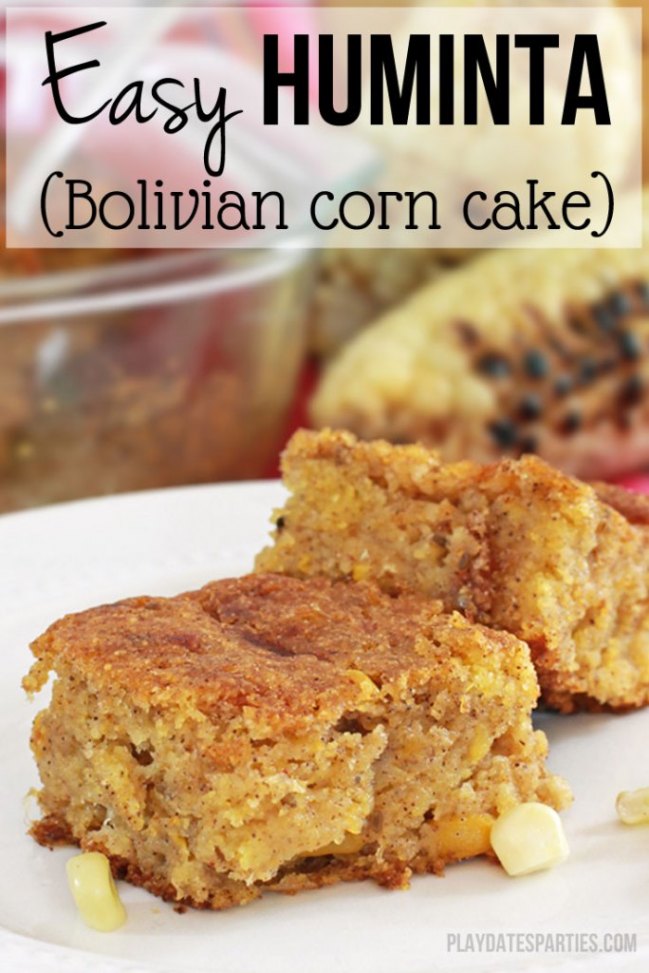 Here is what Leslie has to say about Huminta, "Huminta (pronounced oo-meen-tah) is more than just cornbread. It's somewhere between cornbread and cake with its dense, chewy texture and sweet flavor. This Bolivian corn cake has a unique and rich flavor that is similar to corn bread but is sweet enough to be a dessert."
I'm all in Leslie!
In case you haven't heard about the Spectacular Summer Blog Hop, this summer I am collaborating with 10 other awesome bloggers to bring you loads of summer inspiration. We're sharing DIY projects, printables, recipes, kids activities, and all-around fantastic inspiration twice a week all summer long!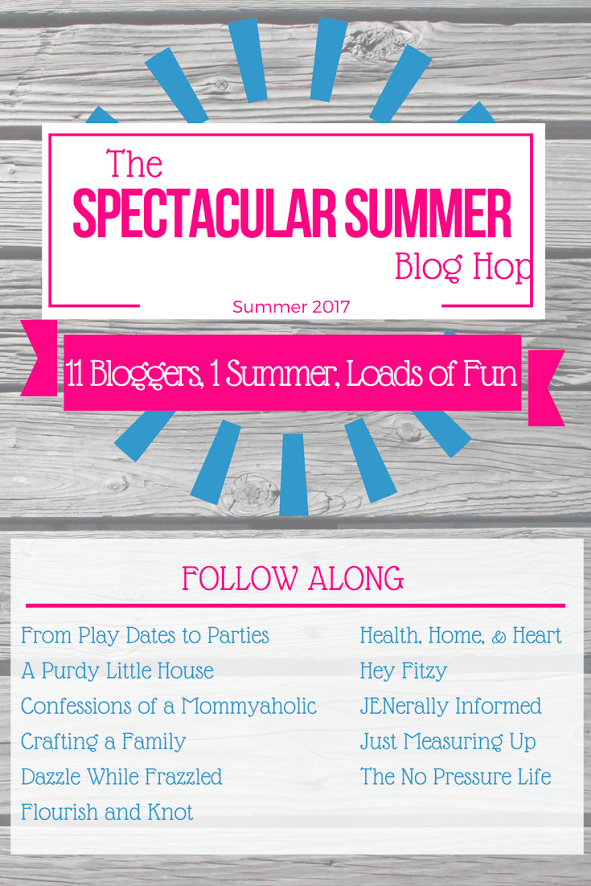 So far we've been treated to so many fun and delicious posts and I am feeling mighty inspired this summer. I hope you are too. Last week did you catch Laura's fantastic Canada Day String Art Tutorial?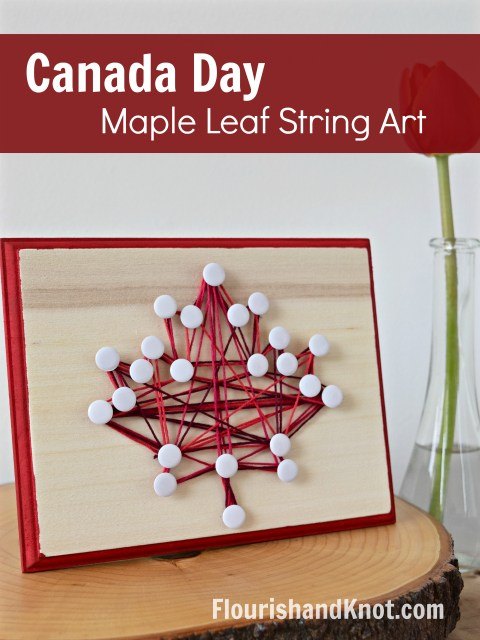 I thought you would like to learn a few fun facts about Leslie: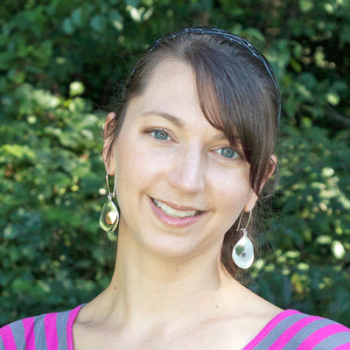 Who is the most intelligent person you know?
I've worked with some truly brilliant people. But I would say that it's a toss-up between my Husband and my Father. I'm always learning from the two of them.
If you could time travel, would you go to the past or the future?
I'd travel to the past, though I'm not sure when. Not knowing the future means that everything seems possible, and that's too exciting to ruin.
Each of my co-hosts are answering different questions about Leslie today, so don't forget to hop on over to the blogs listed below to learn more about this crafty mama!
And, most importantly, head on over to From Play Dates to Parties to check out her delicious recipe!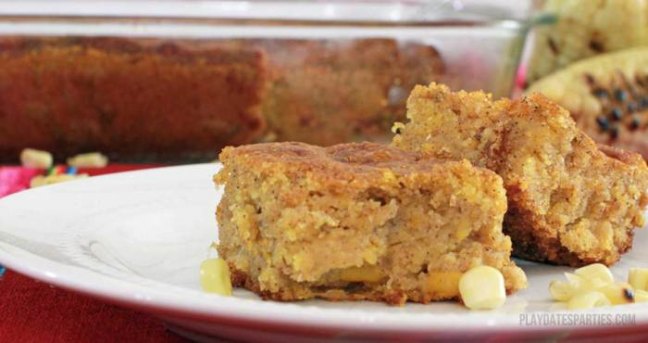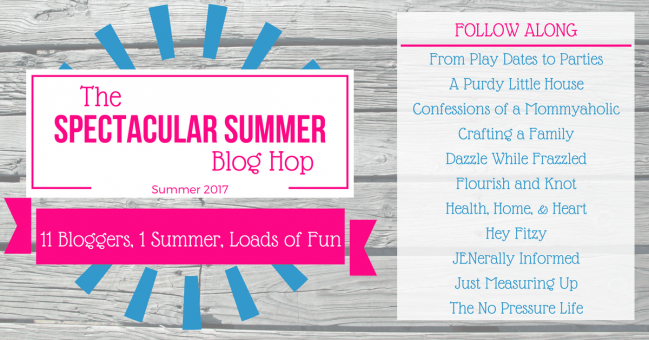 Here are all of my 2017 Spectacular Summer Blog Hop Co-Hosts. I hope you have fun visiting them all!
Lucky you! As each post goes up throughout the summer, you can find them all right here:


Comments are closed here, but make sure you go over and visit Leslie!
Love,
Jen

Go ahead and share this post, you know you want to!