Hi everybody! When my husband and I got married besides getting an awesome guy, I inherited his family's list of prize-winning dutch oven recipes. They are big-time campers, I am really not. He always jokes that I camp at the nearest resort. True, but hey I am a lot of fun and a really good cook! So I think it all worked out. Anyways, today I am excited to share with you a fun summer recipe that is both easy and delicious. Check it out, Camp Peach Cobbler Without Camping!
You are totally drooling, right?
The recipe I am going to share with you can be cooked both in a dutch oven or in your oven in an oven-safe pot with a lid. So choose your favorite option! It will taste delicious either way.

Here's how to make it!
First, you need to gather your ingredients. That would be one yellow cake mix, one large can of sliced peaches and sixteen ounces of your favorite lemon-lime soda! Easey peasesy!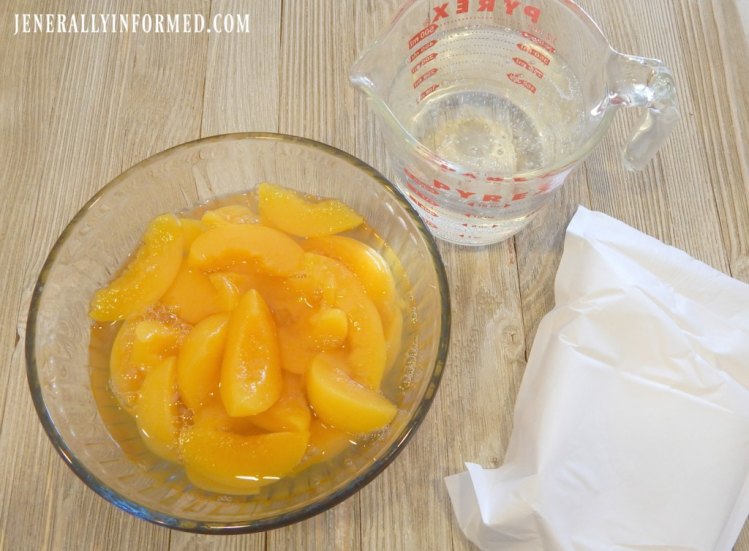 Next, grab your oven-safe pot with a lid or your dutch oven and pour the peaches in first, then pour the cake mix on top. Lastly, pour the lemon lime soda over the cake mix and the peaches. You don't need to mix. It should look like this.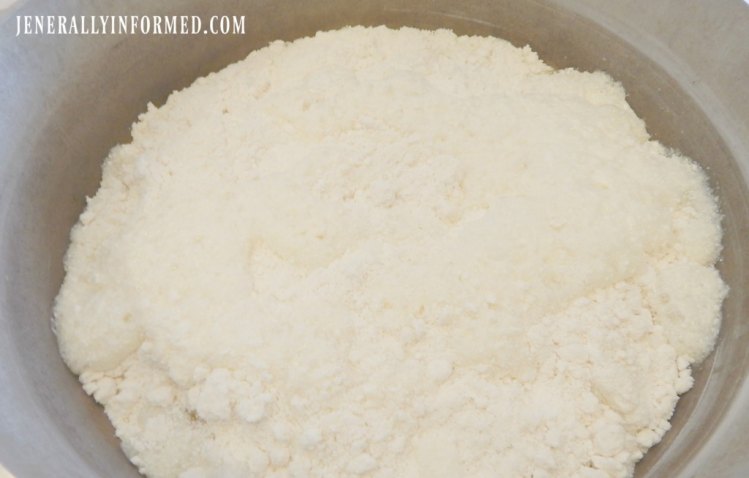 Then put the lid on and place the pot in a 350-degree pre-heated oven or your dutch oven in your fire if you are camping. Do not open the lid while it cooks. It should take about 30 minutes until it looks like this.
I of course like to have mine served up with either a delicious dollop of cool whip or ice cream!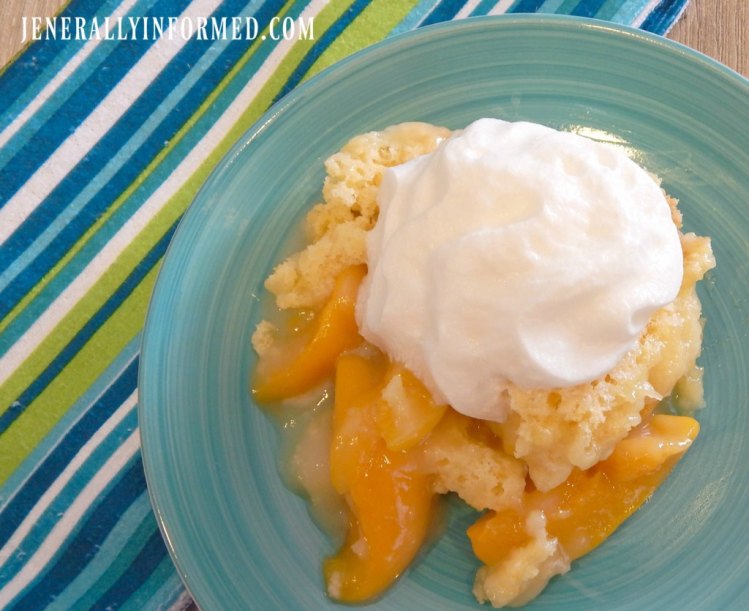 Here's a printable recipe card for this cobbler as well!
Camp Peach Cobbler Without Camping
Ingredients
1 can of sliced peaches.
1 yellow cake mix.
16 OZ. Lemon Lime Soda.
Instructions
Using a dutch oven or other oven safe pot with a lid, pour one can of peaches into the bottom of the pot. Top with yellow cake mix and pour the soda over the top. Do not mix. Cook for 30 minutes in a 350 degree pre-heated oven or directly in a camp fire.
https://jenerallyinformed.com/2017/06/camp-peach-cobbler-without-camping/
I hope you enjoyed this recipe!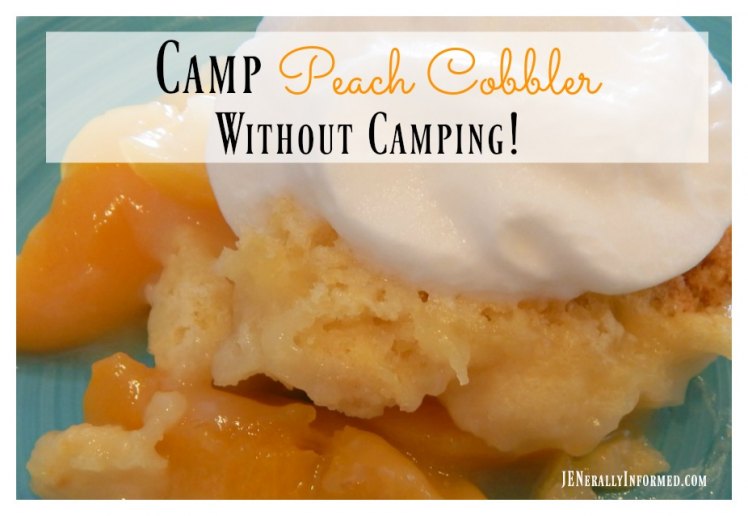 If you would like some more delicious peach-inspired recipes, then check this post out!
Jen

Go ahead and share this post, you know you want to!