Hi everybody! Welcome to another day of the Spectacular Summer Blog Hop! If this is your first time hearing about the Hop, I am collaborating with 11 other awesome bloggers to bring you loads of summer inspiration. We're sharing DIY projects, printables, recipes, kids activities, and all-around fantastic inspiration twice a week all summer long!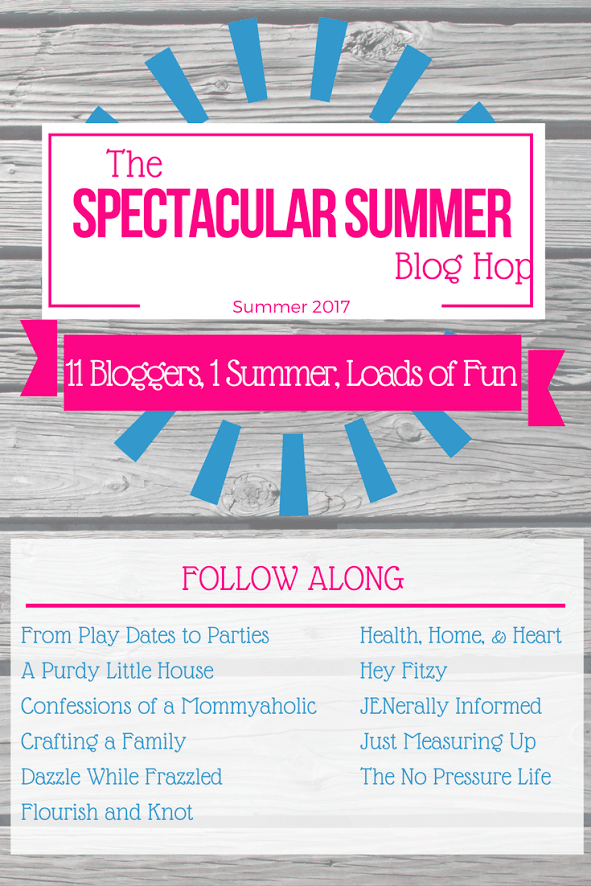 Today it's my turn to add something fun into the mix and I think I have something super easy and delicious that perfectly sums up what a summer sweet treat can be!
You are totally drooling, right? Plus, this is pretty much the easiest thing ever to make. My husband Jen's Guy as he is known around here, is an A+ camper. Then he married me.
I am not a camper.
I am however a GREAT cook! So over the years, we have both had to compromise a bit. I have gone camping and he has introduced me to some of his delicious dutch oven recipes, which have been cooked both on a real campfire or at home in the oven for times when I just wasn't going to hit the campsite.
The recipe I am going to share with you can be cooked both in a dutch oven or in your oven in an oven-safe pot with a lid. So choose your favorite option! It will taste delicious either way.

Here's how to make it!
First, you need to gather your ingredients. That would be one yellow cake mix, one large can of sliced peaches and sixteen ounces of your favorite lemon-lime soda! Easey peasesy!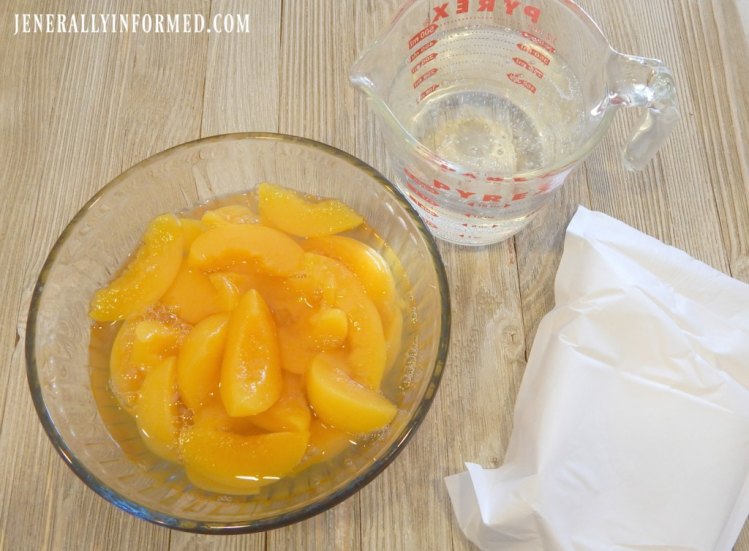 Next, grab your oven-safe pot with a lid or your dutch oven and pour the peaches in first, then pour the cake mix on top. Lastly, pour the lemon lime soda over the cake mix and the peaches. You don't need to mix. It should look like this.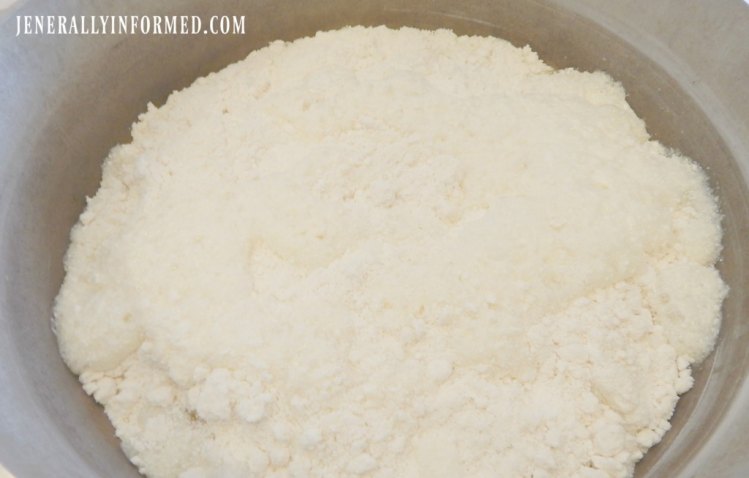 Then put the lid on and place the pot in a 350 degree pre-heated oven or your dutch oven in your fire if you are camping. Do not open the lid while it cooks. It should take about 30 minutes until it looks like this.
I of course like to have mine served up with either a delicious dollop of cool whip or ice cream!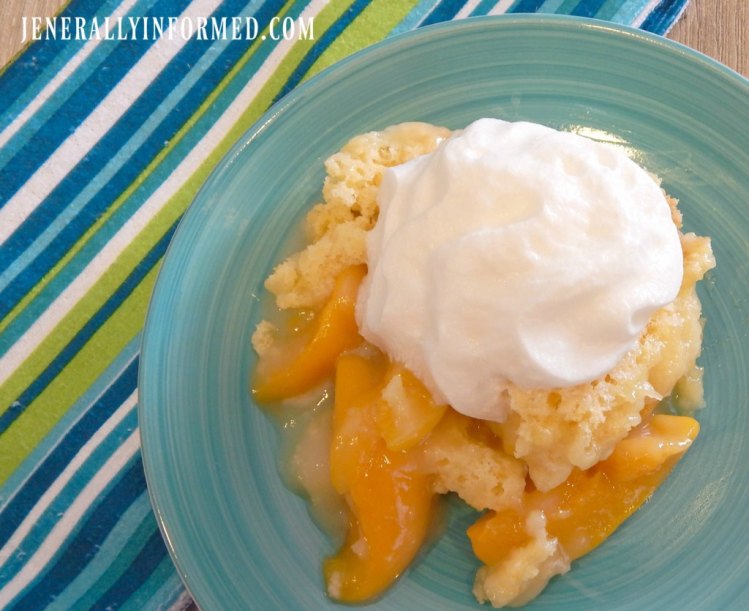 Here's a printable recipe card for this cobbler as well!
Camp Peach Cobbler Without Camping
Ingredients
1 can of sliced peaches.
1 yellow cake mix.
16 OZ. Lemon Lime Soda.
Instructions
Using a dutch oven or other oven safe pot with a lid, pour one can of peaches into the bottom of the pot. Top with yellow cake mix and pour the soda over the top. Do not mix. Cook for 30 minutes in a 350 degree pre-heated oven or directly in a camp fire.
https://jenerallyinformed.com/2017/06/camp-peach-cobbler-without-camping/
I hope you enjoyed this recipe and I hope you follow along on all of the other spectacular summer fun we have in store for you!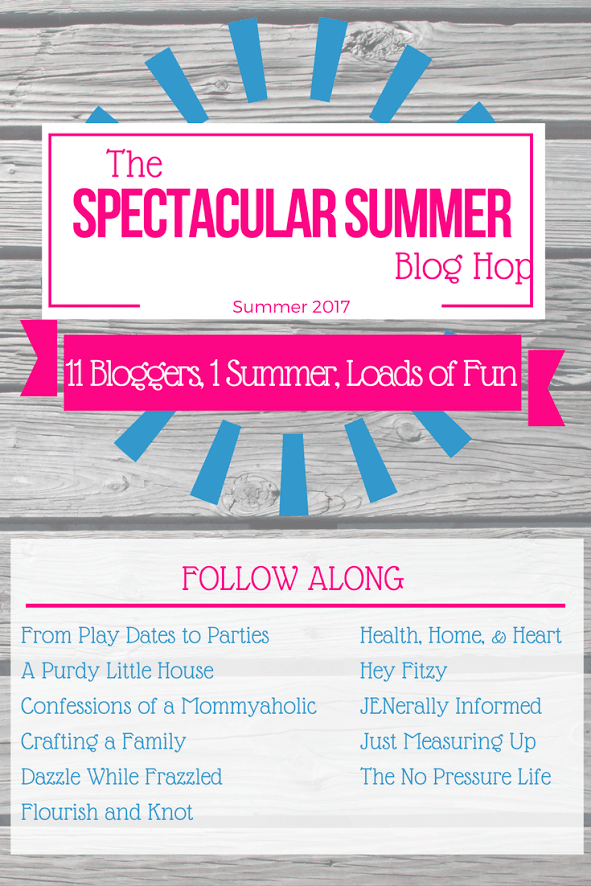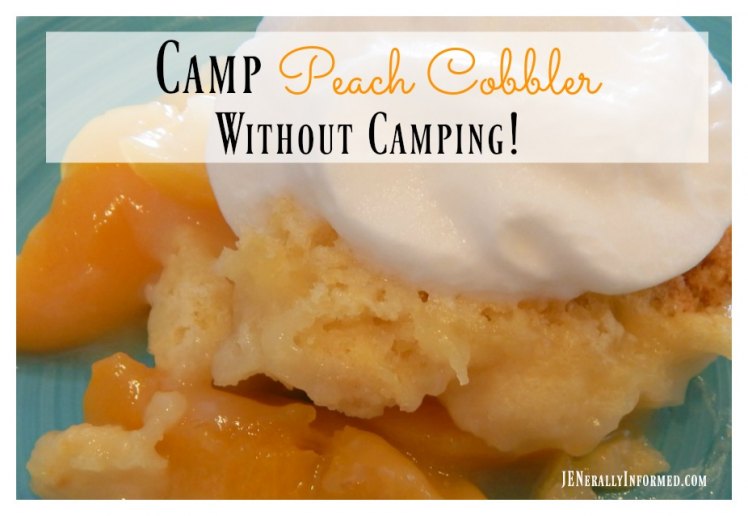 If you would like some more delicious peach inspired recipes, then check this post out!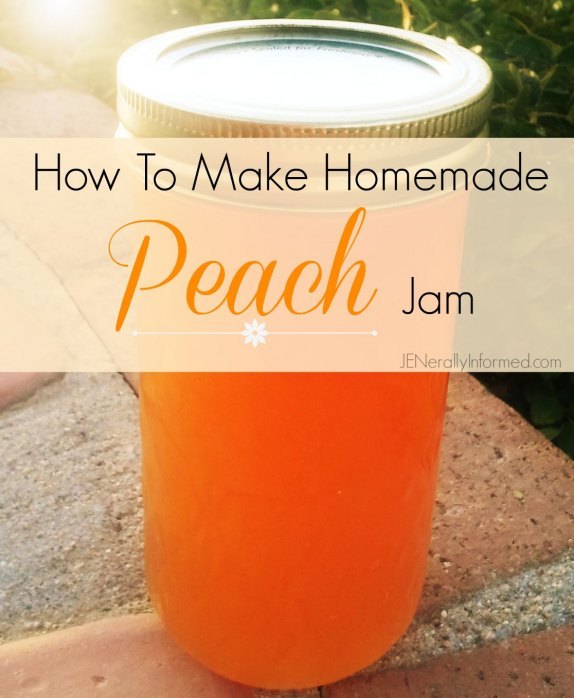 As a reminder, here are all of my 2017 Spectacular Summer Blog Hop Co-Hosts. I hope you have fun visiting them all!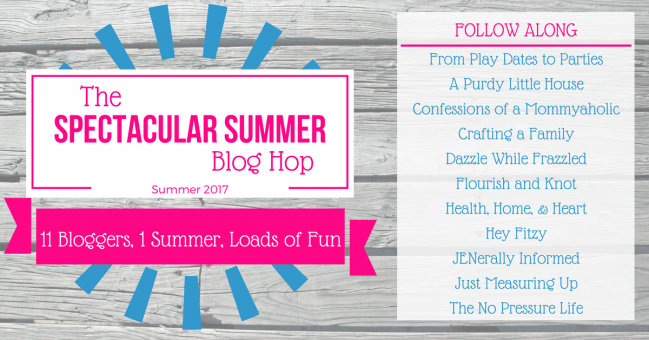 Lucky you! As each post goes up throughout the summer, you can find them all right here:


Love,
Jen

Go ahead and share this post, you know you want to!