Have you guys heard about the Vampirina Ballerina series? We are a Princess loving, tutu wearing kind of family and so this book series, soon to be a show on Disney Junior, is right down our alley!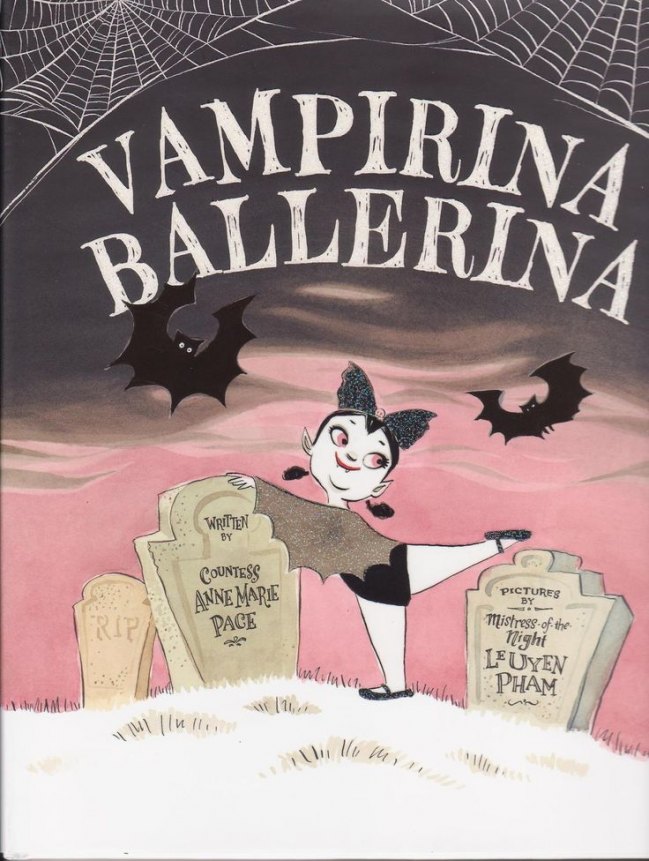 Vampirina is seriously the cutest, and being a ballerina is a challenge for any little girl, but even more so if you happen to be a vampire like Vampirina. First of all, you have to find a class that meets at night. Then you have to figure out how to perfect your form when you can't see yourself in the mirror? And then there's wearing pink (not the most flattering of colors if you happen to be undead) and that nagging urge to take a little nip out of the other dancers. And worse of all… STAGE FRIGHT!!!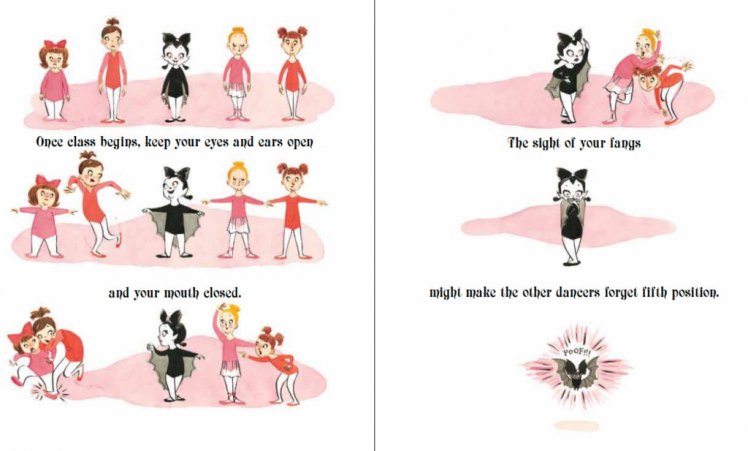 There are three books so far in the series, and believe me we have read them all, many times now. Vampirina Ballerina Hosts a Sleepover and the the newest release Vampirina At The Beach!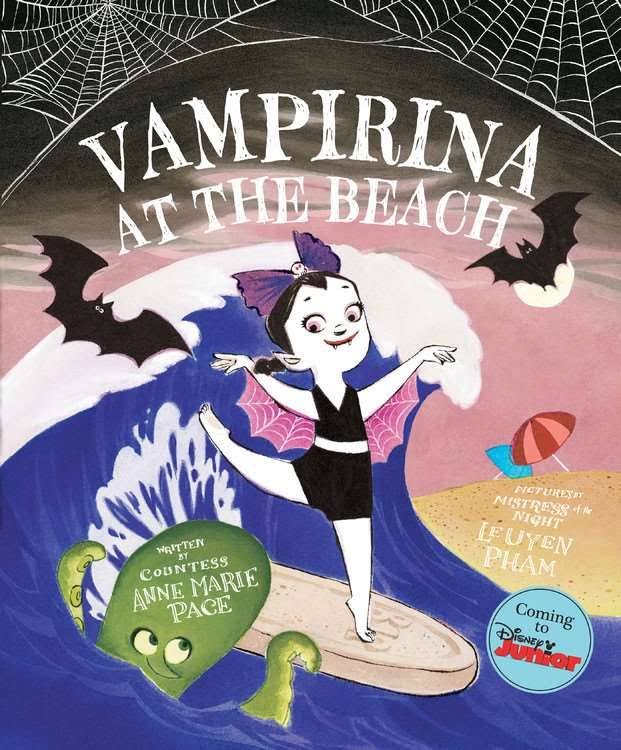 When the summer moon is full, a beach trip is an epic way to spend the night. With her signature poise, Vampirina and her clan gear up for a festive time at the beach.
Keeping her ballet lessons in mind, Vampirina demi-pliés on a surfboard, leaps for a volleyball, and finishes each competition with style, even if she doesn't always come out on top.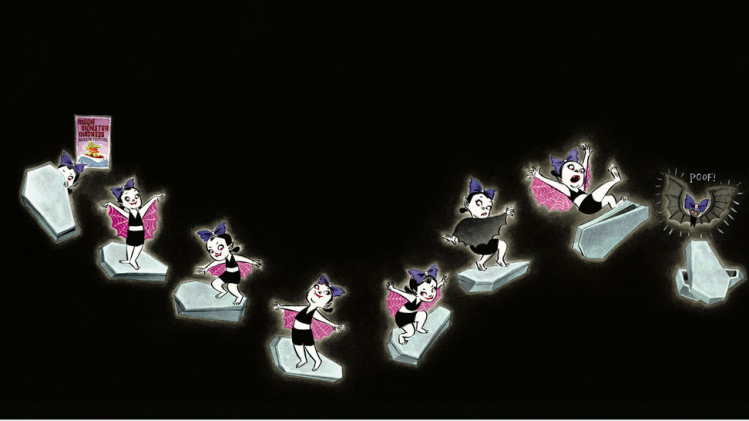 If you have tutu loving ballerinas, I think you are really going to want to add this book series to your home library! And guess what? Today I am excited to announce that one lucky JENerally Informed reader will have the opportunity to win a copy of one of the Vampirina Ballerina books! All you have to do is enter the simple entry form below. Good luck!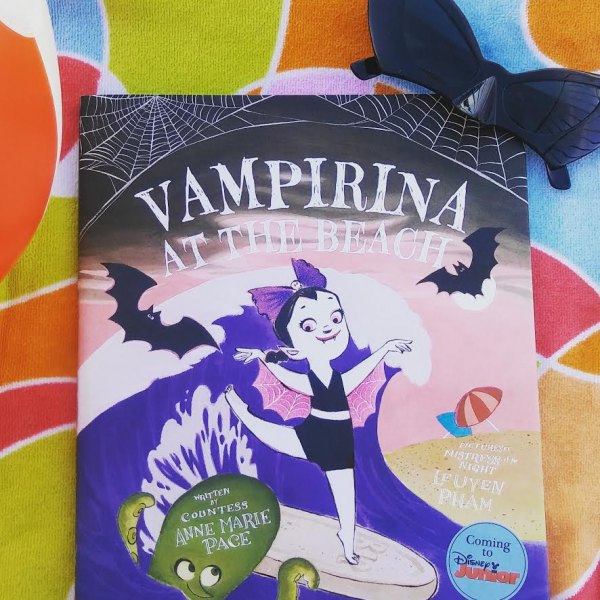 If the Vampirina book is right down your alley, you might want to check out my book the Practically Perfect Princess!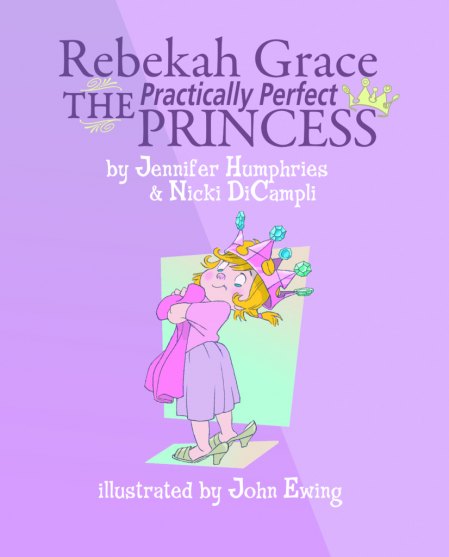 Love,
Jen
*I received a copy of Vampirina Ballerina for review purposes. All opinions are my own, because that is how we do things around here.

Go ahead and share this post, you know you want to!