This last week there was a lot of chatter about a certain unicorn drink that hit the public in a BIG way. It was pretty freaking brilliant marketing, so kudos to Starbucks and all, but as far as taste goes, it was "drink your own bathwater" bad. Sorry guys, if you liked it your tastebuds may need remedial training, that, or you are a 5 year old….
I generally enjoy a good unicorn anything, except maybe Voldemort sucking the blood from Unicorns (late spoiler alert,) Ewww! Come to think of it maybe that is where Starbucks' inspiration for that horrid drink came from. Double Ewww!
Anyway, today's post is inspired by unicorns, rainbows and beans. Beans? No I have not lost my mind. Just hang tight. You are going to love it!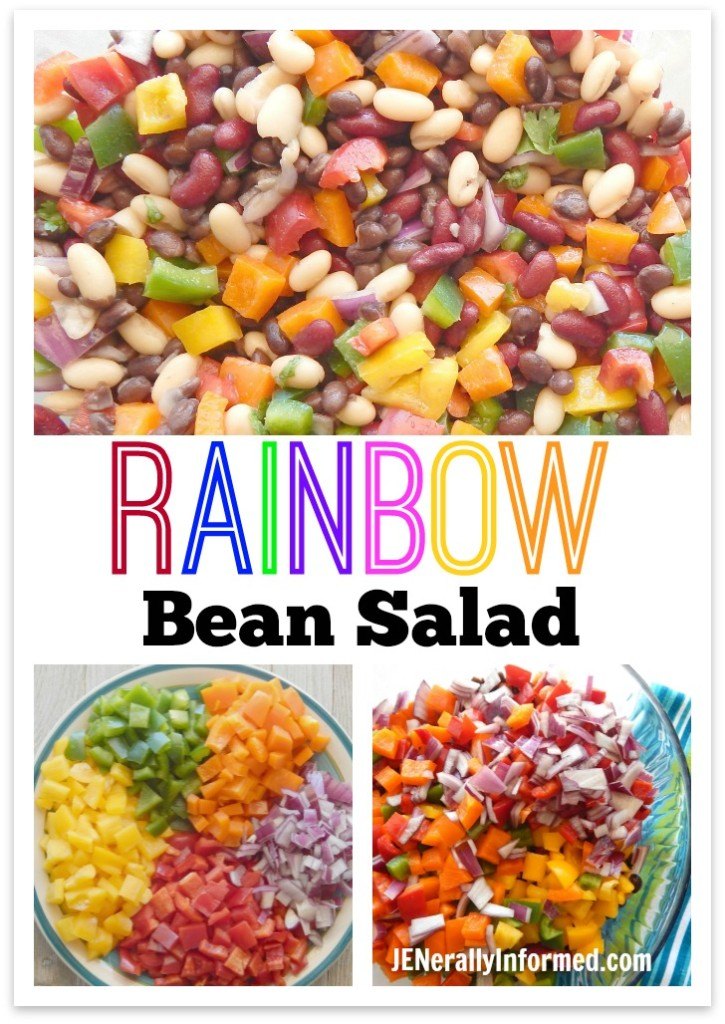 Doesn't this look yummy?! This is one you can Pin RIGHT now, because it will totally turn out exactly like promised! And the best part is that it's super easy to make. We are almost at the end of the school year and this weekend we had softball and 4 showings of the Lion King. My son was Pummba in the play and the kid totally NAILED IT! Plus, my husband and I are still fist bumping one another for the makeover we did in one day on the sloth costume our son was supposed to wear. Anyways, since we were busy I needed something easy and fast to feed my hordes as we came and went during the weekend. This salad fit that bill very nicely. Even the 4 year old liked it!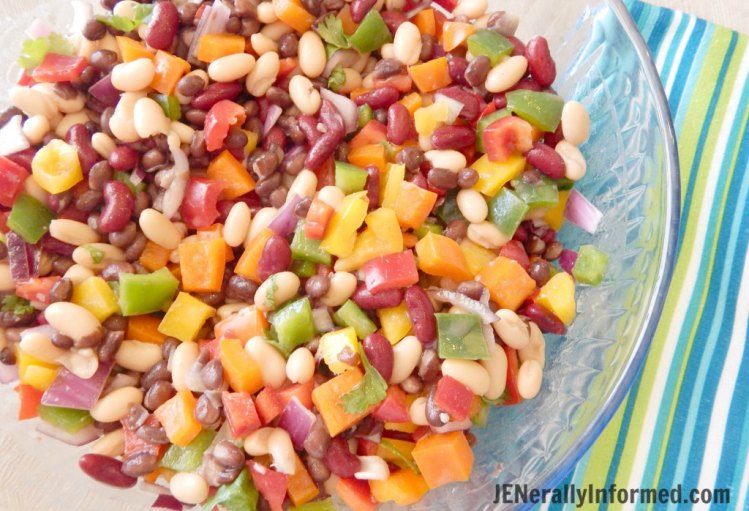 Here's how to make it!
First chop up a red, green, orange and yellow medium sized bell pepper. Then chop up a red onion.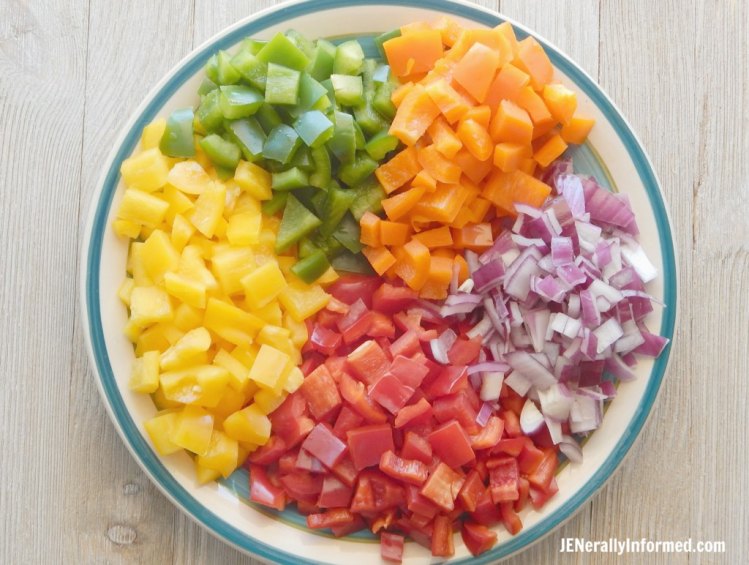 Make sure to get out a large mixing bowl, because this is going to make a big old batch for your next fiesta or BBQ. Trust me your guests are going to love it. Or feel free to just sit down with a spoon and your latest Netflix binge-fest. This salad is that good!
Now let's add some more of the rainbow to your bowl and this bean salad, by pouring in 2 drained cans of black beans, kidney beans and cannelloni beans.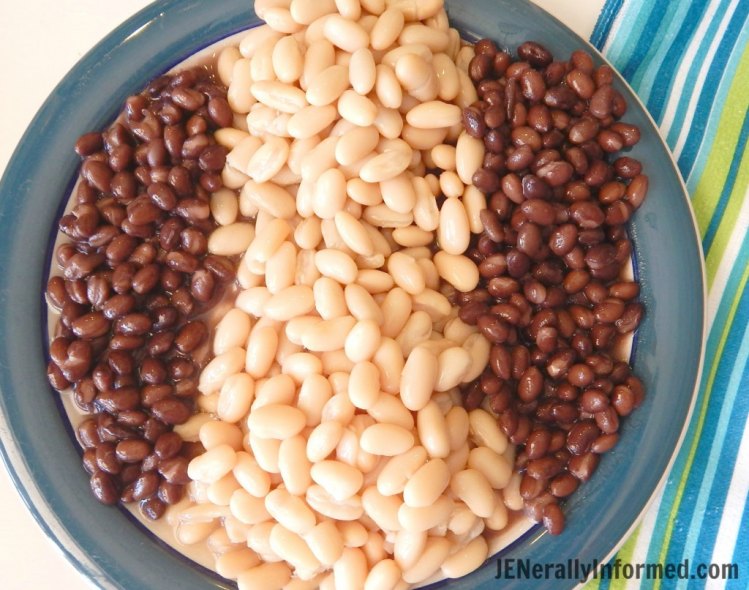 It looks pretty already, but just wait.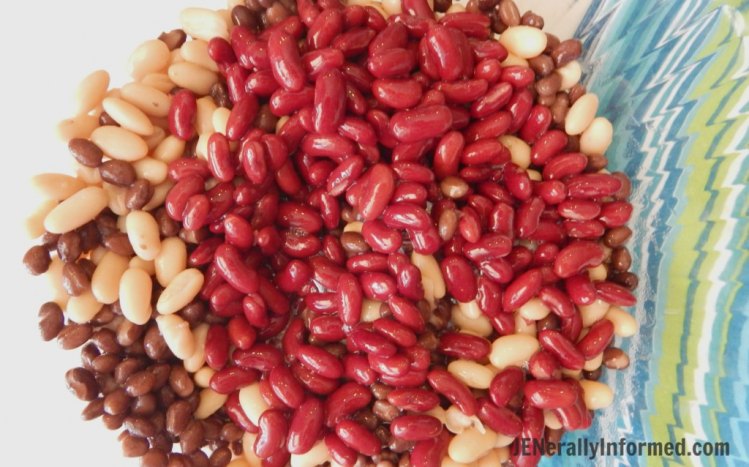 Once all of your beans are added, throw on top of the beans all of that delicious onion and bell pepper goodness!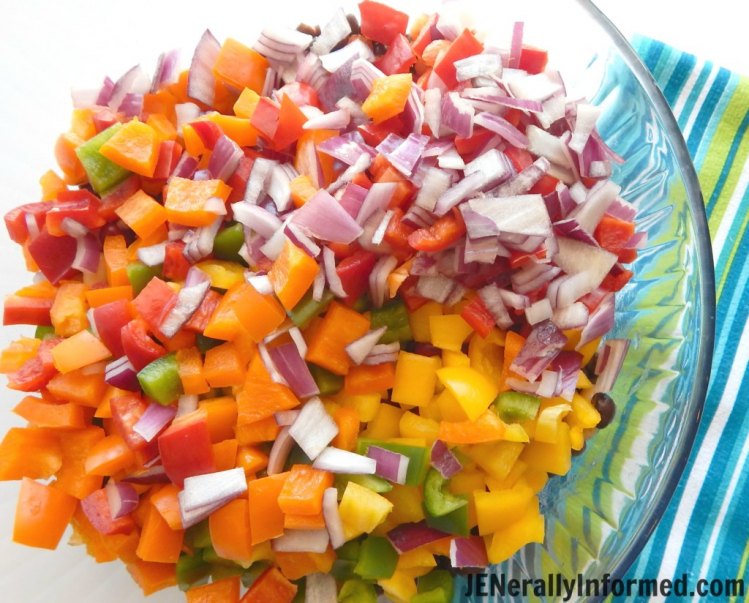 Give it a good mix, add in about a cup of white wine vinegar, some salt and pepper to taste and a little cilantro (if you like it.) Voila! You have created Rainbow Bean Salad!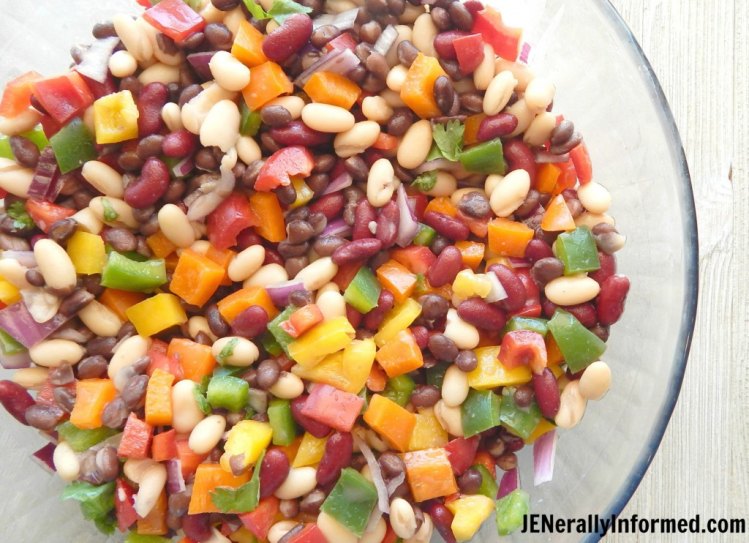 Here is a printable version of the recipe.
Ingredients
1 large green bell pepper
1 large red bell pepper
1 large yellow bell pepper
1 large orange bell pepper
1 large red onion
2 cans black beans
2 cans kidney beans
2 cans cannelloni beans
1 cup white wine vinegar
Salt and pepper to taste
Optional: 1/4 cup cilantro
Instructions
Drain canned beans.
Add to bowl.
Chop bell peppers and onions.
Toss beans and bell peppers and onions together.
Add in one cup 1 white wine vinegar.
Salt and pepper to taste.
Optional:Top with about 1/4 cup chopped cilantro.
https://jenerallyinformed.com/2017/04/unicorns-rainbows-best-bean-salad-ever/
Before you go, I did promise unicorns right? Yes I did! Here is that promised unicorn in the form of a brand new printable which can only be found right here on JENerally Informed! Click on the image itself or here to download!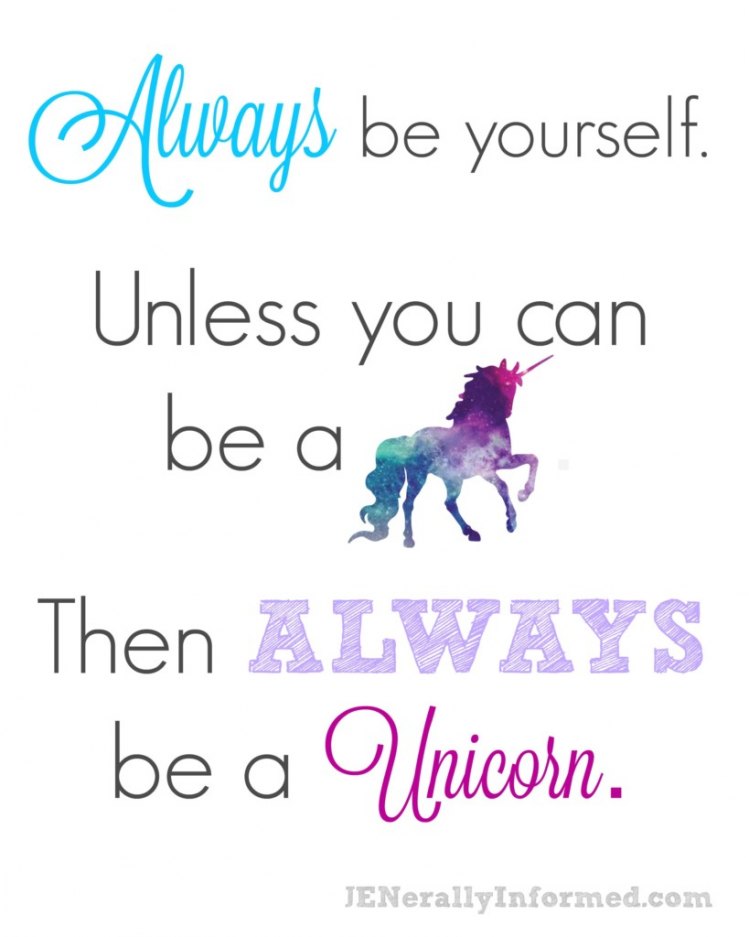 Thanks for popping in guys and I hope there are windows of magic somewhere to be found in this week for you!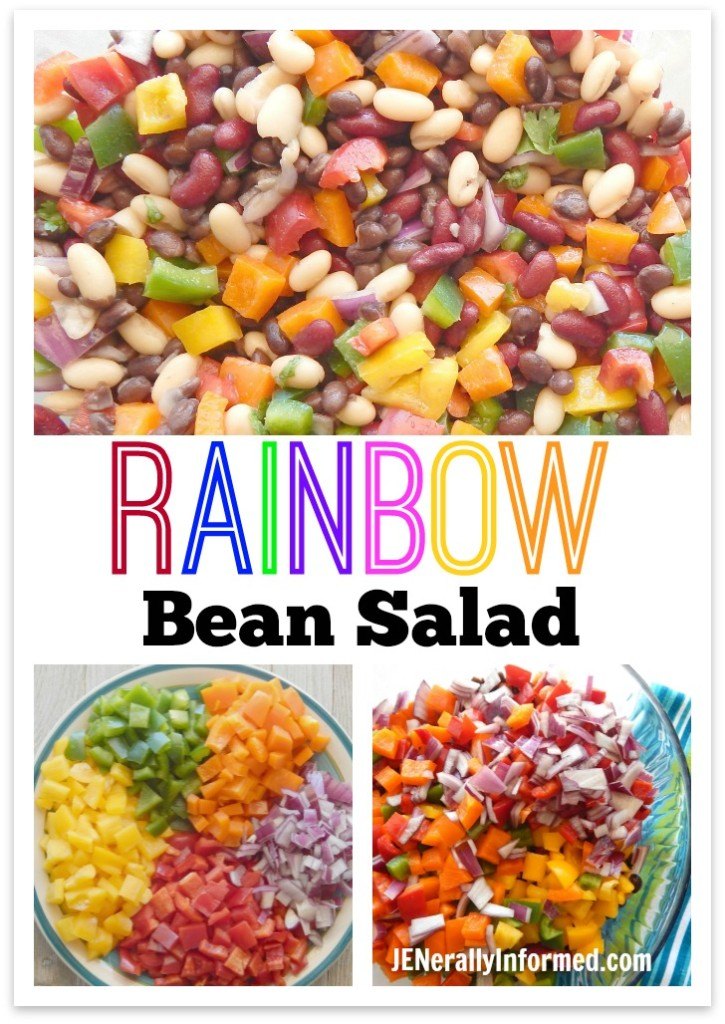 Love,
Jen

Go ahead and share this post, you know you want to!