This shop has been compensated by Collective Bias, Inc. and its advertiser. All opinions are mine alone. #FeedDogsPurina #CollectiveBias
On December 31st in anticipation of this new year, we opened our home and heart to a rescue dog. We weren't sure what to expect from that scruffy little puppy we brought home, but after almost 3 months with this cute guy, we now wonder what we ever did without him!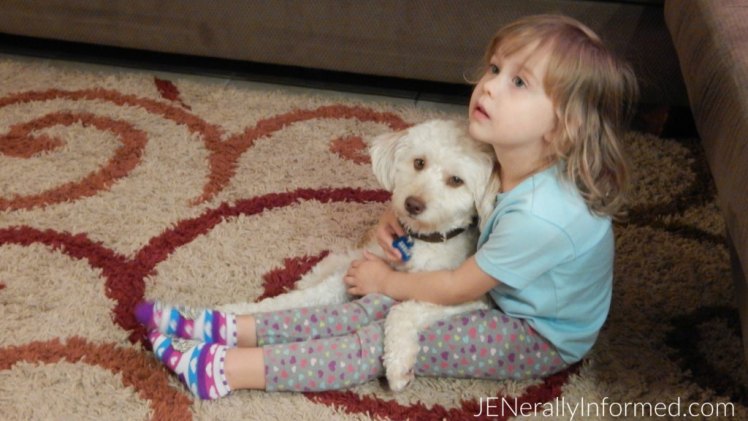 Bringing a new dog into your home definitely requires some planning. Your planning will make sure this transition period goes well for both you and your new fur family member.
Here are just a few tips we have used that really work!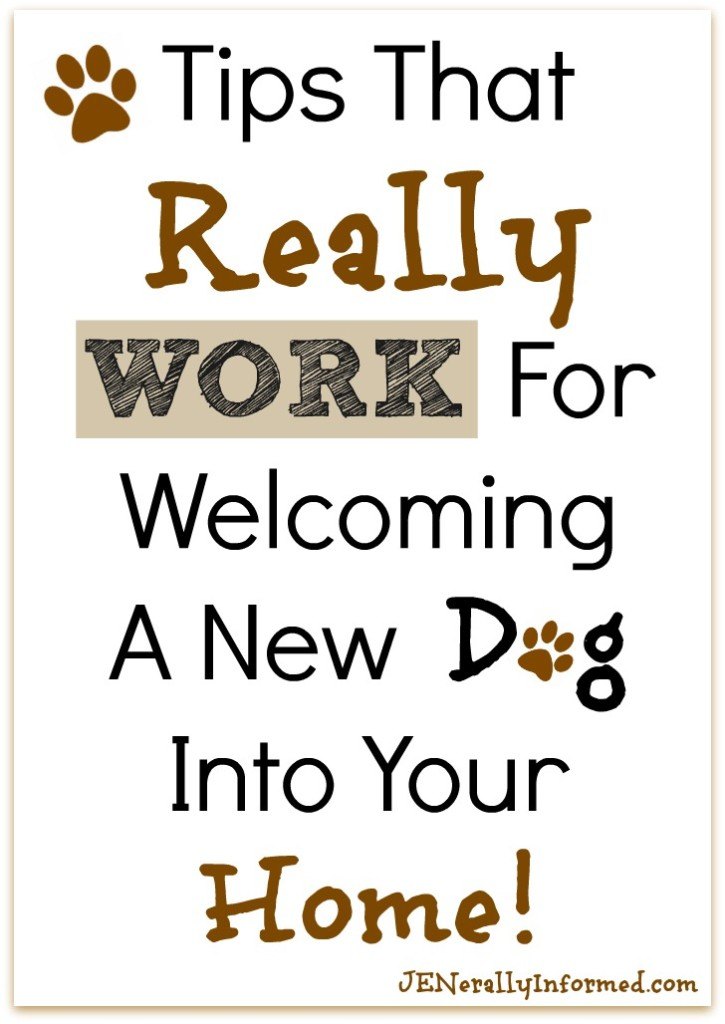 Introduce them slowly to your house.
Our dog Eddie was 1 year old when we adopted him, but we think he spent his first year in the desert and had never lived in a home before. We knew it was our job to introduce him to his new environment and help him understand the rules about life in our home. When we first brought Eddie home, we did so on a leash and took him on a grand tour of our home and yard. We let him off leash in the yard and let him roam freely.
While he was inside for the first several days we didn't allow him unsupervised access to all the rooms unless we were in them with him. This was to ensure his safety as well as allow him the opportunity to learn how to be a good member of our family and not chew or tear into things he shouldn't. We will talk more about that issue next.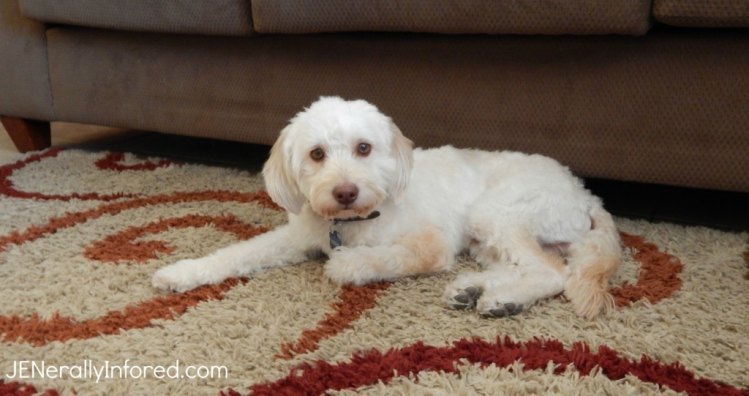 Provide Lots Of Dog Friendly Toys and Keep Them Accessible
Our first night at home with Eddie he tried to chew on one of my 3 year old daughter's dolls. We corrected the behavior immediately since we were in the room with him. As part of the correction, we instead offered him a toy of his own. This is important, because instead of punishing him for not understanding the rules, we just gave him something of his own and praised him when he played with it. Winning right? Now each time we bring a new toy into the house for him we let him sniff it and we put it in a small basket that he can easily reach. Eddie knows all the toys in that particular basket are his and he can play with them anytime he wants.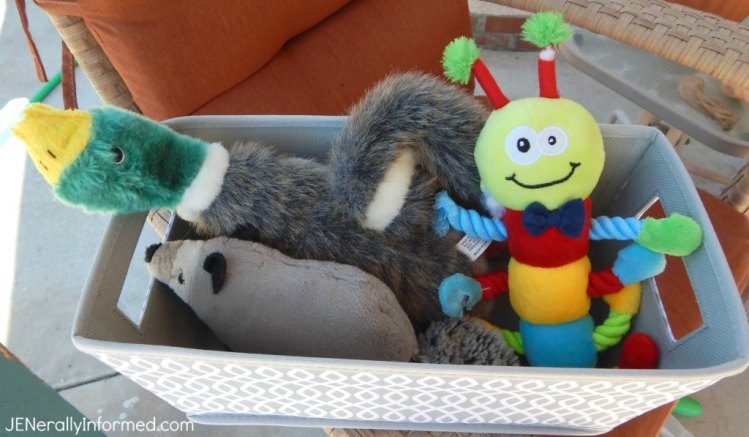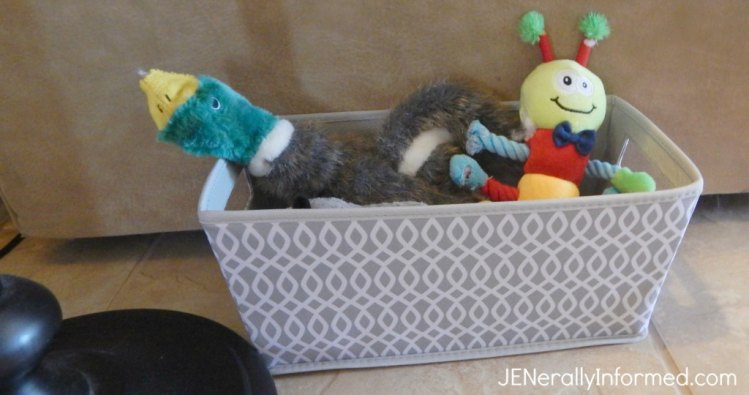 House Training
It is best to prepare yourself for accidents. I am no dog training expert, but to date, our family has potty trained 2 dogs. We first did it with our sweet Zoe when we brought her home as a 4 month old rescue puppy and then with Eddie. There are lots of different ways to do this, but here is how we did it. We took our dog outside every two hours and waited patiently with them while they sniffed around and ultimately went potty. Right after our dog went potty we praised and re-enforced their good behavior with rubs, hugs and treats. We did this for about 2 weeks to make sure they understood where to go to the bathroom. At night we made sure to have them either in a kennel or safe and secure place, since dogs generally don't go to the bathroom where they sleep.
Eddie has been with our family for almost 3 months now and I think he is actually more potty trained than the 4 year old! Hopefully she will become a model citizen like he is.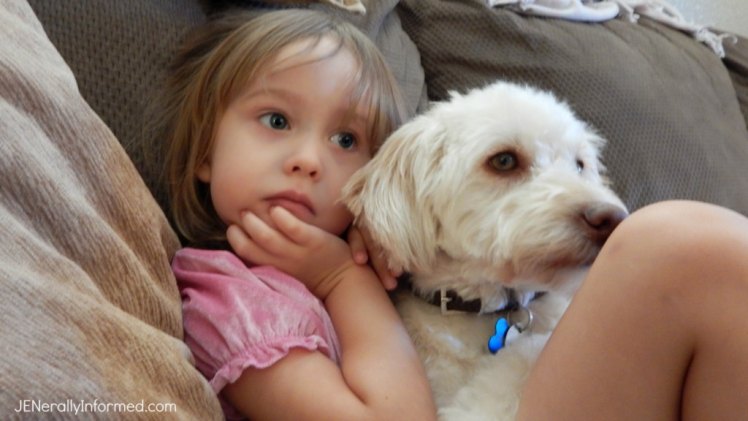 Picking A Food
This is important! We love our Eddie and want him to be the best he can be, so we picked Purina One ®Smartblend® Small Bites Beef and Rice Formula Adult Premium Dog Food.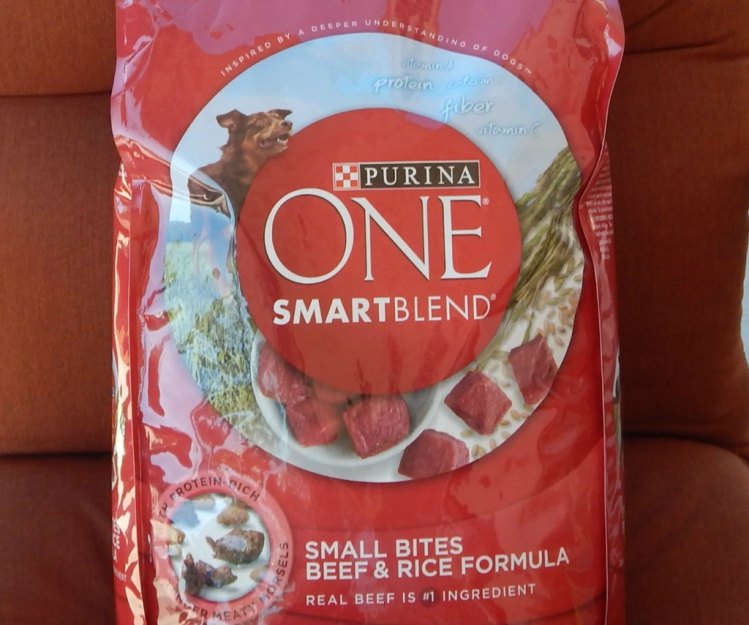 It has real beef as the first ingredient blended with other high-quality protein sources that help support strong muscles and a healthy heart. Plus Omega-6 helps give your dog a radiant coat and healthy skin. Have you looked at our little Eddie's fur? It is plush I tell you! I think he secretly feels radiant might be a pretty good descriptor word for it!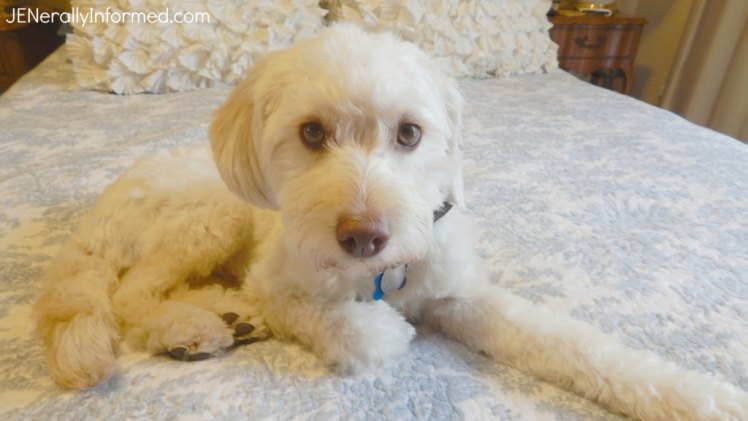 My helper and I picked our Purina One up at our local Target. No matter which product you buy, Target has an amazing variety of Purina dry dog food products in the pet aisle.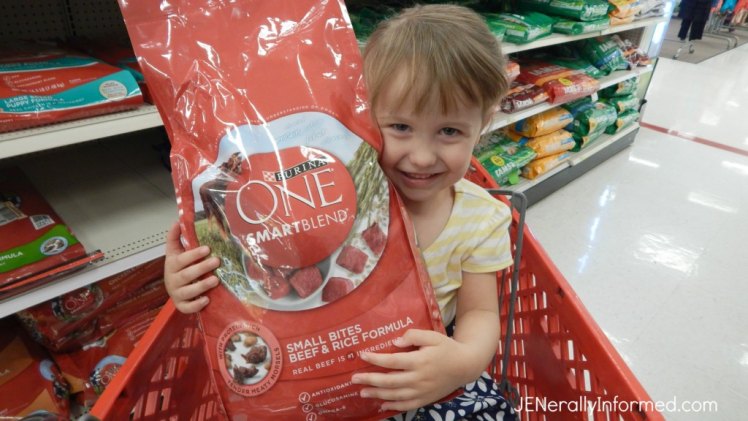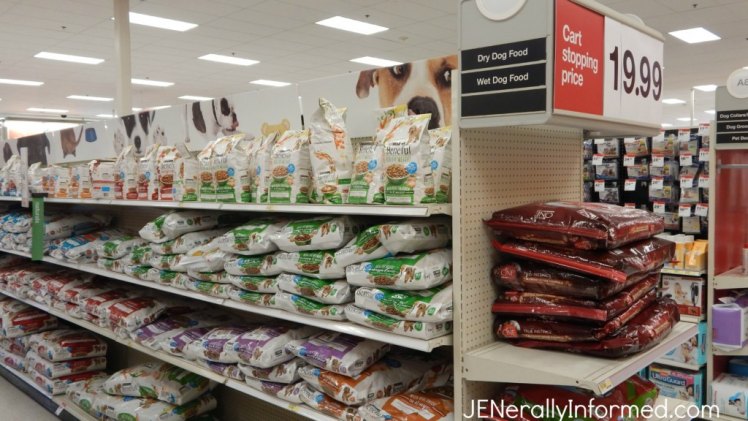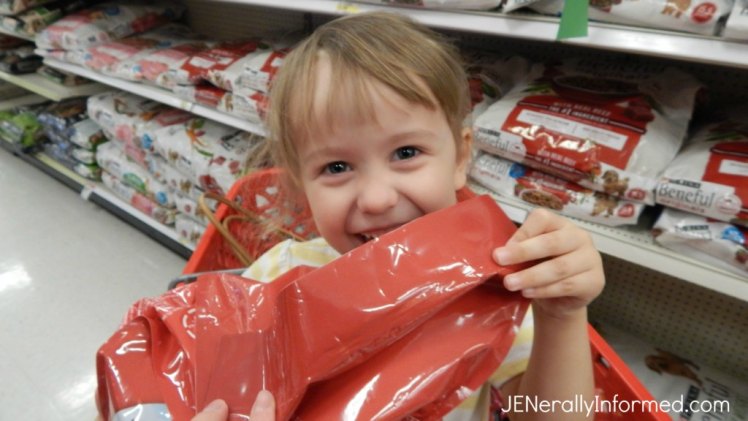 There have been no complaints from Eddie. We think he rather agrees with our choice!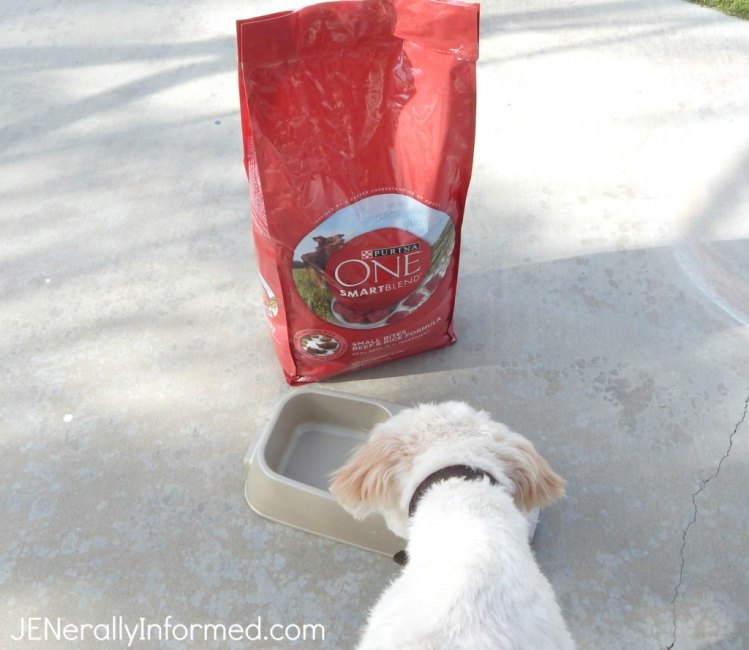 Don't forget to take advantage of great Purina savings at Target using the Cartwheel app!
20% off Dog Chow (all sizes) – 3/5 – 3/11
20% off Beyond Dry (all sizes) – 3/12 – 3/18
20% off ONE dry (all sizes) – 3/19 – 3/25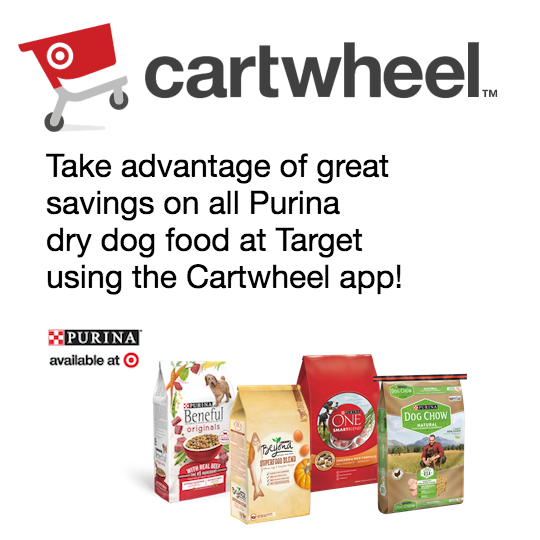 Before you go, in honor of those pups that warm our heart and make us smile every day, I made a brand new printable. Put it in a frame, pop it in a card or use it any way that makes you happy! Grab it here.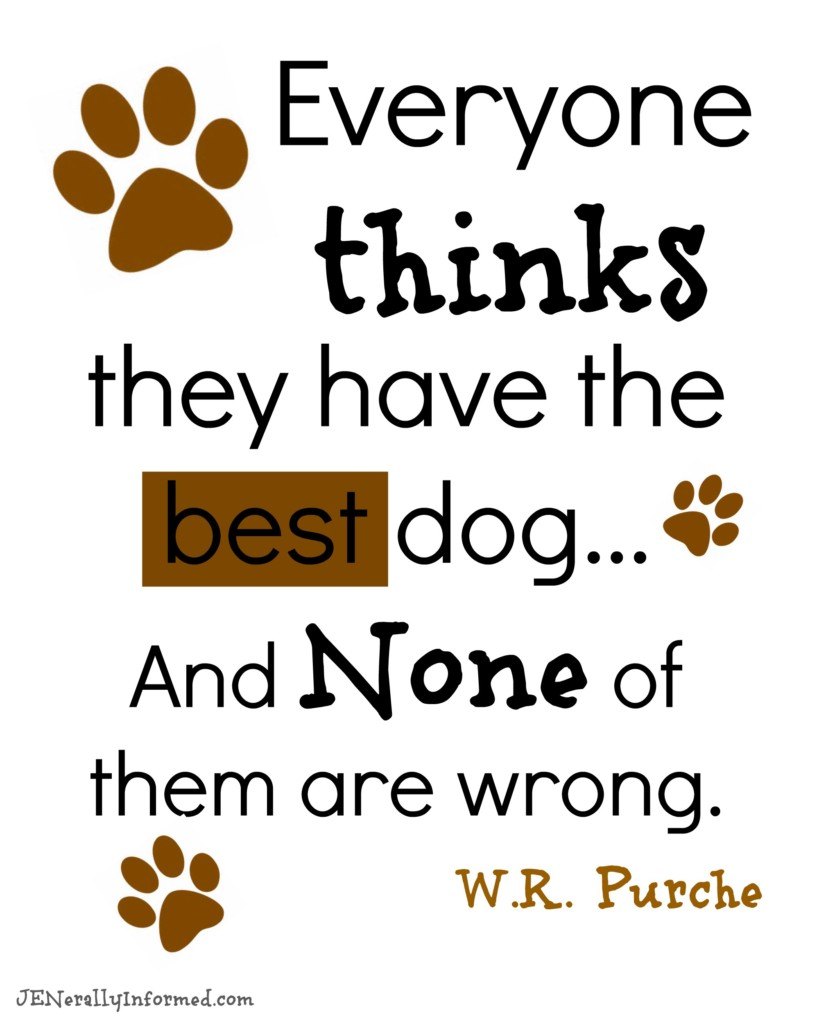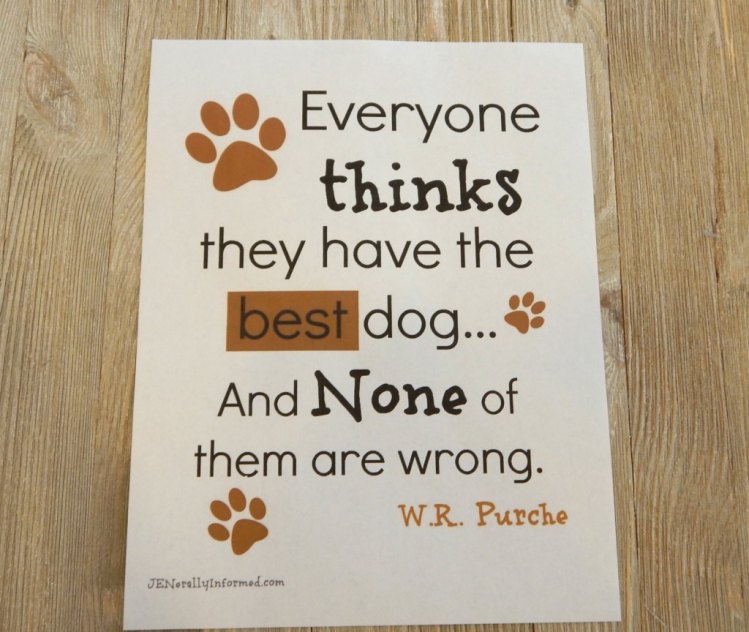 I need to close here, because it is getting close to dinner time and Eddie is giving me the look that it is time to eat! Thanks for stopping in, and I hope you enjoyed these tips and the printable.
Love,
Jen

Go ahead and share this post, you know you want to!