Recently I have been on kind of a buttercream icing kick. More like I have undertaken the search to find the easiest buttercream icing known to mankind, because not all buttercream icings are created equal. Both in taste and of course the amount of time it takes to make them. Personally, I want all of the taste, but I do not want to have more than about 3 steps and a handful of ingredients in order to make it. Call me a lazy genius, because today I am excited to share the fruits of my buttercream icing experimentation. I think you are going to like it, and it just may end your own search for the perfect buttercream icing. You are welcome, and get ready to have your taste buds tickled. This stuff is good!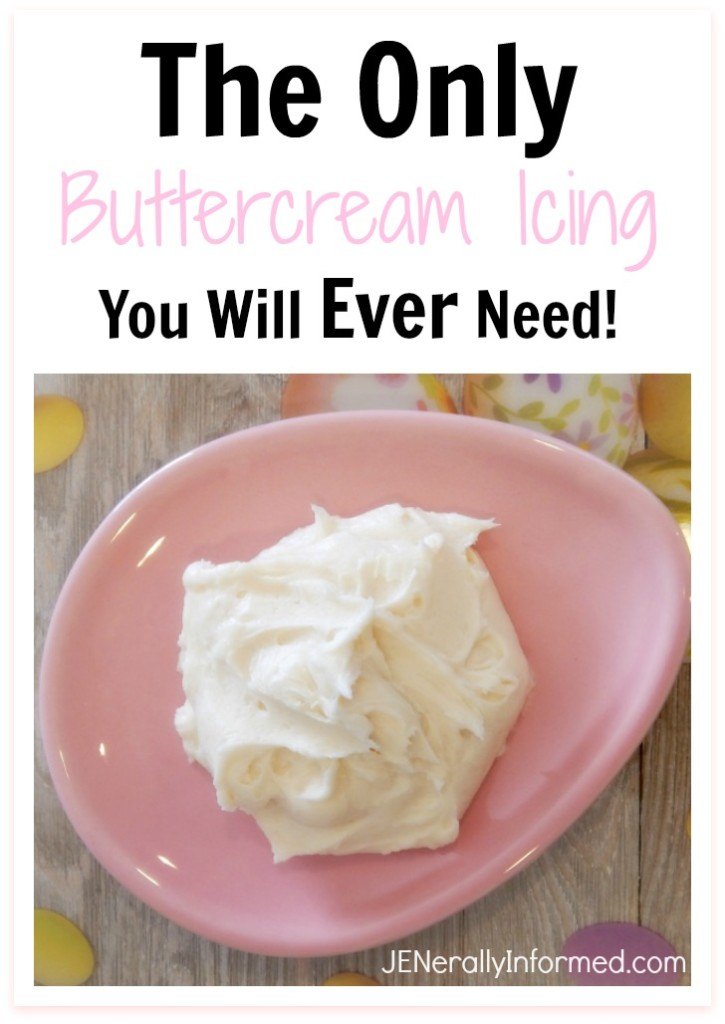 You could use a hand mixer to make this, but I throw all of my ingredients into my KitchenAid mixer and voila! About 10 minutes later I have made a delicious batch of the easiest buttercream icing ever!
Here is how to do it!
The Only Buttercream Icing You Will Ever Need
Ingredients
1/2 cup unsalted butter, softened
1 1/2 teaspoons vanilla extract
2 cups confectioners' sugar, sifted
2 tablespoons milk
3 drops food coloring, or as needed (optional)
Instructions
Cream room temperature butter with a hand mixer, the paddle attachment of a stand mixer, or a wooden spoon until smooth and fluffy. Gradually beat in confectioners' sugar until fully incorporated. Beat in vanilla extract.
Pour in milk and beat for an additional 3-4 minutes. Add food coloring, if using, and beat for thirty seconds until smooth or until desired color is reached.
https://jenerallyinformed.com/2017/03/buttercream-icing-will-ever-need/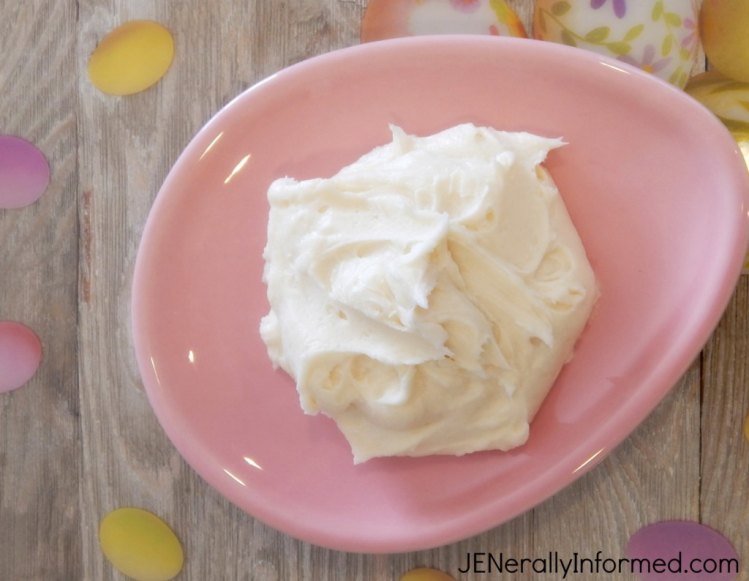 Pretty simple right?! You know, I think the whole mad, genius cooking thing just might be my gift…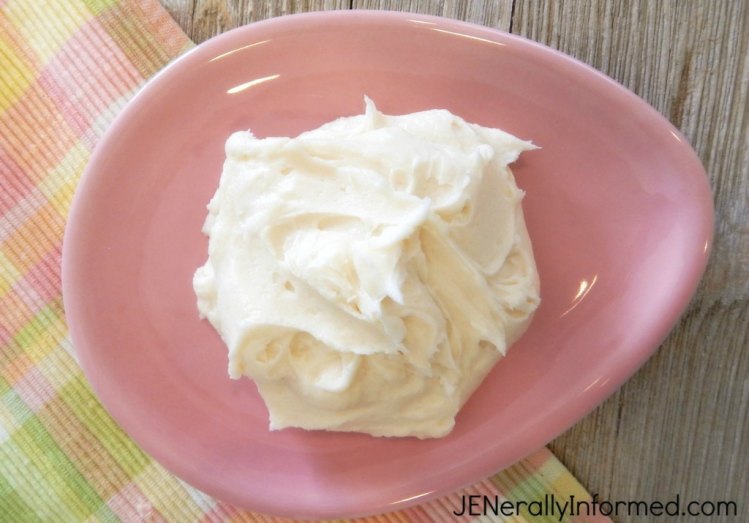 I hope you enjoyed this recipe and have fun decorating!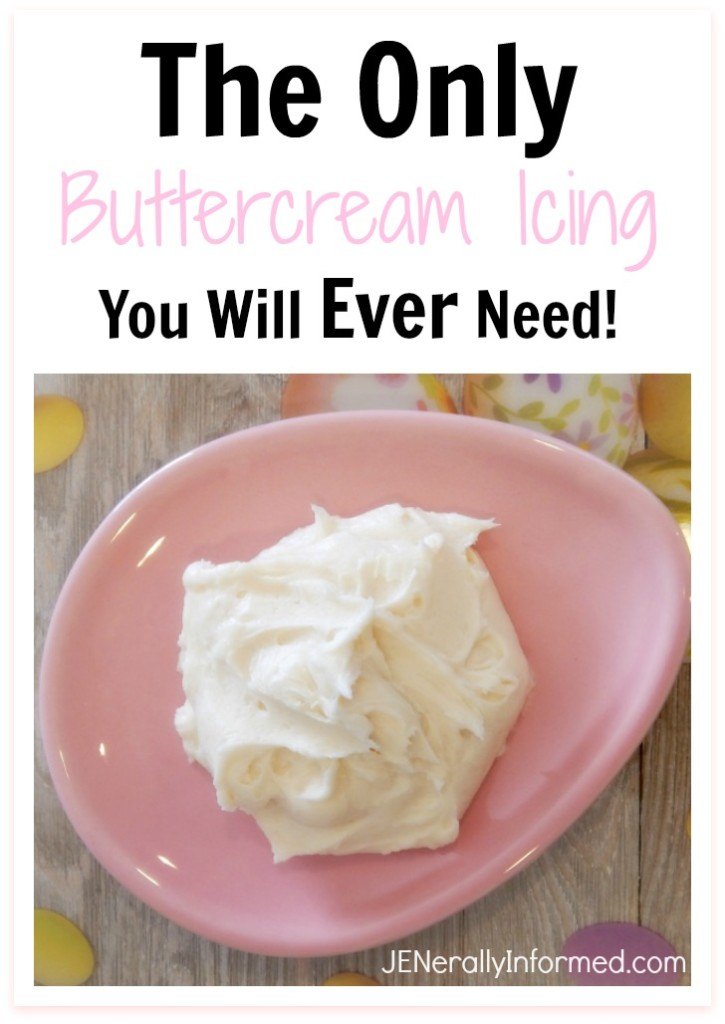 Love,
Jen

Go ahead and share this post, you know you want to!