This shop has been compensated by Collective Bias, Inc. and its advertiser. All opinions are mine alone. #StayInWithBarilla #CollectiveBias
Can you believe that it is February already? I feel like only yesterday I put the tree away, and now both December and January have zoomed by! If we are being honest though, I really do like the month of February, because a whole month where we are focused on telling and showing others that we love them is just fine by me!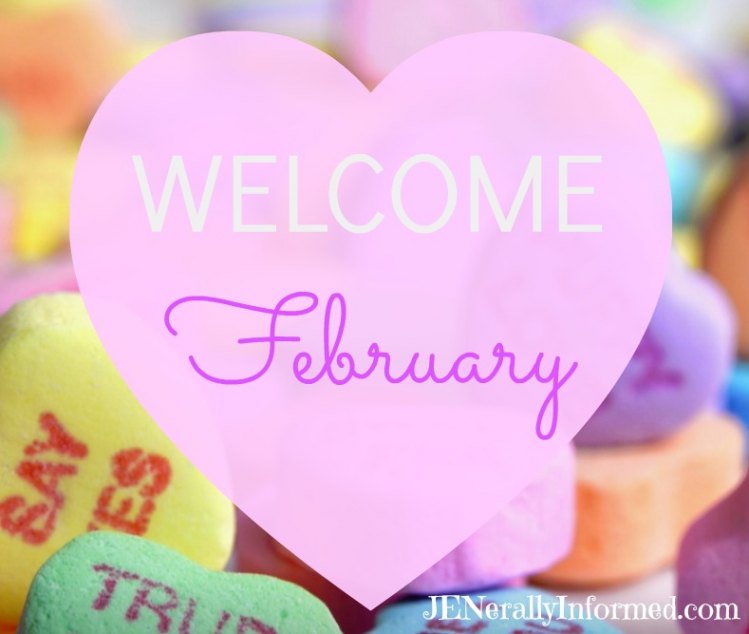 This may come as no big surprise, especially if you consider my whole love affair with yoga pants, but I am kind of a homebody. So today I am excited to share a fun and easy right-in-your-own-home idea for a fab Valentine's dinner! And since I have been on kind of a meatball kick lately, I am going to share with you a favorite pasta recipe with a few fun new twists added in! Get ready!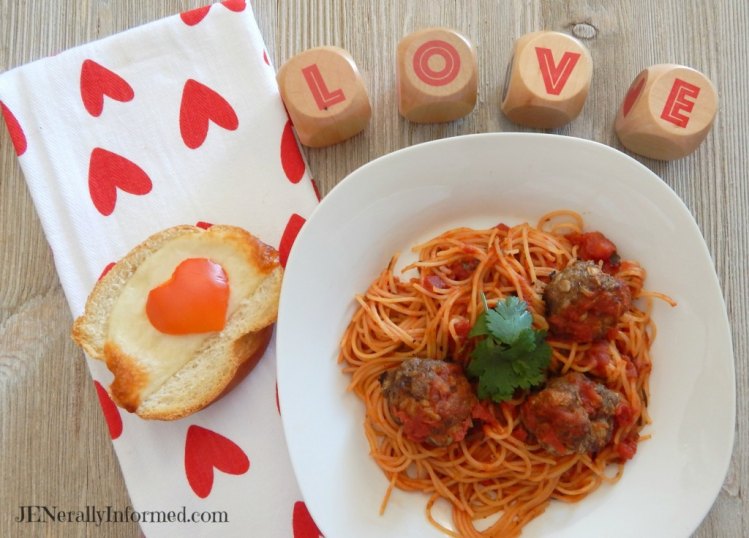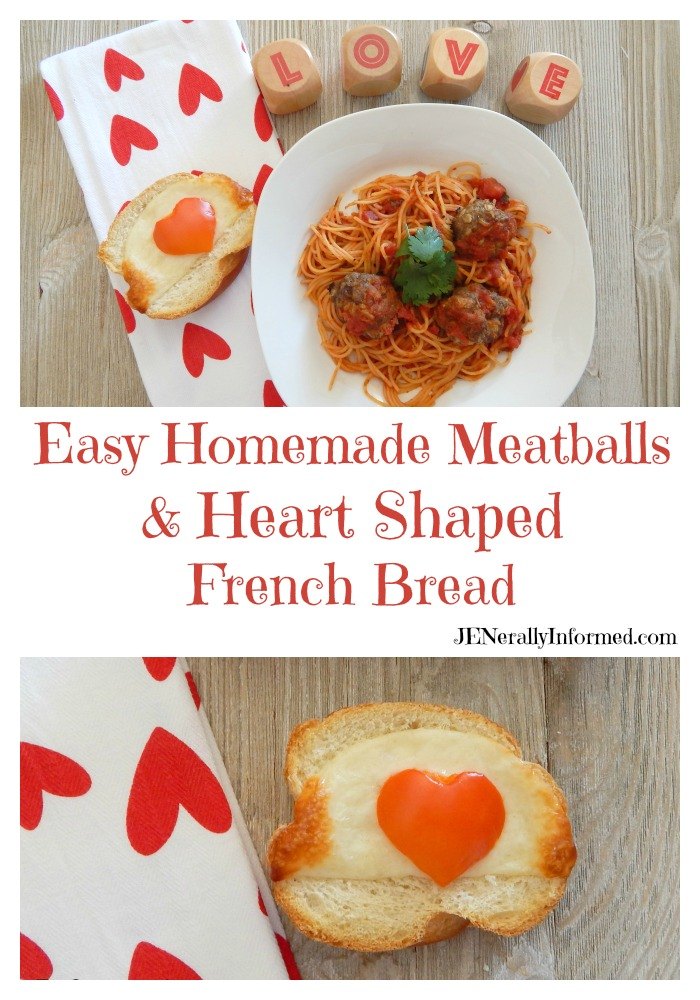 First let's talk about how to make the meatballs. I know that some of you may think making meatballs is super hard, but I promise you they aren't and homemade meatballs taste way better than the ones you pick up in your freezer section. So here's how to make them. If you look closely at the recipe you will see that you can use old fashioned oats, you really can, and they taste delicious!
Ingredients
1 lb ground beef
1 large egg
1/4 cup onion, finely chopped
1/3 cup Italian seasoned breadcrumbs or 1/3 cup old fashioned oats
1/4 cup milk
1 teaspoon Worcestershire sauce
1 teaspoon fresh oregano leaves *optional
Salt, to taste
Fresh ground black pepper, to taste
Instructions
Mix ground beef, egg, onion, breadcrumbs, milk, Worcestershire sauce, oregano, salt and freshly ground black pepper to taste together.
Shape mixture by tablespoonfuls into 1-1/2-inch balls.
Place the meatballs on a tin foil lined and lightly greased 13x9x2-inch or 15-1/2x9-1/2x1-inch baking dish.
Bake, uncovered, in a 400 degree Fahrenheit oven until light brown, about 20 to 25 minutes.
https://jenerallyinformed.com/2017/02/valentine-pasta/
To finish up your pasta dish, you need pasta right? I highly recommend using Barilla® Pronto® Spaghetti. Have you guys tried this yet?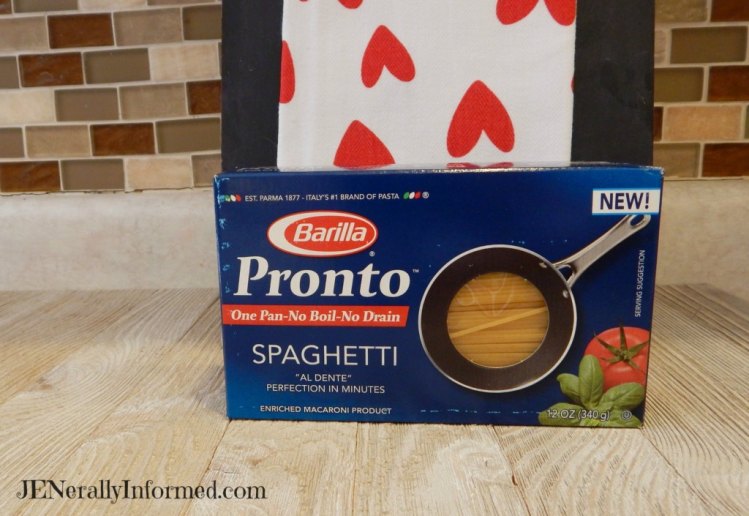 The beauty of the Barilla Pronto Spaghetti is that it all cooks in one pot. You simply add water, turn the heat to high, set your timer, and in 10 minutes time you come back to perfectly cooked spaghetti. One Pan. No Boil. No Drain. Then all you have to do is add your favorite jar of pasta sauce! Barilla of course, right? Then top your dish with your homemade meatballs and voila, you have something to love all in one bowl!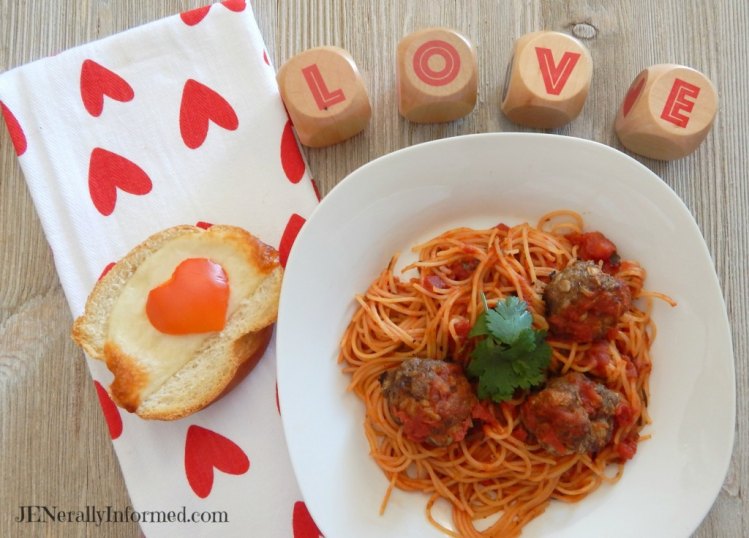 I picked my Barilla pasta and sauce up at Target, and if you love the Cartwheel app as much as I do, you will be happy to know that right now they have an offer for 5% off Barilla Pasta & Sauce.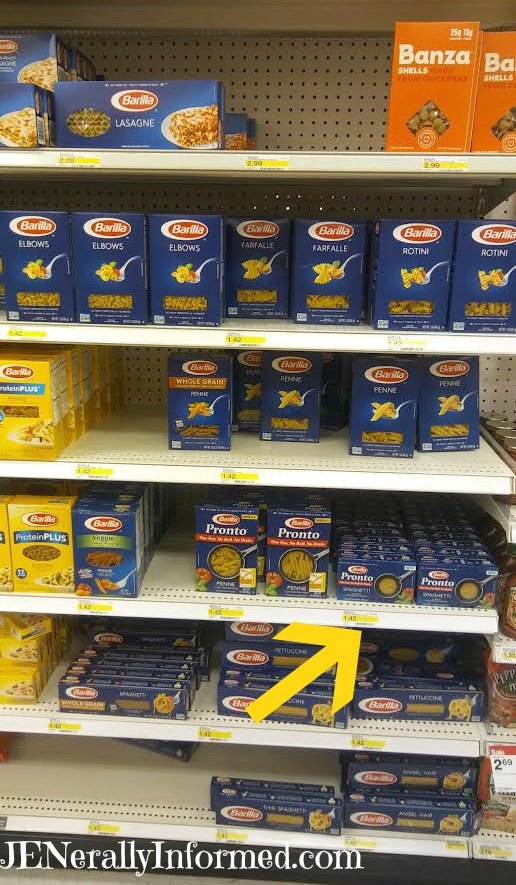 I have a joke for you. It's a good one. Take a look.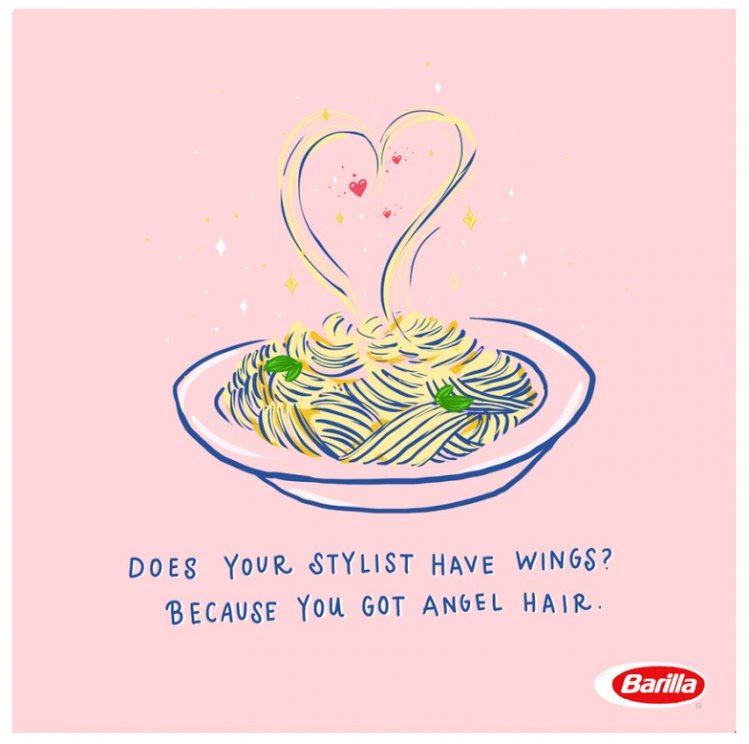 Haha! Now you are all wondering how I made the cute little heart shaped bread on the side right? It is so easy, but here's how to do it! Start with a fresh red bell pepper and cut the top and the core of it out. Rinse and empty all of the seeds out. Cut one long cut down the back of the bell pepper and lay it flat-ish on a cutting board.
Next, use a small sized heart shaped cookie cutter and cut out a few heart shapes.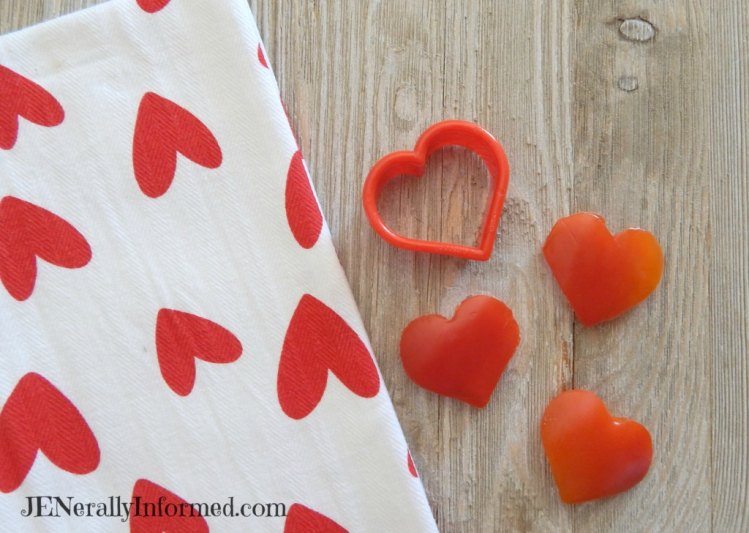 Top a slice of fresh french bread with Provolone cheese, and add your bell pepper heart on top.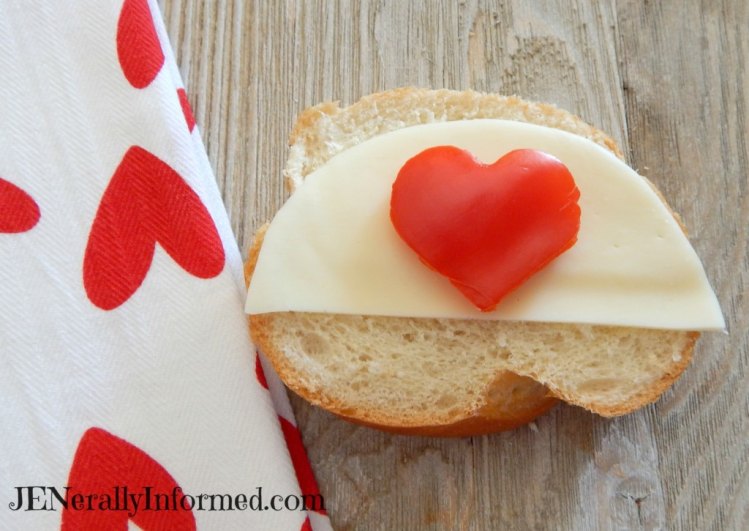 Put the bread in the oven at 350 degrees for about 5 to 6 minutes until the cheese is bubbly and brown on the edges.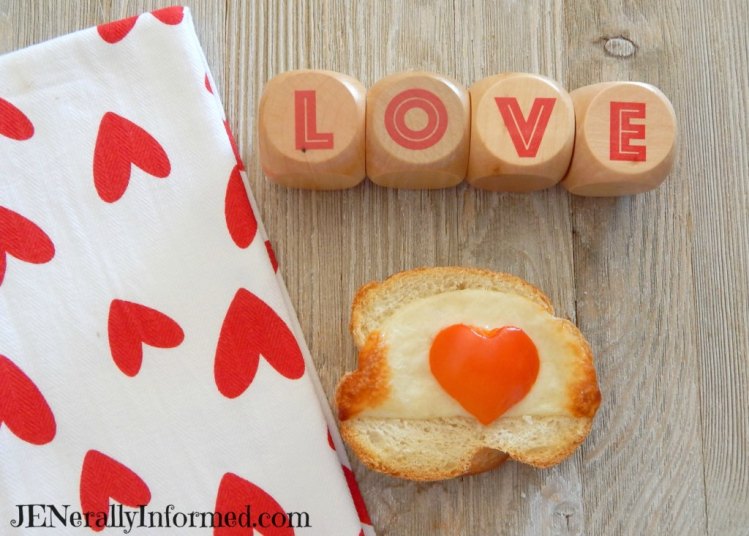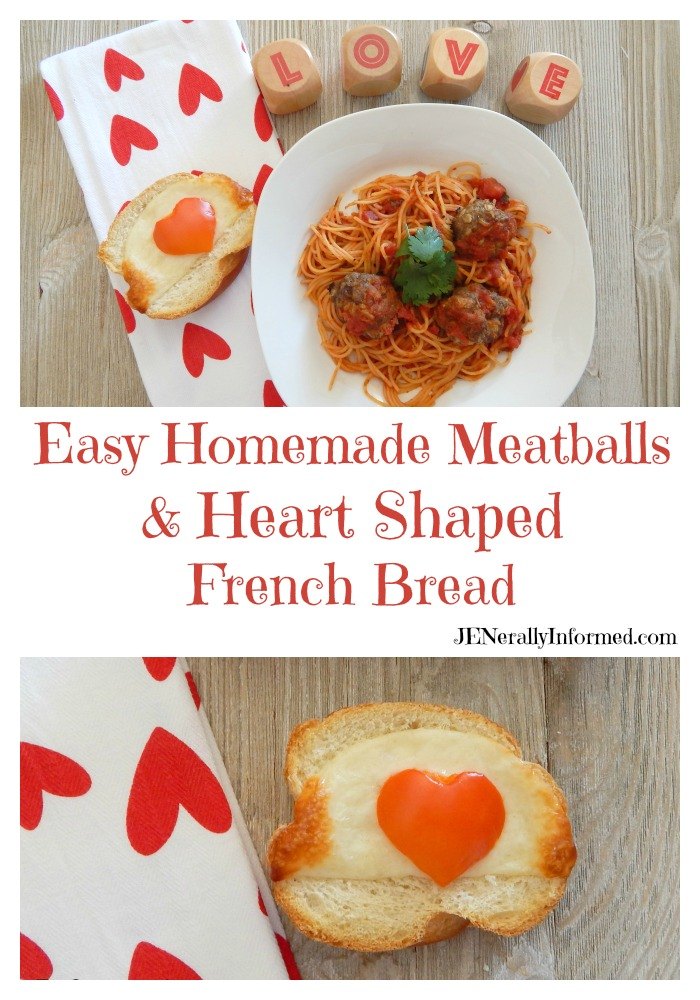 I hope you have enjoyed this recipe and if you liked it, the best compliment I could receive is if you share it on your favorite social media channel. Hugs!
Love,
Jen

Go ahead and share this post, you know you want to!