It has been a long time since I have written a post about myself or my family, and there is a story I need to catch you up on. It's about Eddie. I think you are going to like it, but it starts with a rather sad ending. Many of you know our sweet Zoe passed away in July of last year. She had been a part of our family for 16 years, and her passing left our family heart broken. I hadn't been very interested in even attempting to fill the role she vacated. I couldn't imagine another dog filling our hearts the way she did.
Despite my lackluster feelings, my oldest daughter Sam has been diligent in her search for the perfect new fur family member. For months she has looked on the websites of rescue organizations and our local animal shelters with the instructions I had given her for the kind of dog that would work for our family. At Christmas our nephew gifted our family a free adoption certificate to our local shelter, and so the search began in earnest. Soon after Christmas, we found a listing and an online picture for a miniature poodle that had been at the shelter for 2 weeks. His name was Glacier. He had the saddest eyes in that picture, but we were intrigued, and decided we needed to at least meet him. We loaded up the kids and went to meet him on December 31st.
My youngest daughter Anneliese is a little timid around dogs, so we knew she would be the deciding factor on whether or not a dog would fit in our family. She was hesitant as we entered the shelter and all of the barking made her very nervous, until we came to Glacier's cage. I had shown her his picture once, but she ran right up to his cage and said, "Yes, that's him." To his credit, he sat down, looked at her and he smiled at the rest of us, and then we saw the sign on his cage that said in BIG, RED LETTERS "NO KIDS- BITER."
Our hearts sank.
The sweet volunteer helping us took our family to the back room to find out from an administrator his back story. His records indicated he was about a year old and had been found by a rescue group in a desert area in our town. They didn't know if he was born there or was abandoned, but they figured if they could rescue him he was cute enough to get adopted. On the same day that he was rescued he was involved in a dog fight and bit one of the humans who tried to separate the fight. Once a dog bites a human, they become labeled a "special needs" dog. After hearing all of this my husband and I both wanted to walk away, but the kids begged us to go and at least meet him in the family area. So we did. We sat with him for over an hour. I am not sure what ultimately the deciding factor was, but we found he was completely adorable, lovable, and we loved him for the big afro he had on his head, and the little beard under his chin. Check it out.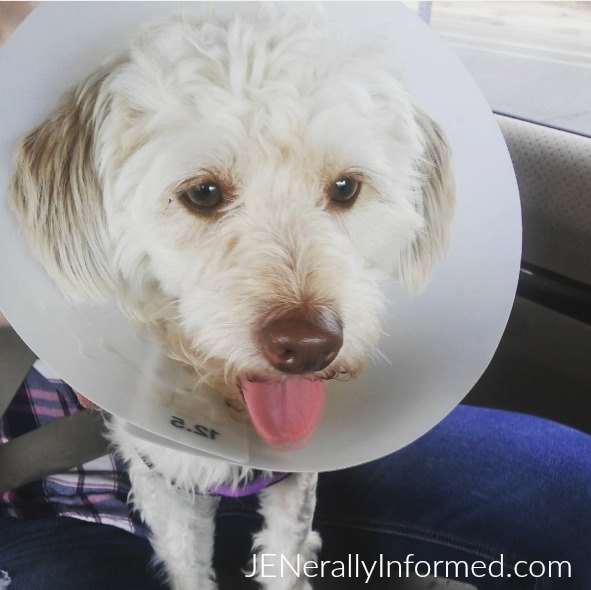 None of us liked the name Glacier, it was too sissy for our scrappy little puppy. Jen's Guy suggested the name sir Edmund Hillary of Mount Everest fame, and we all looked at him and said yes, Eddie fits him. So he became our Eddie, and his hilarious escapades keep us laughing as he tries to navigate his new domestic settings. Did you all see this post I shared on my blog's Facebook page?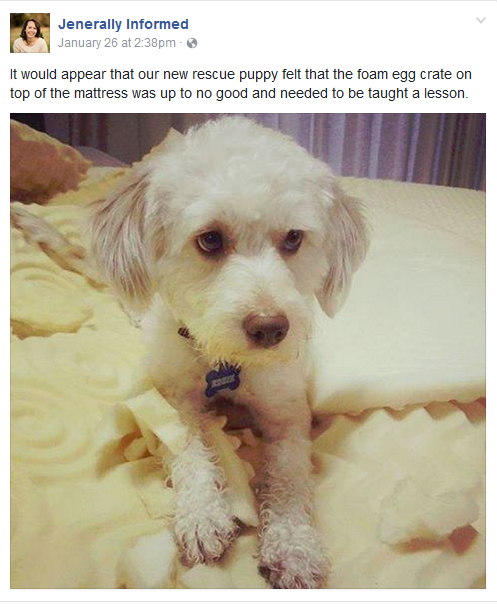 There have also been some super sweet moments I have caught like this. Leaving me to wonder who exactly rescued who?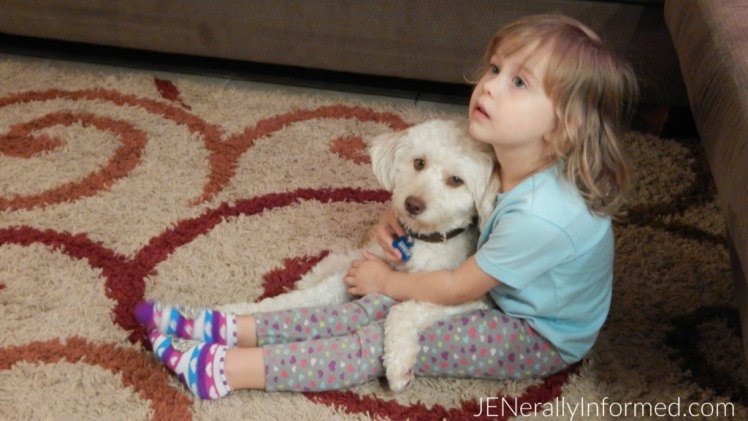 Eddie has become a bedtime monster hunter, a "bad guy keeper awayer", a guardian of fairy secrets and other mysteries shared at bedtime, plus a very efficient snuggle buddy and more. The only thing that he has been even remotely tough on is his stuffed duck. Obviously, it's a complicated relationship….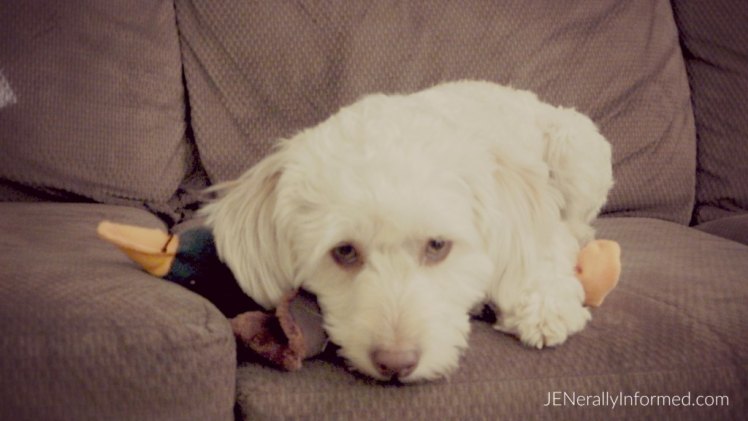 I guess the moral of the story is, that animals, just like people, should never be judged solely on the word or experiences of another, because we might miss out on so many wonderful opportunities if we do.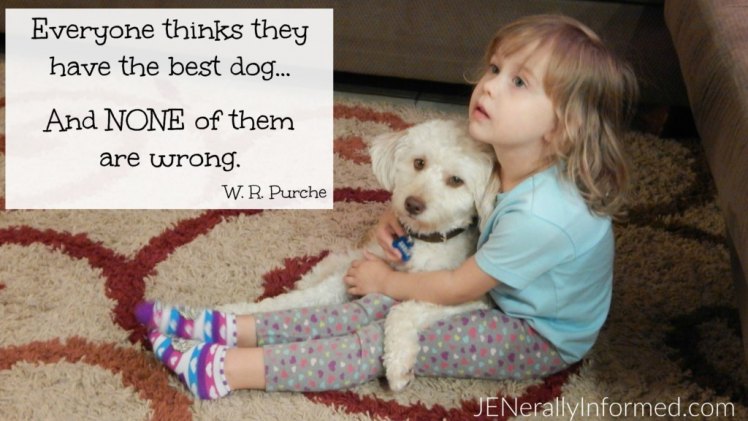 Love you Eddie, and welcome to the JENerally Informed family. Your life will now be blogging fodder. You are going to love it!
Thanks for popping in to read this.
Love,
Jen


Go ahead and share this post, you know you want to!

Buy Buspar over the counter
Buy celexa over the counter
Buy kamagra over the counter