I believe it has been fairly well established that I am a BIG fan of the easy projects. If a project involves dozens of intricate steps, I am going to get lost. Probably on step 4, and because I like to minimize the damage my attempts at crafting can cause to my psyche, I live solidly in the land of easy crafting. It's really a very comfortable place to exist. So today, I am super excited to share with you guys this cute and easy idea for a Valentine, PLUS the printables that make it even easier (Boo-Yah)! Here take a look!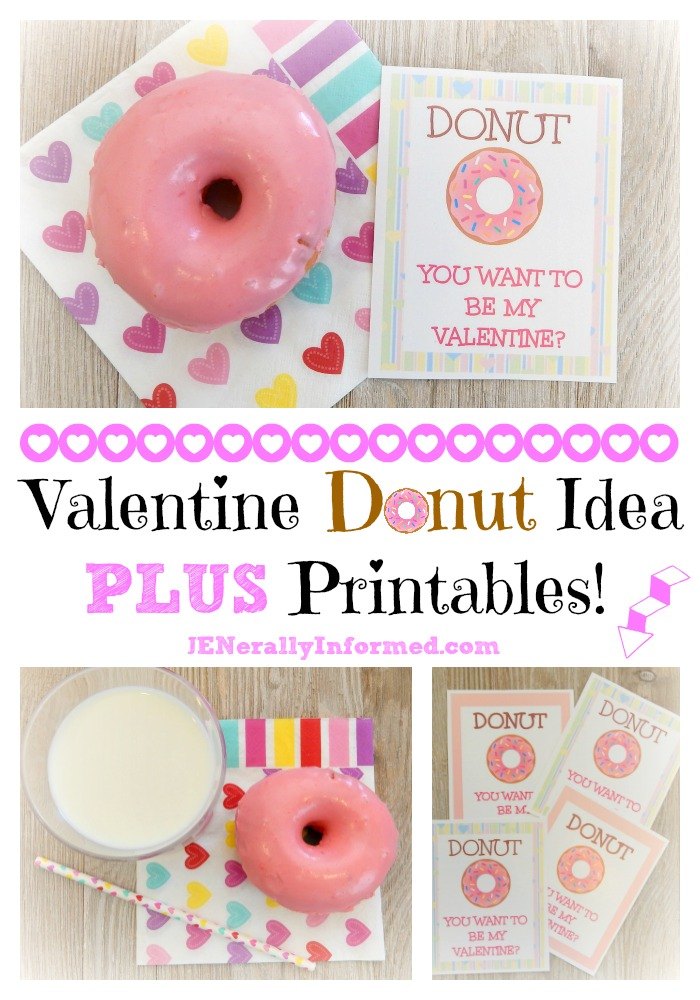 Pretty awesome right? The beauty of this Valentine is that you don't even have to cook anything. Just pick up a dozen of your favorite donuts and you are halfway to being done.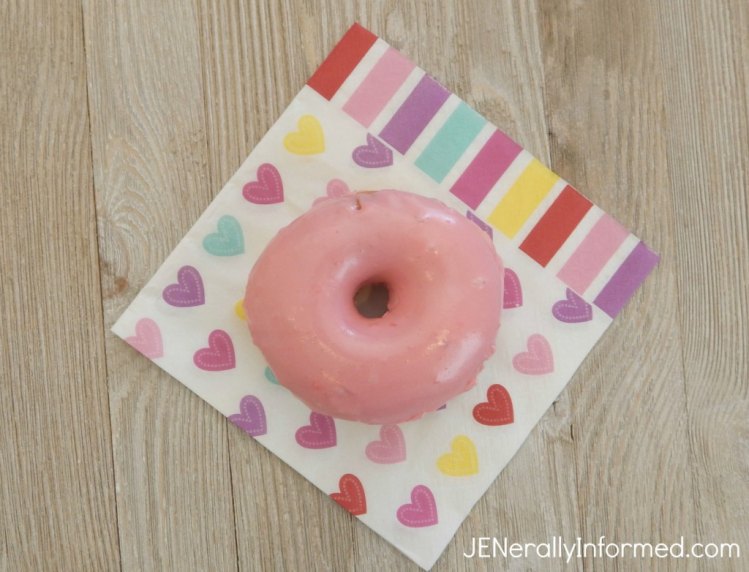 Here is a second reason for why this is the perfect Valentine, because I have already made the printables for you! Just click on one the two images below and print up your favorite. Or maybe both of them!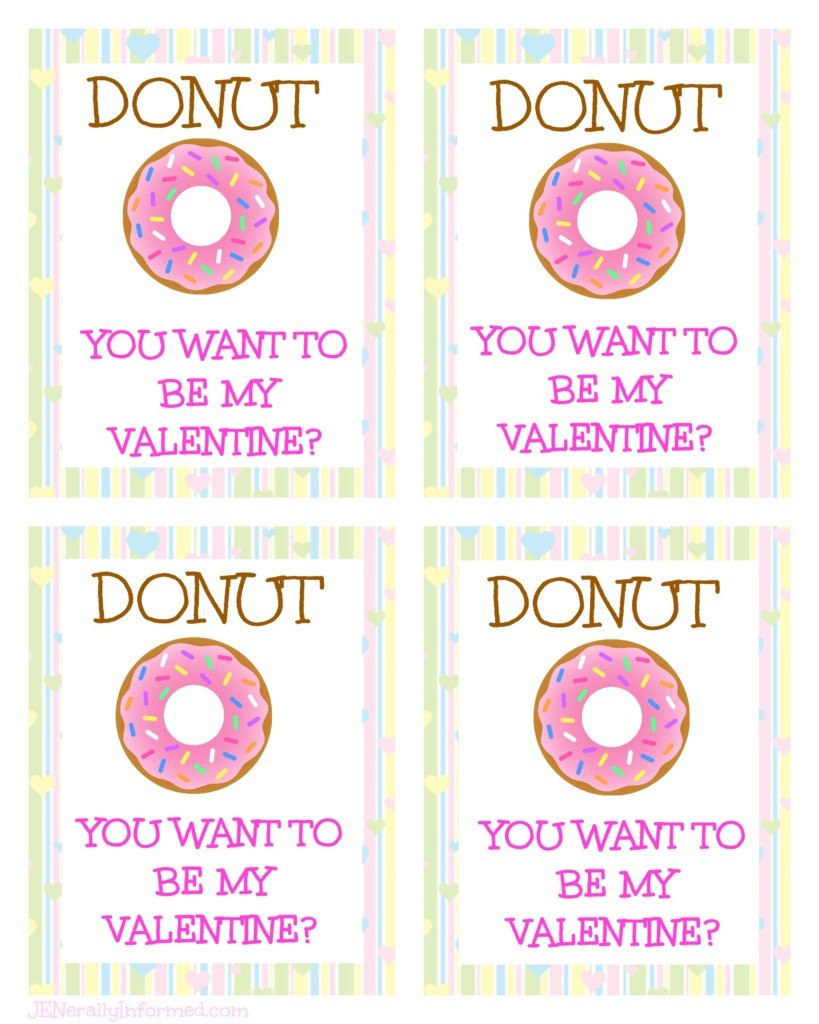 I really can't decide which one is my favorite.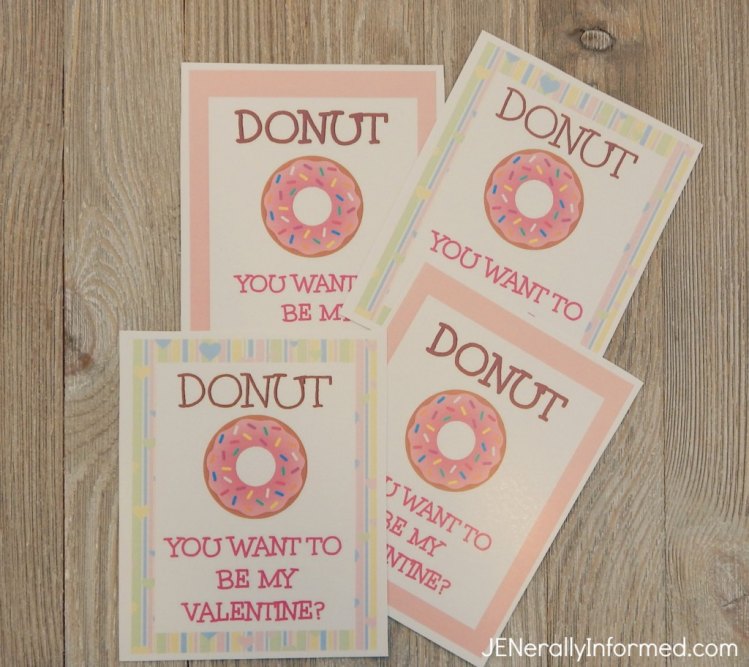 I also can't imagine anyone not being happy about receiving a donut for Valentine's Day, but hey, there might be some donut haters out there somewhere :)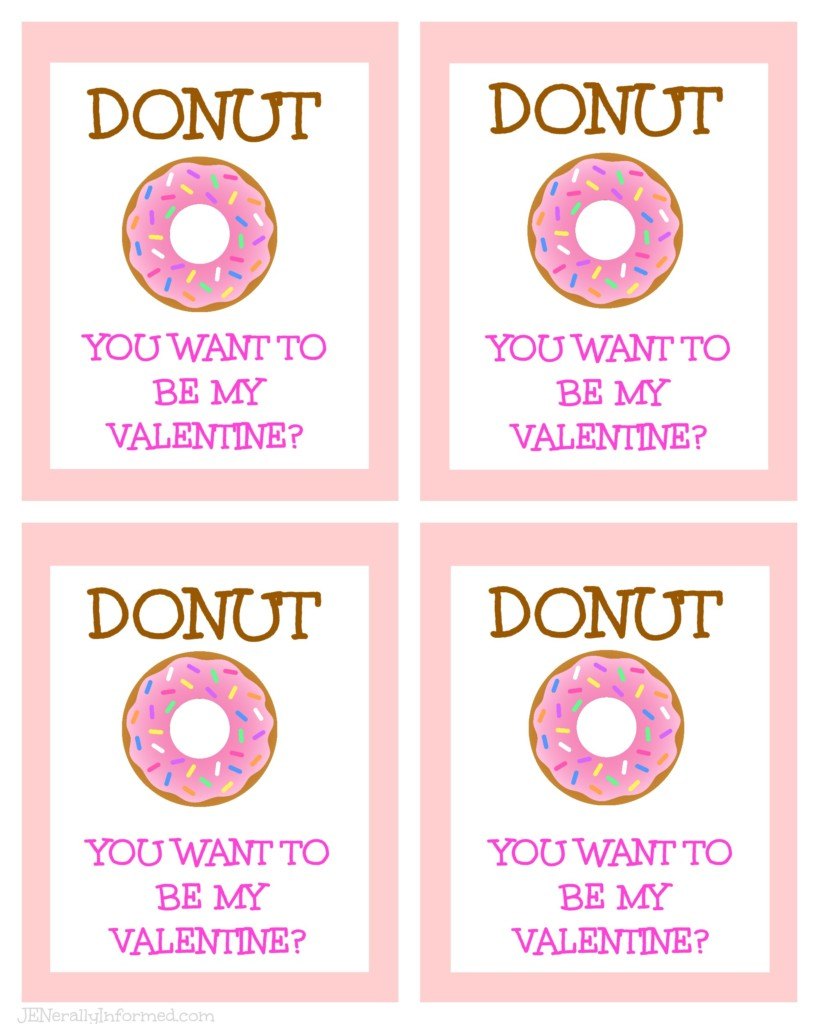 Besides the donut and these fab printables, the only other materials you will need to make this Valentine is a good stapler and a sandwich sized Ziploc bag. You could also just use Scotch tape and affix the card to the front of the bag. It's your call, but now you see how wonderful the world of comfortable crafting is? Has that phrase already been assigned to someone, because if not I claim it!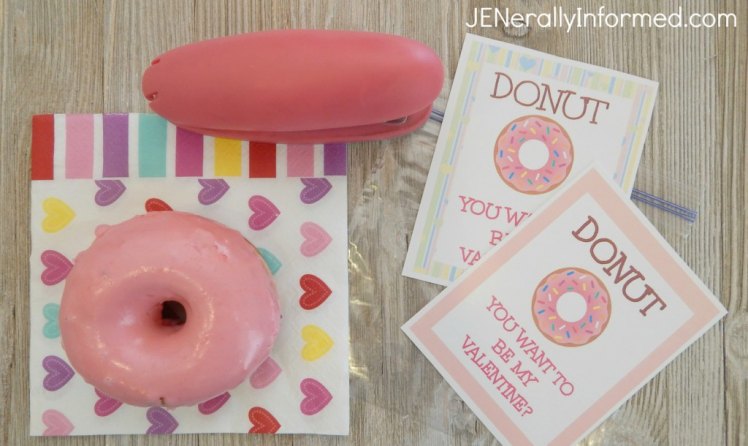 You might also consider adding a cute Valentine themed napkin or piece of scrapbook paper inside of the Ziploc bag. You may just need to trim it a little.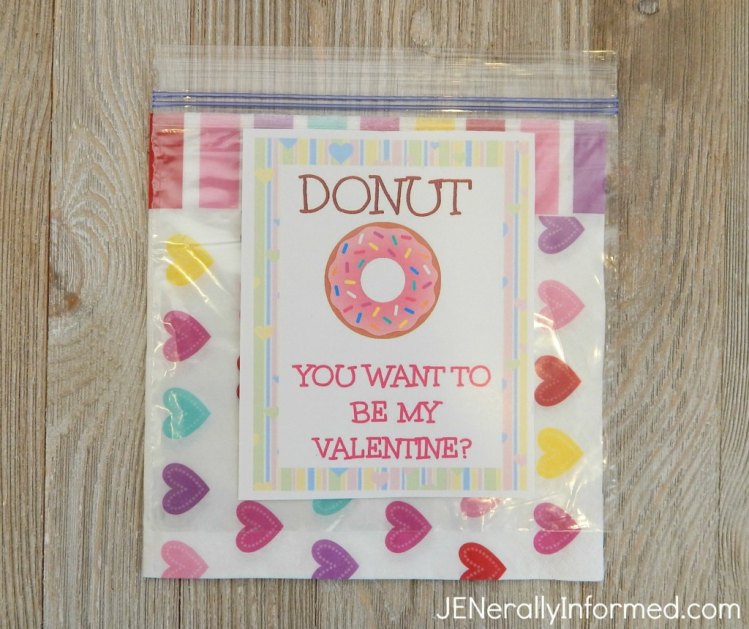 Or make it without that, it's still cute!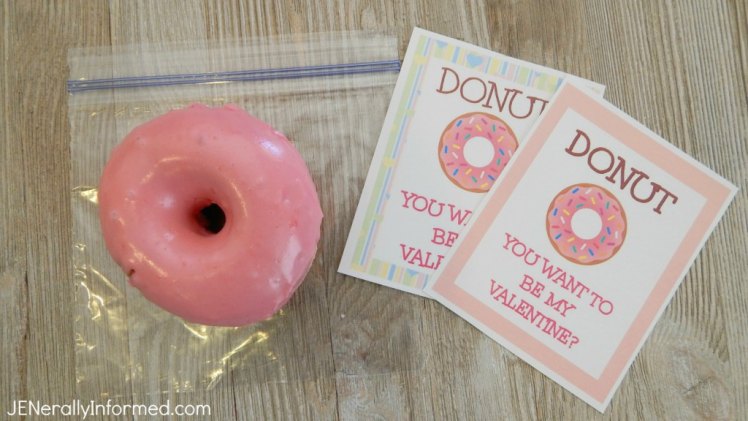 Check this out! Here is another idea for easily diversifying this project into yet another way to celebrate the holiday. How about using this to make a special Valentine's Day breakfast for someone? Just skip the Ziploc bag and put the donut on a cute napkin and serve up a glass of milk with a cute Valentine's themed straw!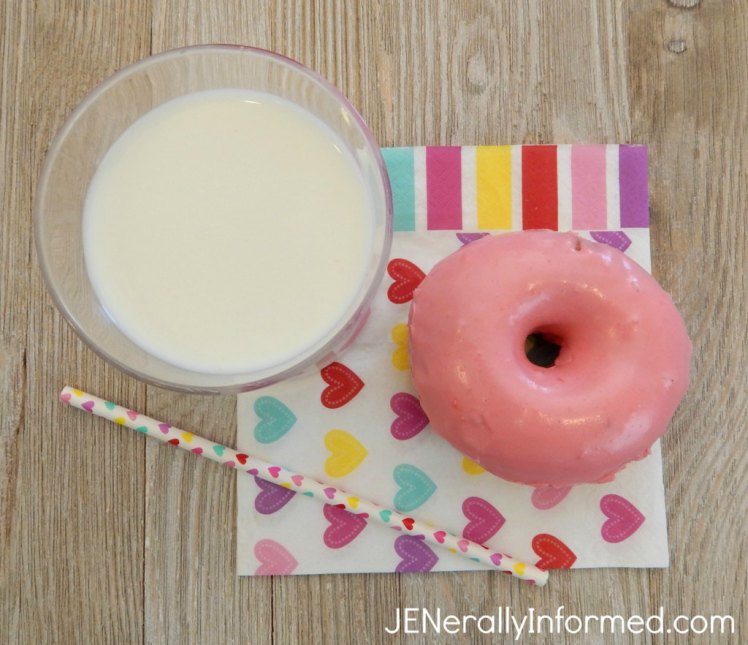 I picked the napkins and straws up at my neighborhood Walmart for .98 cents a pack! Awesome right, because now you have an instant and adorable breakfast that was ready in a jiffy. Plus, who wouldn't want to wake up to this? Not I, said the fly.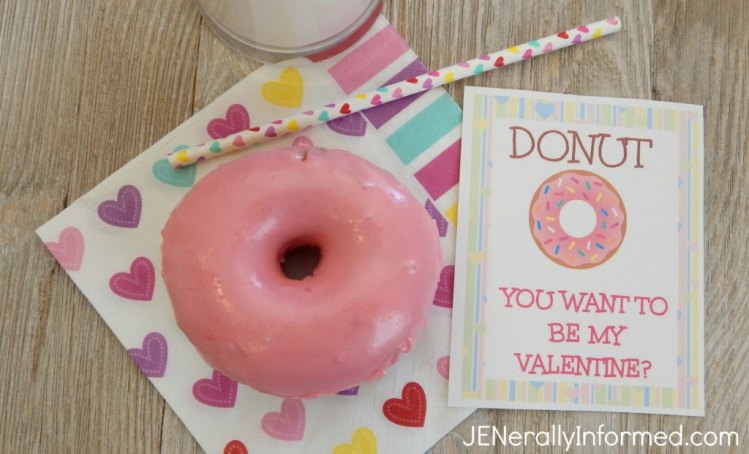 I hope this little craft idea is something that you can use this Valentine's day, because I think the world really needs more love and donuts in it, and this pretty much fills both of those requirements with exactness.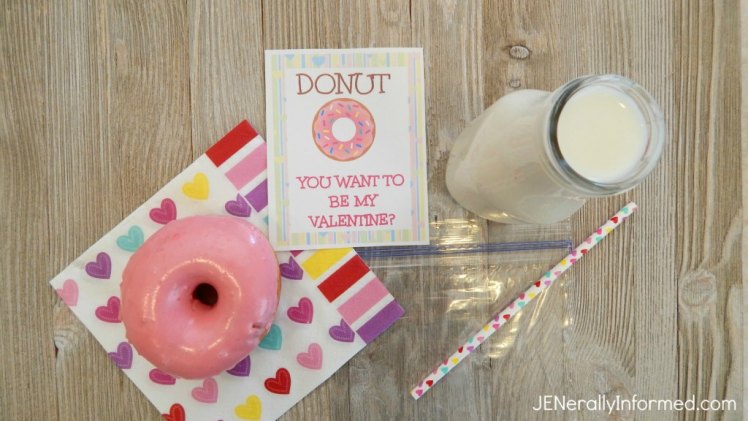 If you love donuts, as much as I do here is another recipe that you are totally going to want to check out!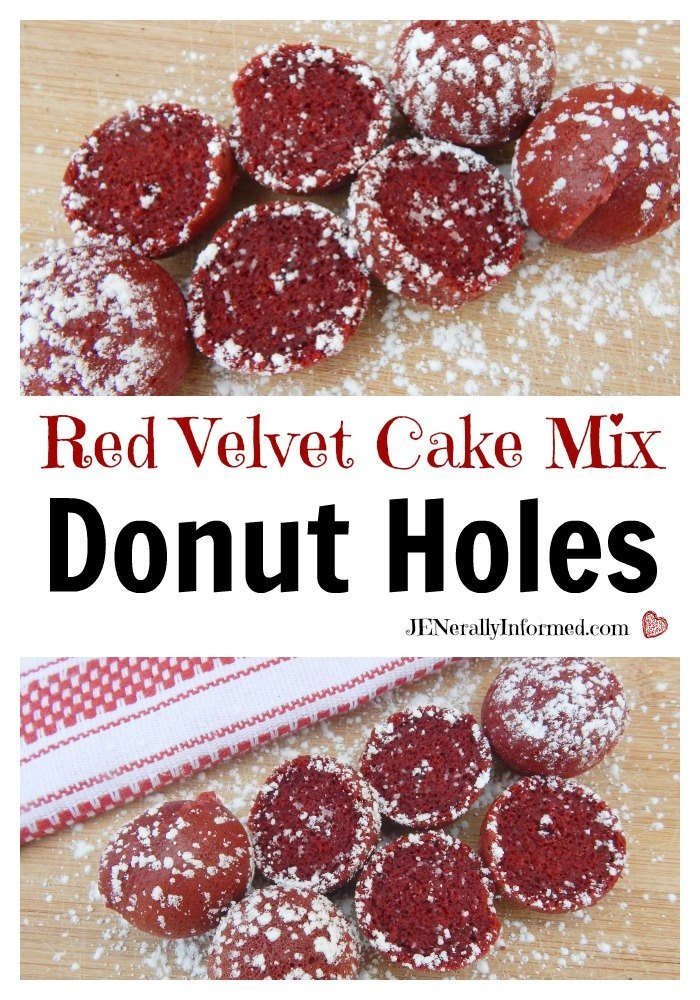 Thanks for stopping in and I hope your Valentine's day is full of love and donuts!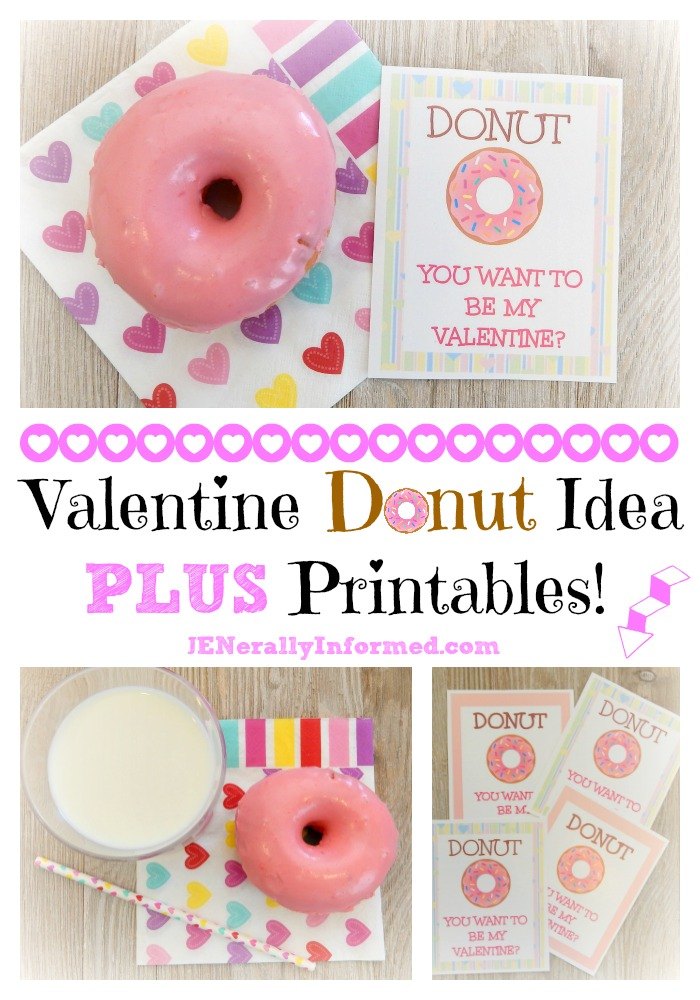 Love,
Jen

Go ahead and share this post, you know you want to!