Hey there! I am so excited you are here!

We are in the thick of the Holidays and my Facebook and Pinterest feeds are full of so many delicious looking recipes. I love it, but I need to know that the recipes I am going to try out aren't going to turn into one of my Jen Nailed It fiascos. We/I/ the world needs those tried and true, stamp of approval kind of recipes that I know you my JENerally Informed readers and blogging friends are making this year. So let's make the Holidays easier and tastier and join the JENerally Informed Virtual Cookie and Holiday Treat Exchange!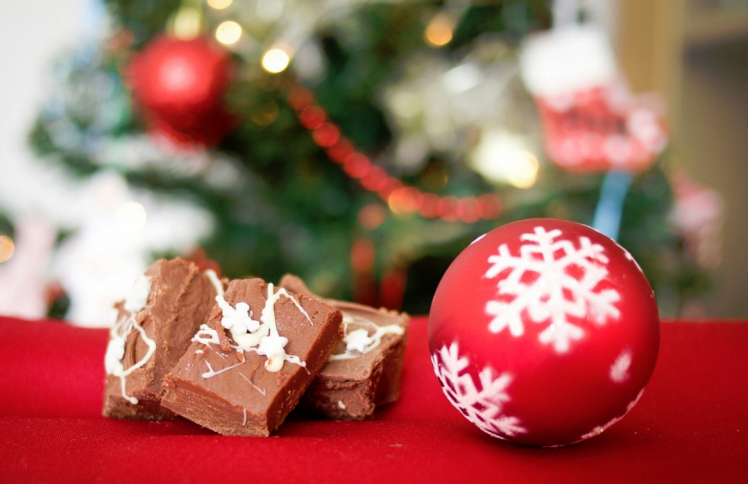 To kick things off, I thought I would share a recipe of my own. This recipe that has become a Holiday tradition as the sweet treat shared with our traditional red chile tamales that we eat on Christmas Eve!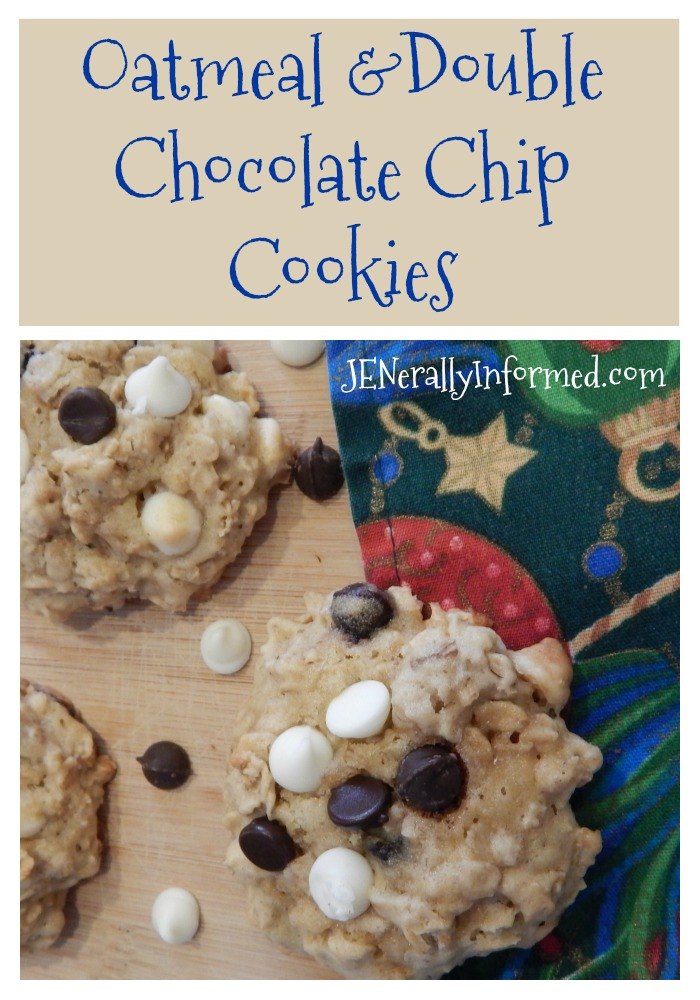 Oatmeal & Double Chocolate Chip Cookies
Ingredients
3/4 butter
1/2 cup white sugar
1/2 cup brown sugar
2 eggs
1 tsp. vanilla
1 cup and 2 tsp. flour
1 tsp. baking powder
1/4 tsp. salt
1/3 cup milk
3 cups traditional oats
1 cup each of white and dark chocolate chips
Instructions
Blend sugar, butter, vanilla and eggs,
Add flour, powder, salt and oats.
Add milk and mix well.
Add chocolate chips.
Bake at 375 degrees for 12 minutes.
https://jenerallyinformed.com/2016/12/cookie-holiday-treat-exchange/
Alright, so let's get this cookie exchange started!
To join in this virtual cookie exchange, simply link up one of your Holiday recipes below. If you aren't a blogger, I would still love to have you share your recipe in the comments section below.

This link up is open for an entire week, so make sure to come back and check out what gets shared!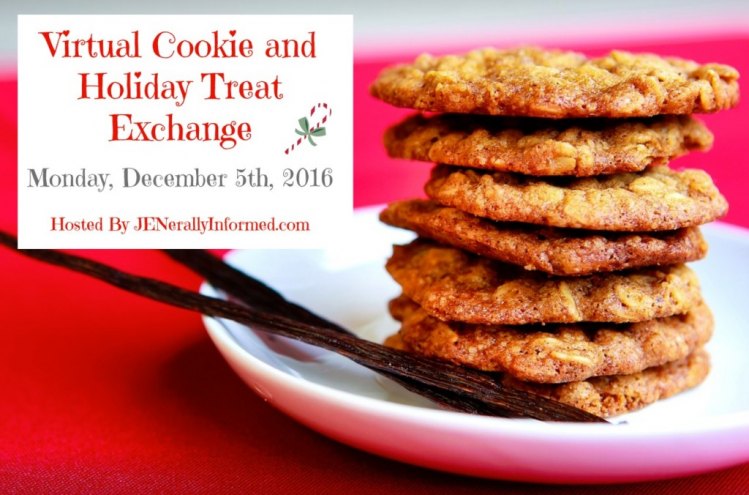 Love,
Jen

Go ahead and share this post, you know you want to!