This shop has been compensated by Collective Bias, Inc. and its advertiser. All opinions are mine alone. #GiveItASparkle #CollectiveBias
Thoughts On Sparkling And The Great Cool Down
Now that it is August, some of the places where you live might be starting to cool down. This is not the case down here in Southern Arizona. Today it is set to be a balmy 100 degrees Fahrenheit, with an obscene amount of humidity. It is sweltering and sticky with the afternoon hours from 2 to 4 being the most volcanic part of the day. Such balminess can only be relieved by scurrying in search of shade, water recreation and cool drinks. My family favors all three, but we always run first to the chilly beverage.
Of course, everyone wants it as fast as possible, which means helping, which often leads to a bigger mess.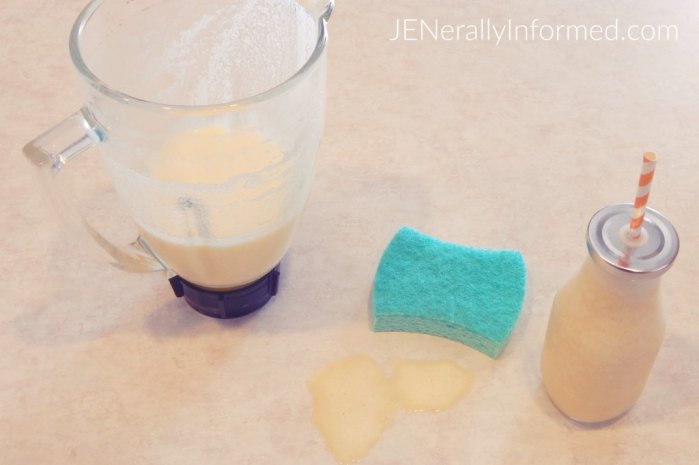 More hands make messy work when some of those hands belong to a toddler.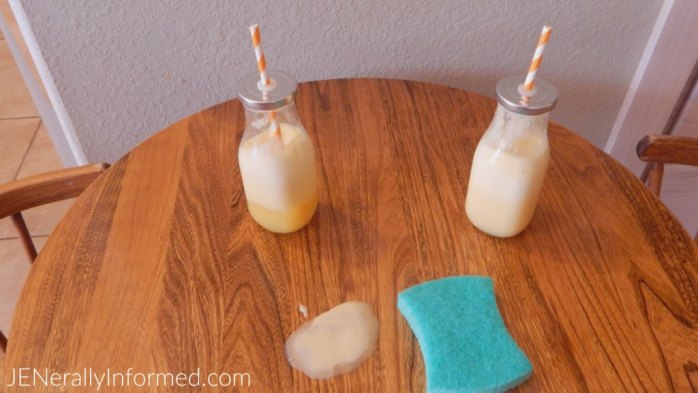 Notice this cute little table my kids use to eat on? According to my children it is an antique (meaning it was mine when I was a little girl). Yep, I am that old my kids refer to my childhood items as antiques….
Anyways, I don't worry about these sticky kid-orchestrated performances scratching "antiques" like this, because on my most recent weekly trek to my local Target I found the ocelo™ No-Scratch Scrub Sponges. You know they fell into my cart because, A) They are so cute and B) They help to clean up those messes that my children so enjoy making.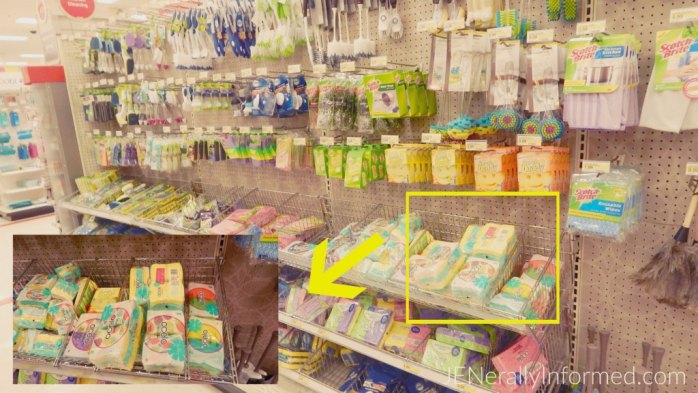 Besides being colorful and adorable they are perfect for cleaning anything that you don't want scratched, like my table, or for non-stick cookware, glass dishes, china and bathroom tile! They come in a multipack of 4 sponges or a multipack of 2 (I purchased the 4 pack), with 4 different colors: teal, lemon, mango, and lime. I love all of the colors but especially the teal one. Maybe I am not the only person like this but, cleaning with something this pretty makes cleaning kind of fun.
Um, did I just say that? Yes. Yes I did! Best of all, the kids want to use them too! And because they are no-scratch, I can train my children to clean with at least a portion of the skill they use to make messes. It's a win for everyone!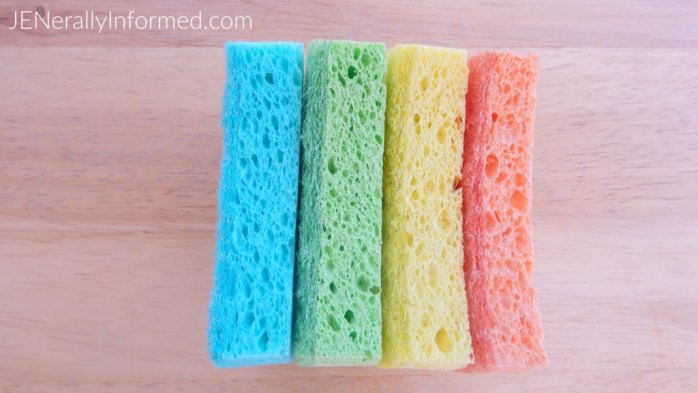 See, fashionably AND sparkly clean!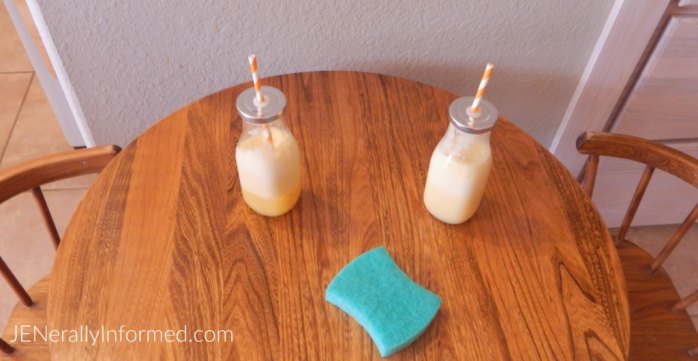 So how about now I share with you my recipe for the delicious orange smoothie you have seen in various stages in the preceding pictures? It's a sure fire winner for cooling down!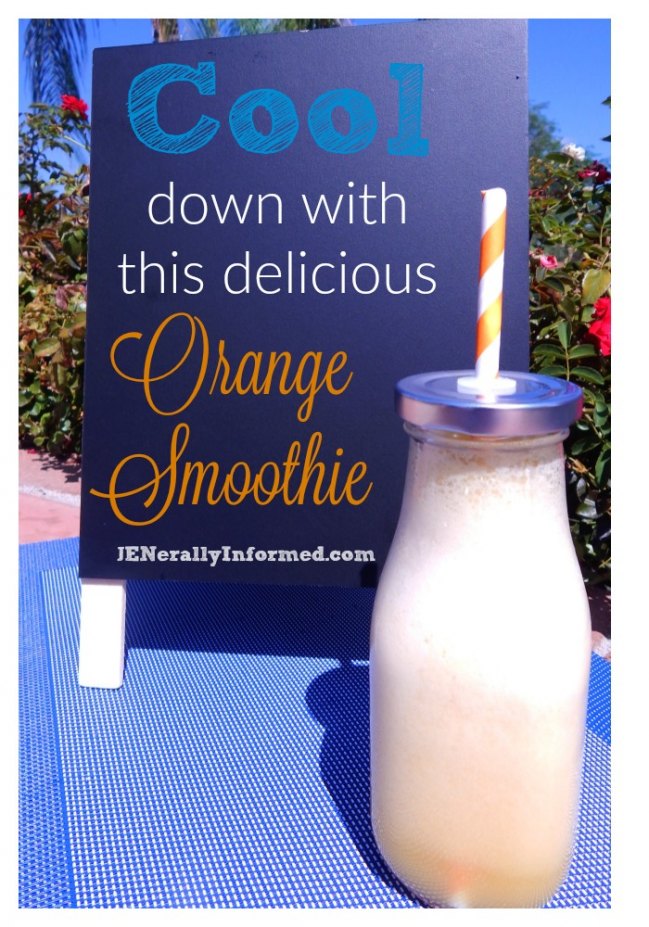 Yummy, right?! So go ahead and whip up your own smoothie without worrying about the mess because, I have good news! Right now you can save $0.50 off (1) ocelo Scrub Sponge Multi-pack.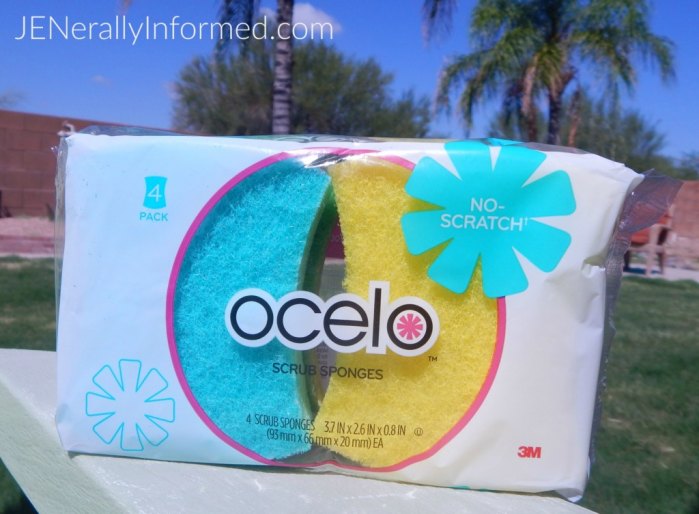 And just in case you haven't heard about this next piece of awesomeness; from August 14th through 20th if you spend $50 in the Target cleaning department you will automatically receive a $15 Target gift card at checkout!! See cleaning just got doubly better!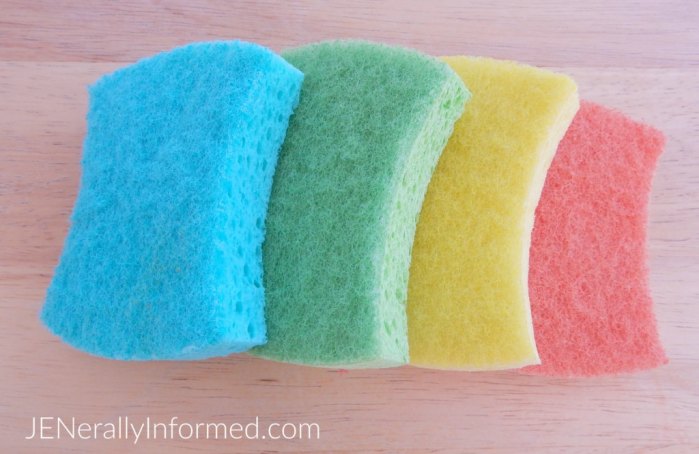 I hope you enjoyed this recipe and I would love to hear how you give things a sparkle in your neck of the woods.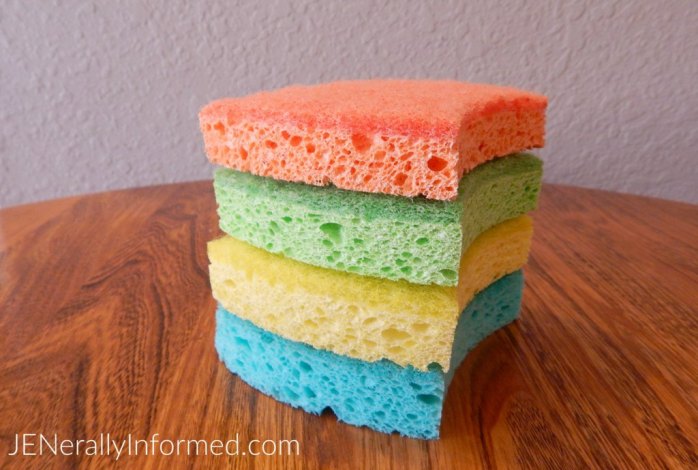 Love,
Jen