This shop has been compensated by Collective Bias, Inc. and its advertiser. All opinions are mine alone. #CaringMadeEasy #CollectiveBias
My mother is a bona fide "produce-a-holic". As a young child I remember she heartily enjoyed having us stop at every side of the road produce stand and mom and pop fruit and vegetable store. Over the years we have had some unexpected, but very delicious stops.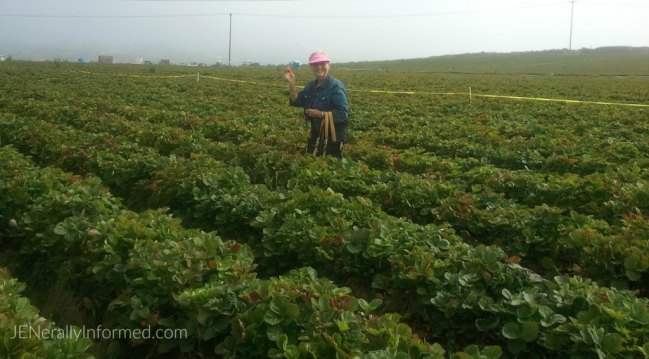 Now that I am a mother myself, my car tends to stop at those same places as well.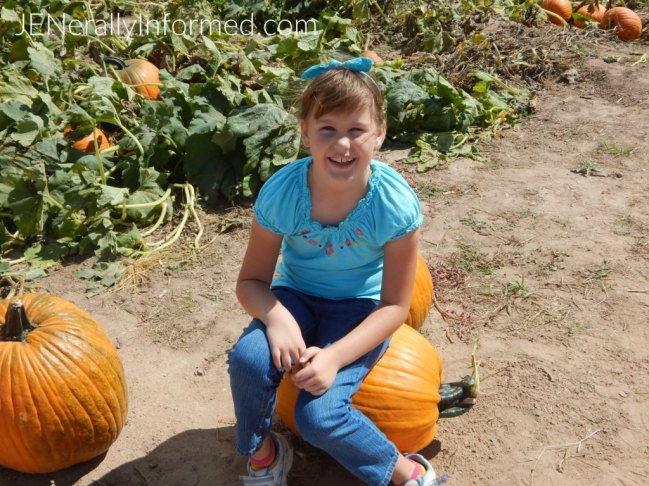 Every family has those shared stories and memories that get so interwoven into our lives and become an important part of of our familial identifying thread. My children still laugh about the time when we went to pick strawberries and somehow the bowl Grandma was using to collect strawberries never seemed to have anything in it. Even though she was pretty actively picking them.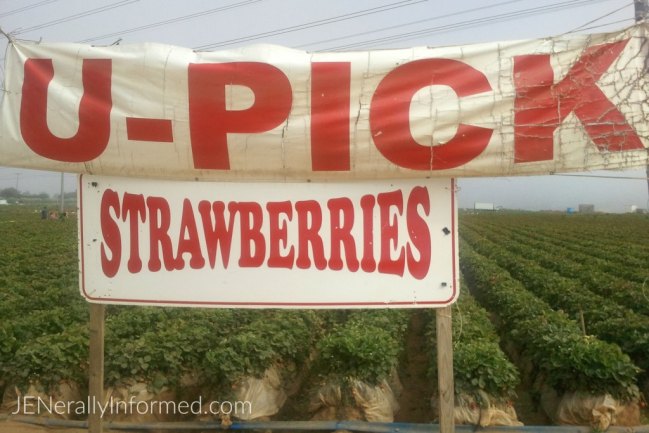 When our family moved back to my home town about 11 years ago, we did so with a desire to make sure that these types of family memories would be a part of our children's lives and they have been. For that I am grateful.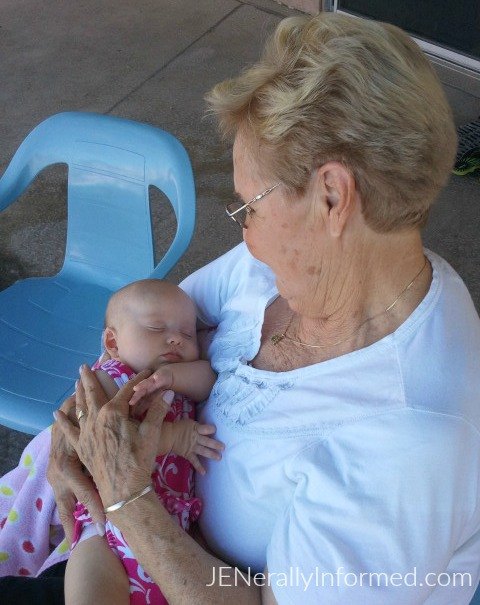 Over the years as life has changed, we are still making memories as a family and it really doesn't matter the place.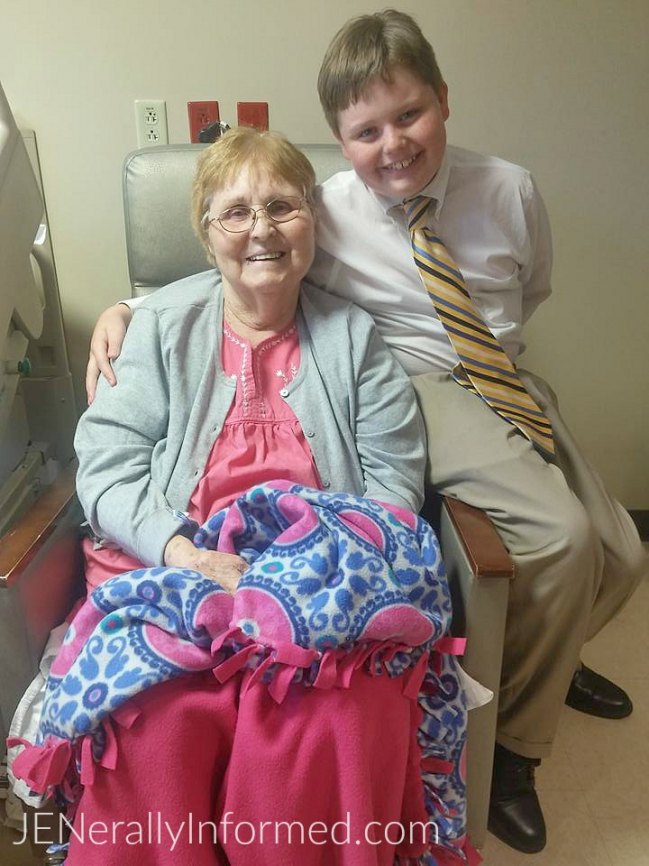 The memories are still important.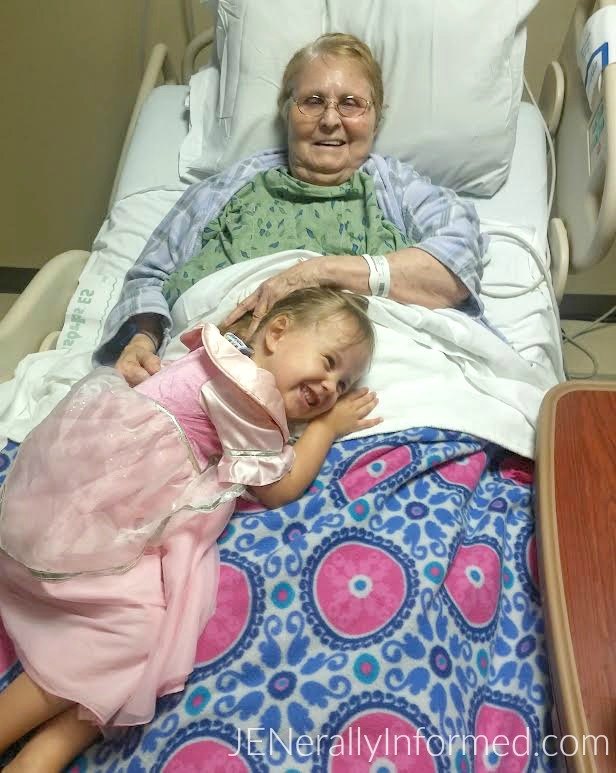 And just like Grandma worked her whole life to take good care of all of us, we feel it an honor to be able to help do the same for her today. Doing that is an important charge for us and one that the whole family takes part in. My children have become experts at creating thoughtful and unique ways to do this. Today I would like to share one of our most recent Grandma care packages with all of you.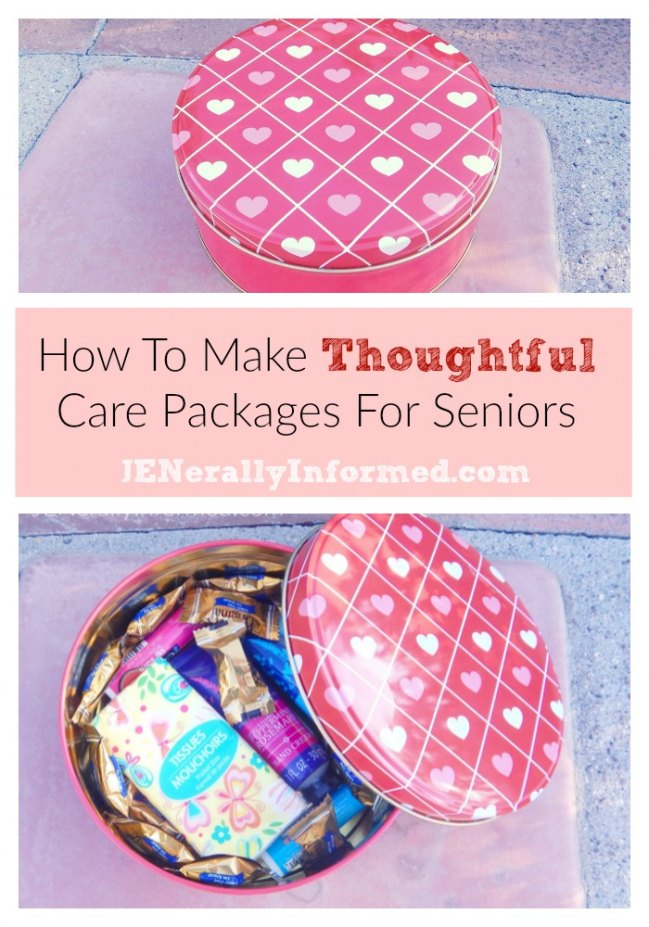 It started with a trip to our local dollar store and finding the cutest little heart tin that my children just knew Grandma would love!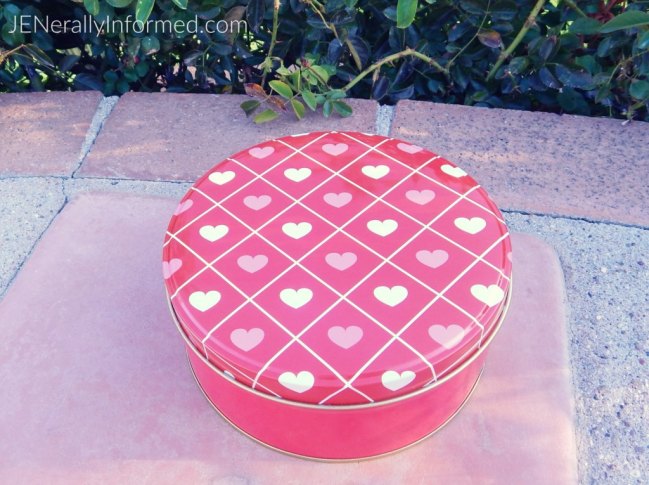 Next we added in some tubes of lip balm, tissues, hand lotion and some sugar free sweet treats.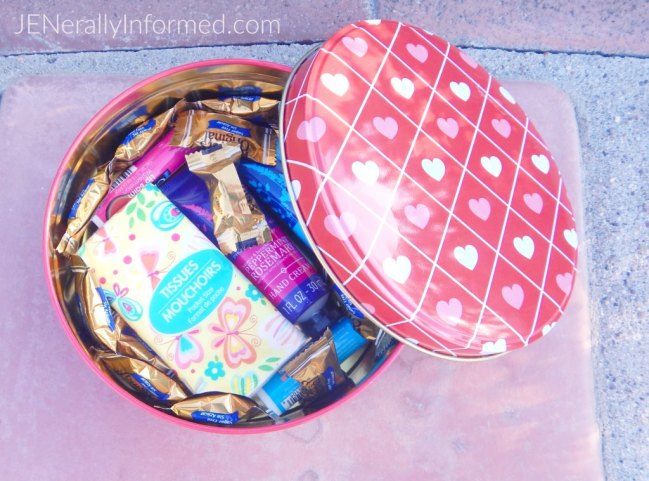 And of course don't forget the card! I created some cute ones and you can print them up for your own use.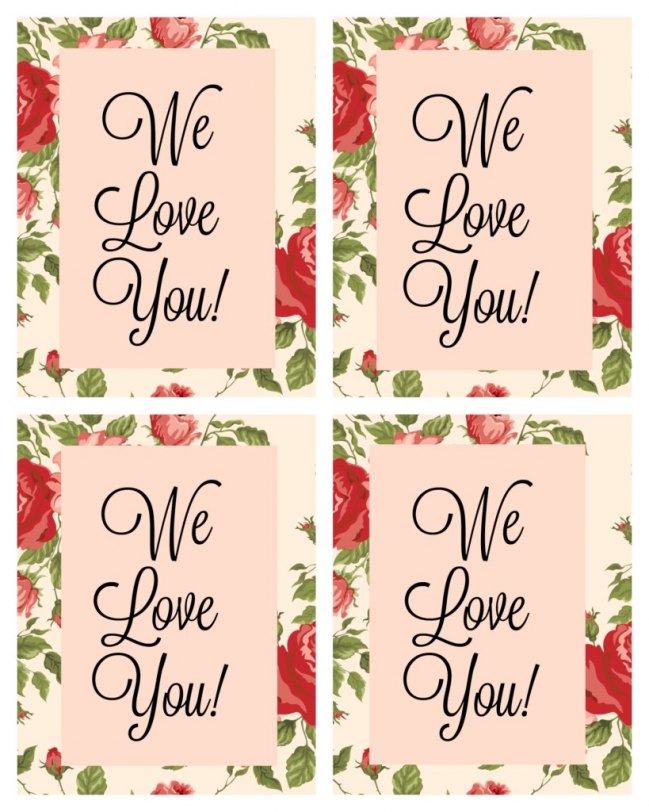 The children are pretty excited to deliver this care package to Grandma, but before we do we need to make one more quick stop at Sam's Club for another care item she needs. On this trip this little monkey was my shopping buddy.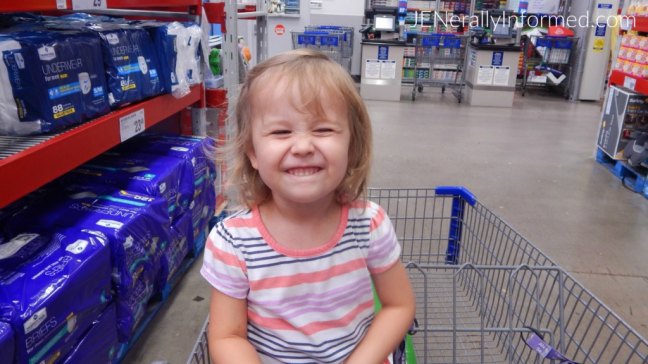 I choose Sam's Club to pick up items my mom needs for a reason, because care givers need resources and Sam's Club helps provide them for me. Resources like great care giving products, online shopping at SamsClub.com as well as in club pick-up are pretty important to me.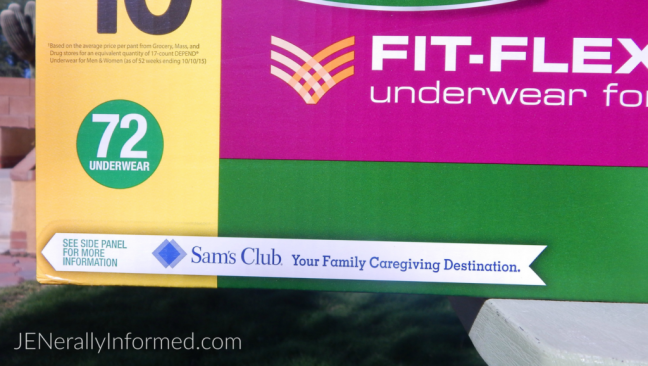 One of the ways that care giving is made easy for our family and also helps Grandma to feel her best is with Depend® Fit-Flex® Underwear for Women.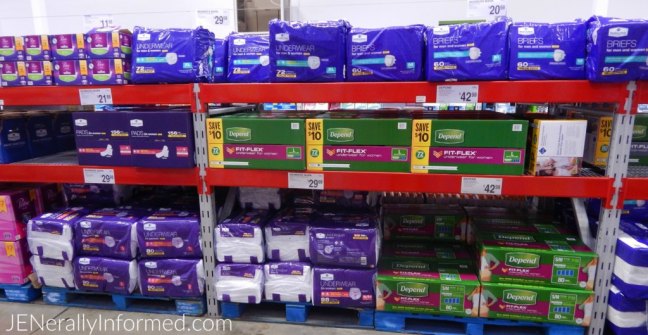 Products like Depend and Poise® help my mom to live her life in both comfort and without unnecessary worry. Depend Fit Flex underwear are soft, with all around leg elastics and a smooth, close-to-body fit that is breathable. Wearing them helps her to feel her best every day and that is important to me, because as a caregiver, I want the best for her.
If you too are a caregiver make sure to be on the lookout for the sticker on the inside of the Depend packaging that you can use to redeem for an awesome caregiver sample kit. Finding this made me happy and I will most definitely be redeeming this at the Pharmacy on my next week's visit to Sam's Club.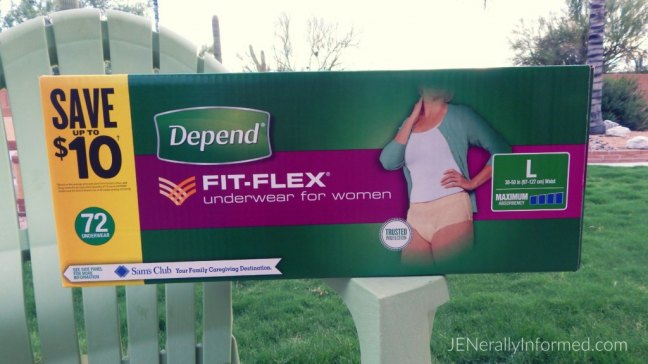 Something to also be aware of is if you download the Digimarc Discovery app and scan anywhere on the packaging, you will be sent to the Sam's Club Caregiver website for other great resources.
So before I go, hugs to all of my fellow caregivers out there! What you are doing is important.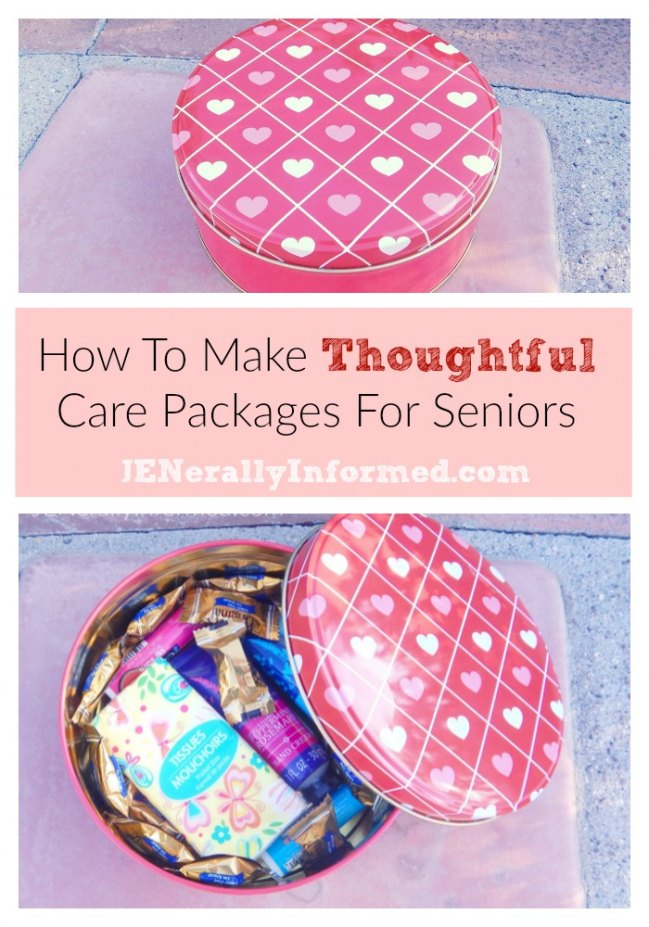 Love,
Jen