A few weeks ago, while showering, I started to think about pizza. Everyone does this right? Except that sometimes I have an exotic itch that needs scratched. This time it centered around balsamic vinegar. I can't get enough of the stuff, especially as a dip for artisan bread. It would only follow that it should work with the right type of pizza, no? Oh yeah, let's get some bacon in there too, right? Obviously, I assumed that Pinterest could take care of this for me?
Except no, because sadly I found that where such a recipe should exist, Pinterest remained silent.
At this point, I realized there was a big, gaping hole in the pizza world that I now felt morally obligated to fill. So today I would like to introduce you to the pizza of your dreams. This is probably the MOST amazing (and easily made) alternative pizza ever, straight from the Jenerally Informed Test Kitchens. I am in love with it and I think you just might be too.
Before I share my pizza recipe with you I want to share a few little tips with you.
First, I used store bought pizza dough that I picked up at Sprouts. It was delicious, cost only a $1.99 and made prepping the pizza a breeze!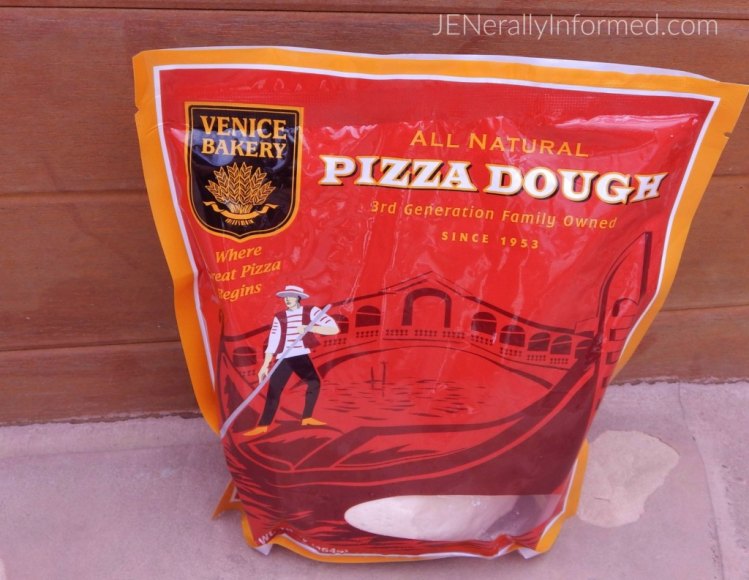 If you want to find out the low down on some other store bought pizza dough brands, you can check this link out.

Lastly, rolling out the pizza dough can be tricky, well at least if you want a perfectly round shaped pizza. I did find this very helpful tutorial from Real Simple about shaping your dough.I opted to have a rectangular shaped pizza that fit my baking stone and thankfully there were no complaints from my crew about the shape.
Now let's move onto the recipe!
Bacon, Alfredo & Spinach Pizza
Ingredients
Pizza dough (I used the pre made Venice Bakery brand from Sprouts)
1 jar of your favorite alfredo sauce
8 ounces of mozzarella cheese
5 pieces of cooked and crumbled bacon pieces
Fresh spinach
Balsamic vinegar
Instructions
Defrost/ pre-made pizza dough according to instructions.
Preheat oven to 400 degrees.
Thirty minutes before working with dough, place the dough ball in a greased bowl and cover with plastic wrap for 30 minutes.
Roll out dough and place on a lightly greased pizza or baking stone.
Spread evenly a good portion of Alfredo sauce over the top of the dough. Making sure to leave a small edge all around the pizza for crust.
Cover generously with mozzarella cheese.
Spread bacon crumbles pieces.
Cook in preheated oven for 20 minutes or until the cheese is bubbly and the crust is golden brown.
Let cool for 5 minutes.
Top pizza with fresh pieces of spinach.
Drizzle the spinach with balsamic vinegar.
https://jenerallyinformed.com/2016/08/bacon-alfredo-spinach-pizza/
Isn't that super easy? Plus this pizza received a unanimous JENerally Informed family stamp of approval.
If your family is as obsessed with pizza as mine, you might also want to check out my tutorial for a super easy to make pizza factory that kids of all ages will love.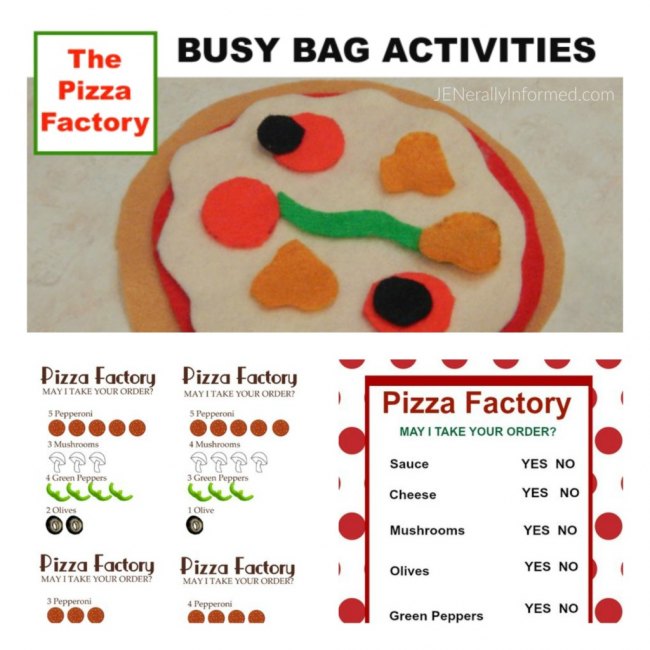 Long live pizza!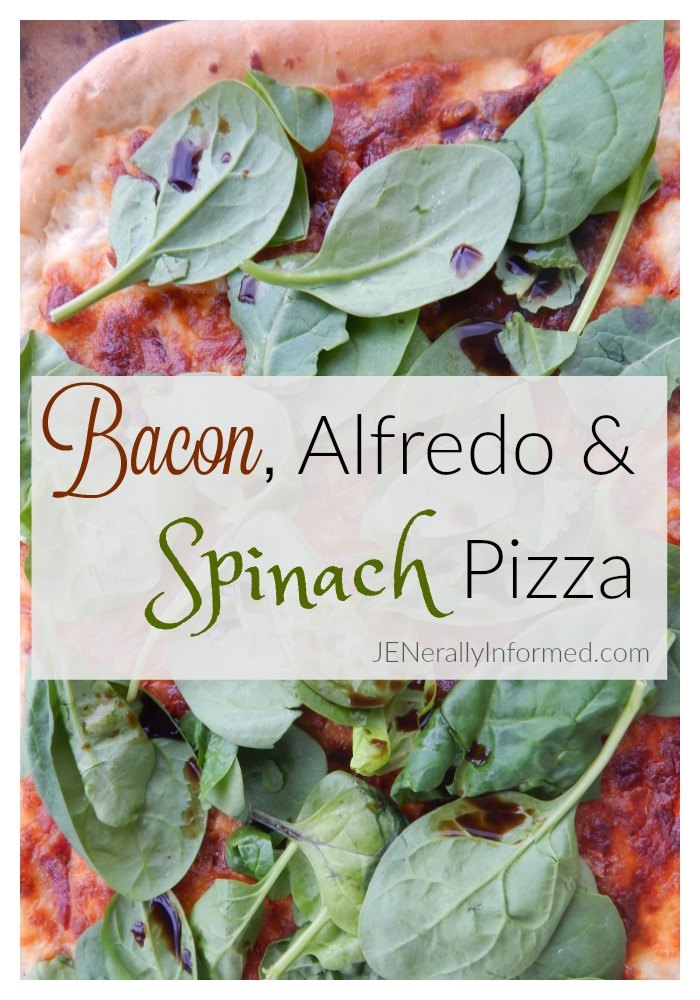 Love,
Jen

Go ahead and share this post, you know you want to!