This shop has been compensated by Collective Bias, Inc. and its advertiser. All opinions are mine alone. #BackToSchoolReady #CollectiveBias
Growing up, my mother ruled the kitchen with an iron fist and a wooden spoon that was probably used more for swatting the children away from picking at the enchiladas than for actual food preparation. Possibly it could have been a magic wand of some sort that aided with her culinary magic.
When I look back on memories of my childhood I find that so many of them were centered around food. Not just the eating of the food, but the shopping for it, making it and then the dinner parties full of loud guitar music, Mexican ballads, tamales, beans and food that was so plentiful much of it was stored in re purposed margarine containers and shipped home with our guests. That was just the way we did it.
Now as a mother, I want my kids to have those experiences. In this beautiful melting pot of cultures that is our family I want them to know the Latino part of their cultural heritage and to enjoy it.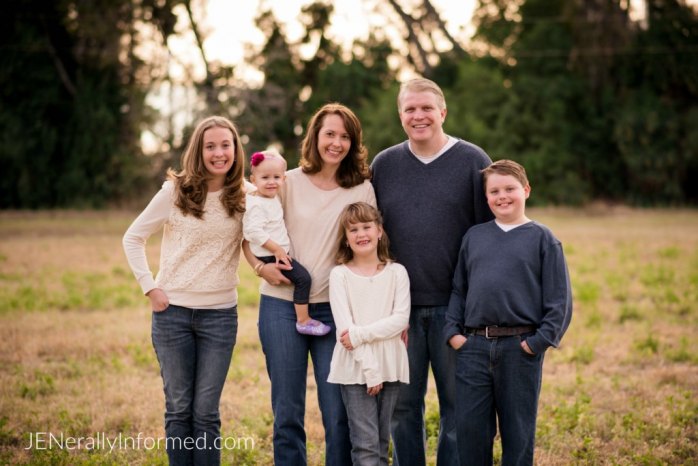 Of course time is always an issue, especially since everyone in our family is back in school now, but with a little help from Nestlé I have found some great ways to make sure our meals are fun, delicious and practical. Not only does Nestlé offer a large variety of fantastic products that pretty much make my life a whole lot better during the busy school year, but their motto of 'Good Food, Good Life' is something I can totally support!
Today I would like to share a few delicious recipes and meal ideas that I use to feed my family using Nestlé products. The recipes and products I am sharing will help you both at the start and end of your day. So get ready folks these are good!
I picked up all of my ingredients for these recipes at my local Walmart, packed in the cart right next to all of the needed school supplies.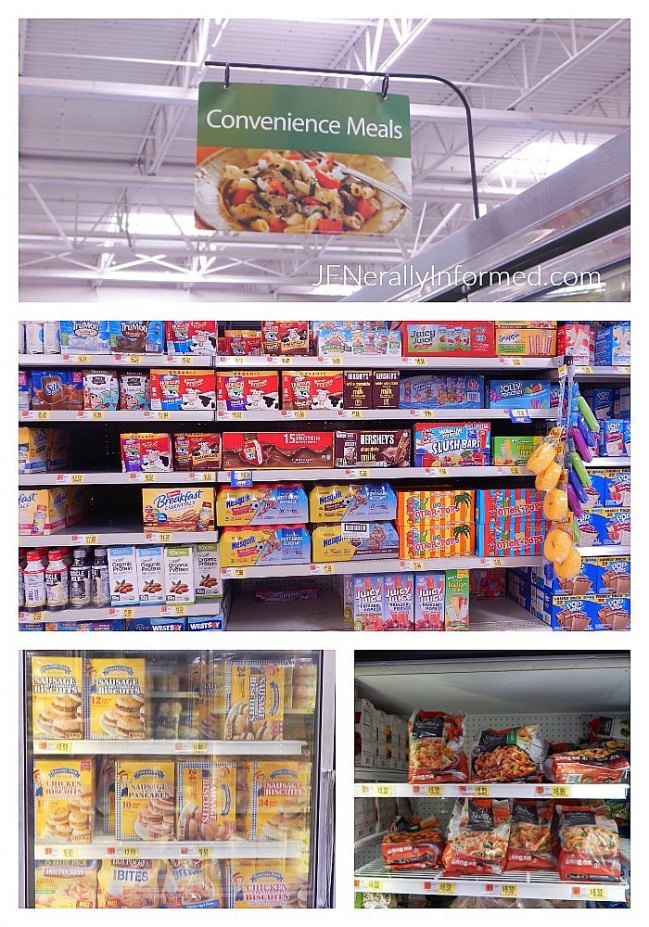 So, without further delay, get ready for some drool worthy dishes that are perfect for back to school!
First I want to share a delicious and super easy recipe for a Mexican Bean Salad. This dish is so yummy, full of bold flavors and is the perfect pairing for another dish I will be sharing with you today in just a minute.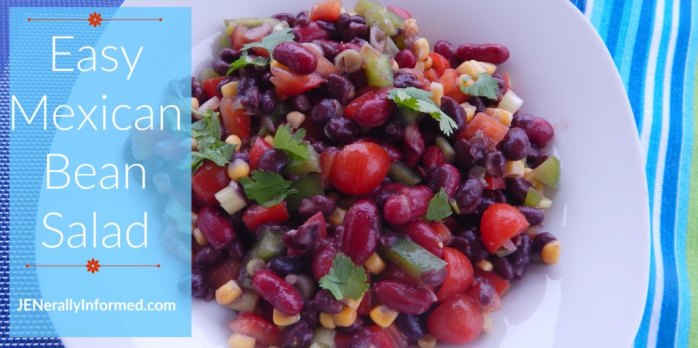 Ingredients
2 cans black beans
1 can dark red kidney beans
1 bag frozen corn
1 cup grape tomatoes
1 cup chopped green bell pepper (1 medium)
1 cup chopped red bell pepper (1 medium)
1/2 cup sliced green onions (8 medium)
1/4 cup chopped fresh cilantro
1/4 cup white wine vinegar
1/2 tsp salt (optional)
Instructions
In a large bowl add drained and rinsed beans.
Add corn.
Cut up tomatoes, peppers and onions.
Add to bowl.
Add vinegar and salt to taste.
Mix well.
Garnish with cilantro and give the dish one final mix.
https://jenerallyinformed.com/2016/08/back-to-school/
I mentioned before that the Mexican Bean Salad would be a perfect pairing with my featured entree: STOUFFER'S® Skillets Chicken Alfredo!
This is so delicious and super easy to make, which makes it a great meal for a busy weeknight. A definite go-to, stress free, family favorite! You might notice, I garnished mine with just a little bit of Cilantro, because it's in my genes.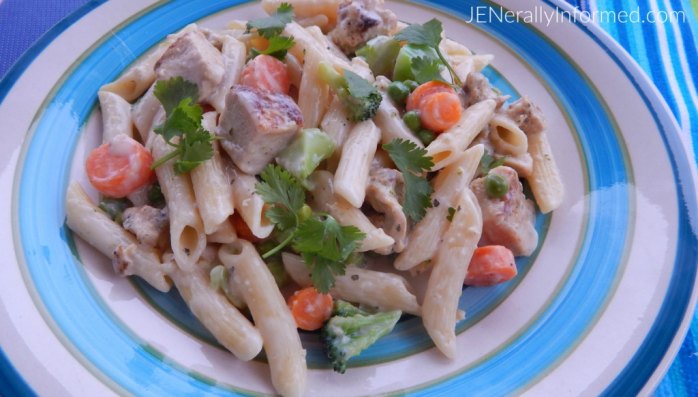 And I have good news, from July 25 to September 15, when you purchase any two (2) 30 oz. or larger Stouffers products and at least one (1) refrigerated Tollhouse cookie dough product at a participating Walmart store you can get a $5 Walmart egift card! Woo-hoo! All you have to do is follow these 4 simple steps:
Step 1 – Purchase products
Step 2 – Take a photo of your receipt, the image must be clear and legible, with the purchase date included and showing the qualified purchase.
Step 3 – Text NESTLEFAMILY to 35350
Step 4 – Once confirming you want to participate by responding 'YES', you will be prompted to send the image of your receipt.
Check out the dates and complete rules HERE!!
Now let's move onto a breakfast idea I am pretty sure your family will love.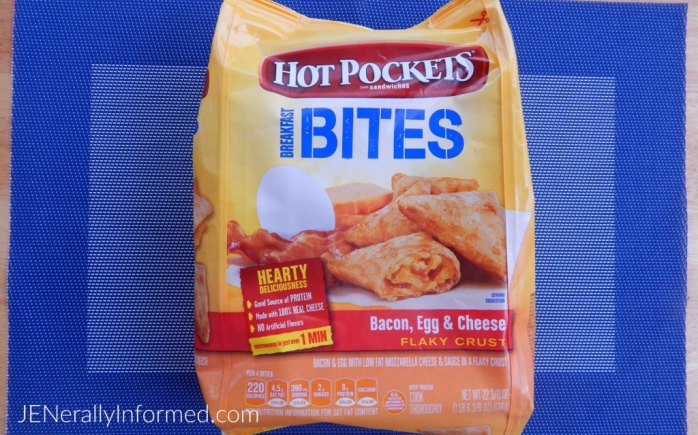 It is fun to surprise your family at the breakfast table with these HOT POCKETS® Breakfast Bites.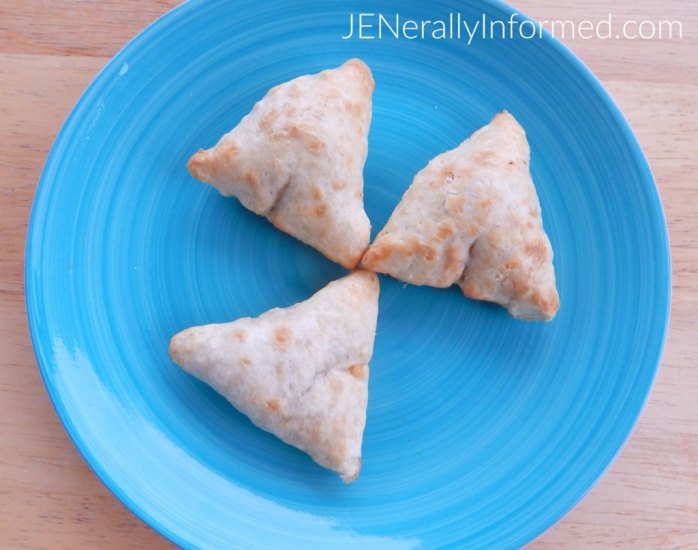 Add in chocolate Nesquick® and your family will be singing your praises!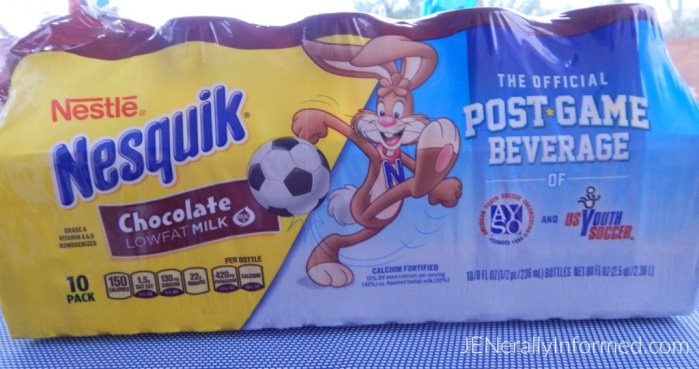 Heck, I was singing my own praises, loudly!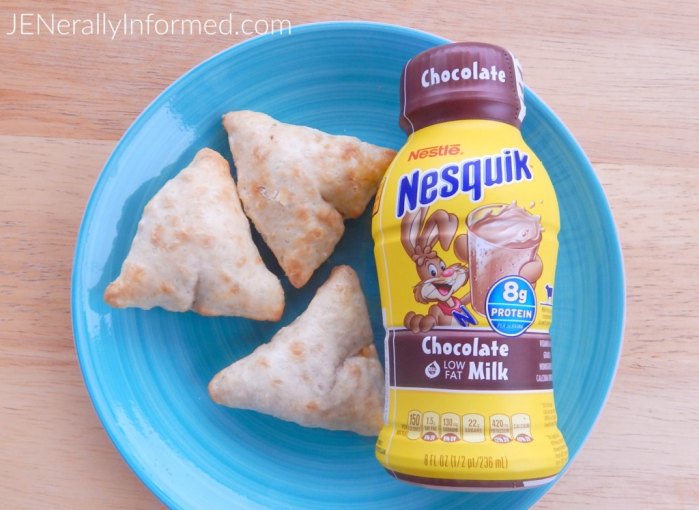 I hope these recipes have given you some fresh inspiration for your own busy back to school season. If you would like some more great meal ideas then make sure to follow the Nestlé Flavorful Moments Pinterest Board.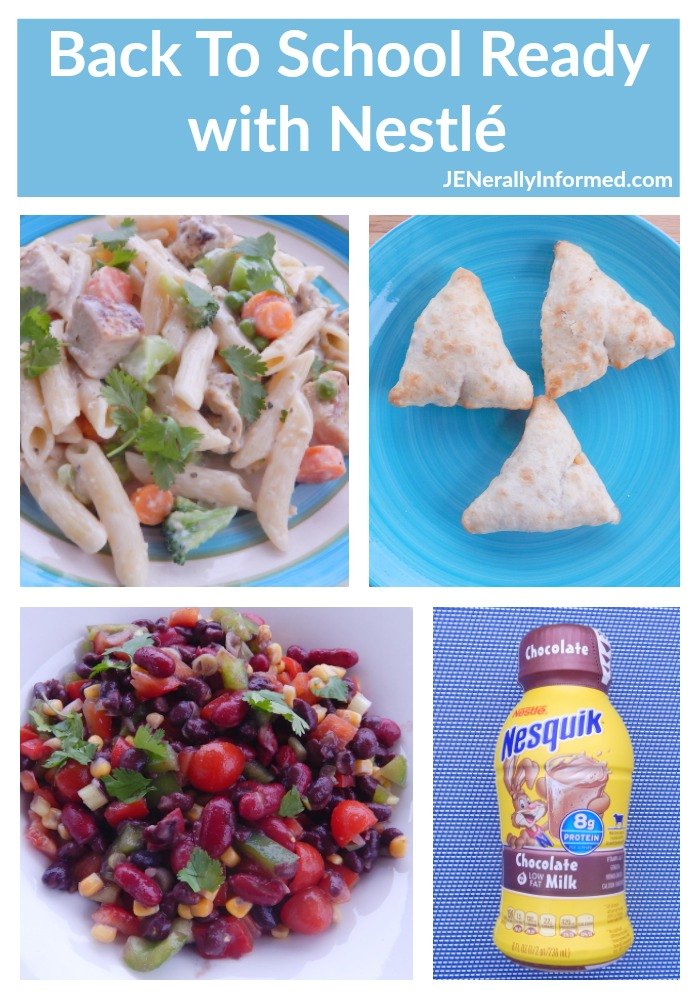 Love,
Jen

Go ahead and share this post, you know you want to!