Every house and family has their own set of rules for all withing the house. For example, in our home, one of the biggest imperatives is "Thou shalt NOT be annoying." I don't know exactly when that rule came into existence, but it has stuck. And is strictly enforced. Mostly with sibling to sibling policing.
Unfortunately, the rule about Mom's hidden stash of candy is regularly and willfully ignored. I remember the first time that I found one of my young children snacking happily away on one of my what I thought was hidden Reeses Peanut Butter Cups; it was a turning point for me. Awakening the realization that as a mother there was no longer anything I had that was not shared with my "beloved" progeny. Including trips to the bathroom, showers and a whole list of other things.
Anyways since we are talking about my rule breaking offspring and all, I recently read a children's book about a house with the following rules:
ALWAYS PACK A TOOTHBRUSH
REMOVE MUDDY SHOES BEFORE ENTERING THE HOUSE
AND NEVER EVER OPEN THE RED DOOR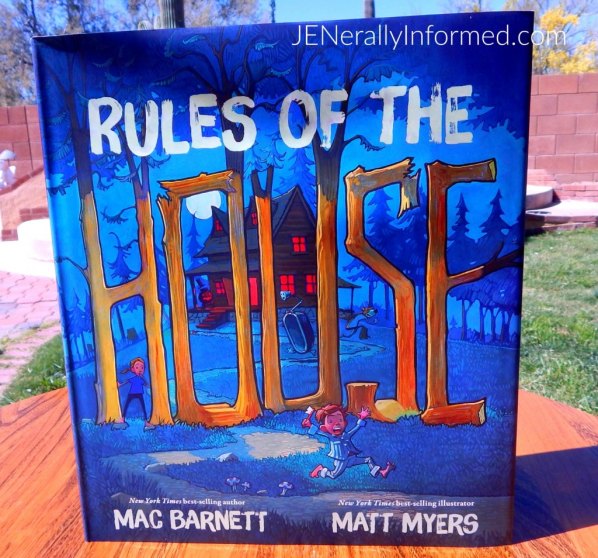 I like these rules and I liked the book. Although the whole red door rule would be something my kids would definitely have to test. Because that just might be where Mom's hidden candy stash has been moved to…
So would you like to find out what the rest of the house rules in this book are? As well as what happens if the red door is opened? I know you do! Rules of the House is a new book from Disney Hyperion Books and from New York Times Best Selling Author Mac Barnett and New York Times Best Selling Illustrator Matt Myers.
Rules Of The House is set to hit a local book store near you starting May 3rd or how about entering right NOW to win your very own copy of the book along with some other fabulous bling by entering my Rafflecopter giveaway below!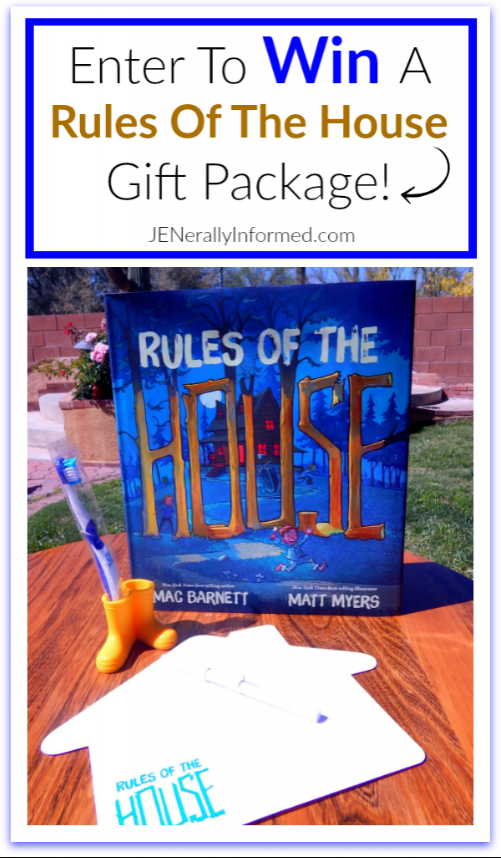 a Rafflecopter giveaway

I think I need that handy dandy little white board to protect my secret stash with the following statement, "Eat this candy and your mother will make your life very difficult!" Does it sound imposing enough? Maybe adding more exclamation points to my warning would do the trick I'm sure right? Yeah, who am I kidding?
I would love to hear about some of your family's house rules and what you do to enforce them.
Best wishes for a great day and thanks for stopping by.
Stay Happy! Stay Informed!

Love,
Jen


Go ahead and share this post, you know you want to!