This shop has been compensated by Collective Bias, Inc. and its advertiser. All opinions are mine alone. #SummerCarCare #CollectiveBias
Our family is proficient in a great number of things. There are, however, two areas for which we have a bit of a deficiency; automotive repair and sewing. Straight up, whatever cumulative sewing skill we have, belongs with Jen's Guy. I understand that, for me, the sewing thing is mostly a lost cause. I can live with that. Providing basic car care, however, is something all of us are working on.
Our family lives in the land of sweltering summer heat and, through sad experience, we have learned how important it is to take care of our cars. Being stranded on the side of the road when it is 116 degrees Fahrenheit leaves a bit to be desired. One of the ways we prepare our cars for the summer heat is by replacing our engine air filters.
Changing your engine air filter is really important! Air filters are the engine's first line of defense, and it is something that almost anyone can do. For the record, I just changed my air filter out in less than 5 minutes BY MYSELF. Please limit your applause, I'm humble…
Today I want to show you just how easy it is to replace your engine air filter. You can do it too!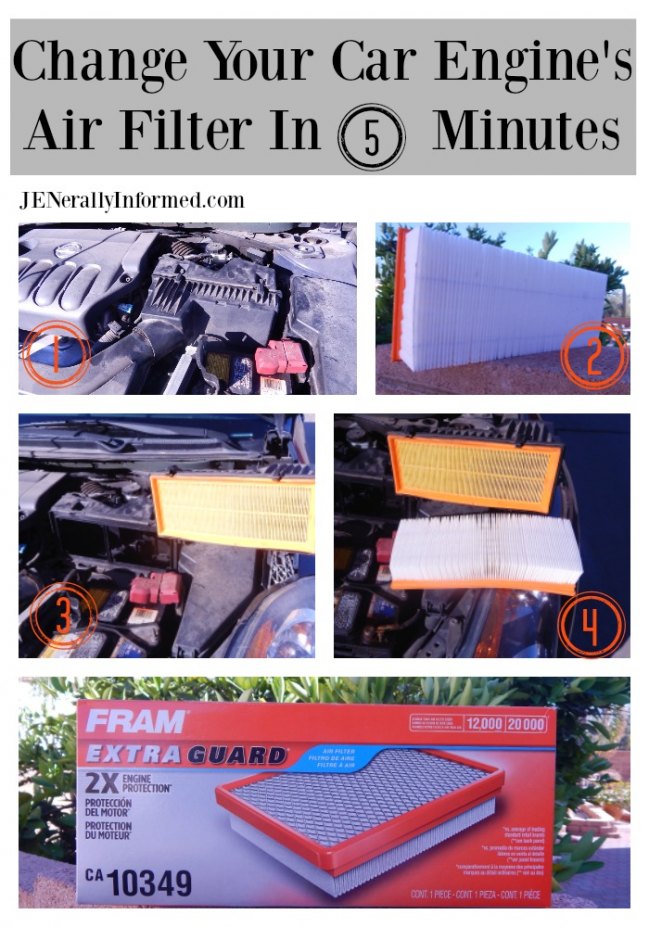 First start with a FRAM engine air filter. I used the Extra Guard one.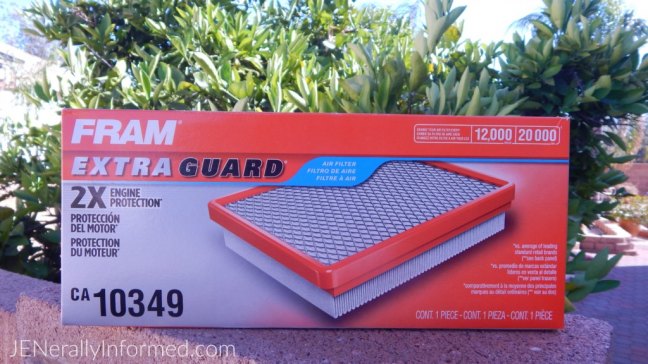 I picked my FRAM engine filter up at Walmart after checking availability here. How easy was that!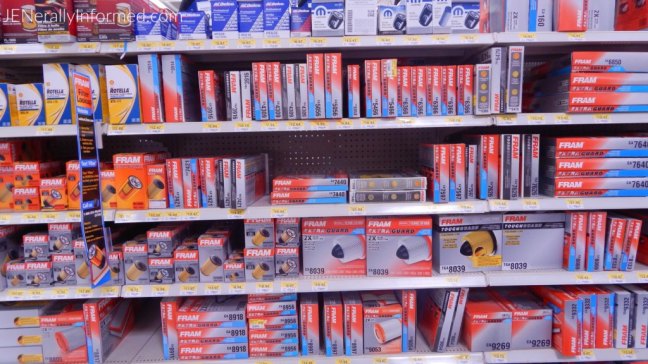 Next, pop the hood and find where the engine air filter case is. This is what mine looked like. Look for the snap clasps. P.S. I stopped my OCD tendencies just barely by taking this picture without dusting down the engine. I really wanted to dust it though…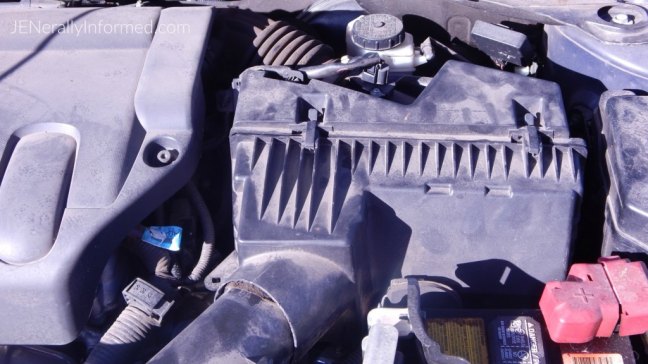 My air filter case has 2 little clasps and a hose that connects it. I unlatched the tabs and loosened the hose a little and off came the cover.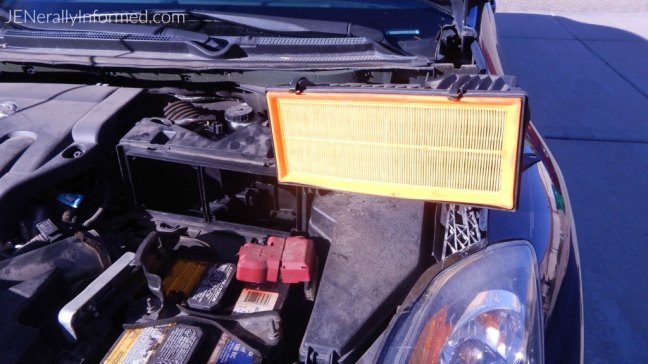 I didn't take pictures of this, but when I pulled the old filter a bunch of dead bugs and some really nasty stuff fell out! It was definitely time for a change. A clean air filter improves airflow and prevents dirt and dust from entering and damaging the engine. Here is the old filter side by side the new one. Look at how pretty and sparkly white the new one is.
Next I just popped out the old one (I threw it in the trash straightaway) and put in the new one.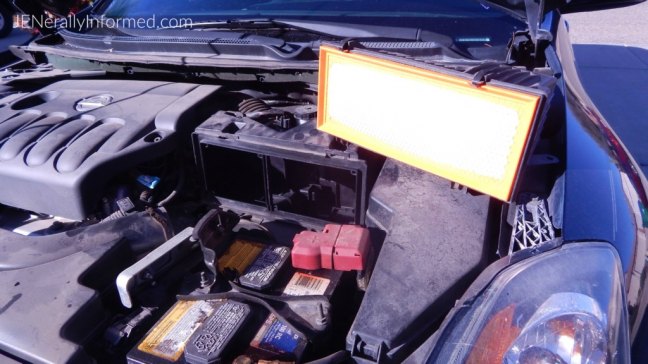 I closed the case back up and, voila, I was done in less than 5 minutes! I am feeling like I have mad car care skills. Well, at least in this area.
Plus I am happy knowing that my new clean air filter can help to increase acceleration, horsepower, and improve my engine's overall performance. Things my old and dirty air filter definitely was NOT doing!
So now our family is ready for our summer adventures! And to help you get ready for your summer I have made a cute little printable to help you keep track of your car care maintenance. You are welcome. Oh and make sure one of the first entries you put on it is replacing your engine's air filter.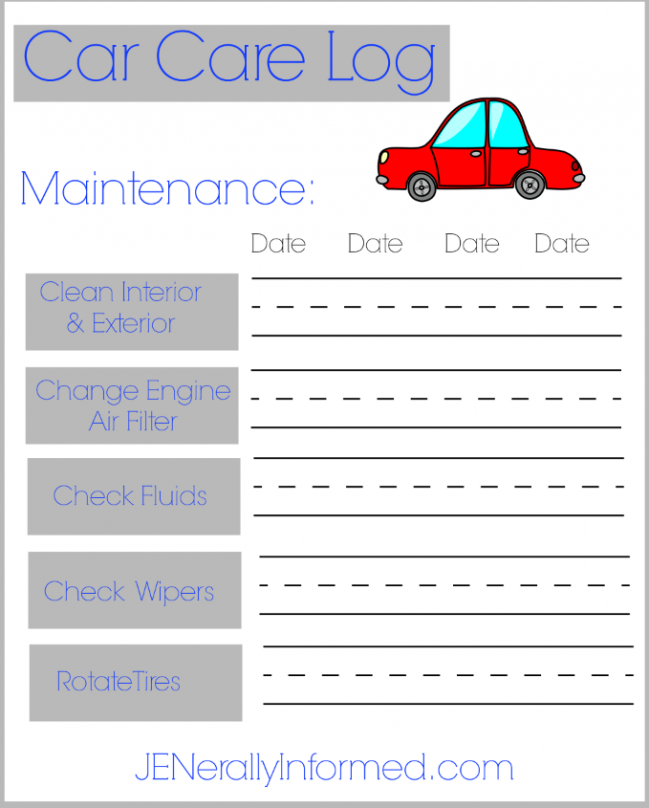 Stay Happy! Stay Informed!

Love,
Jen


Go ahead and share this post, you know you want to!