This shop has been compensated by Collective Bias, Inc. and its advertiser. All opinions are mine alone. #CerealAnytime #CollectiveBias
My family loves cereal. I mean they really, really love it. In our house cereal is pretty much considered a great anytime meal or snack. I think this love affair with milky crunchy goodness has been passed down through our genetics or something, because there is nothing that makes me happier than a bowl of cereal. Obviously, even my youngest daughter feels this same way.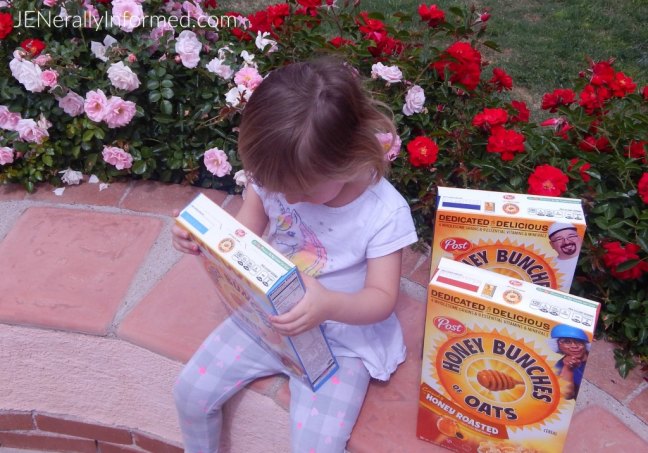 Since we take our cereal very seriously around here, Post is pretty much the King for our family, because they make ALL of us happy with their wide range of varieties and flavors!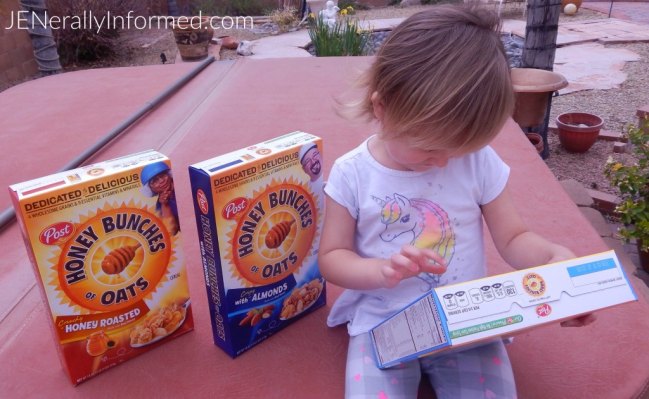 Isn't that picture of my daughter trying to pick out her favorite cereal adorable? I admit to having this very same conundrum, because all of these flavors make me feel the happy too!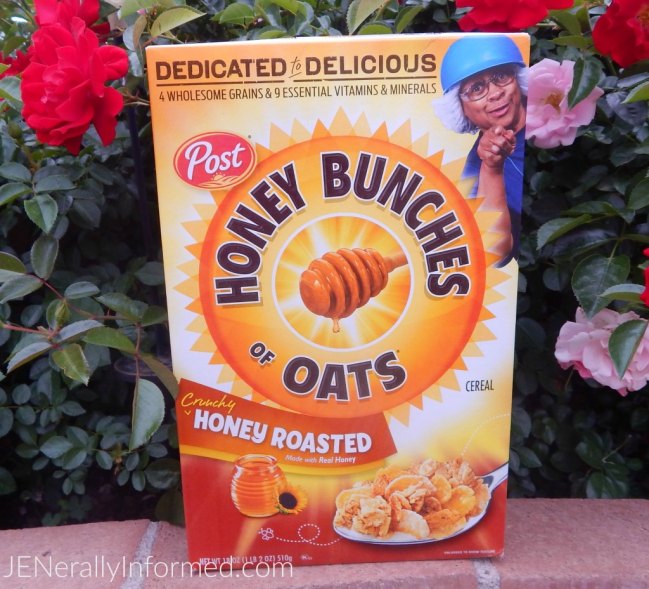 Do you have a favorite Honey Bunches of Oats flavor like Honey Bunches of Oats with Almonds? Or do you love them all?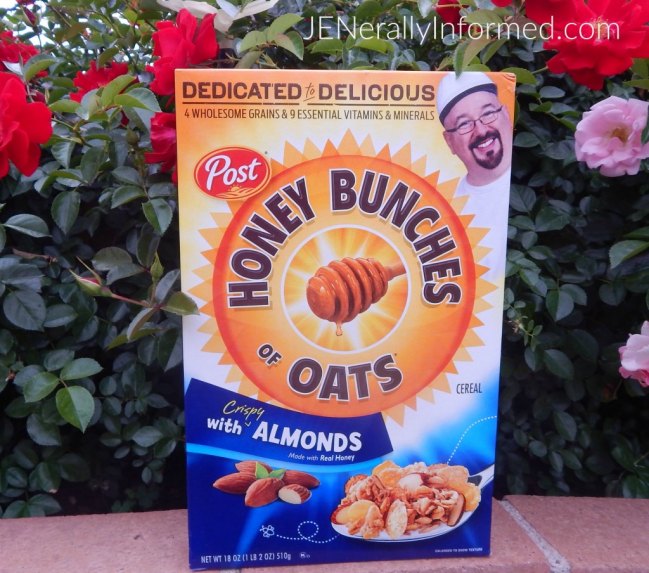 And because we are all about the information over here, did you know that Honey Bunches of Oats now has a gluten free option?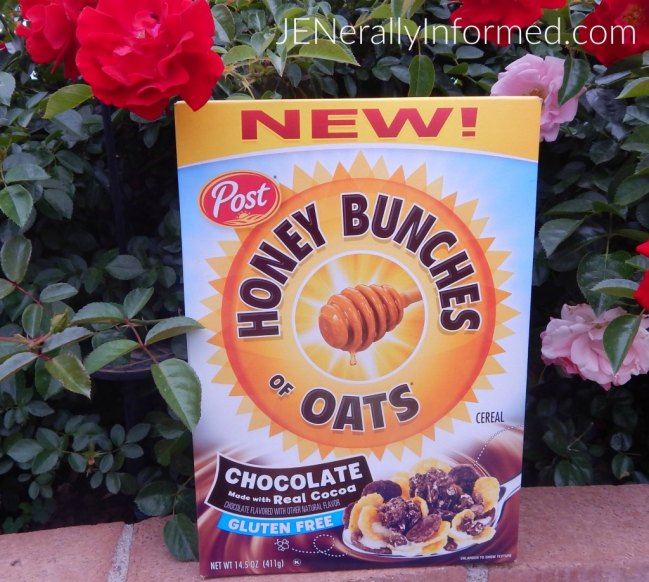 Plus there are also two NEW in-store products; Crunch O's and Kung Fu Panda Po Power Crunch! That my friends is called sweetening the pot!
Cereal really helps to make our mornings much more calm and easy as a family. Because I do quite enjoy chatting around the breakfast table and eating our cereal in the mornings together, but as I mentioned earlier we eat cereal throughout our day. It can be a great day time power up snack.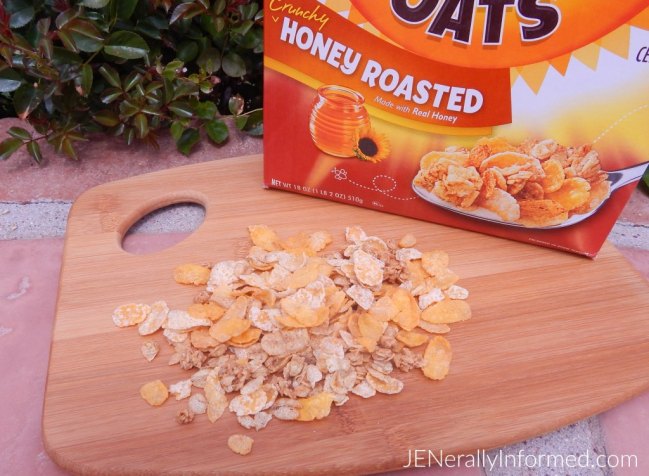 For our family we love that cereal is perfectly portable for all of our adventures by simply putting it into little containers or bags as we set off into our beautiful desert!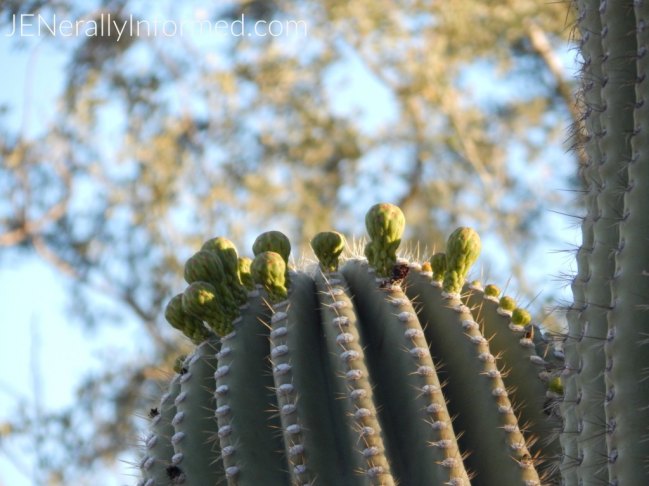 You can also make some pretty delicious, adventure ready recipes with cereal. Take a look at this banana bread recipe that my family loves! Include Honey Bunches of Oats Honey Roasted and boom, you have added in another level of yum!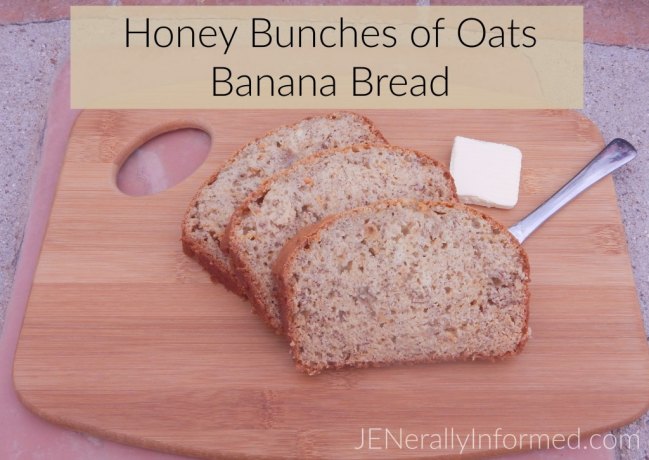 This bread can be a desert, part of a lunch, for on-the-go snacking, and pretty much a litany of limitless eating possibilities. Also, making it is about the easiest thing ever. Are you ready to learn how?
First combine 1/2 cup margarine, 1 cup sugar and 2 eggs in a mixing bowl.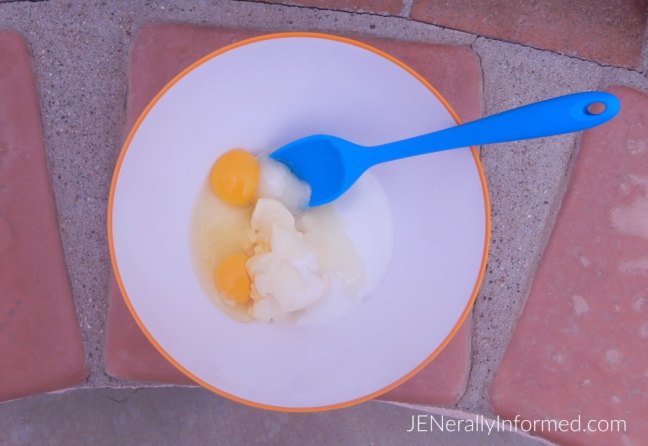 Next, add in 2 cups flour, 1 teaspoon baking soda, a pinch of salt, and 3 ripe (or frozen and thawed bananas). Mix well.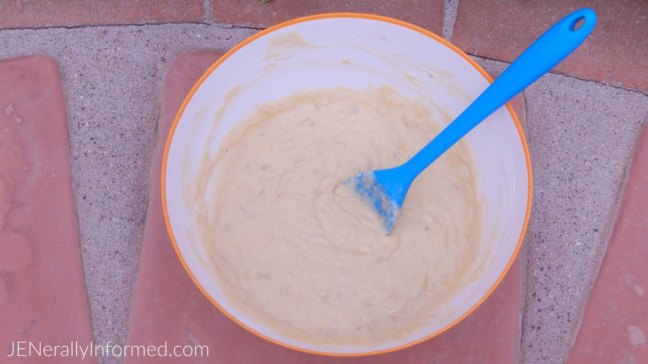 Now measure out 1 cup Honey Bunches of Oats Honey Roasted cereal into a small plastic baggy and crush. I didn't pulverize mine, just broke it into smaller pieces.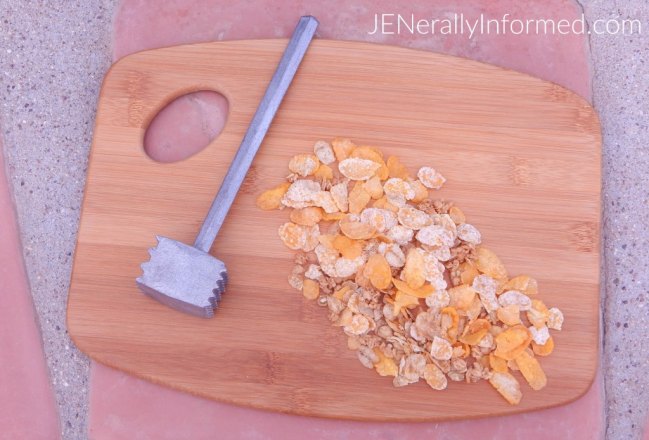 Mix all of your ingredients well and then pour your batter into a greased bread loaf pan. Bake in a 350 degree preheated oven for about 60 minutes. Then wait for the delicious smell of this bread to start filling your house!
Here is also a recipe card so that you can print this recipe up to have on hand, because trust me you are going to want to do that!
Honey Bunches of Oats Banana Bread
Ingredients
1/2 cup margarine
1 cup sugar
2 eggs
2 cups flour
1 tsp. baking soda
3 large ripe bananas
Pinch of salt
1 cup Honey Bunches of Oats Honey Roasted Cereal
Instructions
Grease pan.
Cream margarine, sugar and eggs.
Mix dry ingredients together.
Crush cereal in a plastic bag and add to your mixture.
Mix well.
Bake at 350 for 60 minutes.
https://jenerallyinformed.com/2016/04/breakfast-banana-bread/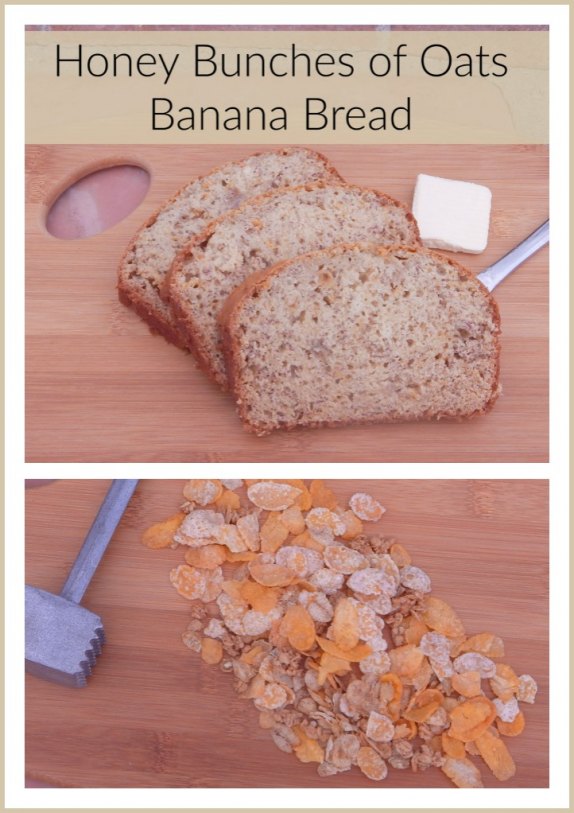 All of this has made you hungry for cereal hasn't it? Well head on over to Walmart, because they have got you covered!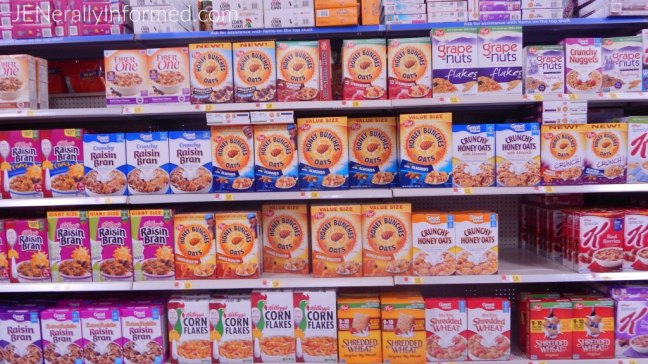 Thanks for popping in and visiting me today and may your cereal bowl always be full and your milk fresh and frosty!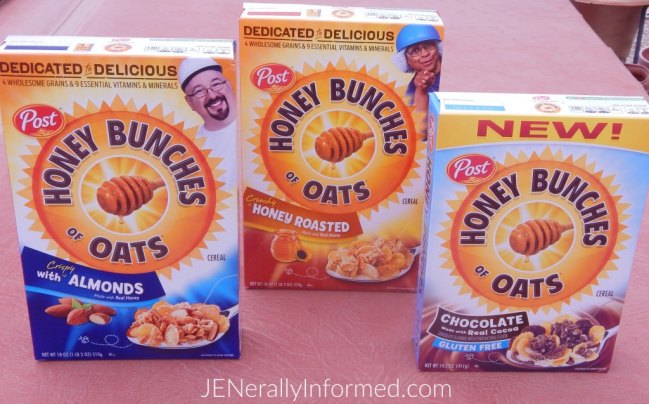 Stay Happy! Stay Informed!

Love,
Jen


Go ahead and share this post, you know you want to!