This shop has been compensated by Collective Bias, Inc. and its advertiser. All opinions are mine alone. #LoveYourLawn #CollectiveBias
My Dad had the ability to make anything in the garden grow and flourish. As a little girl I would hear people say he had a green thumb. That always confused me, because I would look at his hands and there wasn't a trace of green at all. He seemed to be proud of the green that only adults could see as far as I could tell.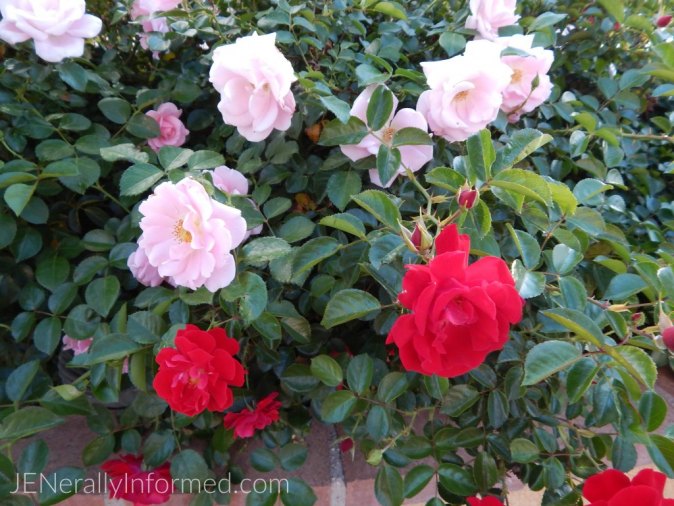 Just like my Dad, I now too find solace and great joy when my hands are working in a garden. In fact, when we were looking for a new family home, finding a place with a back yard in which I could putter and garden was an absolute must. Luckily, I think we found that place.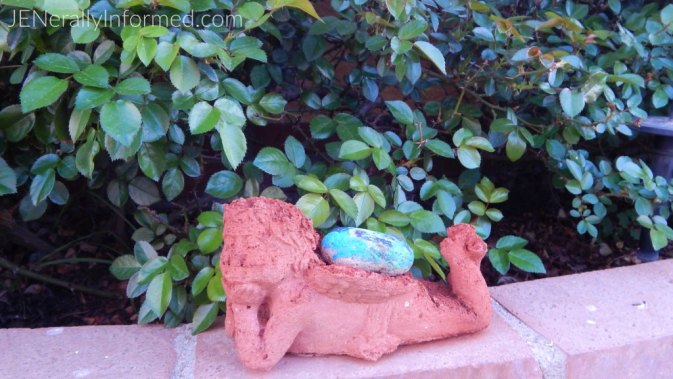 We live in the dessert and we share our backyard space with interesting wildlife.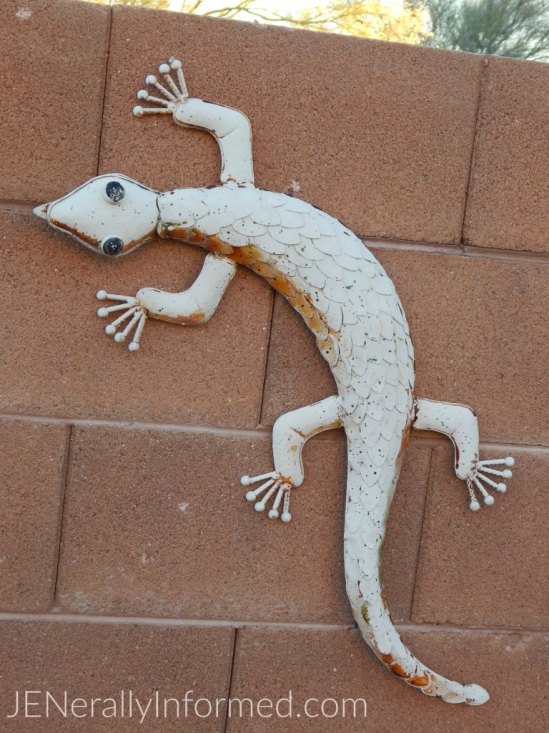 And, fortunately, this is as prickly as our neighbors get.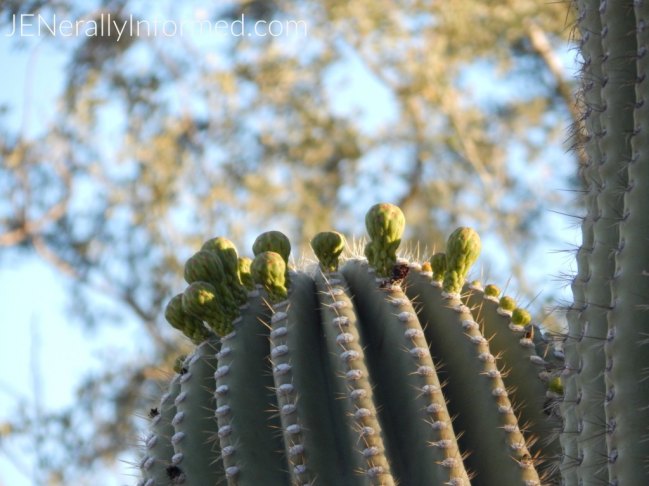 Our outdoor space means so much to our family. It is where we play, explore and dream!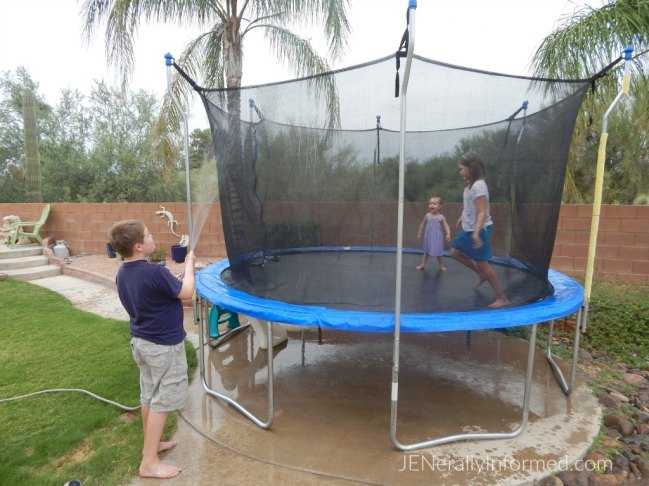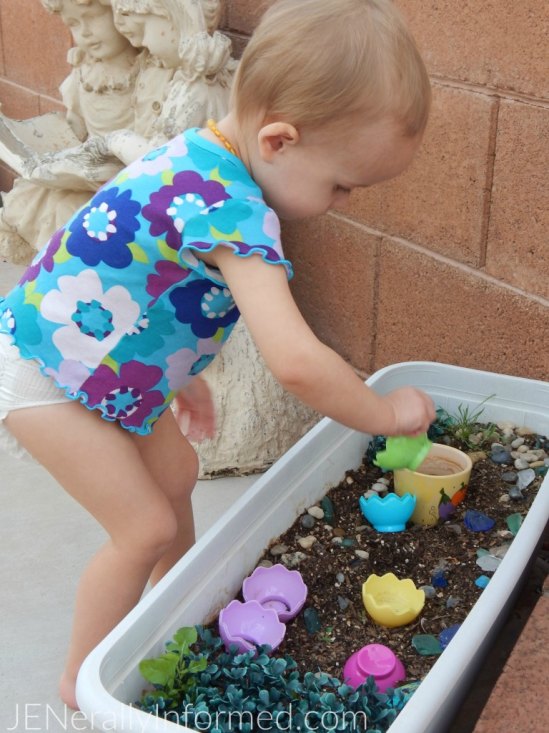 As the winter months draw to a close, I have been refining my ideas for sprucing things up and making our backyard spring and summer ready. Summer will bring kiddie pools, popsicles, nighttime star gazing, backyard movies and dancing in the rain; all best enjoyed on a beautifully lush, cool and green lawn.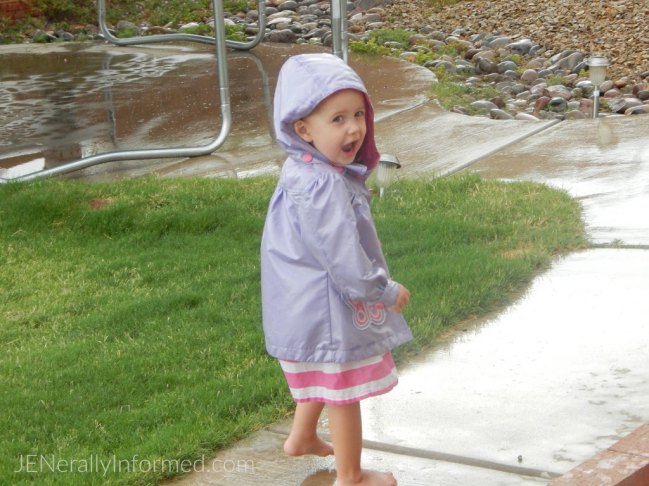 This year we are hoping to add a yummy vegetable garden and a large fairy garden right next to our lawn and I can't wait to get started! We are going to have so much fun growing vegetables and then of course making a wonderful and cool retreat for our magical guests. And as my 8 year old daughter says we need to make sure our lawn and backyard are "tip top so that the fairies will want to stay". You have to love her style, so here is a great check list to help keep your lawn and backyard a place you enjoy!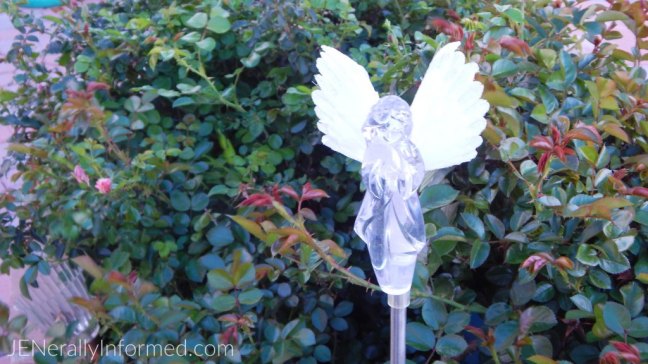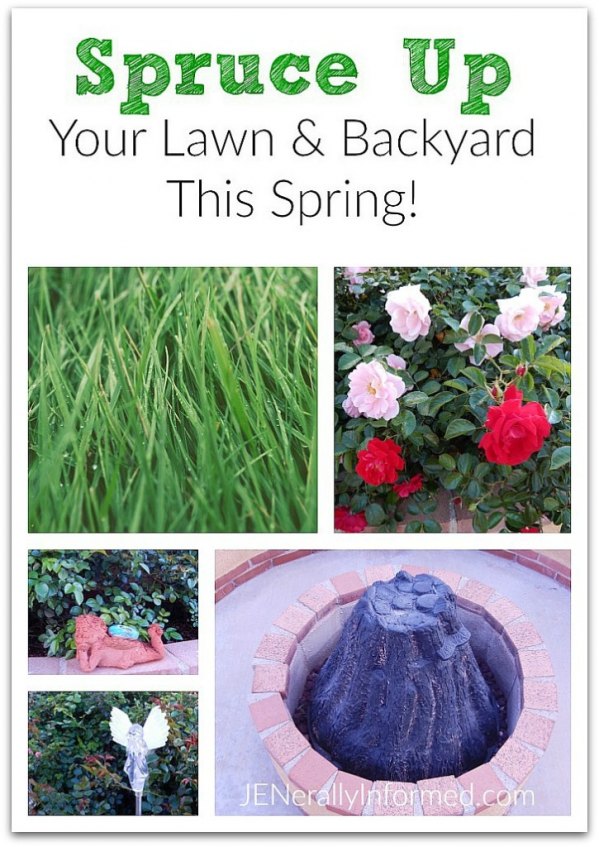 1. Early spring is the time to take stock of the condition of your lawn. If you wait until summer, especially here in the desert it is a bit too late. I aerate, rake and mow away the old grass, and of course use Scotts® Turf Builder® Weed & Feed. It will cover up to 5,000 square ft and helps you rid your lawn of the weeds you see and thicken your grass to crowd out the ones you don't!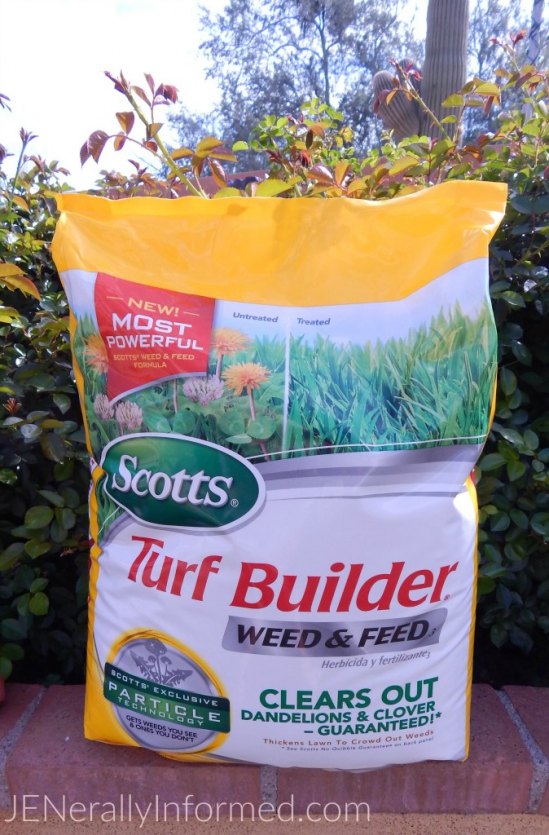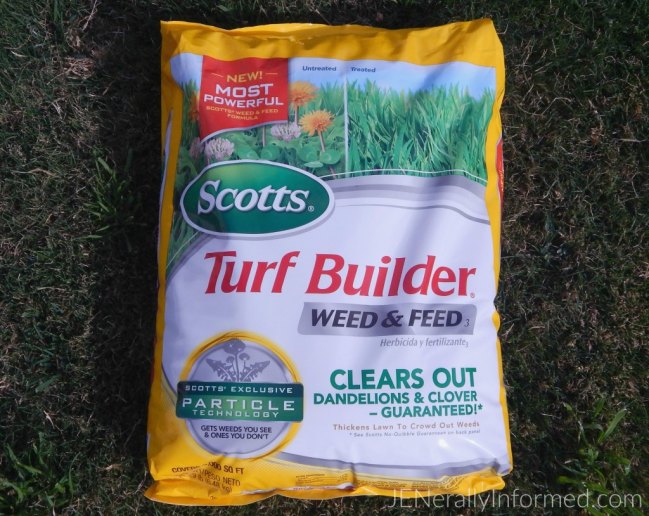 I picked my Turf Builder® up in the garden center at my local Walmart.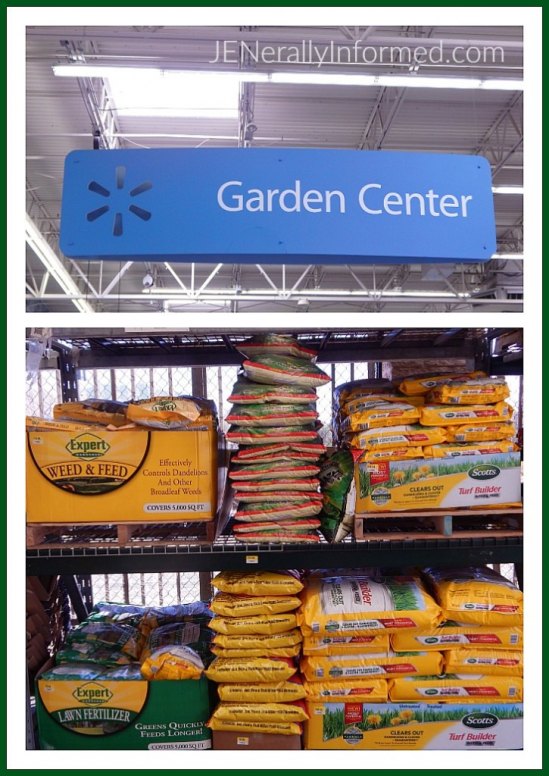 Looking for specific information for how Scotts® Turf Builder® Weed & Feed can help solve your lawn problems? Click here to sign up for the Scotts' email reminder service to receive specific tips and information for your area!
2. Make sure to trim up all the dead and dry winter tree branches and bushes.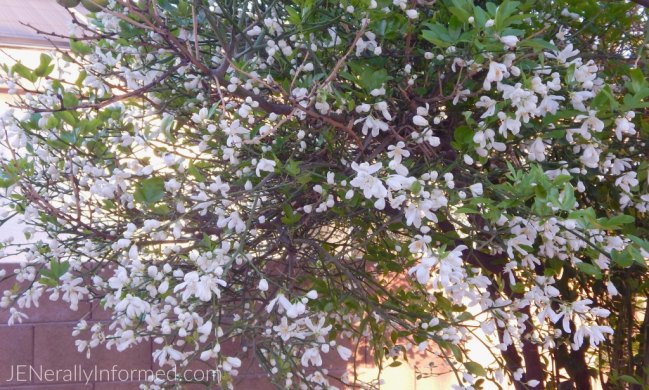 3. Get those backyard fire pits and BBQ's ready! In our family this usually means cleaning up all of those melted marshmallow bits that have found their way in there!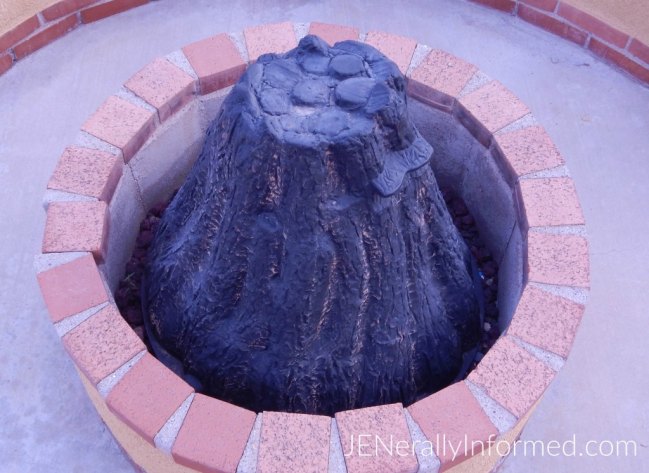 4. Clean up flower beds and get those pots ready for new flowers. For flower beds, a quick clean up of the old flowers works wonders and for pots I do this by clearing out the old soil and flowers.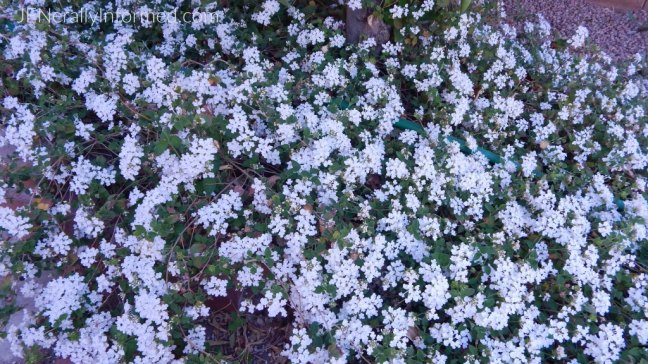 5. Clean up those water features. We do a complete drain and clean in the early spring on our pond to get it ready for the summer months.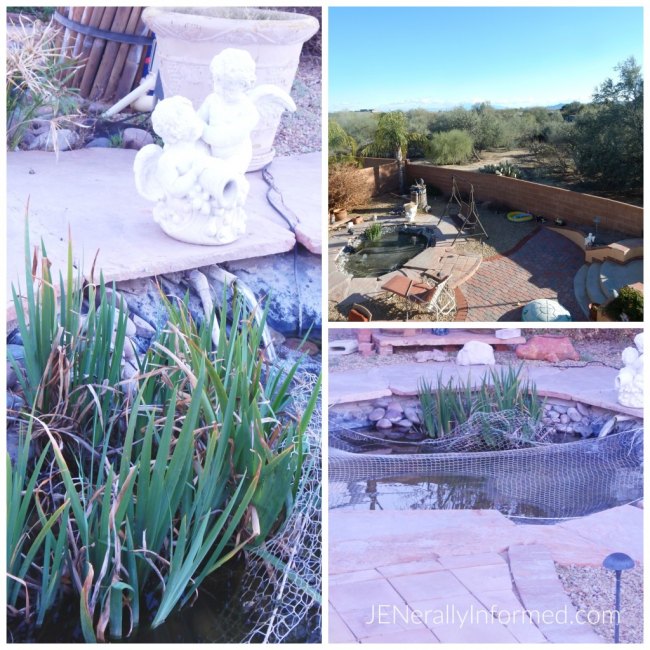 I hope these tips have helped and I would love to hear what plans you have to spruce up your lawn and outdoor space this Spring! If you are looking for some great outdoor ideas and inspiration then make sure to visit HERE.
Before you go make sure to enter below for a chance to win Walmart gift cards and Scotts® Spreaders!
Scotts® #LoveYourLawn Sweepstakes
Stay Happy! Stay Informed!
Jen



Go ahead and share this post, you know you want to!