Last week I was grocery shopping and noticed that Key Limes were on sale. Maybe that isn't something in general that you might notice, but for a Key Lime aficionado like me this is cause to celebrate. I live in the grand state of Arizona where we are taught as young school children the 5 C'S of our state. In no particular order those 5 C's are; copper, cattle, cotton, citrus and climate. We already wrote a cattle blog post on Jenerally informed , so now it's time to turn our attention to citrus.
Speaking of Key Limes, I discovered that I could pick up 20 of them last week for a buck! I was so excited I almost squealed in the store. Luckily I stopped myself, because a woman squealing in the middle of the produce department while tightly holding onto Key Limes is something that might qualify under "See something, say something!" I did however celebrate extravagantly at home as I made my preparations for concocting the BEST Key Lime pie recipe EVER!! That was a lot of caps and exclamation points, but one taste of this pie and you too will be a grammatical mess!



Hold onto your hats, because this recipe is going to knock you off your seat when you see how easy and delicious it is to make!
The BEST and Most Easy Key Lime Pie Recipe EVER!
Ingredients
1/2 cup Key Lime Juice
14 oz. Sweetened and Condensed Milk
1/2 cup Sour Cream
1 Graham Cracker Pie Crust
Whipped Cream Topping
Instructions
Squeeze approximately 20 Key Limes to collect necessary juice. The fresh juice really is the key to a great tasting pie.
Combine Key Lime Juice, Sweetened and Condensed Milk and Sour Cream.
Mix well.
Pour into graham cracker crust.
Let set in a refrigerator for at least one hour.
Top with whipped cream and Key Lime slices or zest!
https://jenerallyinformed.com/2016/01/key-lime-pie/



Can't you just taste it now?
Actually, I wish I could have tasted it more than just the few licks I got off the spoon, but sadly I made the unfortunate choice of leaving this pie unattended with my family while I went off to a meeting last night. I guess if the scraped clean pie plate is any indicator of how good it is, well then this one is a winner!
Since making another pie takes only a few minutes, I will utilize my "do over" tomorrow and eat ALL the pie while the children and Jen's Guy are at school and work.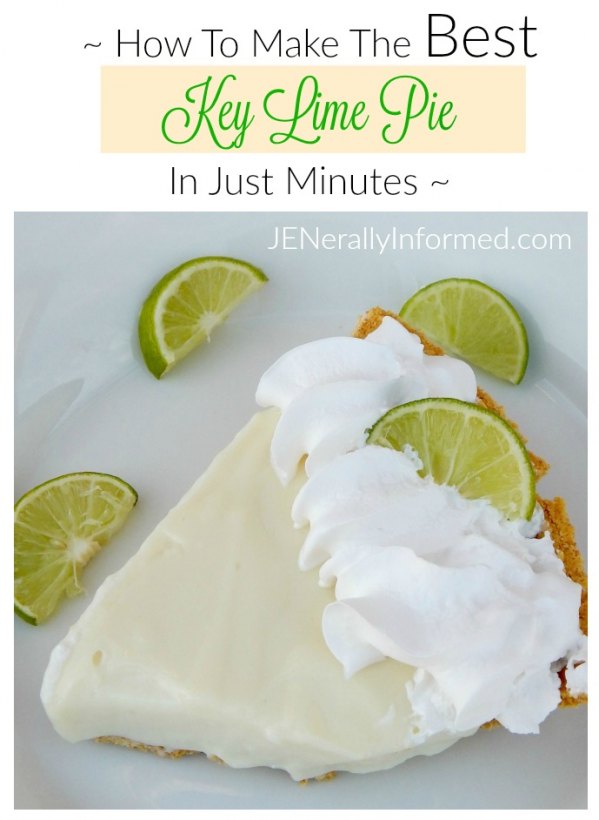 If you liked this recipe, make sure to check out my recipe for Orange Creamsicle Ice Cream!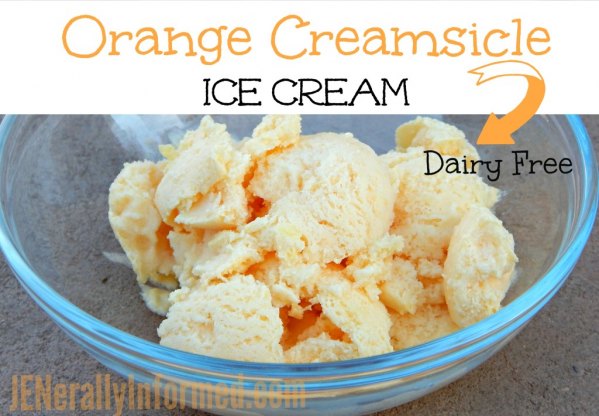 Love,
Jen

Go ahead and share this post, you know you want to!