I love Halloween! Gone is the pressure of cooking and slaving away in the kitchen for hours, because it is the time of year when spooky and messy concoctions are celebrated and even wholeheartedly welcomed.
Last week my little witches, warlocks, and I hit the kitchen and created the recipe for these adorable Who's Your Mummy Snack Crackers!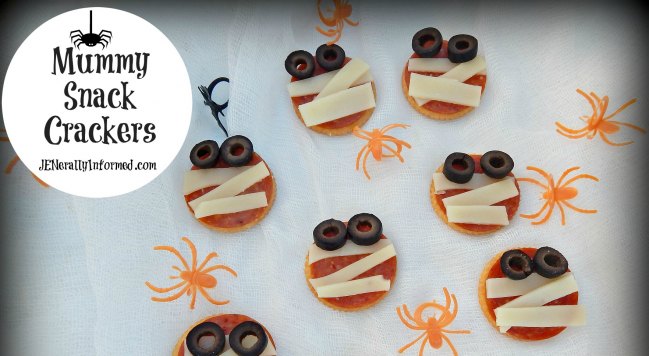 Aren't they adorable?
And besides being cute, they are so easy to make guys, like 5 minutes. Plus I know if you make them they will have your entire family screaming, "Who's Your Mummy!
That would be you! The "mummy" extraordinaire!
These mummy snacks would be the perfect contribution to a classroom party activity, in a lunchbox, or at a Halloween party you are hosting in your home. It would even be a spooky and fun after-school activity to make and enjoy with your children.
Thanks for popping in and happy spooking!




Love,
Jen

Go ahead and share this post, you know you want to!