Toddler Shoe Tantrums Solved
My toddler Anneliese is on the petite size of the spectrum. At 2 years old she is finally starting to fit into 18 month clothing! Her petite stature has also posed a bit of a problem when it comes to shoes. Her feet are small, but her enthusiasm, mobility and exuberance for activity are large.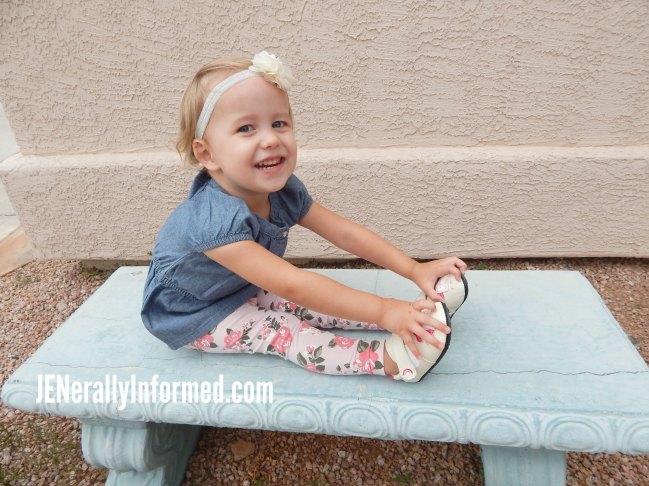 This means that all of those baby and toddler shoes available to her on the market do a terrible job of cushioning and protecting her busy little feet as they run, jump and climb their way through her day. Plus they wear out faster than you can blink or the amount of time it takes her to run around the park a few times.
A few months ago a friend introduced me to Jack & Lily footwear for little feet and I was impressed. The shoe was soft and comfortable with a Super Flex bottom.Typically putting a pair of shoes on my toddler is the launch of a huge battle, because she says all of the shoes "hurt". The first time I put a pair of Jack & Lily shoes on her I noticed an immediate difference and they have pretty much ended our daily shoe battles. Jack & Lily was started by a Mom like me who felt frustrated by the quality and style of baby footwear and knew she could do better and thankfully, she did!
I reached out to Jack & Lily to tell them how much my toddler and I loved their shoes and I was excited when they let Anneliese and I pick out a brand new pair! Of course she had to have the ones with the "horsies" .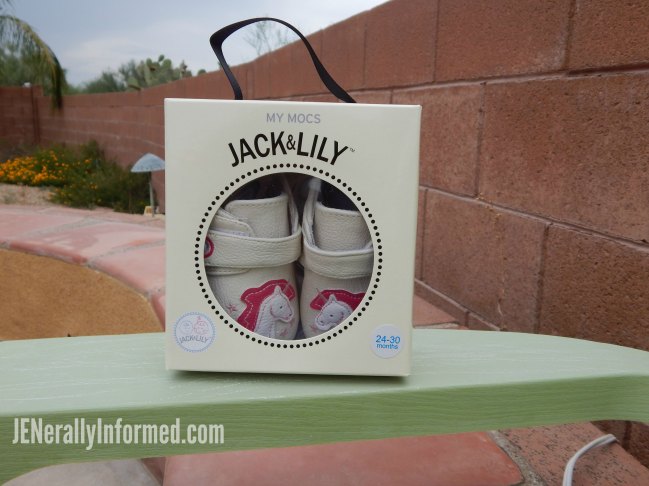 Anneliese will now sit down and put her "horsie" shoes on all by herself, thus ending our daily shoe battles! This makes me super happy and I am also happy knowing that she has a great pair of shoes that are doing a great job protecting and cushioning her little feet. These are hands down her favorite shoes, and basically the only shoes she will wear.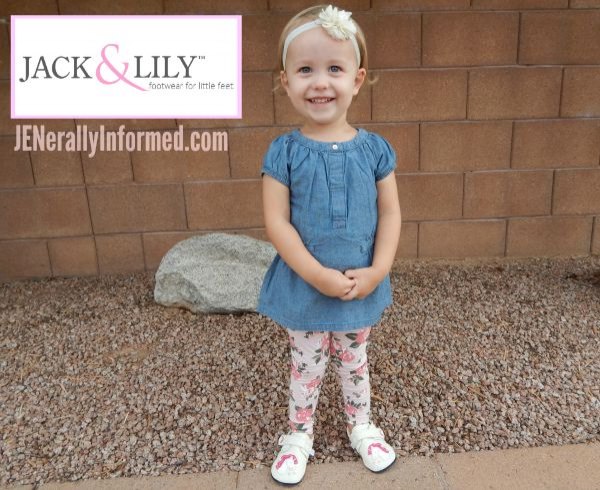 Now I have some super exciting news! Jack & Lily has offered to give a pair of their amazing shoes away to one lucky JENerally Informed reader!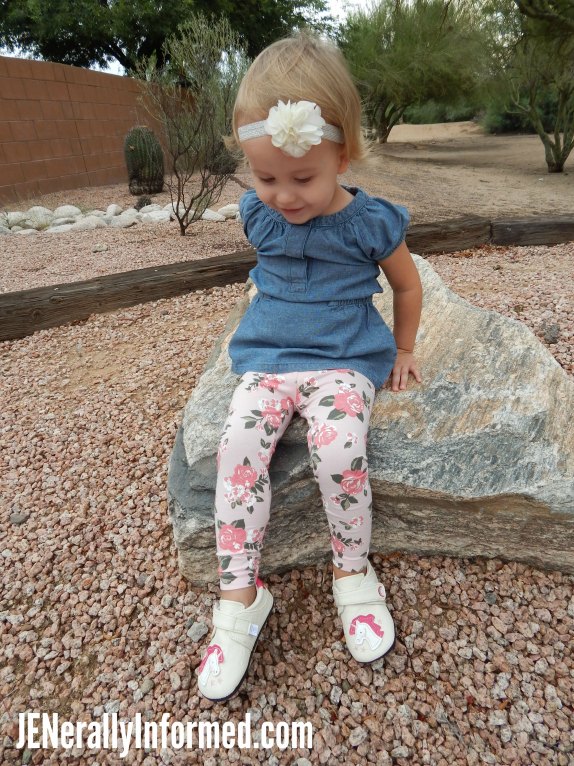 All you have to do is enter my rafflecopter giveaway below and then if you are selected as the winner you can pick out ANY pair of shoes you want over on the Jack & Lily website!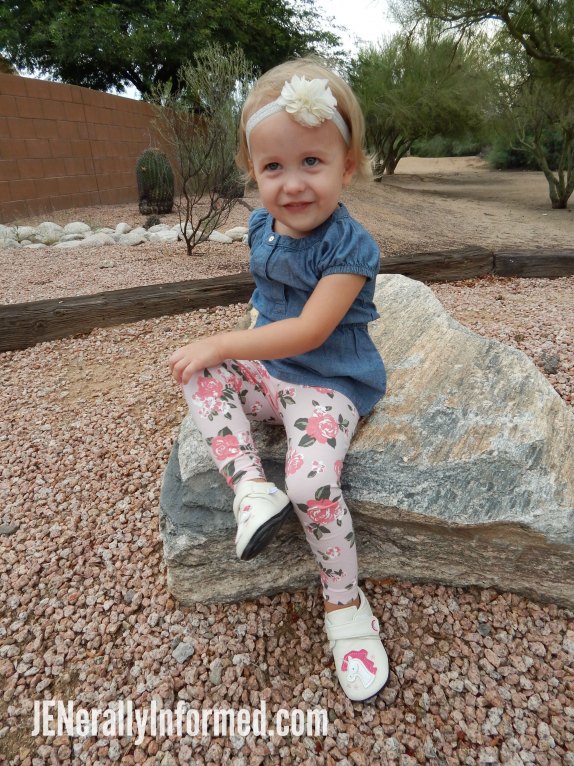 Oh and that is not all! Right now, today even, you are eligible to receive 25% off your next purchase online at Jack & Lily if you use the special JENerally Informed code BLOG.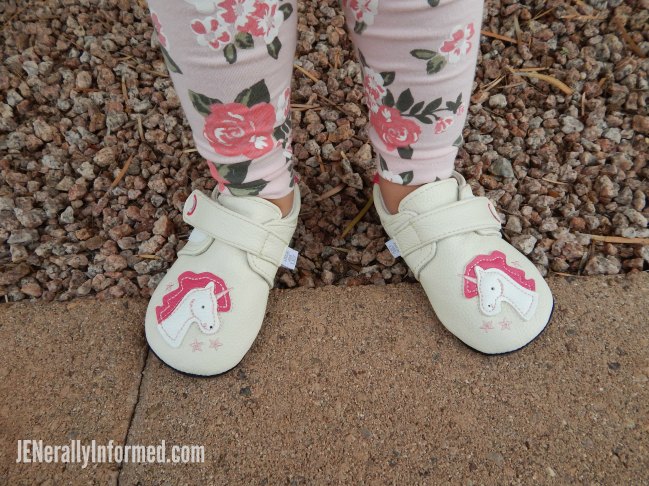 Make sure to follow Jack & Lily on Facebook or Twitter and let's get this giveaway rolling!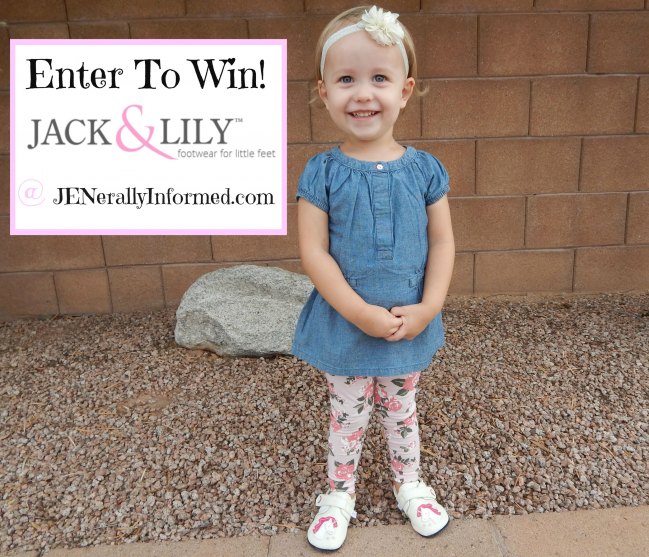 a Rafflecopter giveaway
Good Luck!
Stay Happy! Stay Informed!
Love,
Jen


Go ahead and share this post, you know you want to!