Welcome to another installment of Man-day from Jen's husband Jen's Guy!
Time for part two of the Jen's Guy Blog Tour.  Where I take a tour of several of the blogs that regularly visit JENerally Informed.If you missed part one, you can get to it HERE.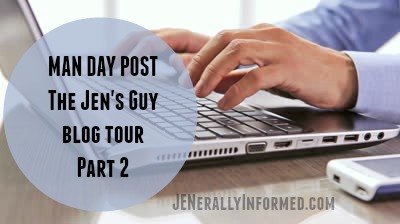 First of all, I wasn't going to say anything but I have always suspected that this April is THE April O'Neil that hangs out with the Teenage Mutant Ninja Turtles.  April herself, pretty much confirmed it in a recent post.  Meagan Fox did a lousy job portraying her in the movie.
Moving on down the "Hilarity" section, because you can be sure I wasn't going to sample the "Postpartum" section, the next article was "The Worst Mom Ever!"  Spoiler alert, she REALLY isn't the worst mom.  She recounts her adventure on school project/presentation day which is ALWAYS an adventure for everyone.  I can also attest to the fact that when you have four children the odds of presentation day being the same day for every child approaches that of the buttered side of the toast falling on the floor first.  Both are bummers.
Seriously though, April needs to get with Gingi and do a photo-shoot dressed like April O'Neil.  I'll bet Gingi has a yellow jumper somewhere in her closet. . .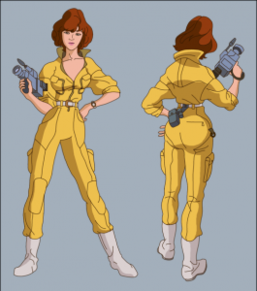 The first article that popped up was "Fears of a Blogger."  I can certainly sympathize with most of the concerns that she has every time she hits the "publish" button.  A long time ago, back when I worked for the Man, I spent some time as a technical writer and it just about strangled the soul out of me.  Nothing is as horrible as writing in the passive voice on purpose.  That is what is great and liberating about being a blogger.  There are certain times that you can be afraid that you did it wrong or that you didn't "nail it."  With blogging you will get a new opportunity the next time you hit publish.  You also learn that as long as you are genuine, people can be pretty darn forgiving.
Of course I don't get 90 comments on each post like Candace does.  Honestly Candace, with an audience like that you are certainly doing SOMETHING right.  Have to admit to feeling a little bit of jealousy. . .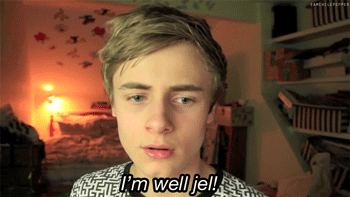 http://samchilepepper.tumblr.com/
Yep, still pronounce it wrong. . .  For some reason I have a picture in my mind of her and her husband raising Timber Wolves and children in the Hinterlands of Maine (your husband did wrangle a timber wolf for a movie, so I'm not imagining things, right?)  The reality is even better.  She has Han Solo encased in carbonite in her living room.  See: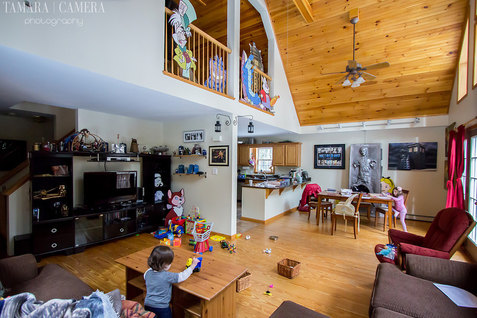 Her photographs are amazing, and make me appreciate the nice large monitor that I invested in.  I do have a question, however.  There are a large amount of photographs with Tamara in them, and many with Tamara and her husband in them.  Who is taking these photographs?  I can't picture Tamara with a selfie stick, so either her children are underage savant photographers, or she is regularly followed by the paparazzi (which I figure is the correct answer.)
Also, I have to agree with her that the moose is one of the most terrific, majestic animals on Earth (well, most of the time.)

Went straight to the "15 Reasons My Toddler Might be Mad," because Jennifer and I just had this discussion last night.  There really isn't any reasoning with a toddler.  Any breakthrough could be completely undone because you give her corn chips in a bowl rather than in the bag.  Me? I'm just happy to get corn chips.  Honestly we have experienced all 15 of the mishaps in Melissa's list with our current youngest, and she is just 2.  Well, except that she doesn't eat toothpaste, she just wants to squeeze it all out on the bathroom counter.  It is amazing how much hand strength she can summon to serve the cause of Evil.
I guess, at the very least we figure she can get a job in reality TV, or coaching professional sports, or at the very worst, co-hosting on Mythbusters: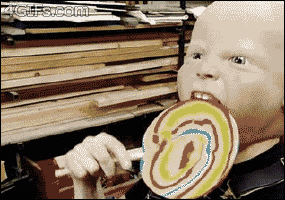 OK, unfair bias, but British mum makes me think of Supernanny, even though there is probably little resemblance other than the nation of origin.  I would be entirely disappointed if she hasn't busted out with "A Spoonful of Sugar" at least once during her tenure as a mum.  Heck, I'm a dad with no musical talent whatsoever, I did it at least three times in the past year.  The kids hate it.
So, I went to her site and under the title "Hidden Secret of Blogging," I found her doing a much superior version of what I am doing in this post.  It kind of freaked me out to be honest.  I moved on the the post about Snowblowers and Sushi, and reflected that removing Christmas lights from my snowblower is not an issue that I am ever likely to stare down now or in the future.  I do believe, however, that I will add "Son of a HOLY MONKEY!!!" into my curse list the next time I find myself doing plumbing.  That was epic.
Jennifer says my plumbing battles closely resemble this:
And finally,
Actual conversation last week:
Me:  So Celeste is a Hormel Blogging Ambassador.

Jennifer:  Yep.

Me:  They send her freaking Spam in the mail, and not the bad kind of SPAM, but the good kind that is tasty with eggs.

Jennifer: Yep.

Me:  How come WE don't get Spam in the mail?  We need to be Hormel ambassadors!  We don't get ANYTHING like that!

Jennifer:  We just got Applewood Bacon last week, along with that Salsa that you like.  Also didn't you get General Tso's Chicken not too long ago?

Me:  Yeah, all of that was pretty good.  But why aren't we affiliated with Hormel?

Jennifer: Because we are affiliated with Pampers, and a big ole list of beauty products.

Me:  How does that benefit me?

Jennifer:  It doesn't, unless I SAY it does!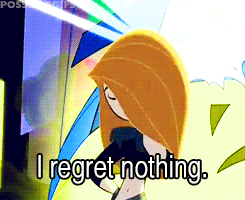 Or something like that.  The words might include some liberties, but the hair flip was pretty spot on.   For the record, Celeste is a VERY GOOD Hormel ambassador. . .