Welcome to another installment of Man-day from Jensguy!
I grew up rural.
Want to know how rural? When one of my best friends growing up got married, One of my other friends and I noticed that there were cows on the road on the way to the reception, cows that belonged to the family of the guy who just got married. So the other guy and I pulled over, fashioned ourselves some switches, and herded two dozen head of cattle back into the field. After we finished, we pulled some tools out of my trunk and repaired the barbed wire fence, all in our Sunday best. We did it all with enough practiced precision that we were not too noticeably late to the reception. Those are skills that I haven't used in years. . .
So, yeah, I like Country Music. Give me a choice between Donny and Marie, I'm taking Marie every time. I've actually met Donny and Marie on separate occasions. Still going with Marie.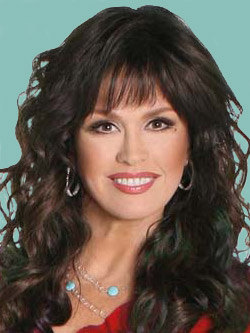 I'm a little bit country. . .
The great thing about Country Music, is that it is profoundly American. Not in a jingoistic sort of way, but its roots speak to the soul of where America came from and the songs that aren't afraid to speak to the common man.
And yet, Country Music can also do a great job at NOT taking itself seriously. To this end I am going to document the five most hilariously entertaining songs released by Country artists.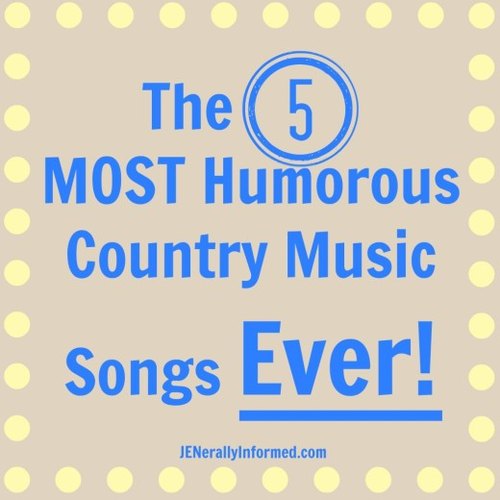 Boy Named Sue
Johnny Cash
I love me some Johnny Cash. I could listen to him sing the alphabet song over and over, and while he lived, he was the epitome of music history. He toured with Elvis and recorded with Bob Dylan all the way up to U2. His voice personified both strength and pain, much like his life. That is what is so awesome about the song "Boy Named Sue." In it, Cash tells the story about his search for his no-account father that left his family soon after he was born, leaving his son the name of "Sue" as a parting shot.
Memorable lines:
Well, I knew that snake was my own sweet dad
From a worn-out picture that my mother'd had,
And I knew that scar on his cheek and his evil eye.
He was big and bent and gray and old,
And I looked at him and my blood ran cold
And I said: "My name is 'Sue!' How do you do!
Now your gonna die!!"
Well, I hit him hard right between the eyes
And he went down, but to my surprise,
He come up with a knife and cut off a piece of my ear.
But I busted a chair right across his teeth
And we crashed through the wall and into the street
Kicking and a' gouging in the mud and the blood and the beer.
You Never Even Called Me by My Name
David Allen Coe

This song is both a song on it's own merits and a whimsical exploration into the songwriter's process in writing it as "The Greatest Country Song Ever." After each verse of the song, Coe talks about sending the song back to songwriter Steve Goodman about the formulaic changes (which Coe is mocking) that would be needed to make the song the best Country Song EVER. The results are hilarious.
Memorable lines:
Well a friend of mine named Steve Goodman wrote that song
And he told me it was the perfect country and western song
I wrote him back a letter and I told him it was not the
Perfect country and western song because he hadn't said
Anything at all about momma or trains or trucks or prison or gettin' drunk
. . .
Well I was drunk the day my mom got out of prison
And I went to pick her up in the rain
But before I could get to the station in the pick-up truck
She got runned over by a damned old train
I Love You, Honey
Patsy Cline

One of the moments when I KNEW that I was in love with Jennifer was when I saw that she had a Patsy Cline CD in her collection. That is some seriously hard core stuff right there, and told me something about her artistic soul. For everything that Johnny Cash was to Male Country vocals, Patsy Cline was to female vocals. She could move you to tears straight up wearing out a song like "Crazy." In this song she is upbeat and hilarious, especially considering that this song was released in 1956.
Memorable Lines:
"I love you honey, I love your money,
I love your automobile.
I love you baby, I don't mean maybe,
You're the sweetest thing on wheels.
I love your kisses, I wouldn't miss it,
No matter how I feel,
I love you honey, I love your money,
Most of all I love your automobile
All My Exes Live In Texas
George Strait

If I had to choose someone else to be beside myself, it would be George Strait. He has all of the cool characteristics of all of the greatest country crooners without any of the alcohol abuse, bad behavior, or tragedy. Seriously there can't be anyone on the face of the Earth who has anything bad to say about George Strait, and he is probably the only man that looks more dapper in Jeans and a hat than James Bond does in a Tux.
Memorable lines:
All my ex's live in Texas,
And Texas is a place I'd dearly love to be.
But all my ex's live in Texas
And that's why I hang my hat in Tennessee.
Rosanna's down in Texarcana; wanted me to push her broom,
And sweet Ilene's in Abilene; she forgot I hung the moon,
And Allison in Galveston somehow lost her sanity,
And Dimples who now lives in Temple's got the law lookin' for me
She Got The Gold Mine (I Got The Shaft)
Jerry Reed

Jerry is now one of the most unappreciated geniuses of 70's Country Music. He is probably better known as the guy who drove the diesel truck in Smokey and the Bandit than as a singer. Mainly because he specialized in the not so timeless genre of CB music. Go ahead and try to explain what a CB radio is to your children. He actually put out several funny songs, but this one is probably my favorite. As far as musical history goes, those cowboys in the seventies were doing a form of "rap" far before it became popular as an urban form of music (also see: Cash, Johnny: Boy Named Sue.)
Memorable lines:
Well, I guess it was back in '63,
When eatin' my cookin' got the better of me,
So I asked this little girl I was goin' with to be my wife.
Well, she said she would, so I said, 'I do'.
But I'da said, 'I wouldn't' if I'da just knew how sayin' 'I do'
Was gonna screw up all o' my life.
Well, the first few years weren't all that bad.
I'll never forget the good times we had,
'Cause I'm reminded every month when I send her the child support.
Well, it wasn't too long till the lust all died.
And I'll admit I wasn't too surprised,
The day I came home and found my suitcase sittin' out on the porch.
Well, I tried to get in, she changed the lock.
Then I found this note taped on the mailbox that said,
"Goodbye, turkey. My attorney will be in touch."
So I decided right then and there I was gonna do what's right
Give 'er her fair share but, brother,
I didn't know her share was gonna be that much.