Talking Tutus
I am lucky enough to be the mother to three adorable girls (and one completely darling little boy who we'll talk about another day).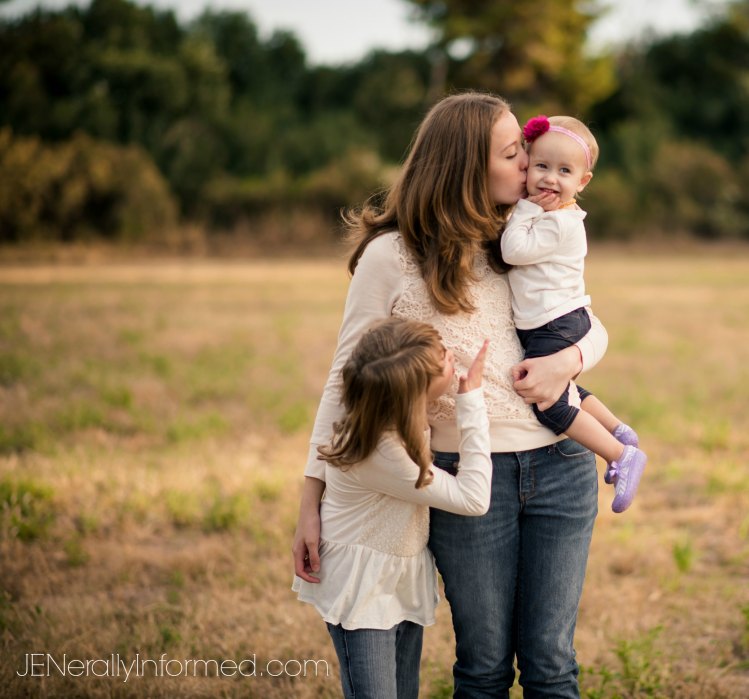 My girls are sweet, precocious, bold and witty with equal parts rough and tumble mixed in. I get great pleasure from watching my little Princesses climb trees and race down the street while dressed in pink tutus and play heels. My oldest doesn't do much of that herself very often these days, but she is more than willing to hold a pair of pink heels for her sister while she races the boy down the street!
Today I wanted to share a super easy and adorable Princess inspired craft that my 7 year old daughter Rebekah and I came up with. If you have a Princess in your life you are going to want to pin this one right now!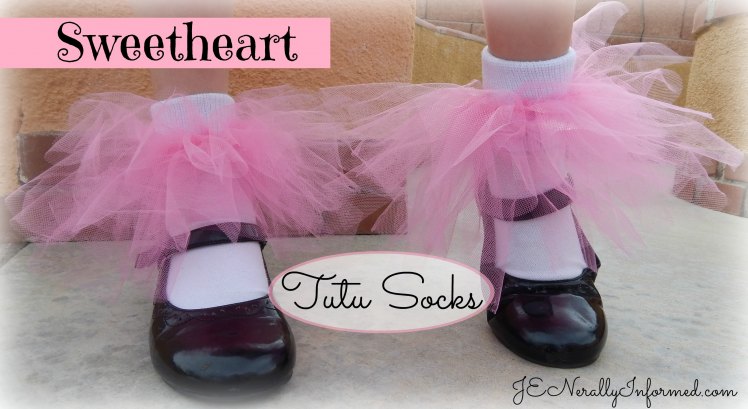 This is about the easiest way to add a little Princess "bling" to any outfit.
Materials Needed
1/2 yard tulle- I used the non-scratchy kind because my Princess does not like itchy tulle.
3/8 inch stretch lace fabric. You only need one package about about .95 cm long
*The materials cost me exactly $3.41 with enough leftover for another cute project you will see at the end of this post.
To make it simply measure ankles and cut a piece of elastic to fit around the ankle with a little extra at the ends in order to tie off. Tie pieces of tulle on until the whole strip of elastic is covered. Tie ends off and slip onto foot. Voila you have tutu socks!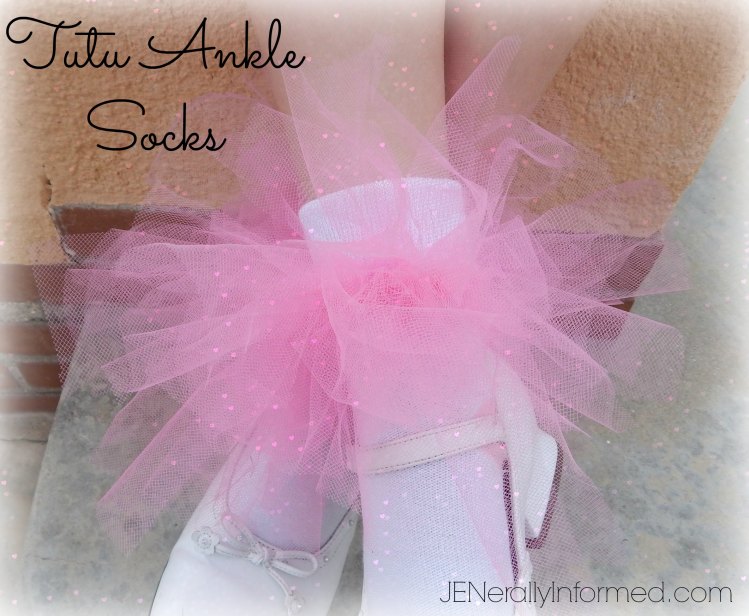 Now, because I am thrifty cheap I don't like to pay full price for those fancy tulle hair ties my little girls like to wear. Here is another great Princess inspired "glitz" project that you can make using any leftover tulle pieces.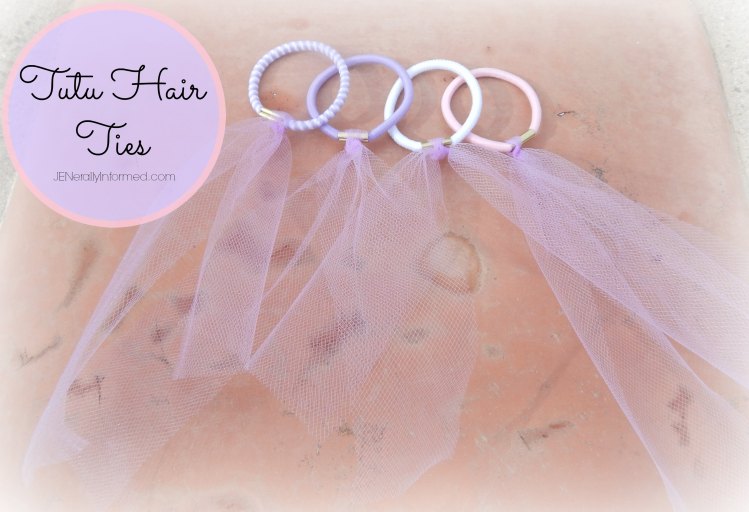 To make this I bought a pack of 38 hair ties at the Dollar Store for a buck and then tied on pieces of leftover tulle! If you liked these projects and would like to see more Princess inspired projects and ideas you can visit the website for my children's book Rebekah Grace The Practically Perfect Princess.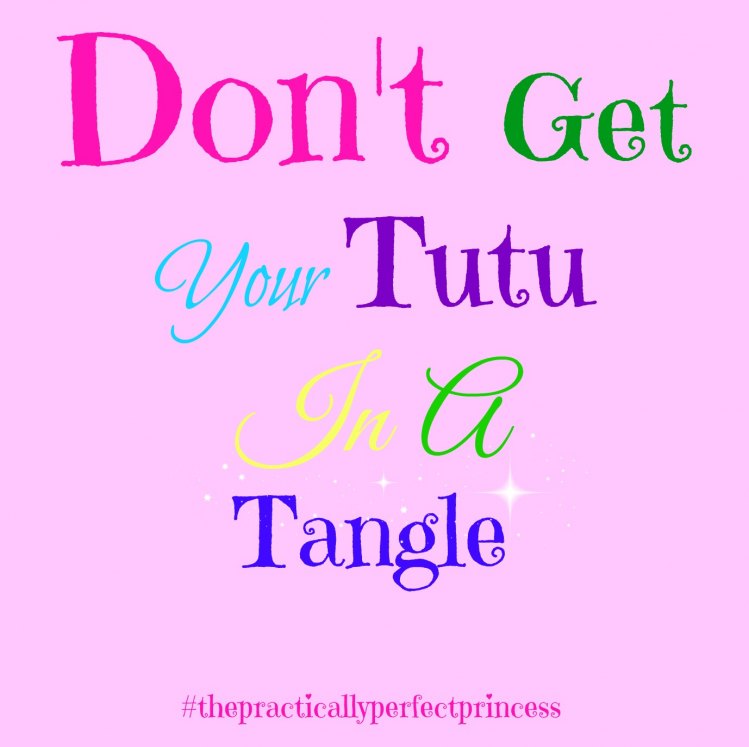 Stay Happy! Stay Informed!
Love,
Jen


Go ahead and share this post, you know you want to!