*Disclaimer: I received a custom-tailored dress for the purpose of this review*
A few weeks ago I was visiting one of my favorite bloggers The Deliberate Mom. She was reviewing a dress she had received from eShakti. The dress looked fabulous on her and while reading her post I was impressed by the customization options and sizes that were available through eShakti and I told her so in a comment.
Lo and behold a few days later I received an email from my new BFF and the head of eShakti's media relations department asking if I would like to do a review as well!
I couldn't respond YES fast enough and I am super excited to share my experience with all of you today!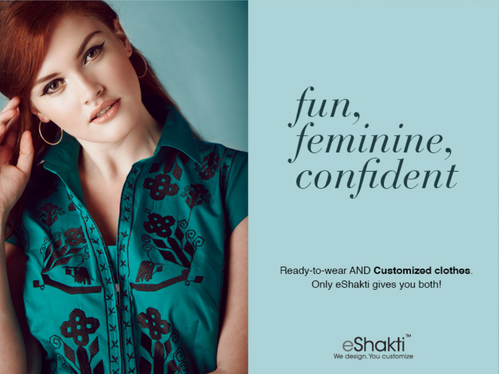 Over the last year I have been working really hard on trying to get back my pre-baby(ies) body. I know I am not going to ever be the size 4 from 13 years ago, but just feeling healthy,and having my clothes fit is a plus. I have slowly been working on replacing out my everyday Mom-wear, but my Sunday dresses and clothes are fairly terrible.
I like that eShakti offers fashion apparel for sizes 0-36W and their custom clothing options are killer!
I picked out this little number and was able to customize all of this on my dress: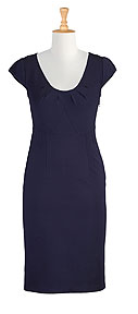 I selected my desired sleeve length.
I customized the length for the hem of the dress. At 5'9 I have a terrible time finding dresses that don't show what I don't want shown when I bend over. With eShakti I could pick hem lengths of above the knee, at the knee of 3/4 length. I selected at the knee.
I was also able to pick whether I wanted a low scoop neck or a higher neck.
This was probably the easiest and best online shopping experience I have ever had. Exactly one week from my order date I received my dress! It is so beautiful and feels so comfortable.
No fashion model am I, but I feel pretty good in this dress.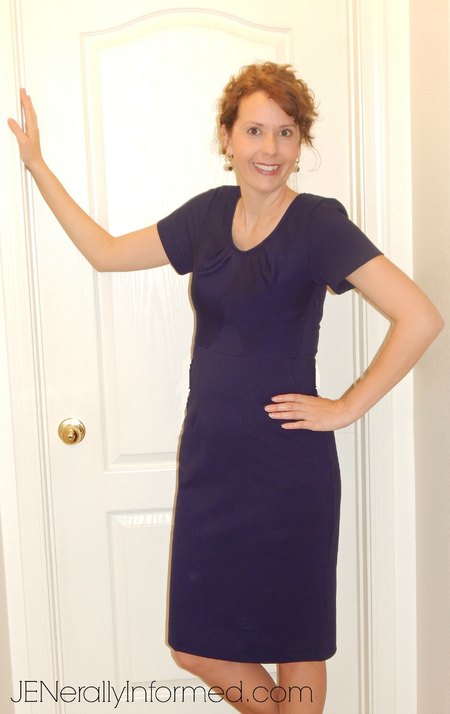 This dress is just the first of many that I will be ordering through eShakti! Their prices are reasonable and they are frequently rotating their offerings and marking down prices.
Right now first time visitors can receive $35 off of their purchase, but here is a little something else to make this an even sweeter deal.
JENerally Informed readers will also receive 10% off even multiple purchases when they use the coupon code 'jenerallyinformed' from now through January 29th!
If you haven't visited eShakti before I hope you do now!
Stay Happy! Stay Informed!
Love,
Jen