Back in 2012 my sister Nicki and I published a book together about a little preschool Princess, Rebekah Grace The Practically Perfect Princess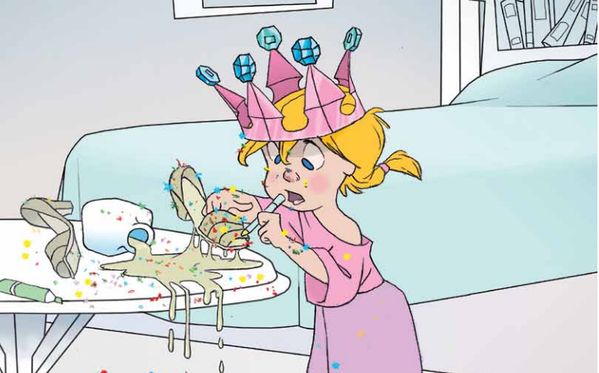 This cute little Princess is patterned off of our experiences as "Queen Moms" raising our daughters. Take a look at these pictures of our Princesses and you will see that she looks an awful lot like them as well.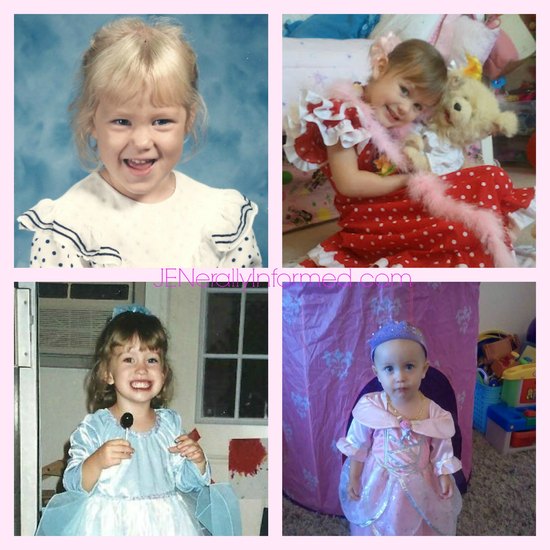 Collectively Nicki and I have 4 daughters and have done our fair share of Princess. So we don't want to go dissing on Princesses, but prior to writing our book, we had both tired of the "perfect" Princess routine and decided it was time for a new and much more real little Princess to make her debut.
Nicki and I have been surprised and elated by the response to our little pint sized preschooler. We have made exciting appearances on Morning Talk Shows and have been featured in online and news print stories.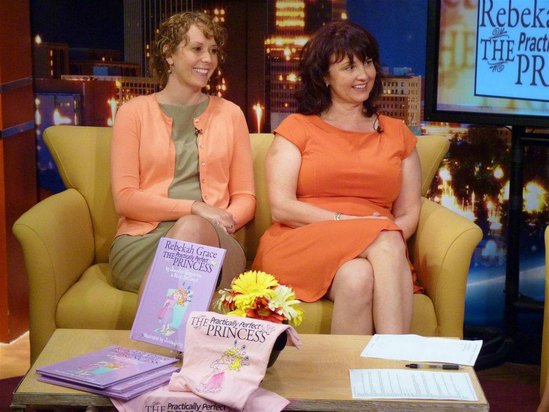 We were tickled pink on the morning we woke up and were greeted with a picture of our local Police Chief reading The Practically Perfect Princess to children in the hospital!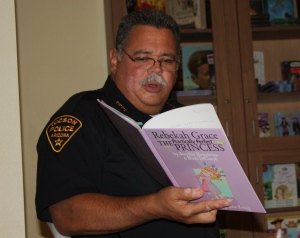 It has been our pleasure to have the opportunity to hold readings for many, many little Princesses at libraries, bookstores and Universities.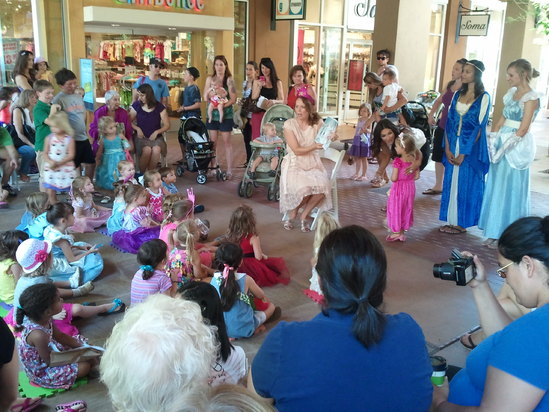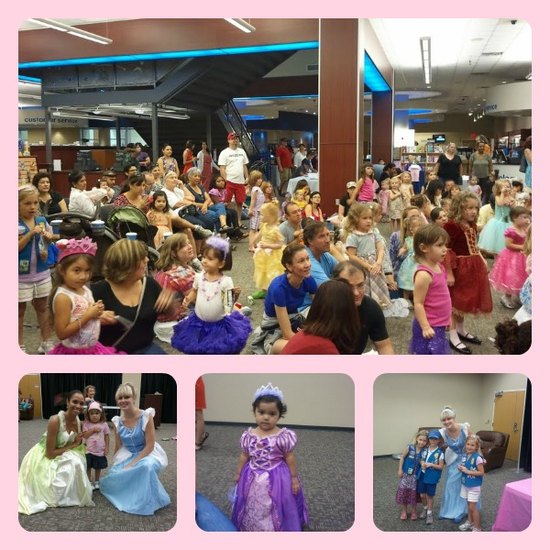 Most importantly, we have been grateful for the support of our families as we have traveled this exciting adventure.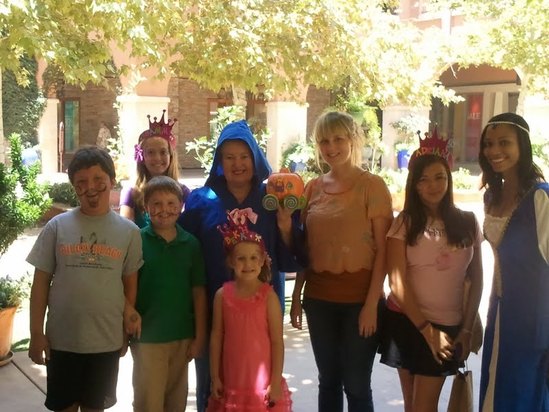 Perhaps you might be wondering if the Fairy Godmother in this picture is related? No she isn't, but every family really should have one.
Anneliese is not pictured here, but she was there as I was huge and pregnant when this picture was taken. Someday when she is old enough to read this I don't want her to feel like she missed the party, so here is a picture of me pregnant with her at one of our Princess Palooza events.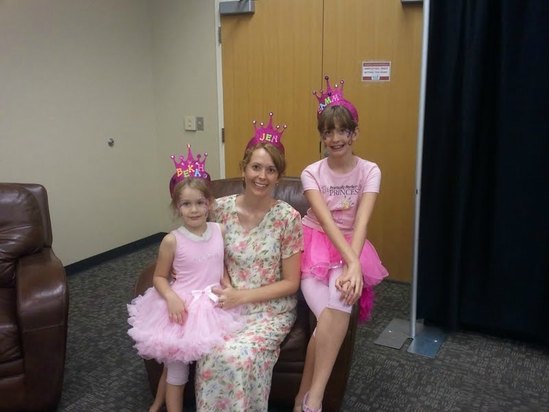 Every year to kick off the Holiday season The Queen Mommies hold a giveaway and this year an amazing blogger and my dear friend Janine of Confessions of a Mommyaholic will be kicking off the giveaway on her site. Thank you Janine!
So this year we invite you to enter our Practically Perfect Princess Giveaway for a chance to win an autographed copy of the book and some other fun Princess Swag!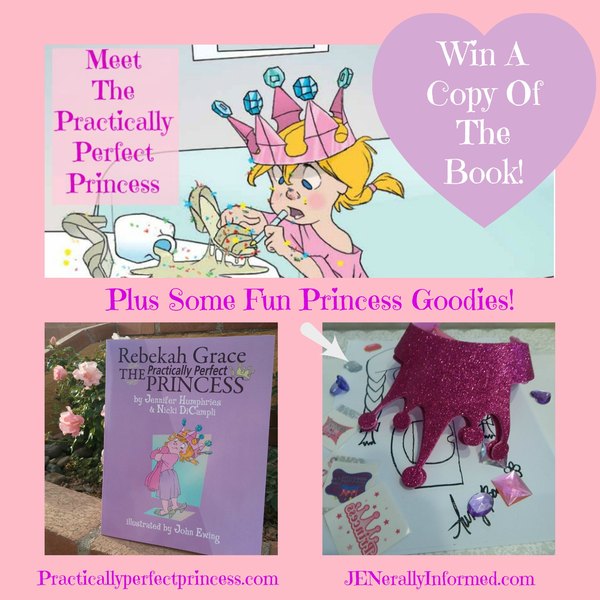 The giveaway will begin on Wed. Nov 12th over on Confessions of a Momyaholic and will run  through November 26th! You can enter here as well.
Queen Mommy Nicki and I would like to say thank you to all of our wonderful readers and supporters over the last few years who have sent us letters, cards and pictures of their own little princesses.
Viva Princesses!
If  you would like to learn more about our book you can visit our website, where we have oodles of Princess ideas, crafts and games!
You might also be interested in the Practically Perfect Princess tee that my own little Rebekah is seen modeling here. Of course we had to add sparkles and a tutu to the shirt, we are the Mothers of Princesses!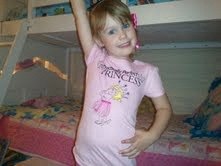 Stay Happy! Stay Informed!
Love,
Jen