Last week Celeste and I had so much fun by ourselves with the Mommy Reality challenge I thought we deserved our own special meme! Thanks Leilani of Just a Touch of Crazy for your great tutorial on how to do this!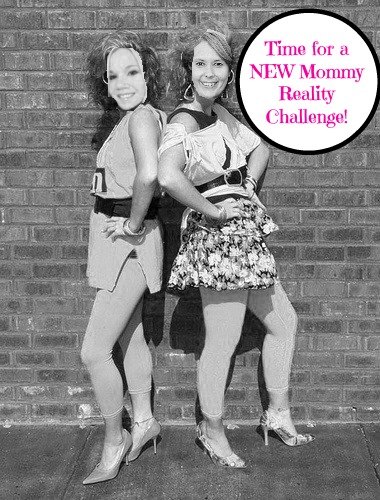 Love you Celeste. Moving on…………
This week's Mommy Reality challenge is all about showing the junk that we as Mom's seem to accumulate. Hence, the creation of the infamous junk drawer.
I really like to have an organized and clean house, but with all of the people and animals living in my home there are far too many places where junk/crap has been stashed. It's a losing battle around here and in good Mommy Reality fashion I recognize when I have been bested and need to throw in the towel.
So, since I am a "junking" over achiever and all…. not really, but truthfully the amount of junk I have floating around here does not even fit into just one measly junk drawer.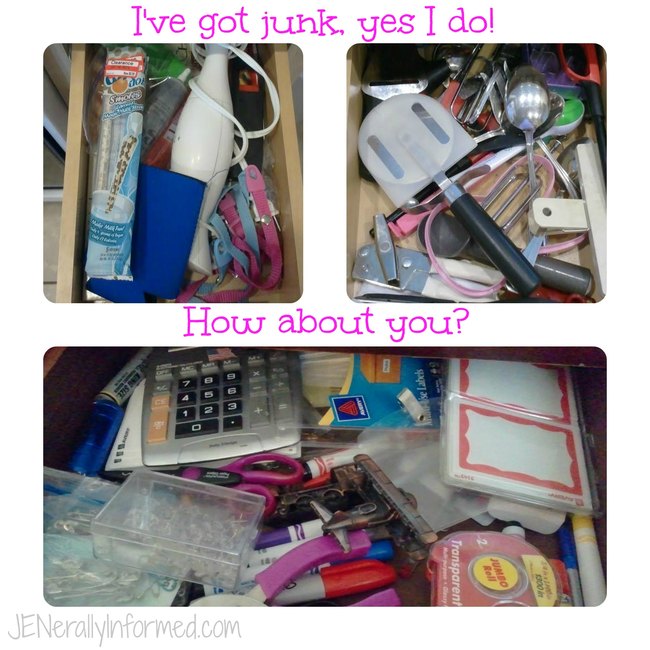 Stay Happy! Stay Informed!
Love,
Jen
Come and play with us this week and show us your hidden stashes of junk!