The Mommy Reality Team
Carolyn of A Lavender Life *Jen of JENerally Informed * Celeste of Leapfrog and Lipgloss
We thoroughly enjoyed perusing the hash-tagged #mommyreality "Moment of Trouble" photos and posts of your teeny tiny troublemakers this week! We were thoroughly tickled by the teasing, tears, and tantrums (okay, we'll knock it off with the "t's).
Thank you for participating in our call to action and spreading the word about our Mommy Reality Campaign with your fellow moms and mommy bloggers! We had several submissions to choose from and, to be honest, we didn't realize that children could look so darn cute while being naughty if we weren't the participants in the situation!
The winner of the "Moment of Trouble" challenge is…
Debbie from Heartbeats SoulStains and her adorable little shopping-hating munchkin! Can't most of us relate to those trips where we are in a hurry and just need to grab a handful of things, yet the little one will not tolerate this noise? When you have kids, you work on a whole different clock!
To recognize our top #mommyreality pic for the week we have created a special meme to honor this real mom moment of "Toddler Logic". Wear it and share it proudly!
An honorable mention goes to Kristen from Ready Set Parenthood's submission via Instagram of her independent little medicine guzzler:
Feel free to snag a copy of the meme to share. We love sharing!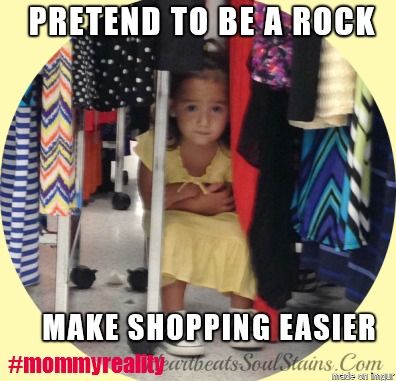 And now, for Mommy Reality Challenge #4: The Kitchen Sink!
Say… wha??! That's right! We want to see what your sink looks like right now this very second. Do not, we repeat, do NOT throw out that old stinky sponge that's falling apart and has been lingering around even though you KNOW in your heart you were probably supposed to toss it 2 months ago. Don't do the dishes either. We are looking for REAL moms, remember? (If the dishes are already done, you don't have to throw a bunch of food on some clean ones and toss them in the sink for the photo opp, though, no worries.)
We can't wait to see the submissions on the link up below! Oh, and don't forget to use the #mommyreality hashtag and grab our button!
The Mommy Reality team is VERY active on social media and by participating know that your post or photo will be pinned, posted, linked and shared on all of our social media accounts.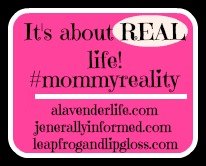 To kick off this challenge here's Celeste from Leapfrog and Lipgloss's kitchen sink.
"Having just moved into this new-old house a few months ago, there are many dreams for renovating that are starting to come into fruition. This area is definitely not one of them, yet!"-Celeste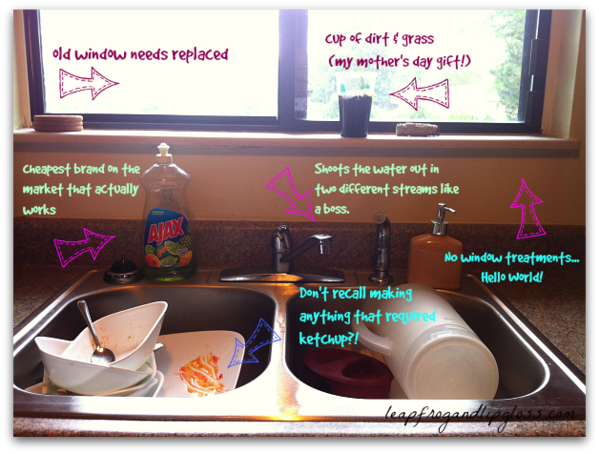 Link up your Kitchen Sink Photos here!