I hate toolbars.
As a tech professional who gets called in to fix ailing computers the first thing I often notice is that the offender has so many toolbars on their browser that they can barely see any content.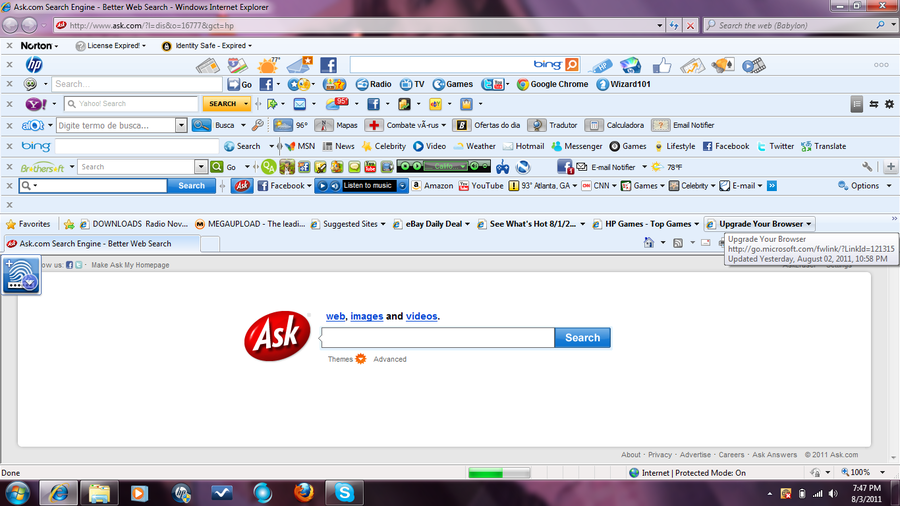 And, nobody, not anyone anywhere, has purposely set Ask.com as their default homepage. Not even the guys who work there.
Just about all of these things were added for you, either by malware (likely) or they were "bundled" with something else that you downloaded and kind of forced themselves onto your browser real estate.  You should get rid of them.  They will slow down your browser terribly and some of them are actually low grade viruses that are transferring your browsing information to a third party.  Many of them won't uninstall correctly, so you may need help.  If you find yourself in this situation, a good tool to help you, like an older brother with a schoolyard bully, is ADWcleaner.  You can get it at BleepingComputer.com.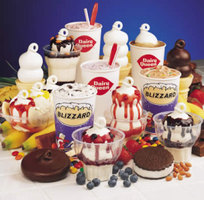 Now that I have said that, I want you to go download a toolbar that will transfer your browsing information to a third party.  Well, "want" isn't the right word, maybe "encourage."  If you are a blogger that hopes to eventually see enough ad revenue to finance that end-of-the-month treat at Dairy Queen, it is absolutely vital that you do this.  Many of you might be familiar with the Alexa toolbar, for those that aren't, let me acquaint you.
The Alexa Toolbar
Alexa isn't run out of a basement in South Moscow, it was a California internet startup in 1996 that was acquired and has been operated by Amazon.com for the past 15 years.  That part is important, because you want a legit paper trail for these kind of things.  The purpose of the toolbar is to aggregate data and "rank" all of the sites on the internet, as well as collect analytics data on the users of each site.  The toolbar works much like a Nielson's Ratings box works for Television ratings where the toolbar user stands as a sample for overall internet traffic.  Once the data from the toolbar is returned, every site on the entire internet is ranked, yours included.  You can actually get your ranking on their homesite. 
The big deal here is that everyone can see everyone else's ranking, including advertisers.  Many advertisers use your Alexa ranking as a verification for whatever traffic number you report, because the information is public and easy to get.  Also, the higher the site is ranked, the harder it is to "game" the numbers.  As a measurement, it is far from perfect, but that doesn't stop it from being widely used.
One way to "help" your numbers is to install the toolbar on your own browser.  Nobody visits your site more than you do.  Make sure that your daily visits are registered.  This will help immensely if your site is above 1,000,000 in the rankings, less so as you approach 100,000.  Additionally, installing the toolbar helps the entire "mommy" blogging community as your visits get accurately counted for every "mommy" blog you visit.  Because nobody is shedding a tear if the "mommy" blog community starts muscling past the video game bloggers.
Get the Toolbar
You can download the toolbar right here.  When installing the toolbar, opt out of all of the extra junk.  See: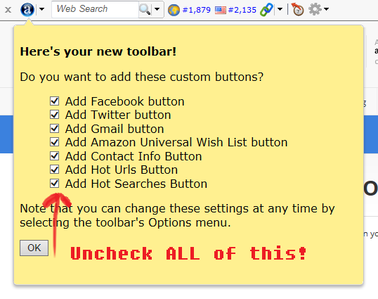 What's the downside?
Three things really:
1.  Because it is a toolbar helper that is passing information for ranking purposes, some virus scans will try to "tick" Alexa as a low level virus.  It isn't and doesn't need to be removed.  McAfee is REALLY bad about this.  We'll talk about my dislike of McAfee another time.
2.  If you are Obsessive/Compulsive you probably shouldn't be doing this.  Your ranking will depend on large part to actual traffic and aren't really adjustable by brute force, like adding Twitter followers or soliciting Facebook likes.  If you live and die by tracking stats, this one can be frustrating as it is harder to "help" and is only adjusted once per day.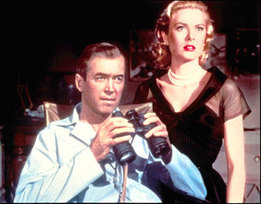 3.  Remember that "seeing everyone in their underwear" thing that I talked about with Klout?  Yeah, it's even worse here as you can see the ranking for every single website you visit.  There is a measure of satisfaction, however, from seeing your blog outrank other sites that you visit every day that you thought were a lot more popular.  Jennifer's site outranks most of the sports fan sites I go to as well as a lot of the local media websites.  Heh!
Next week's Column: Ask a Techie!
For next week's column, Jennifer has convinced me a to answer questions that any of you may have concerning anything tech.  Is there something you need help with on your blog? Go ahead and post your question in the comments section or email Jennifer using her link in the upper right corner of the site.  If it is specialized (It wouldn't help other people in general), just email and I'll get back to you personally.