As we are getting ready to head into summer, at least here in my neck of the woods, my skin is feeling dry and rough. On a recent trip to the mall to pick up some sugar scrub to counteract this problem, I had the epiphany that I could make this myself. Now we all know that not all of my DIY projects turn out exactly as planned, but this one is easy, fabulous and I highly recommend it to everyone.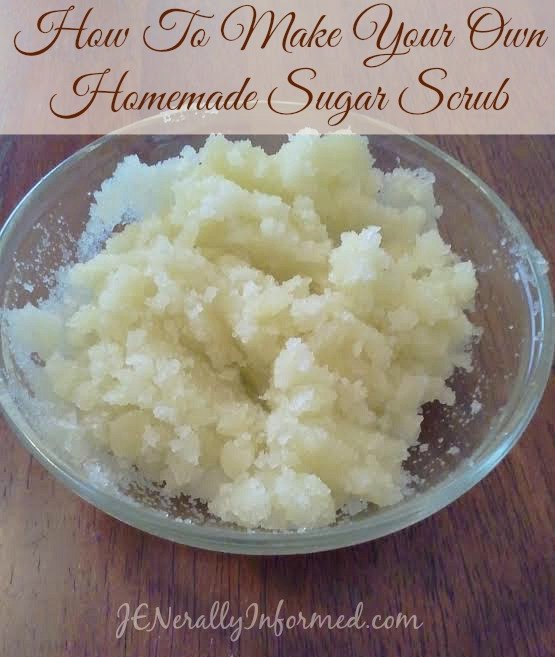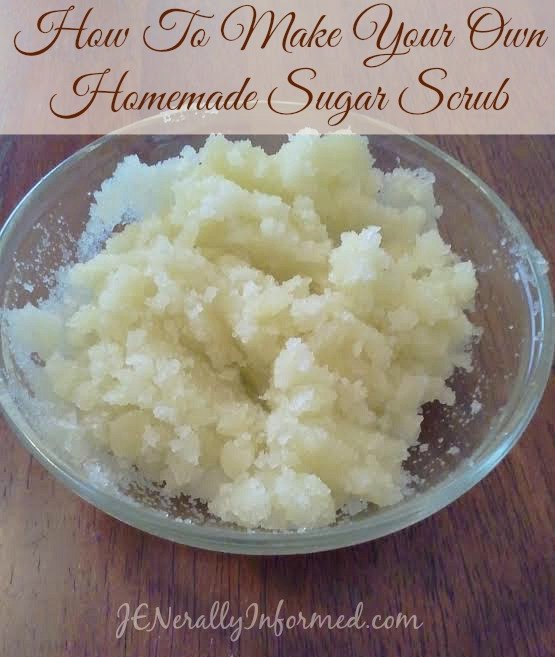 How to make your own sugar body scrub
In a bowl, mix together the following ingredients:
2 1/2 cups of white sugar
2/3 cup olive oil,
2 Tablespoons lemon juice
1 Tablespoon of lemon essential oil. I use Young Living (YL). We will talk later about why I use YL essential oils all the time with my family.
Make sure to use a jar that seals so that you can pop it closed. I think I will leave mine in the fridge and bring out as needed.
My girls and I all used it tonight and it smells so good we all wanted to eat it. I would however, not advise doing that. Our skin feels soft, we smell good and had fun making something together. We even think we are going to make some for all of the kids teachers as an end of the school year gift. Which is in exactly 13 days!!! Ack, now comes the fun of entertaining 4 kids in 100+ heat. More to come on that special Mom duty.
Stay Happy! Stay Informed!
Love,
Jen


Go ahead and share this post, you know you want to!