I love how she puts together such fabulous outfits for herself (she always looks so cute in all of her pics) as well as her darling little "peanut" Amalia Rose.
Since it is now officially the beginning of Spring and we are just a few short weeks away from Easter I asked her to come and guest post today some Easter outfit inspiration for our littlest peanuts. You will be impressed with what she came up with. Super cute and affordable!
Turning things over to Lisa now. Enjoy!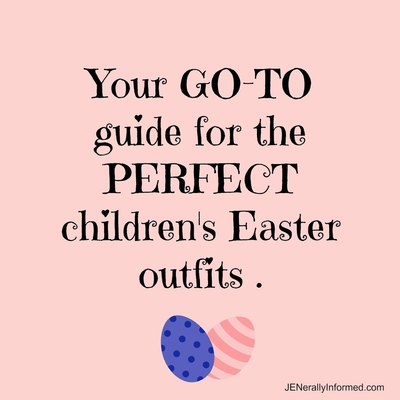 Growing up my mother always put time and effort into selecting the prefect Easter ensemble for my younger brother and me. Our outfits usually consisted of a dress  (sometimes even matching mother daughter dresses), gloves, hat and patent leather shoes for me and a suit and bow tie for my brother. The day was usually spent at church followed by food, family, fun and Easter egg hunts. I have to say by the end of the day my brother and I seldom looked like we did when we left the house in the morning ;)
Now that I have a daughter of my own I find myself wanting to dress her in a special Easter outfit just like my mamma did for me. I have searched high and low for the most fashionable Easter threads for kids and have put together these outfit inspirations to hopefully make your Easter outfit search a breeze!

Classic Preppy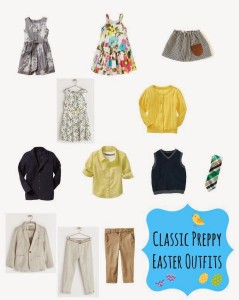 Links to these outfits
Trendy Tots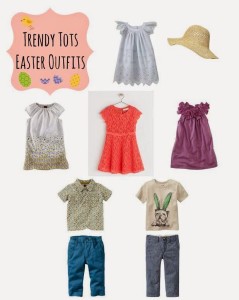 Links to these outfits
About Lisa:
Hi, I am Lisa the author of Well Dressed Peanuts, a fashion and lifestyle blog for children. The inspiration for my blog is my 20 month old daughter Amalia Rose. I am always getting asked about how I put her outfits together and where I get her clothes, so I thought it would be fun to chronicle our daily lives through the lens of fashion. I love styling her in fun and more importantly functional clothes that reflect her big personality and help her explore and learn.I am a happy wife and digital marketer by day located in the 'burbs of Cleveland. If you like this post, follow my family on our journey of fashion, fun and adventure at: Instagram.