My birthday falls the day before the 4th of July and all of the fireworks, fun and food hold some special memories for me. This birthday marks number 40 for me, so you better believe we are going to be doing the 4th up in style this year! Today as part of the Spectacular Summer blog Hop I am excited to be sharing a round-up of fun 4th of July inspired treats from the fantastically creative Amy of Health, Home & Heart.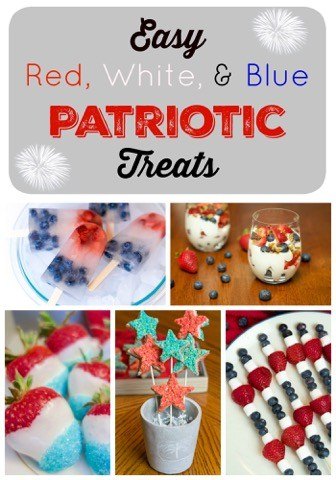 Exciting! In case you haven't heard about the Spectacular Summer Blog Hop, this summer I am collaborating with 10 other awesome bloggers to bring you loads of summer inspiration. We're sharing DIY projects, printables, recipes, kids activities, and all-around fantastic inspiration twice a week all summer long!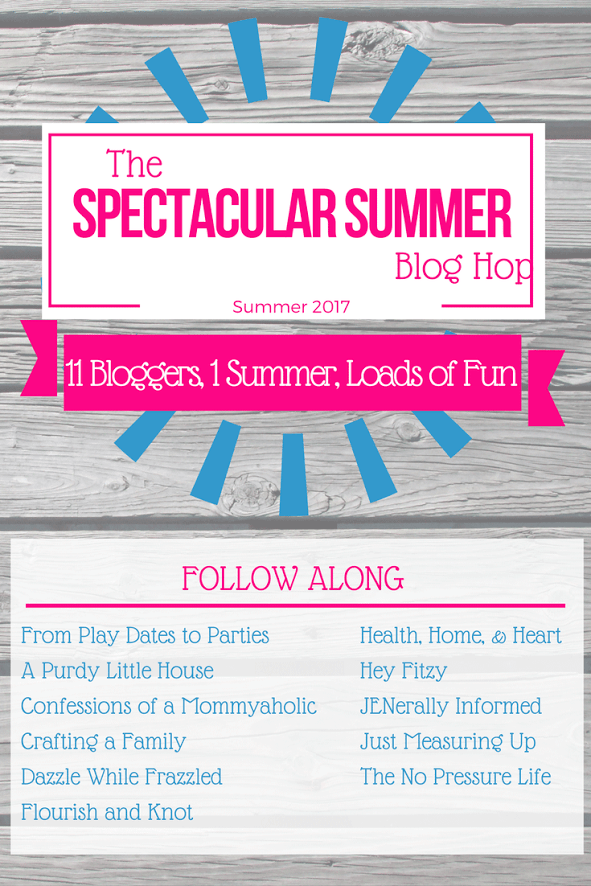 So far we've been treated to so many fun and delicious posts and I am feeling mighty inspired this summer. I hope you are too. Did you catch Amy's Blackberry Lemonade recipe from last week?!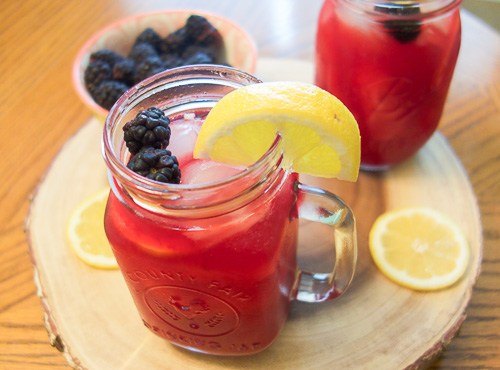 I thought you would like to learn a few fun facts about Amy: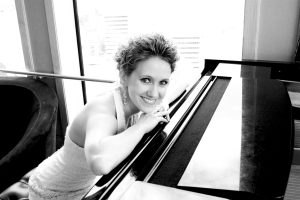 What is your favorite summer drink?
Sangria. Although no sangria for me this summer, sadly.
Choose a movie title for the story of your life.
Growing Up Amy. (Seriously stumped on this one. That's the best I've got…)
Each of my co-hosts are answering different questions about Amy today, so don't forget to hop on over to the blogs listed below to learn more about this crafty mama!
And, most importantly, head on over to Health, Home & Heart to check out her full round up of 4th of July inspired treats!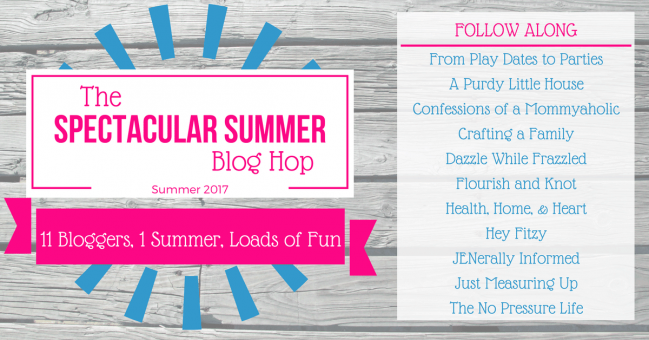 Here are all of my 2017 Spectacular Summer Blog Hop Co-Hosts. I hope you have fun visiting them all!
Lucky you! As each post goes up throughout the summer, you can find them all right here:


Comments are closed here, but make sure you go over and visit Amy!
Love,
Jen

Go ahead and share this post, you know you want to!