*This post is in partnership with Disney-Hyperion Books, but all opinions expressed herein are entirely my own.
As a young girl I used to have dreams about flying. They were always so vivid that when I woke up the next morning, I was sure I could fly. Unfortunately, several subsequent clashes with gravity left me with the conclusion that flying might not really be my super power. I'll just have to make do with all of my other superpowers, which, in order to retain my anonymity, I will keep a secret for now…..
So why all of this talk on flying you might ask? Well it is because recently I was given the opportunity to review the newest book from Disney-Hyperion Books: Papillon: The Very Fluffy Kitty.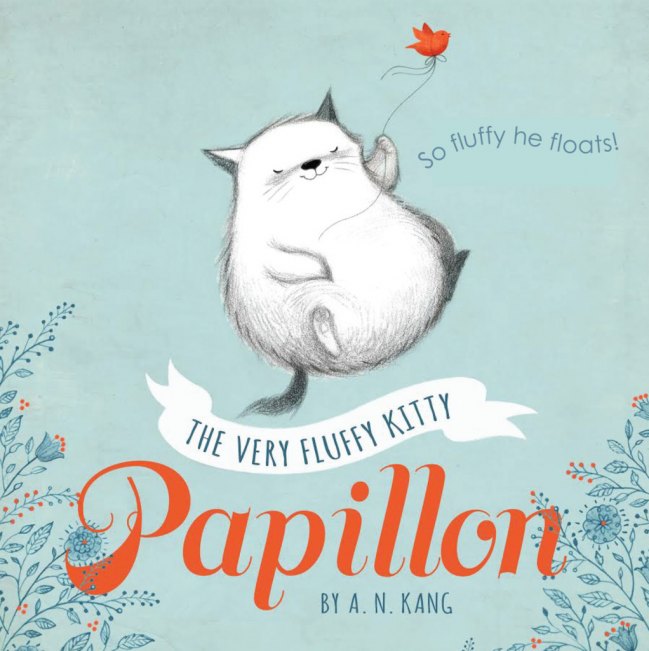 Papillon is a very fluffy kitty. So fluffy that he's lighter than air! His owner tries to weigh him down, but Papillon just wants to fly. I really have to applaud his owner Miss Tilly's inventiveness, because we are big fans of costuming around here, and costuming with purpose is pure genius I tell you.
It appears that Papillon does not share my enthusiasm.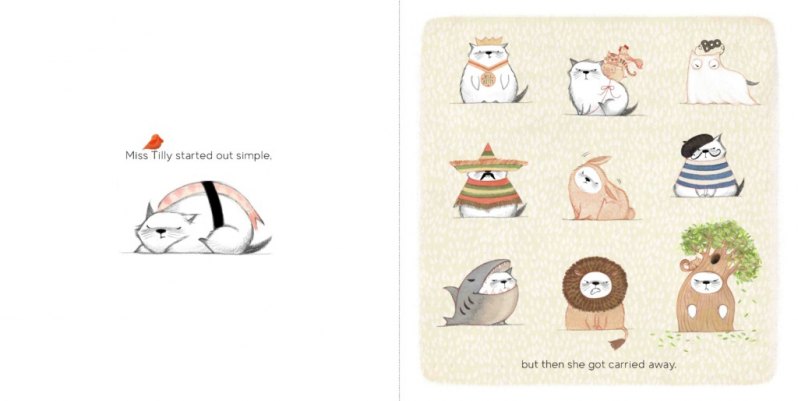 One particularly sunny day, he floats right out the window! Exploring the wide world is exhilarating, but also a little scary. Will his new bird friend be able to help him find his way home?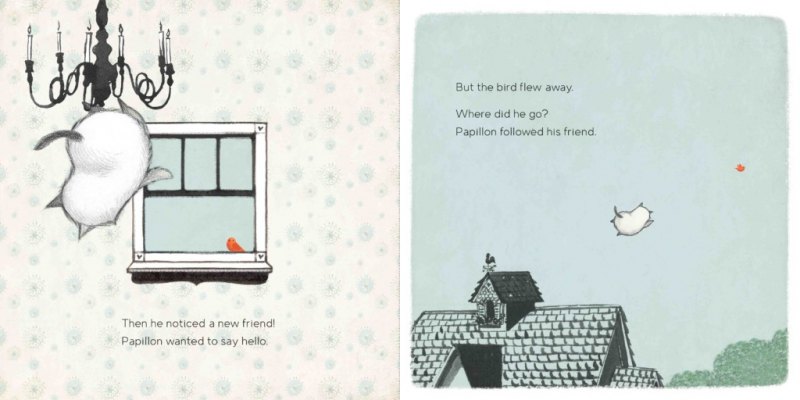 I loved the story of Papillon, especially the ending which I won't spoil for you. I definitely think this is a book you are going to want in your library, and I'm ready to step up and make that happen with some exciting news!
One lucky JENerally Informed reader will have the opportunity to win a Papillon: The Very Fluffy Kitty Prize Pack!
The Prize Pack includes: Your very own copy of the book, a $50 Petco Gift Card and an adorable set of branded Magnet Cat Doll Sheets!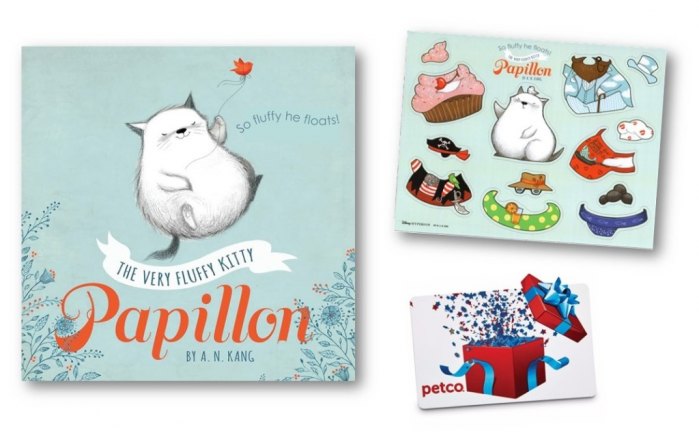 So to enter, all you need to do is fill out this quick and easy little giveaway entry form.
Good luck and thanks for stopping in!
To fly away with Papillon at books.disney.com. Or follow Disney-Hyperion on Twitter and Instagram #PapillonTheKitty
Love,
Jen



Go ahead and share this post, you know you want to!