Another week's installment of Man-day from Jensguy.

This is my grandfather, Ward Harold Jensen: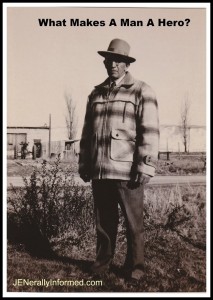 I never knew him, he died of cancer three years before I was born.  He was born just before the turn of this last century, lived most of his life, and died in the small town of Redmond, Utah, which I can almost guarantee that nobody reading this post will ever visit.
He farmed, because you either farmed or worked in the Redmond Salt Mines.  He married his sweetheart, a schoolteacher named Thelma Stark, and they continued to live in Redmond.  He never grew rich, never grew famous, never succeeded in any of the ways that many today might consider true success.  That tractor in the background could possibly qualify as his most extravagant material possession.
But what he did do, and what history may never note, is what makes him great.
He raised 5 children who went on to raise wonderful families of their own.  His descendants number in the hundreds.
He served his community, acted uprightly, and upheld the honor of his family name in Redmond where he counted himself the third generation of Scandinavian immigrants.
He sent two of those children, his oldest boys, to serve during World War II in the Navy.  There was no guarantee that he would ever see them again once they departed to fight the Imperial Japanese Navy.  Both returned safely.
He remained true to his wife with a love that is sealed forever.
His youngest daughter, tired of such a provincial life, ran off and got married as a teenager.  When the time came that the life she lead no longer appealed to her, he welcomed her back with open arms, tears, and joy.
That girl, my mother, kept this photograph of Ward and his sweetheart (her mother) above her bed, and used it to remind her children what was truly important in life: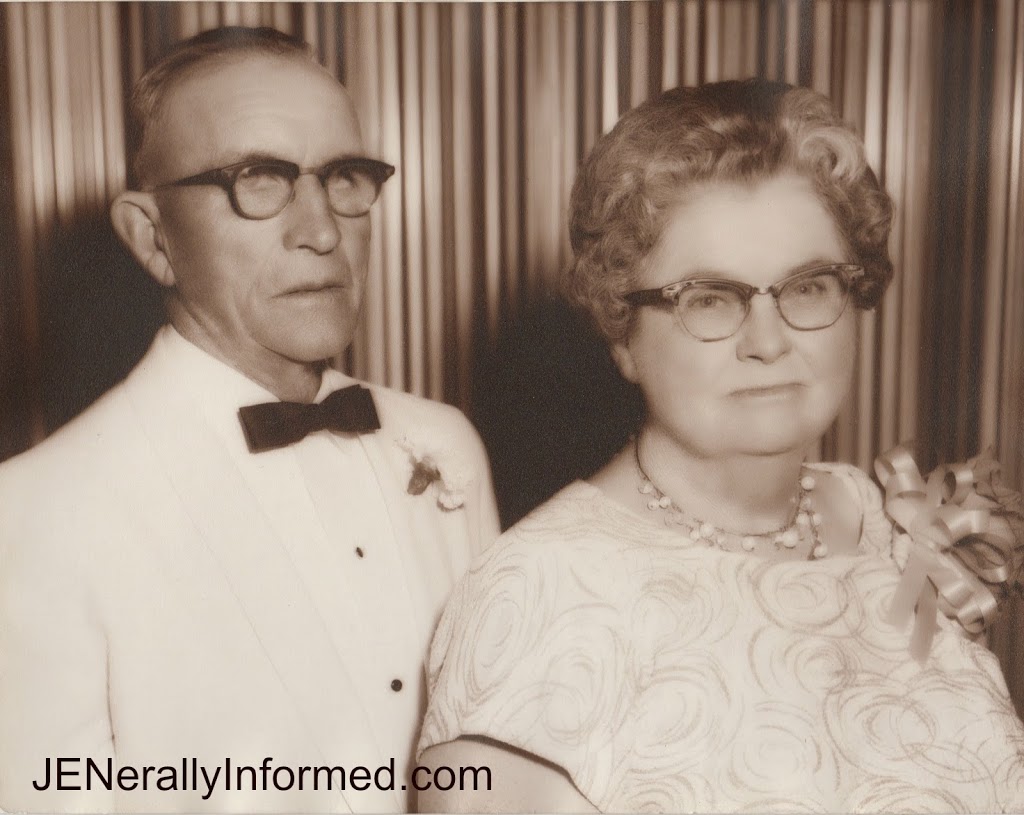 Today my mother is buried within arms length of the father and mother who loved her and never gave up on her.  Her three children have their own happy families and carry Ward's legacy forward.  (My sister even married a Ward, which is difficult to do nowadays.)
The biggest thing my Grandfather gave me was the realization that my wife and family are the most important things I have in my life.  In the end, my relationship with them, my ability to be strong in supporting them, and yielding in love, tenderness, and forgiveness when required are the things that make me great, despite what the outside world may consider to be the markers of great men.
I would like to get one of those tractors though. . .